Original Work | On Fire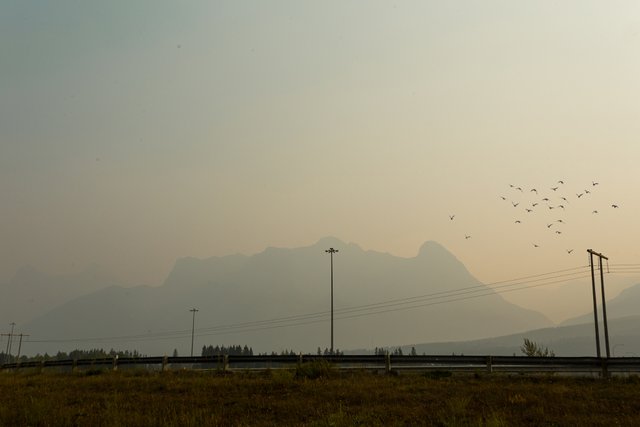 I took this photo around 5:30 pm in Canmore Canada and normally at this time it should be light out. I wanted to show how crazy the forest fires in B.C are at the moment, the smoke is covering up the sun so much. Normally when I go to this spot I can see those mountains so clearly and now you can barely see they are there.
Taken on canon 6D | 35mm | f8 | edited in lightroom
If you like my photos please follow me @kristylynn
Have a great day everyone!