Bumblebees flying from flower to flower..
Hello Steemit friends! How are you? It's been a while since I've written anything here, but I'm back now and I'll be posting more regularly. These last couple of weeks I've been out taking pictures pretty much everyday. My boyfriend bought himself a new camera, so we've only been focusing on photography, which I absolutely love.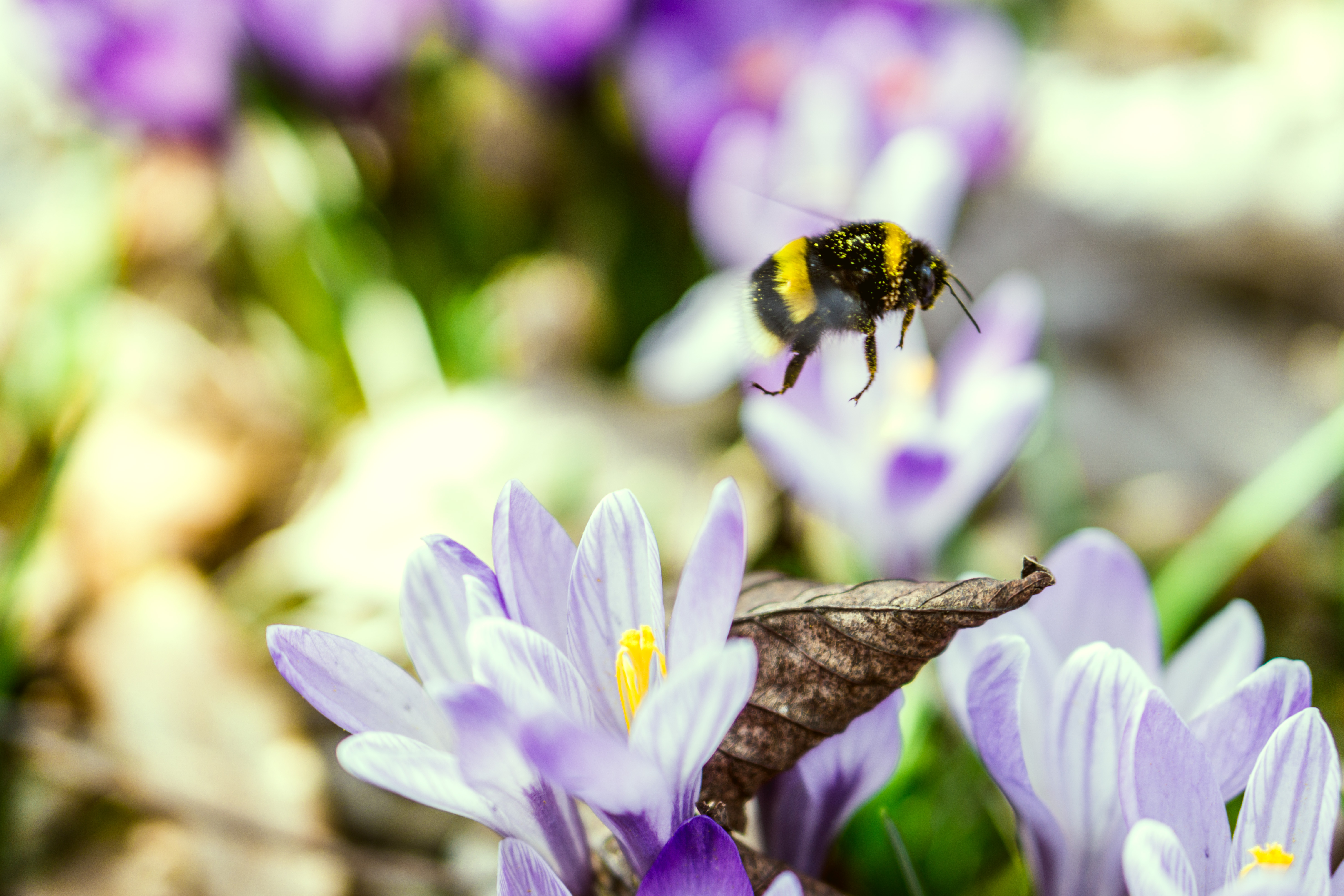 Bumblebee fact: Aerodynamically the bumblebee shouldn't be able to fly, but the bumblebee doesn't know it so it goes on flying anyway.
| | |
| --- | --- |
| Category | #photofeed |
| Camera | Sony a6000 |
| Lens | 50mm |
| Light | Natural lighting |
| Location | A local park |
| Settings | ISO: 100 | 50mm | F/1,8 | 1/640 sec |
---
This winter have been the longest in forever. I'm so ready for warmer weather, less clothes, and having great lighting for photography much longer then a few hours. And I got so exited when the temperature outside went from 5 degrees Celsius (41°F) to about 18 degrees Celsius (64.4°F) in a week.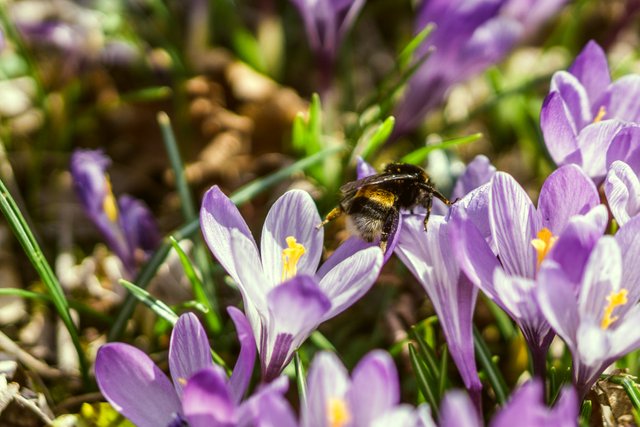 The sun was shining, no rain for days (which is a big deal in the west coast of Norway), and I didn't have to work. Perfect. My boyfriend and I found a park with an ocean of crocuses, and they were in full bloom. It was so beautiful.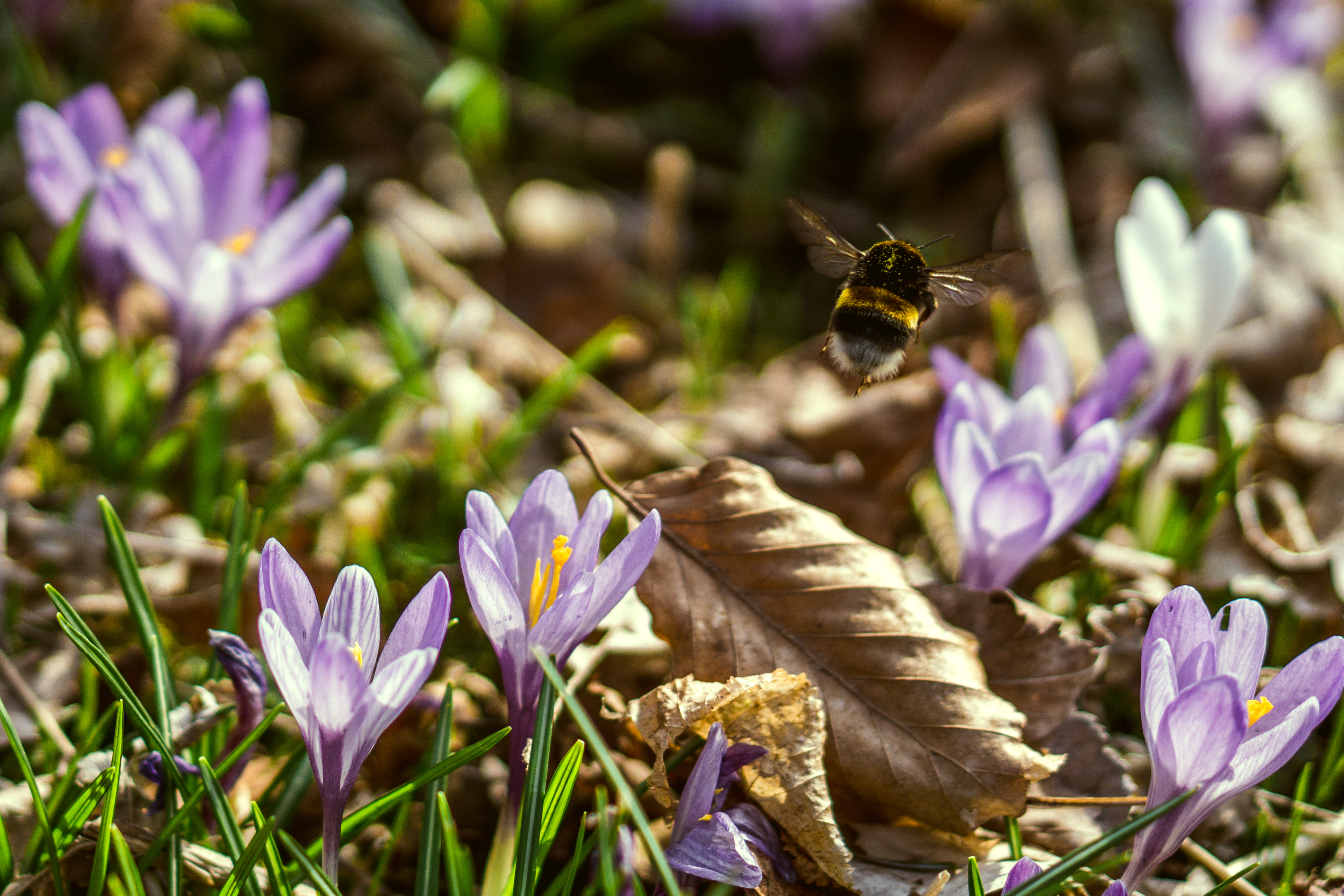 There were hundreds of bumblebees and honey bees collecting pollen. I used to be really scared of these insects, but not anymore. There's no reason to be scared of them. They're just doing their job, which also keeps us alive. I think they're so pretty and kind of cute, especially the bumblebee. Wasps on the other hand are scary. I'm glad they didn't arrive while we were there. I wouldn't have gotten these pictures if they did.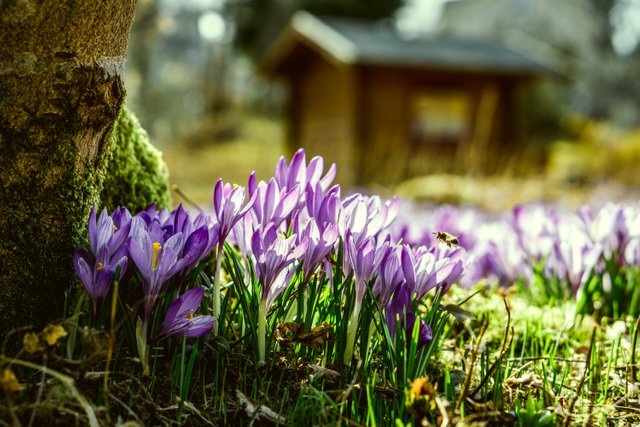 This was a great day. We did photograph other locations as well, which I'll be posting another day. I hope you enjoyed my photography. And as always, all feedback is very much appreciated!
Have a nice day Steemians!
Kristin.