Only a 15 minute drive, and a hike up the mountain, gave us this view..
Hello Steemit friends! How are you? Here comes my second part of how I spent my Easter. As I already mentioned in my previous post, I spent my nights at work, and daytime outside in this kind og environment. Perfect.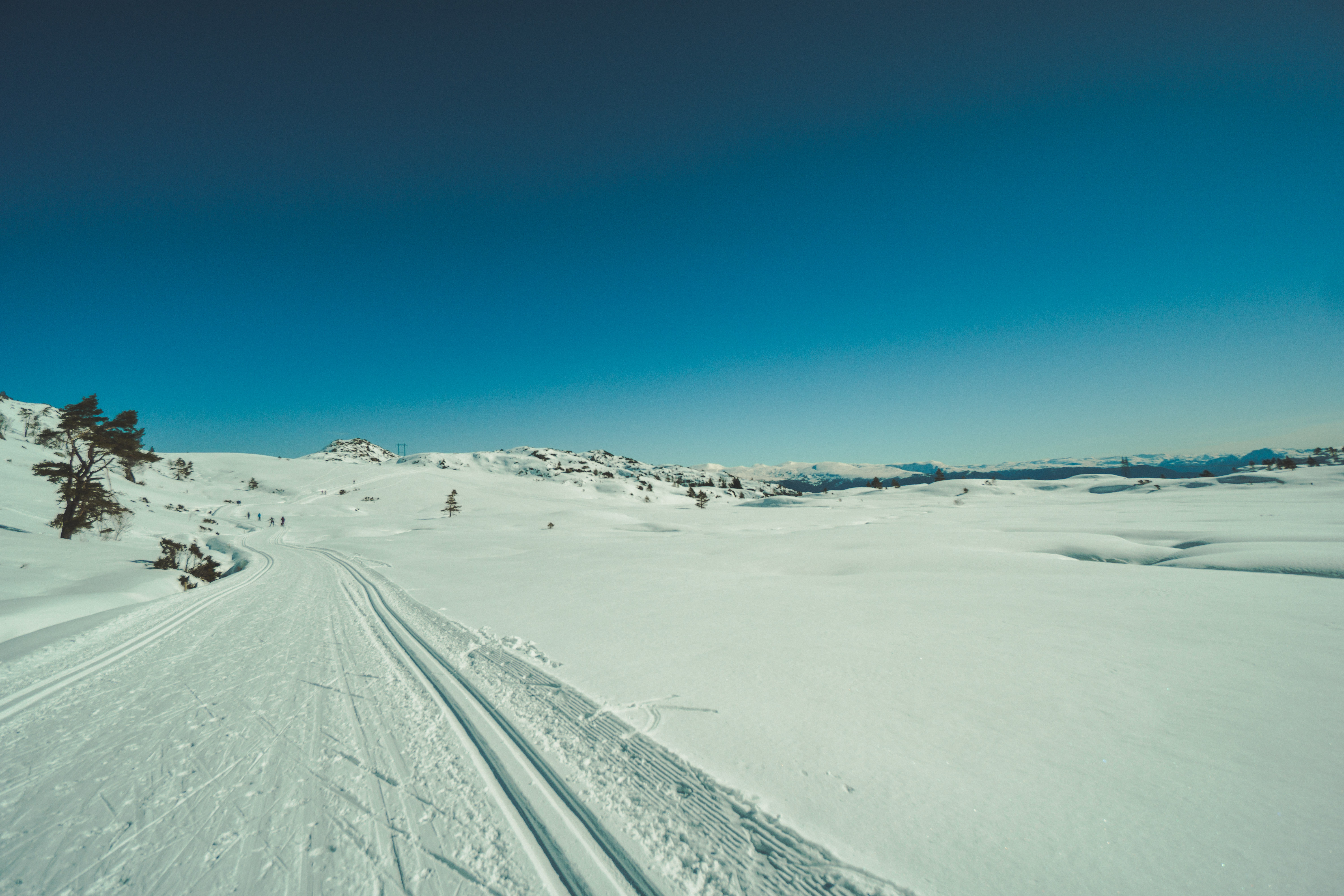 I'm not a fan of skiing, I don't even own a pair of skis. And I call myself a Norwegian.. Anyway, my mom and I decided to hike instead. There was a lot of hikers like us, and as long as we kept out of the ski-tracks, everything was all good. You probably wonder where this Easter mountain is, right? Well, during Easter in Norway, every mountain that has snow is being called "Easter mountain". That's another thing that is typical for Norwegians. We're pretty weird people..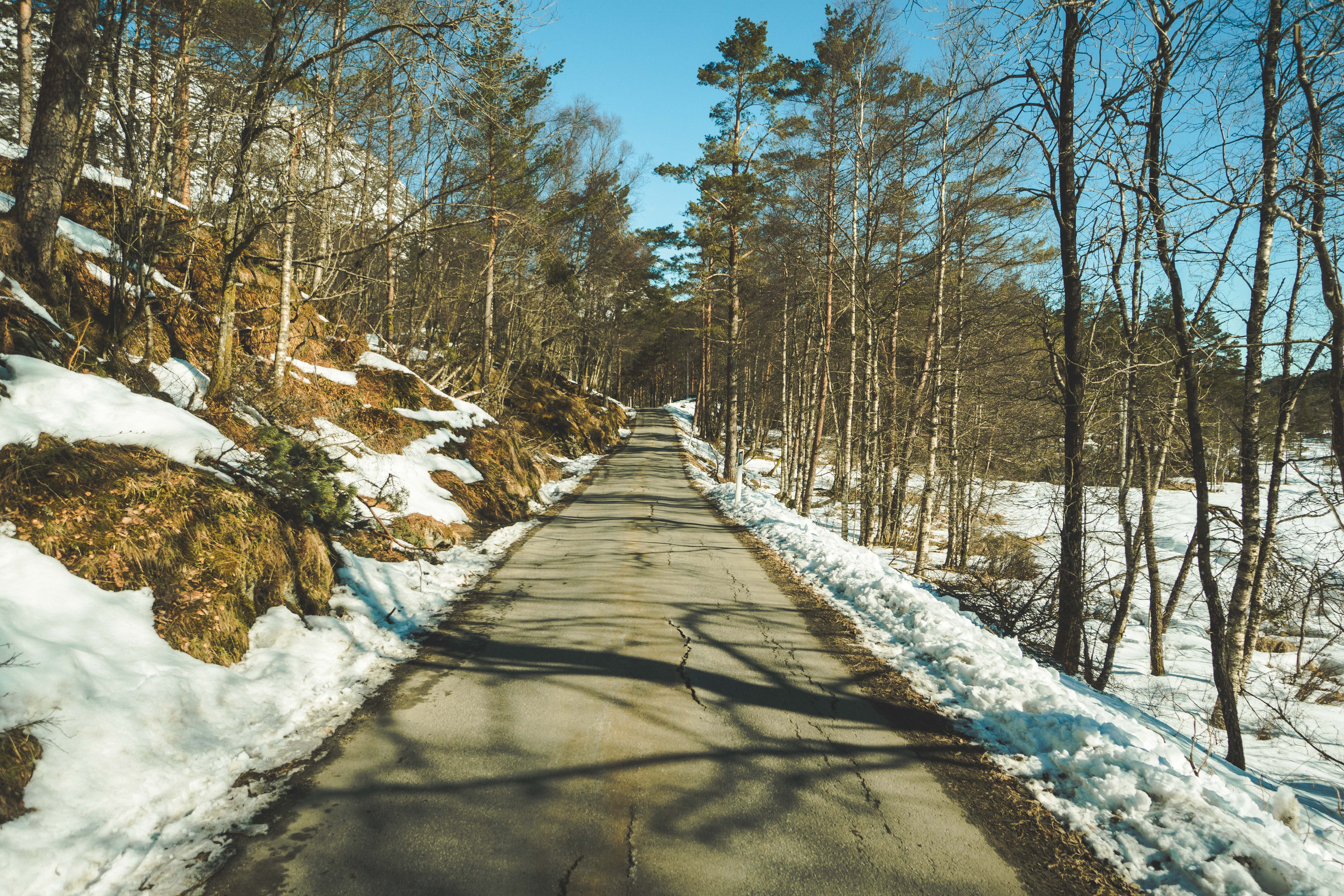 I think it's really cool that we didn't have to drive for hours to hike in a place like this. We drove for 15 minutes before we started our hike. There wasn't much snow at the beginning, but the further we got, the more snow we saw.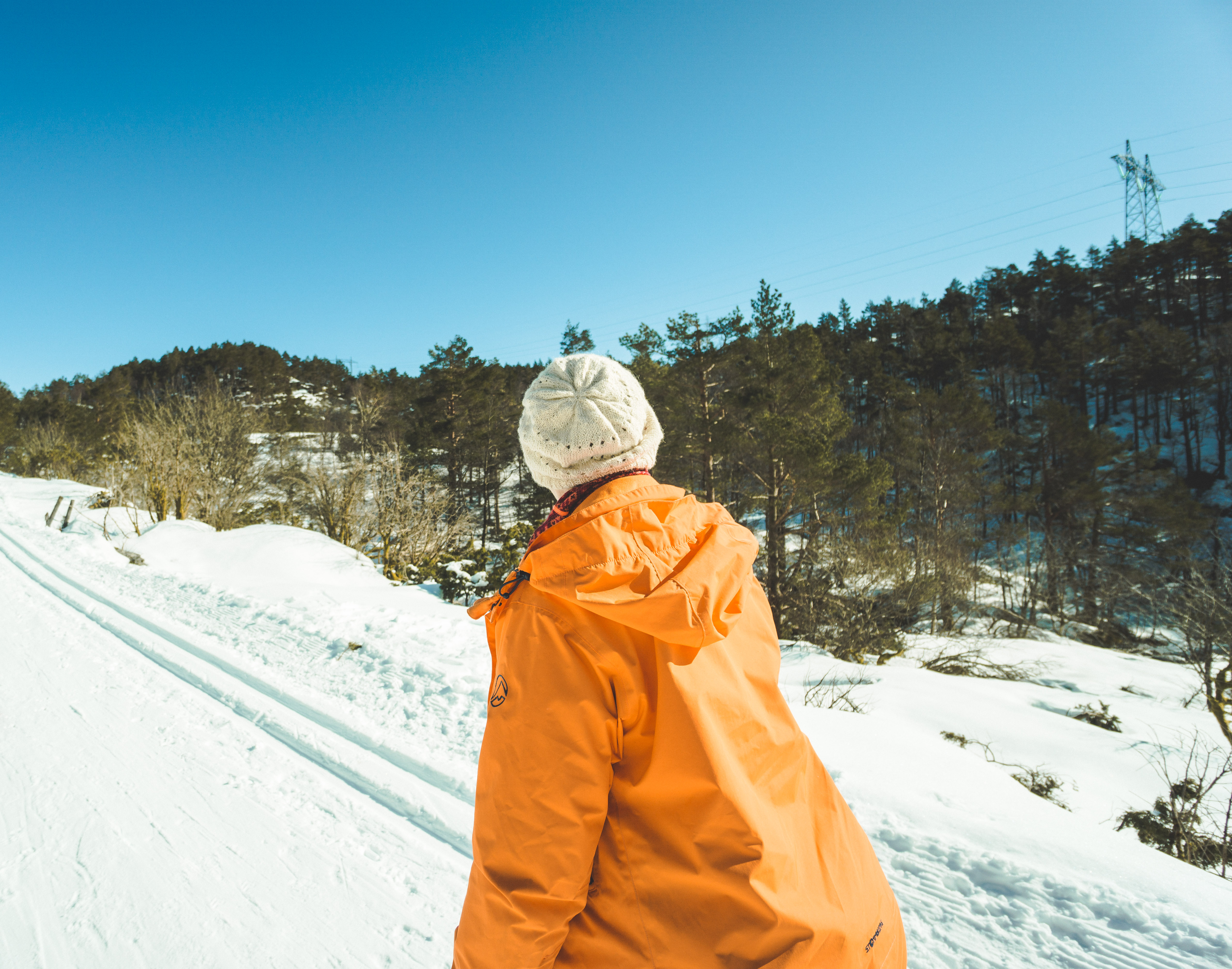 I remember being in the 9th and 10th grade hiking up this "extremely long hill", and being completely out of breath. So I was not looking forward to this hike. But to my surprise, it exceeded all expectations. We had a good pace, but we did not get that tired and out of breath as I thought we would get. That made me really happy! I guess I'm in much better shape than I thought I was.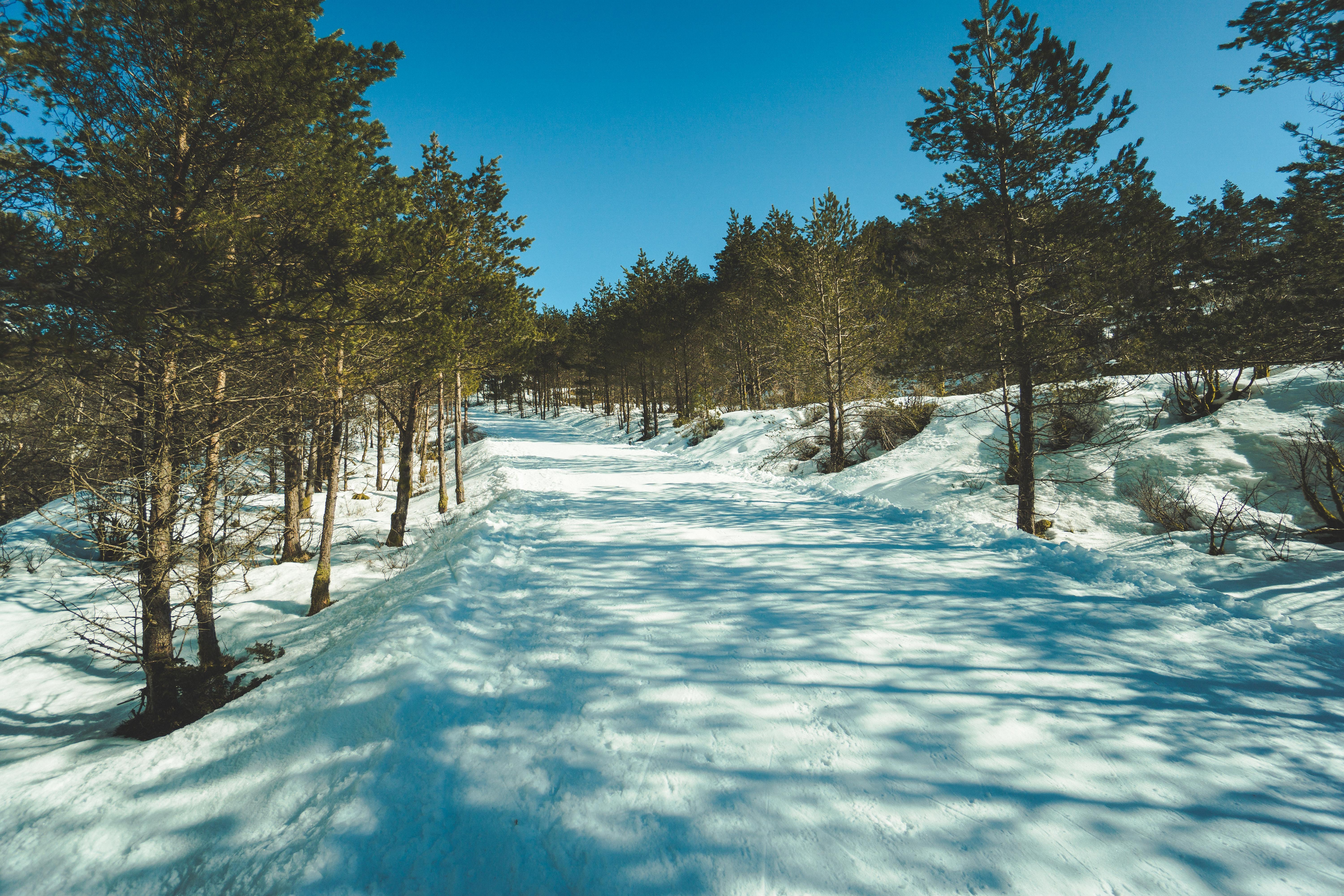 We met a lot of skiers, hikers, and dogs. We chatted with some people about the weather, which is something we only do when we're hiking. Most Norwegians try to avoid other people, but not in the mountains. Kinda funny, but it also makes me wonder why we are like that. I love meeting new people, talking for a little bit, and keep on walking.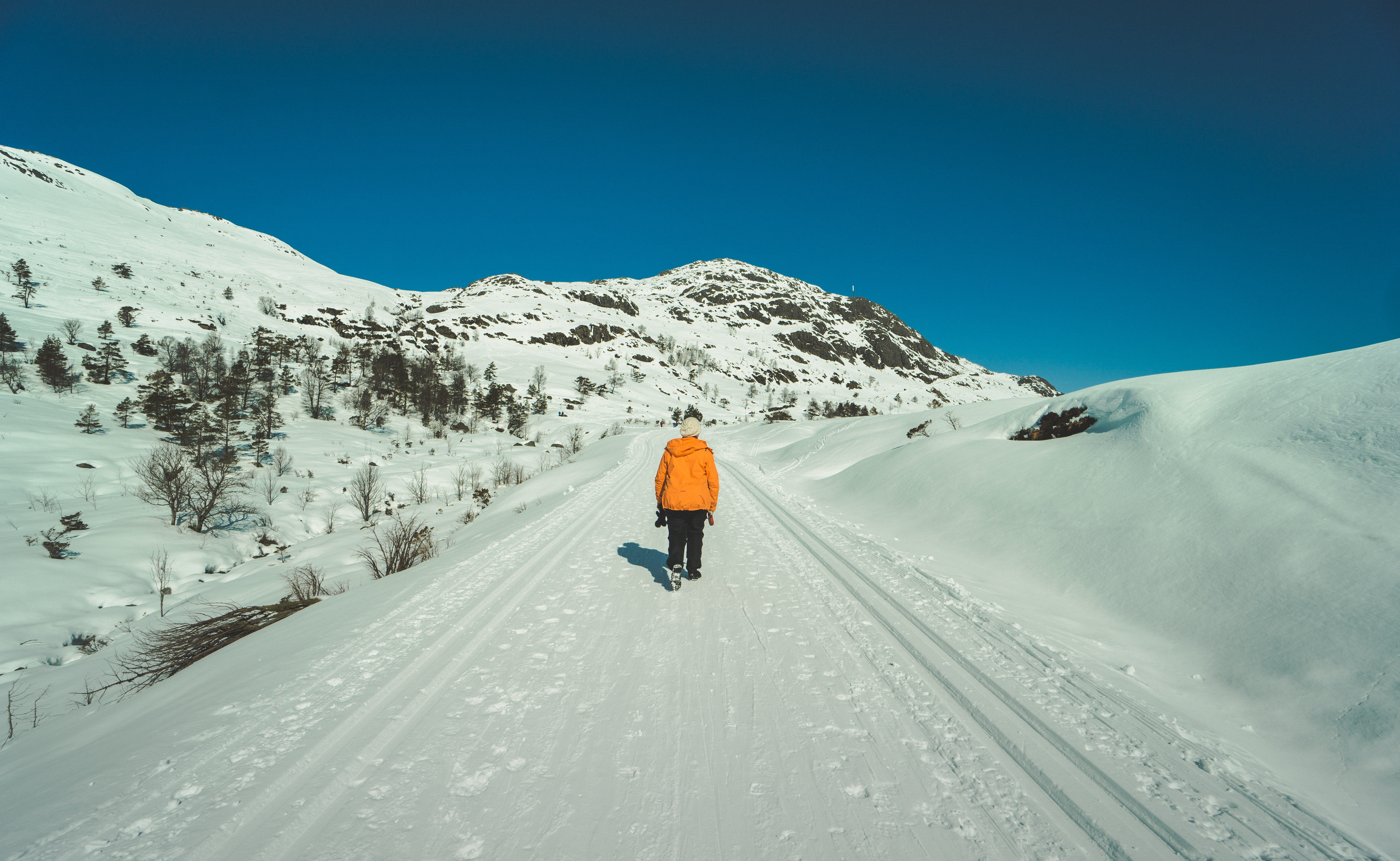 The landscapes became prettier and prettier. We were surrounded by snow, and a clear blue sky.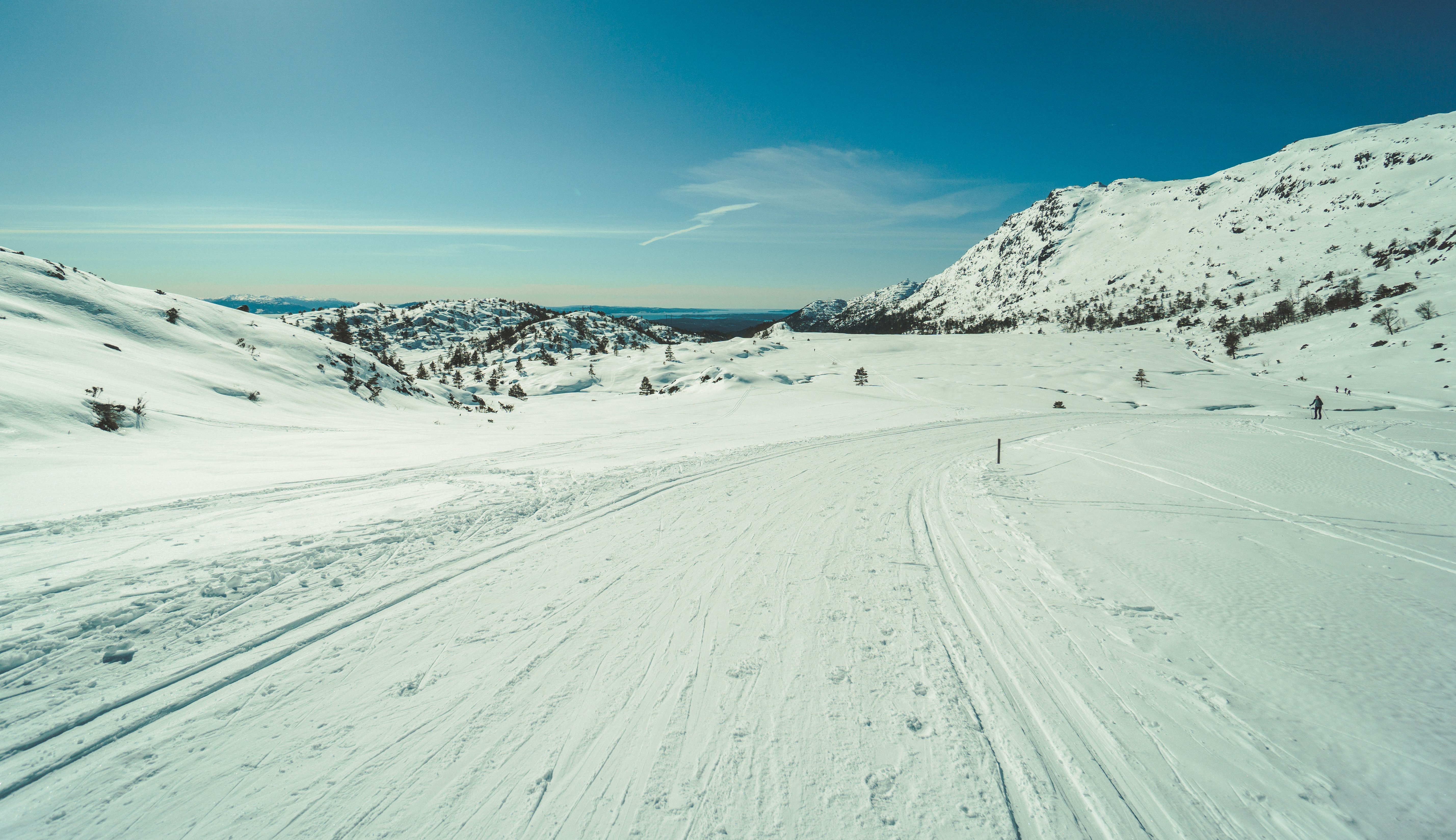 We found a nice place to take a break before we turned back, and we spent a relaxing 30 minutes enjoying the sun and this view. I forgot to mention that we brought Coffee with us. No, not the drink. Our dog, Coffee: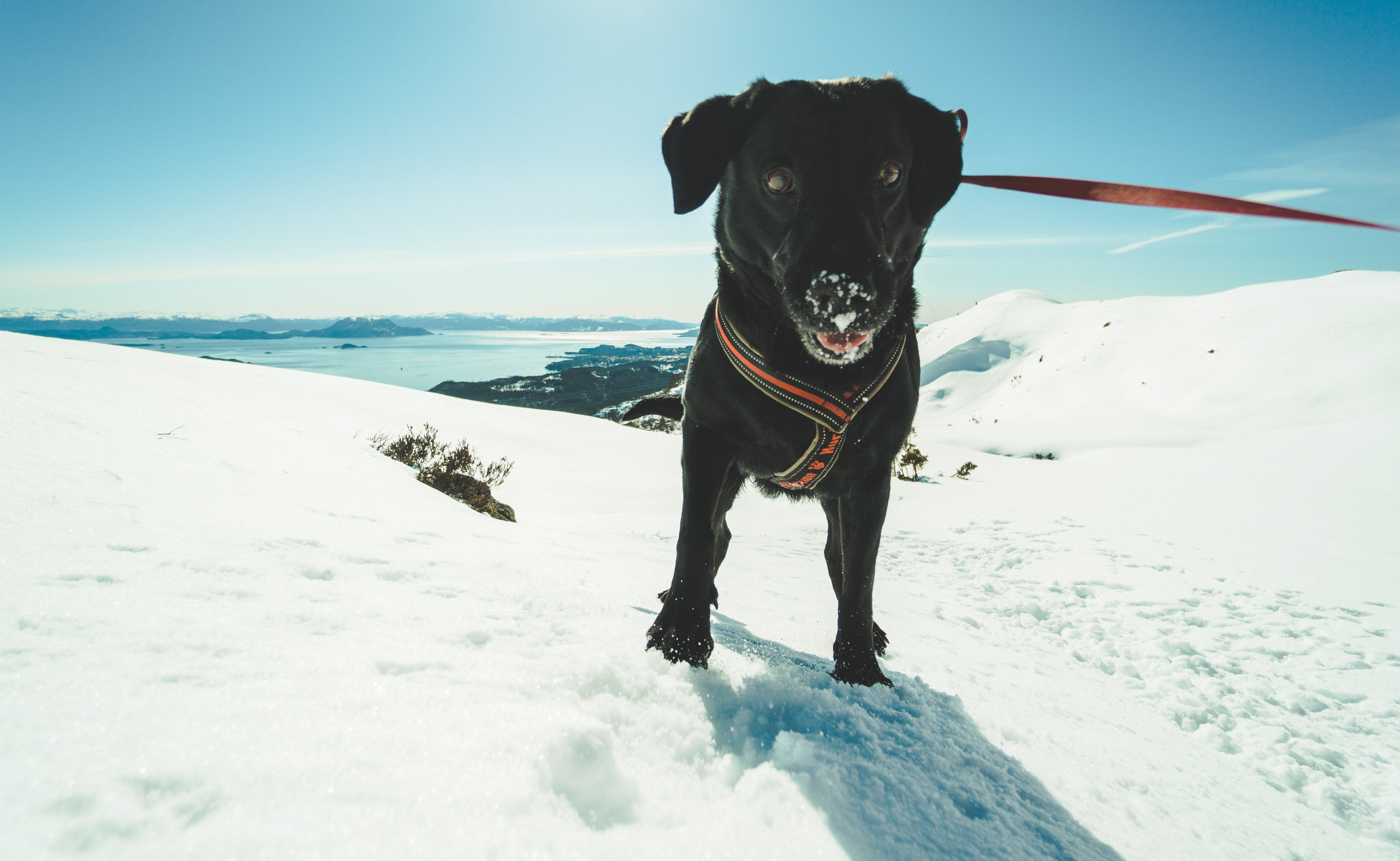 She absolutely loves playing in the snow. Digging in it, eating it, and catching snowballs and not understand why everything falls apart when she catches it. She turns 11 years old in August, but she acts like shes 2.. She's the best.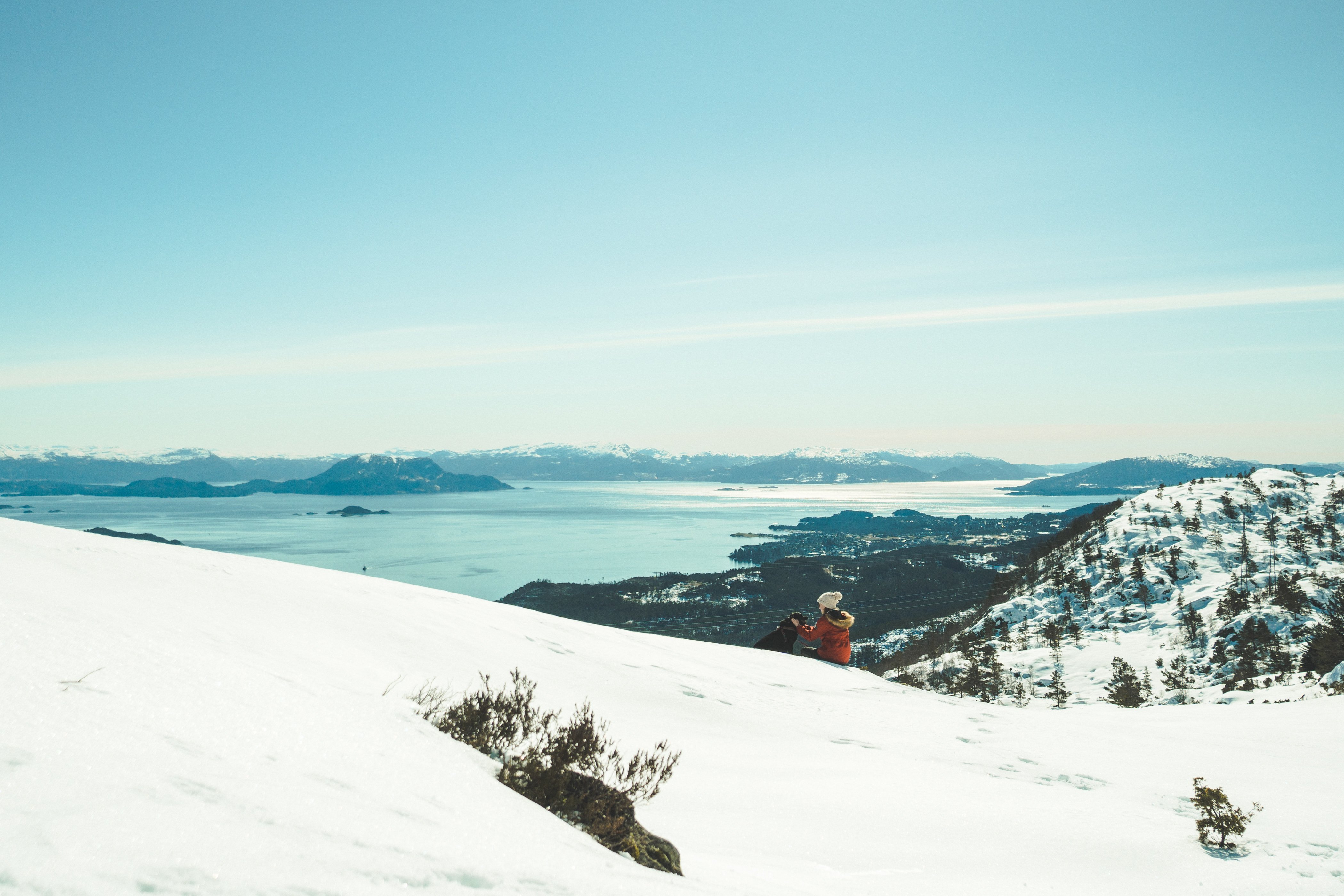 This place is therapy for the soul. Just looking at this view, with not a care in the world, for just a little while. Thinking about all the busy people way down there. So peaceful.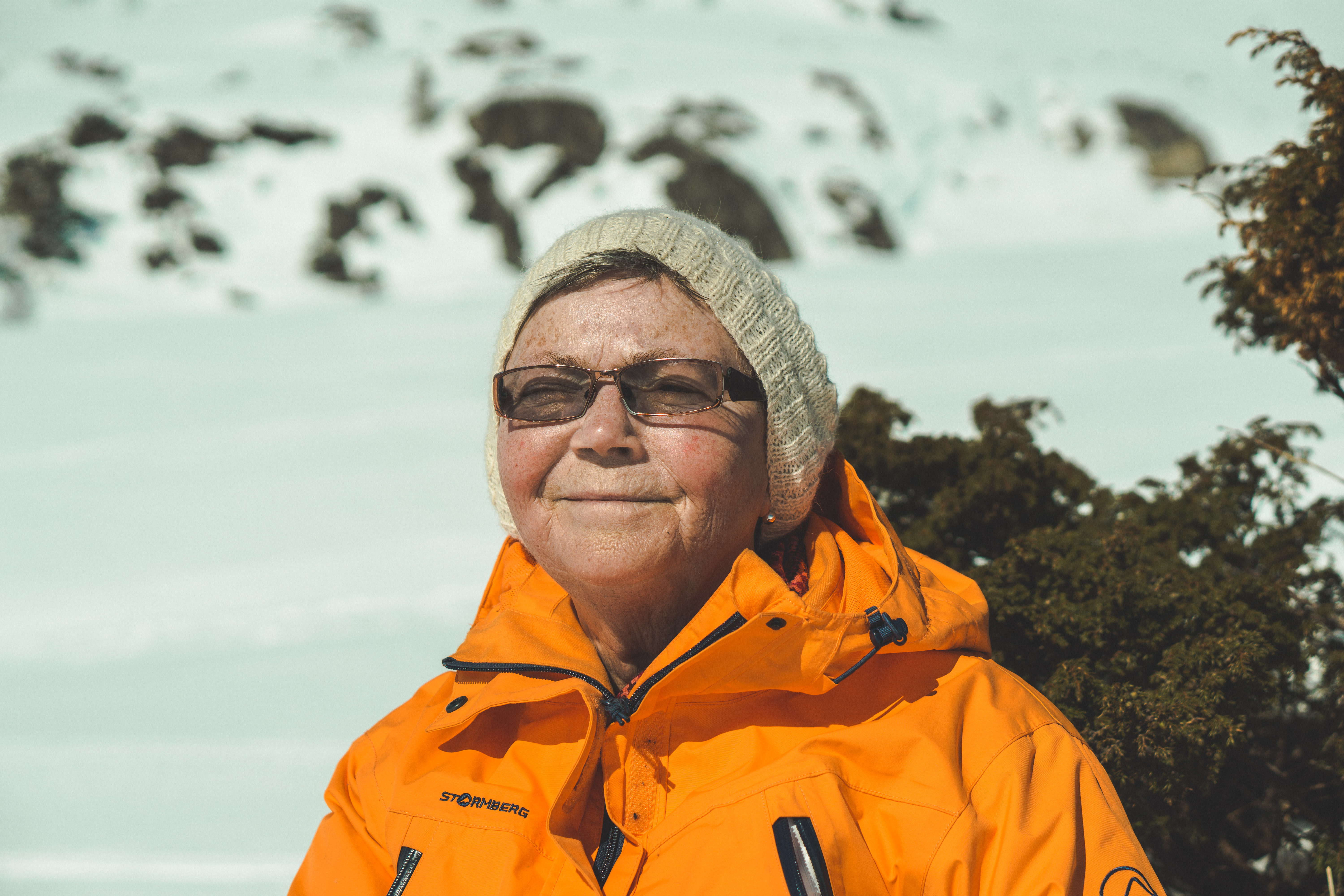 My mom, trying to catch some Easter sun.. yep, that's another saying we have..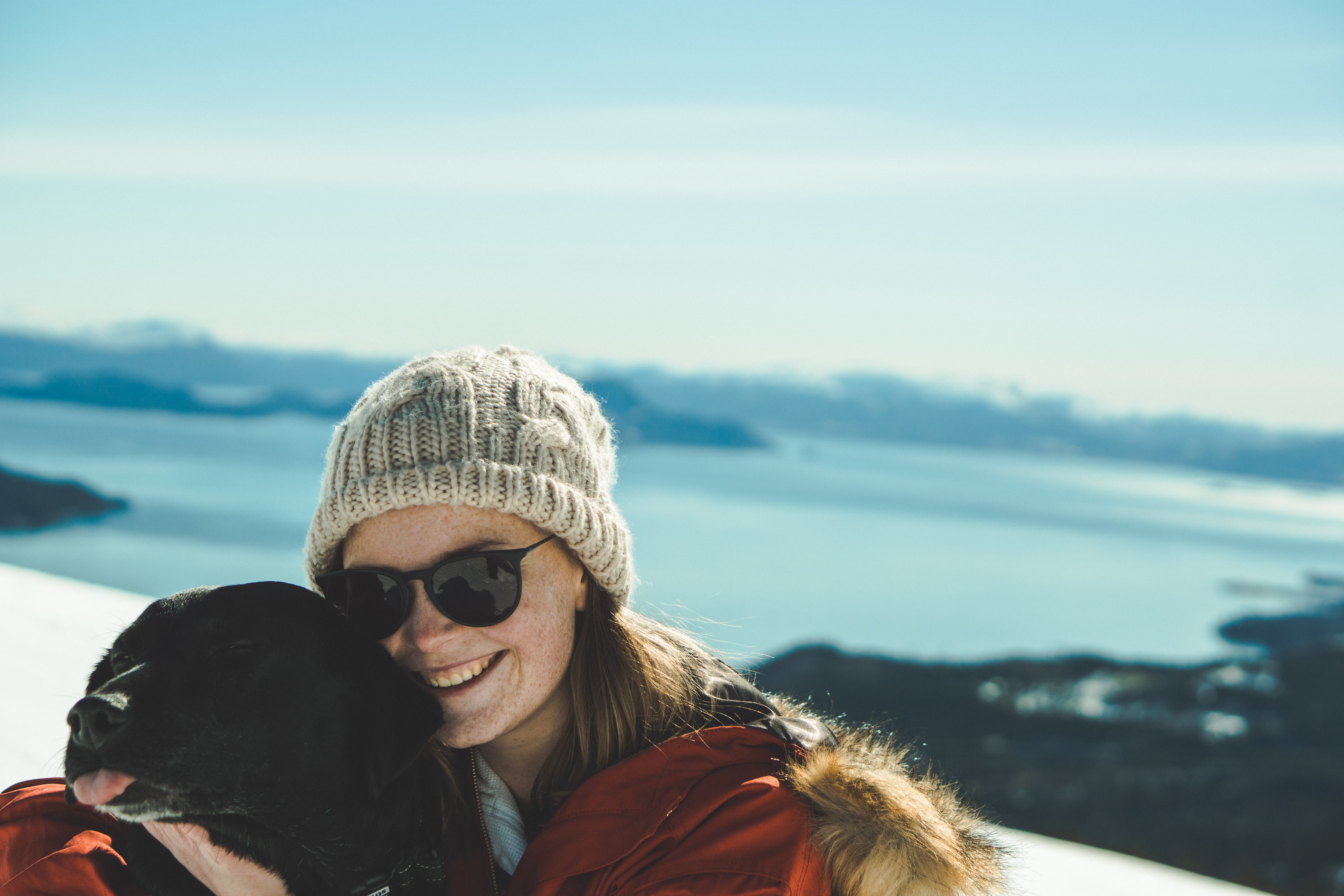 This photo is so funny. Just look at Coffee's face!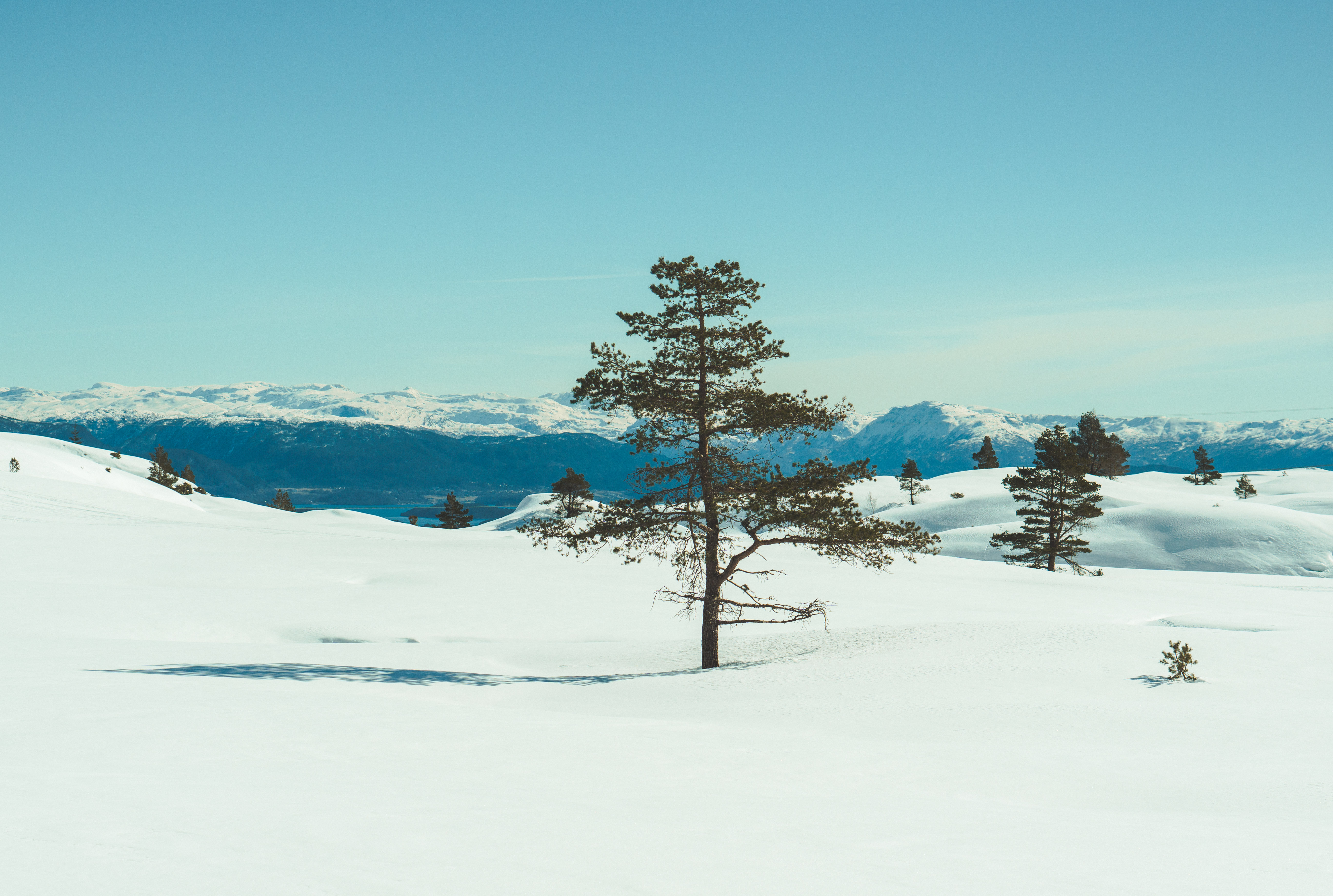 A lonely tree in untouched snow.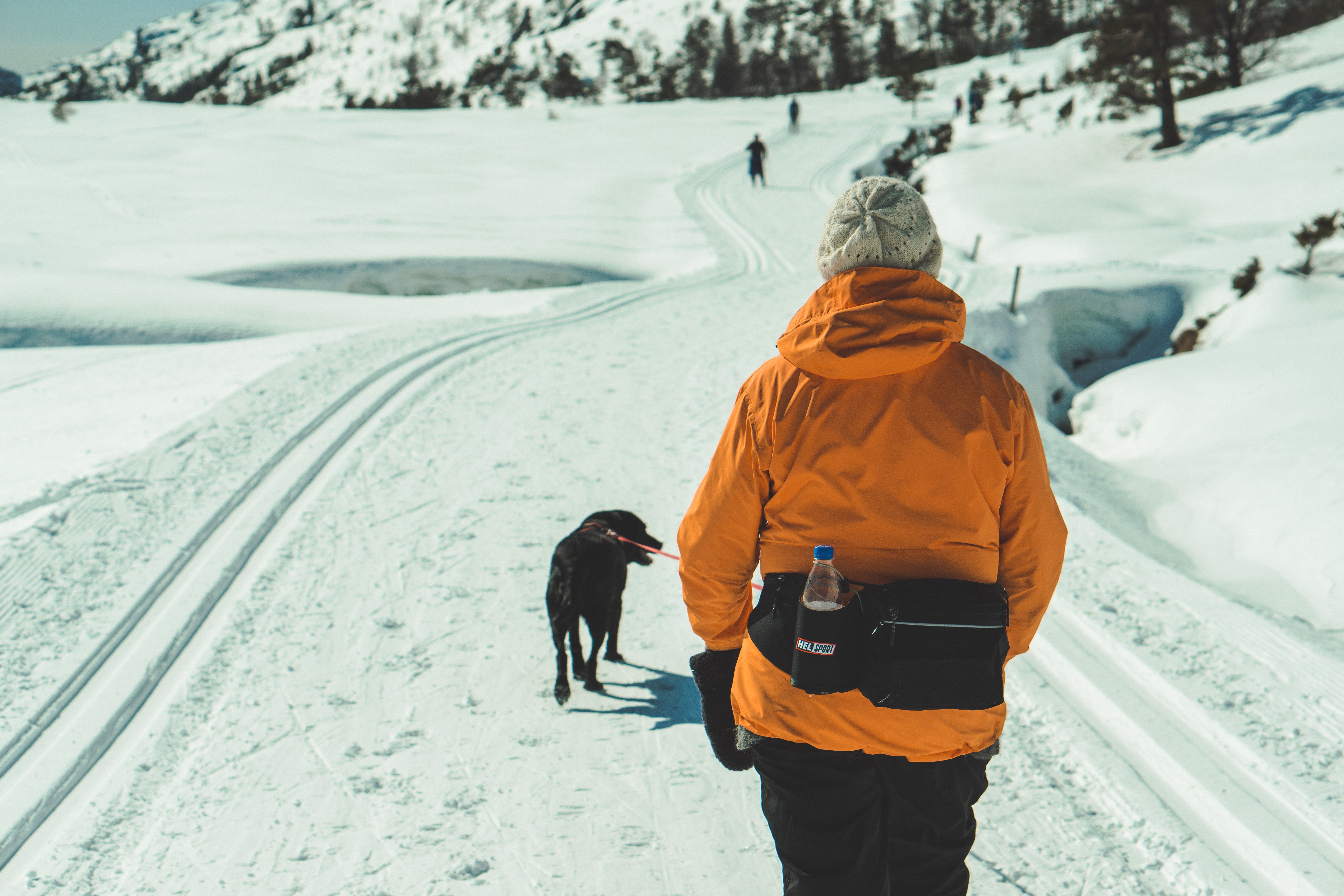 Walking back we saw this guy parachuting (is that the right term? Please correct me) from the top of the mountain. It looked so much fun. He was "flying" over us for quite some time before he landed next to us. I think I would like to try that sometime. I bet it would be scary, but I also think I would've loved it. I hope I get to try it someday. Have you done something like that before?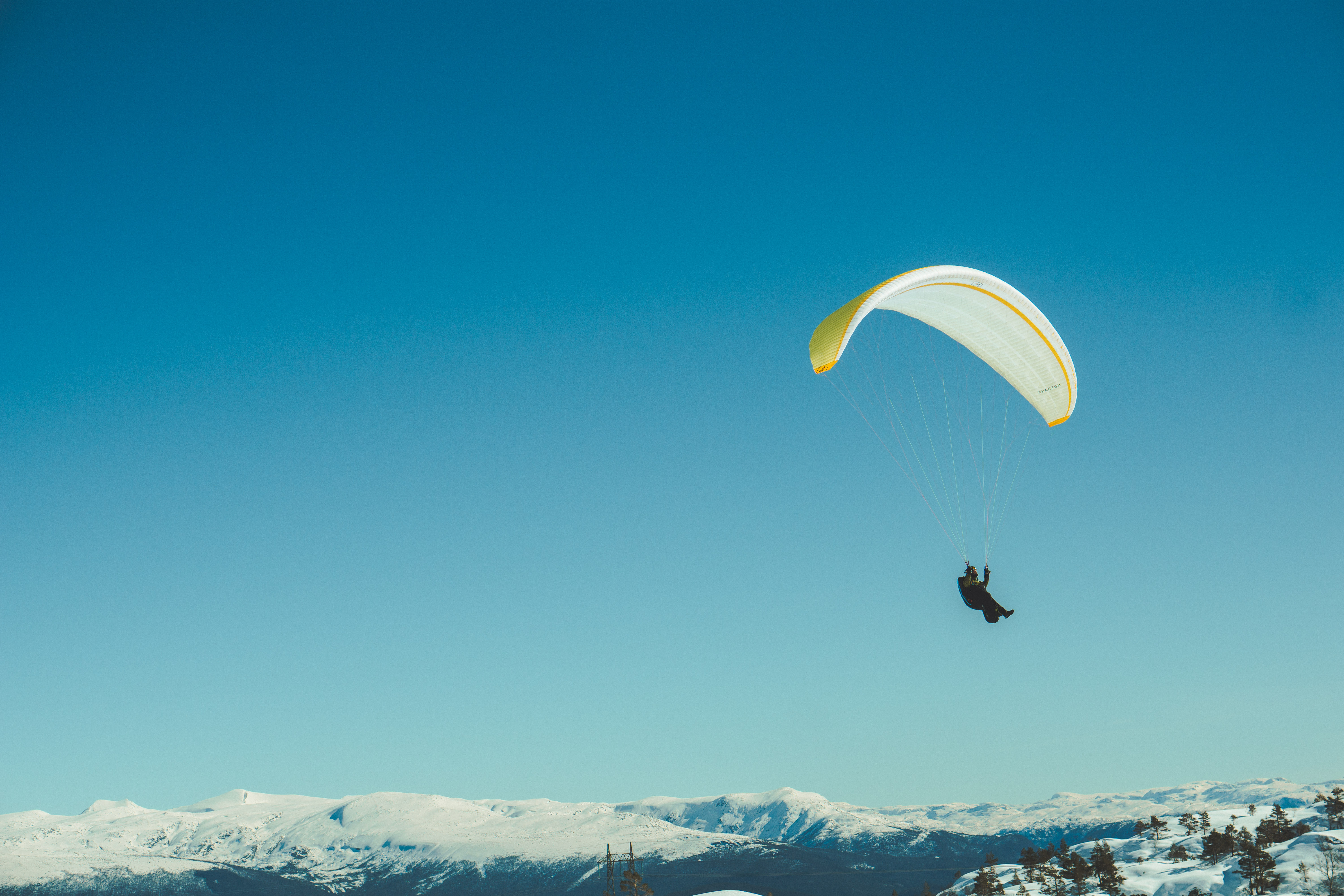 We had an awesome hike, and it won't be long before I'm back up there. I've decided to use this hike as my training before I walk over Hardangervidda this summer, which is Europe's greatest mountain plateau and the largest national park in the Nordic countries. More about that another time.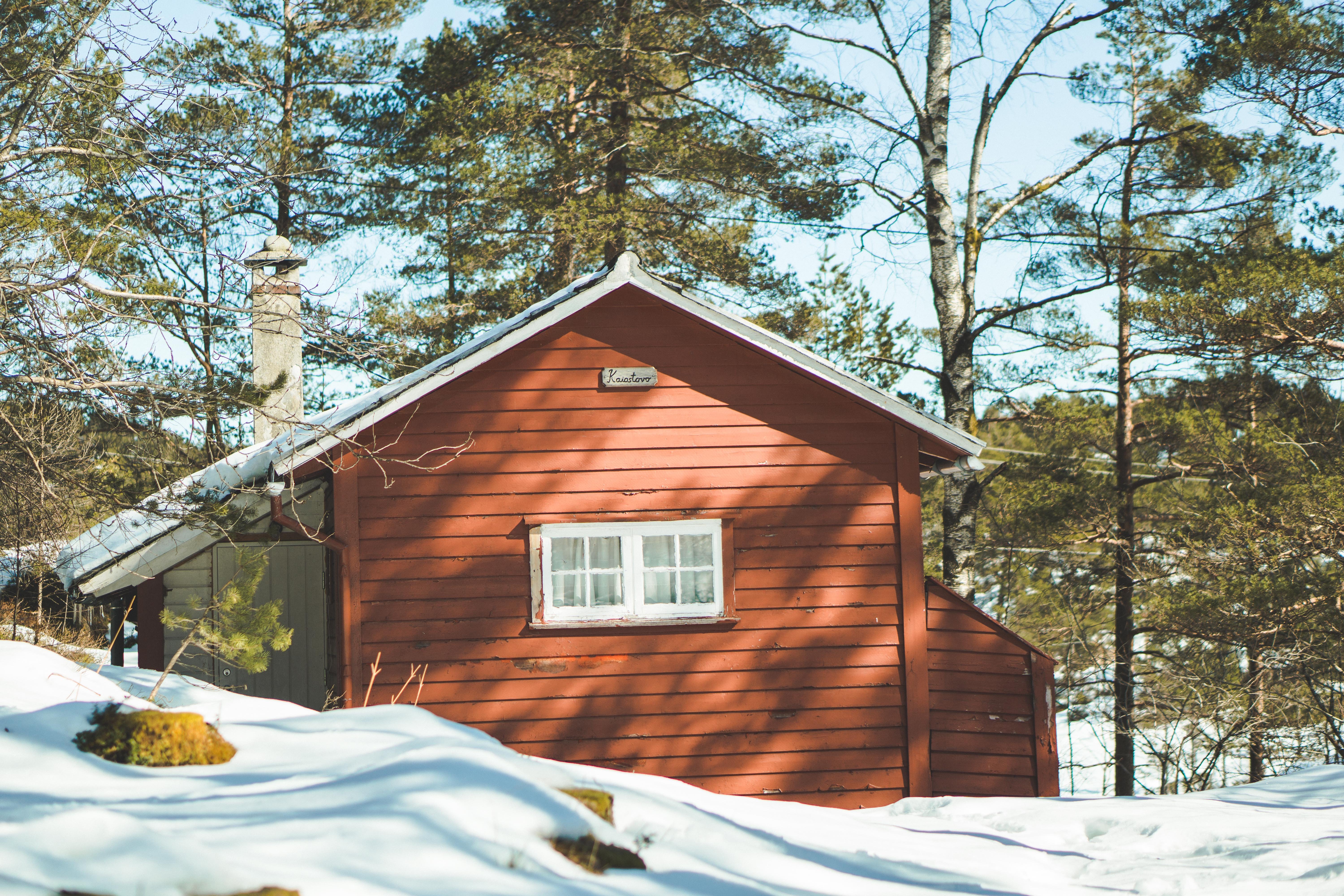 I'm ending my very long post here. I hope you enjoyed it as much as I enjoyed sharing it with you. Please leave me a comment if you have any questions or feedback, I love communicating with you.
Have a nice day Steemians!
Kristin.