Good evening, Steemians! It's a late night and I'm trying to get a post made before I slip in to a coma. @bonni went home today, sadly. @guthrie enjoyed his Sunday gaming session with little friends. Me, @vermillionfox and @tarotbyfergus had a few rounds Magic: The Gathering. @mada helped me with a nerve racking crypto transaction, and the two of us and @ghostfish talked blockchain conundrums and philosophy. All and all, a great day, but I'm feeling depleted.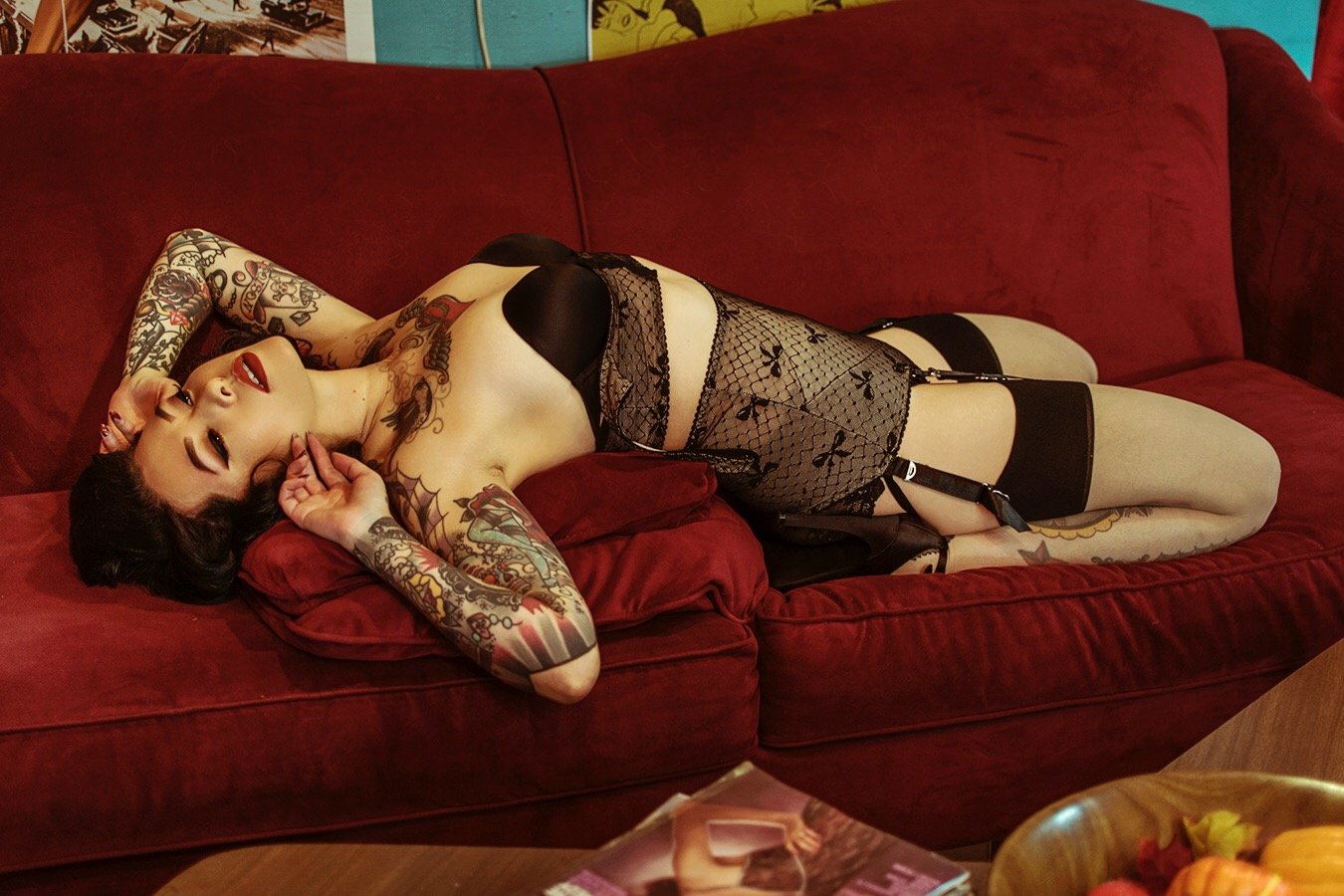 So, with that…I wanted to share a few new photos. These are of the Brazilian pinup beauty, Faye D'Ville. Faye managed to grab the only shoot I had available before my October trip throughout the east coast and Canada. In fact, I had a cancelation and she messaged me the same night I got work the previous model wasn't able to make the shoot. I offered it to her, and she locked it down. 
Leading up to the shoot, Faye was incredibly understanding of a marathon trip that I honestly, wasn't prepared for. I was in touch less with her than I should have been. Shoots had piled up, my travel was being booked and changed last minute. This job is always stressful, but this trip was particularly difficult to manage. Faye checked in. She booked her own hair and make-up, and we had permission to shoot at our mutual friend Rene's vintage store in Brooklyn, SlapBack.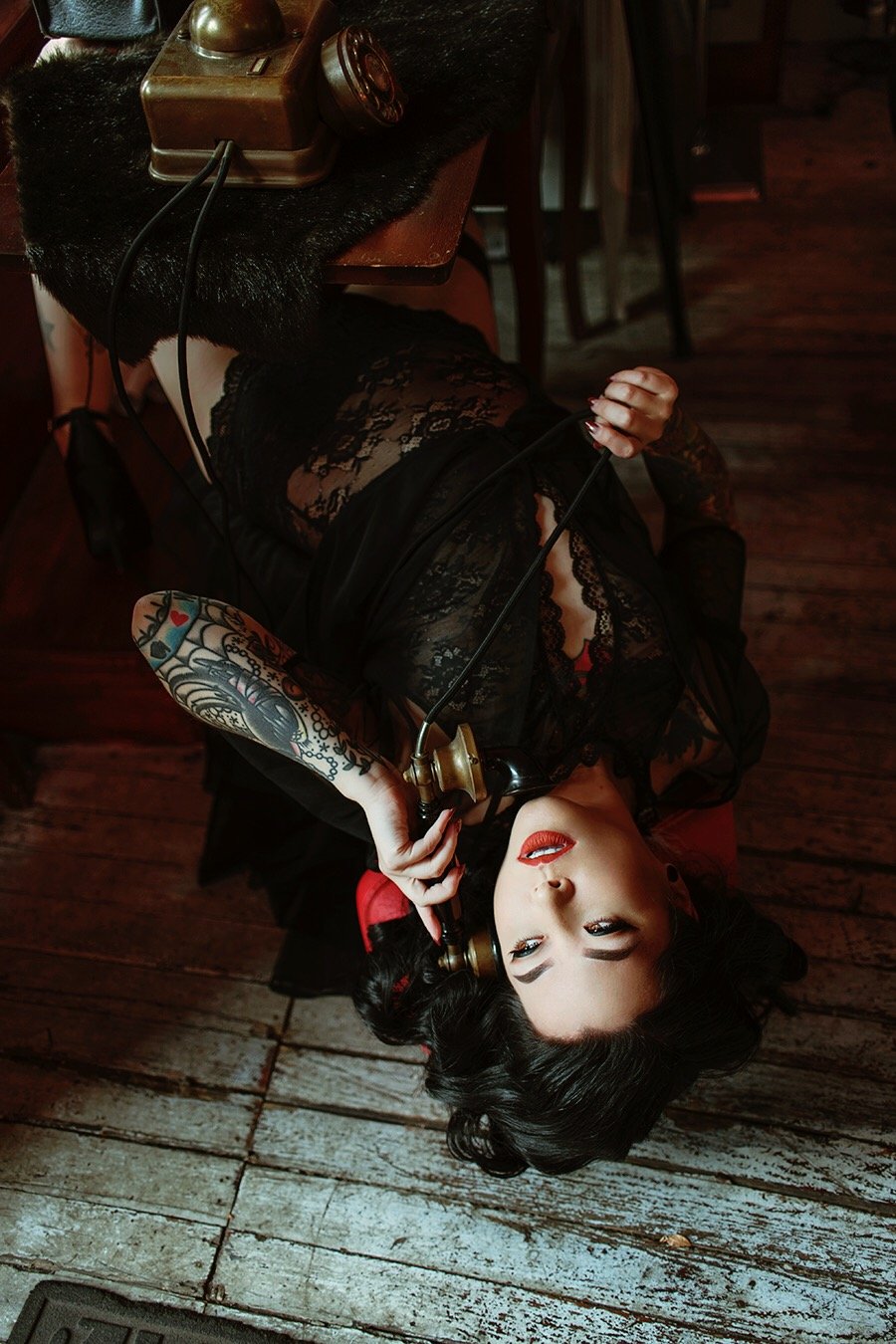 She met me early on a Sunday morning. I arrived and opened the boutique. Once Faye showed up, we walked around the corner, bought a bagel and coffee and talked over our ideas. I explained to her my unorthodox approach to shooting with only available light. Working with her was such a collaborative experience as she attempted even the craziest ideas I came up with for pose scenarios.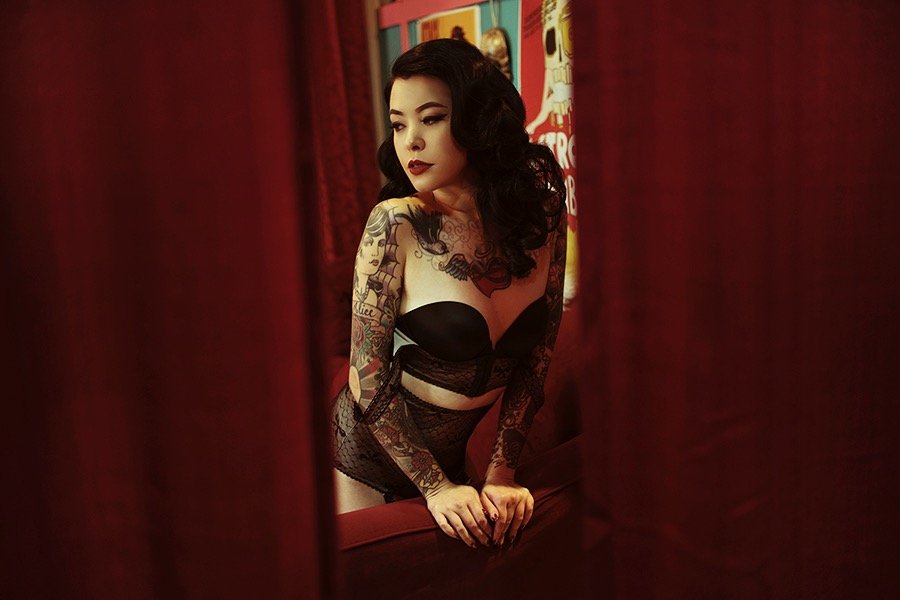 We shot for almost two hours, taking breaks in between to talk over ideas. It was one of the more relaxed shoots I had on a break-neck photo tour. A nice reprise from the pace. The first handful of edits from the shoot with Faye are making it in to the pages of "Dark Pinup" with @wcpublishing. I couldn't ask for much more than that, and a new friend!
Thanks for reading! For more photography, art, illustration and the stories behind the work, follow me @kommienezuspadt!