Hey, Steemit! I'm at @caffetto late, as has been the case the last few weeks. This has been my chance to get caught up on work, and work has been at varying degrees of complexity lately. Writing and drawing is therapeutic. I can sketch things while I sink in to these deeply creative channels. Photography, videography and video editing are labor intensive and require my full attention. I have to pay attention to syncing and timing. Editing photos, though, is something I can zone out for and do almost autonomously. I just put on a podcast and blur my eyes for hours while I paint and retouch one image after another.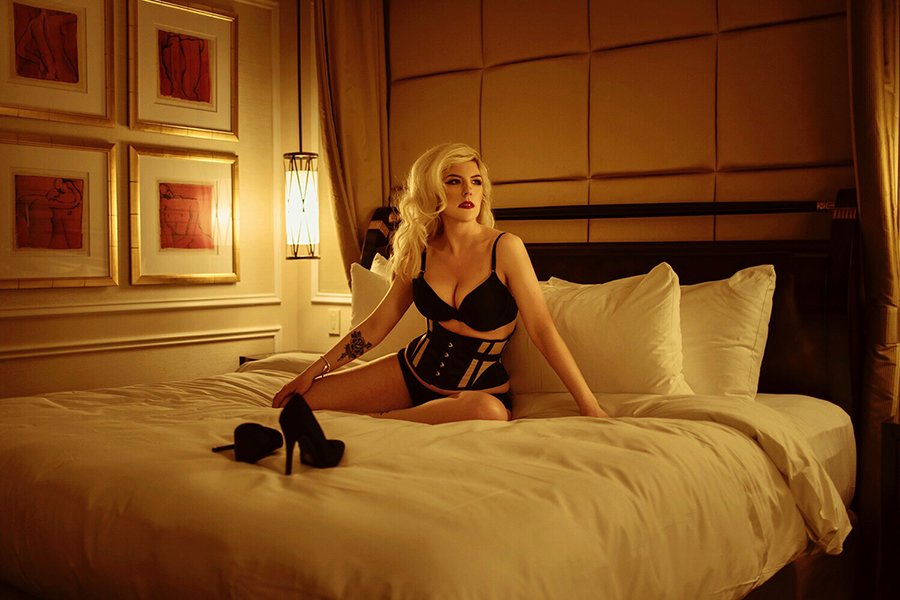 Tonight, I finally have a chance to get to a few photos from a client I shot during Viva Las Vegas. Her name is Jess and she contacted me through Instagram about six months before the epic Rockabilly Weekend in Vegas. We talked things over and set a date. From there, she consulting with me about outfit possibilities and a concept. One of the nice things about being associated with a style, in my case, the dark pinup look, is that typically, that's what the clients are looking for. It makes things easy for me and that's what I know I'm good at. Jessica was beautiful, and had a great sense of humor so I was looking forward to this shoot.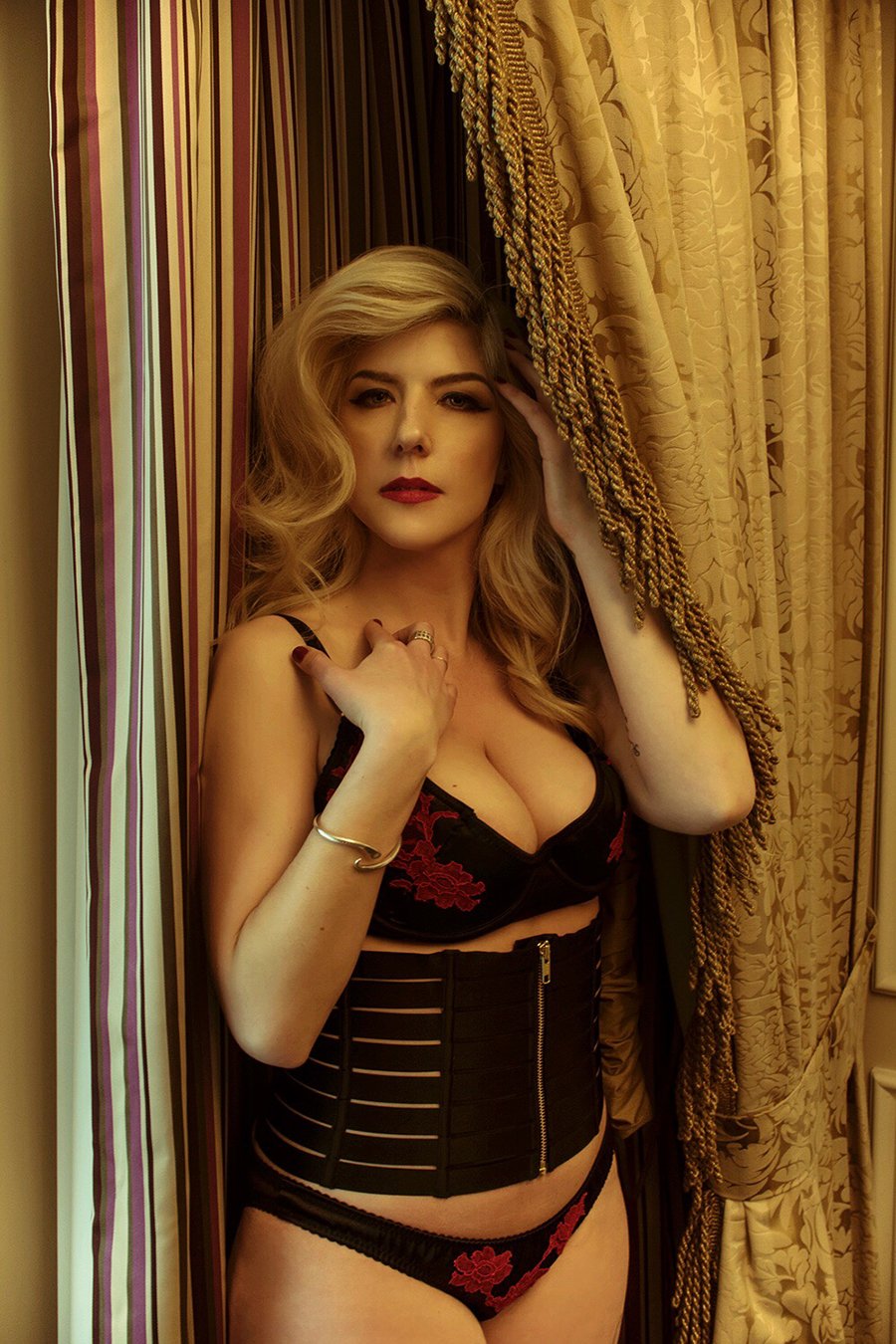 This past Viva was a brutal exercise in my threshold in what is too much work to fit in a two week period. I ended up with 33 shoots in 13 days. The first week in LA, the second in Vegas. Jess was right in the middle of everything. Arguably, that's one of the best places to be. The first shoot, sometimes I haven't warmed up, and as a close friend joked with me during that trip "…I'm glad I'm not number 33!". Honestly, that's not true. My shoots get 100%, regardless of when they happen or how I'm feeling, but right in the middle of a tour is when I'm really firing at all pistons creatively.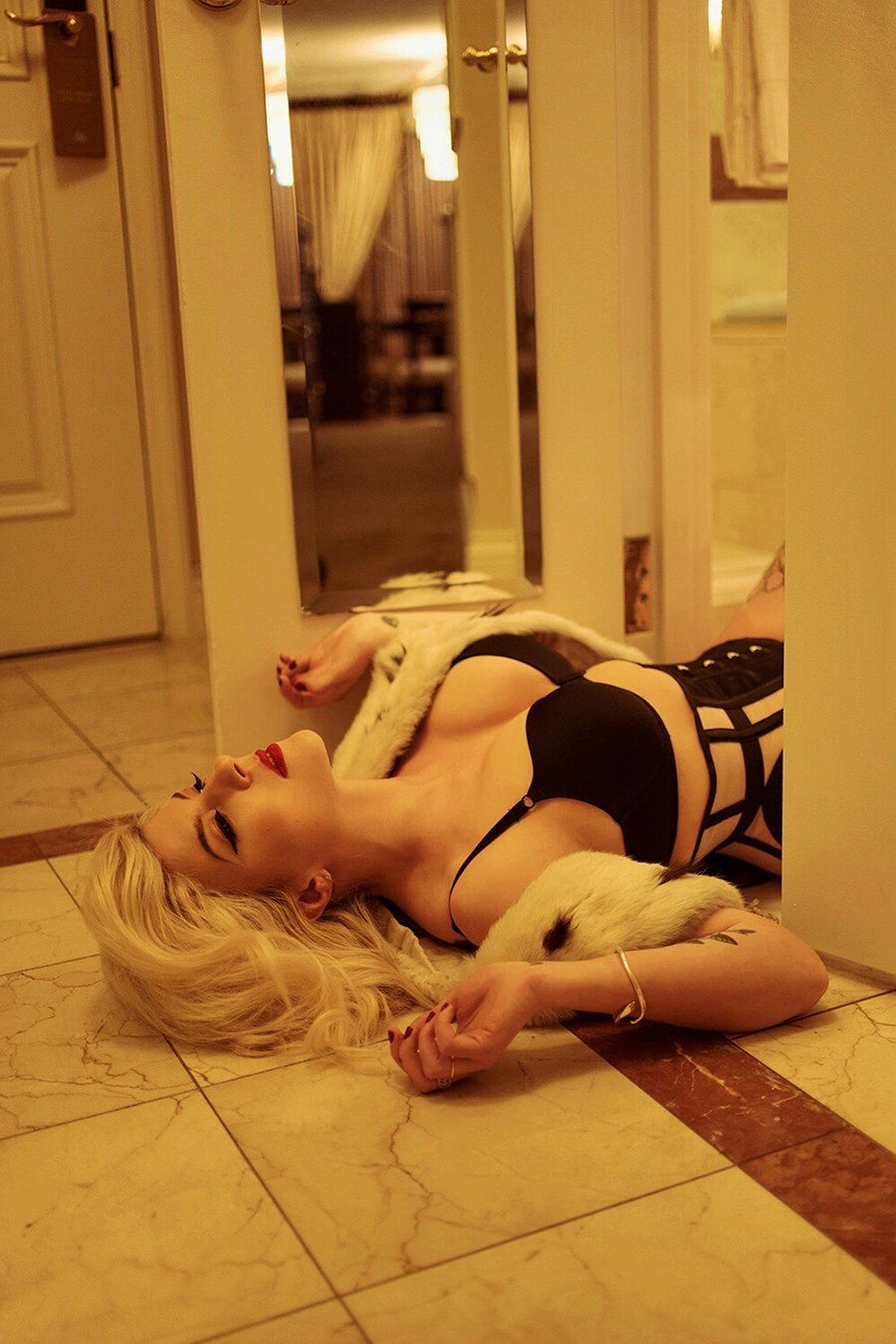 Jess booked a room at The Venetian. A hotel in Vegas I'd never been to and it was stunning. As far as Vegas hotels go, that is. I have to regulate my enthusiasm because all hotels in Vegas, almost everything in Vegas, has this weird facade experience. Fortunately, as far as photography goes, facades were all I was looking for. Her room was enormous and left plenty of space shoot a variety of different poses and compositions. The bed was especially beautiful with low light and gold accents. The light was lovely.
I have a lot more of Jess to come. These are just the first few images I was able to get to and she's been remarkably patient. I'm going to try and have another set of edits for her by next week, and when I do, they'll be posted here. Thanks for reading. For more photography, art, illustration and the stories behind the work, follow me here @kommienezuspadt!