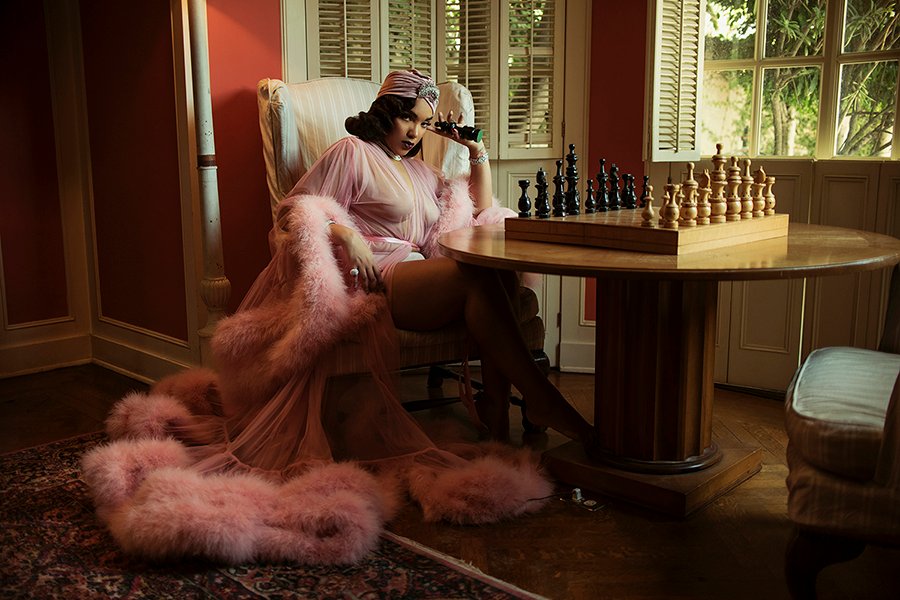 Hey, Steemit! I'm in the middle of travel woes. Not weather this time, but a couch crashing situation. That happens from time to time. @bryan-imhoff and I had a great art-centric Steemit meet up in Scranton, so I'm not going to let it get me down. I will say, it's nights like this I'm endlessly grateful for the freedom Steemit has given me to recognize a bad situation and have the means to leave it. That always comes down to money, which typically leaves me stranded while traveling. Not this time. I'm in a seedy motel, but it's just for 12 hours. I'll live.
Once I get up tomorrow, I'm taking a train in to Harlem to meet with one of my closest friends and the creative mind behind yesterday's blog post, "Style editorial collaboration w/ Ashleeta and The Lingerie Addict - Part 1", Cora of The Lingerie Addict. She moved here from LA late in the summer. I missed her last time I was on the east coast, but tomorrow, we're going to have brunch before I meet for my shoot with Danielle Otrakji.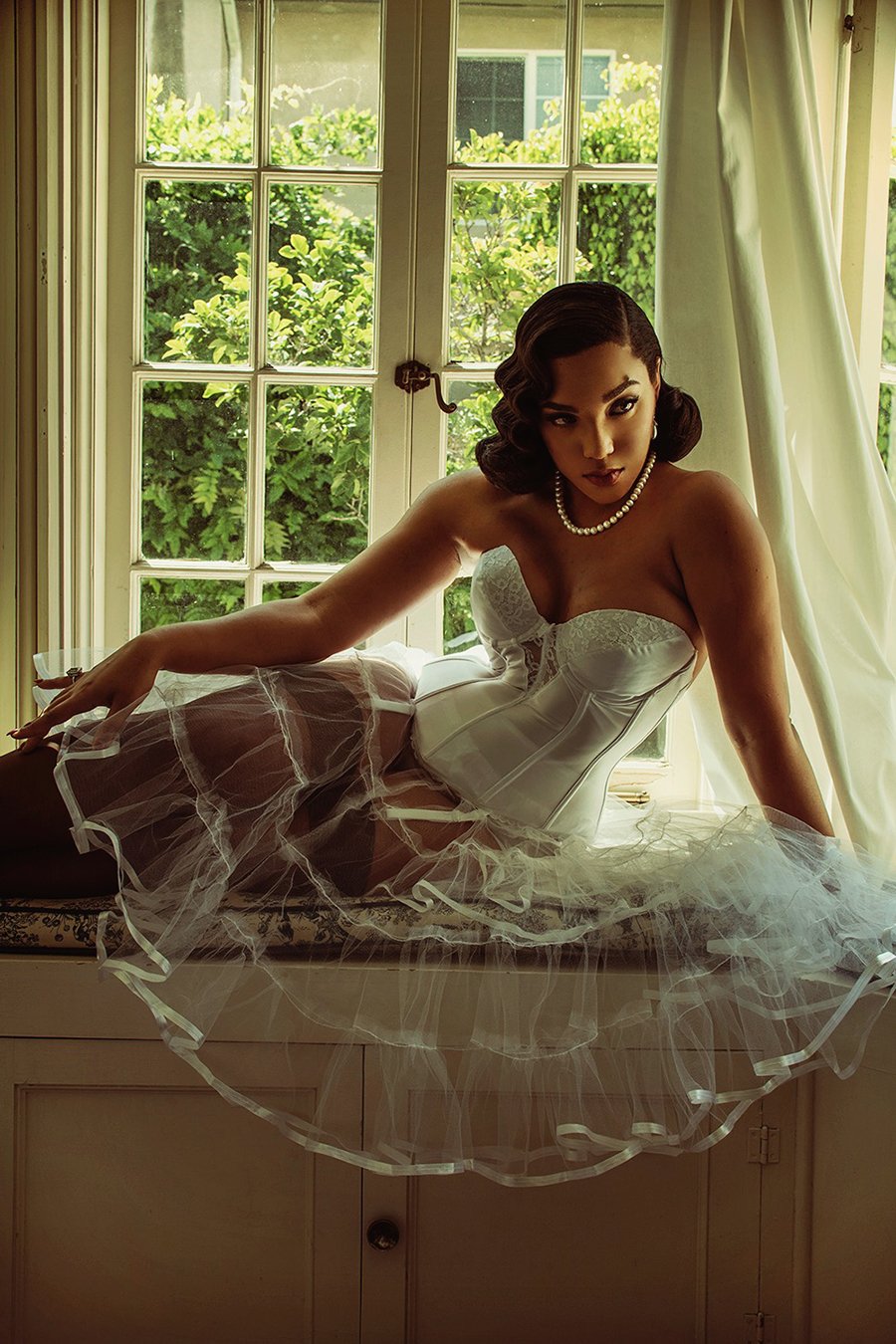 You may have guessed that tonight, this is part two to my epic fashion editorial shoot with The Lingerie Addict. I've shot with Cora a couple times as a model and personal client. We first met in Las Vegas in 2015, the shot again in New York City in the summer of 2016, assisted by our own @vermillionfox. She's an outstanding model, in addition to being a world class blogger and columnist, but as mentioned in last night's post, this was Cora's first venture in to art directing a massive, high production magazine style shoot.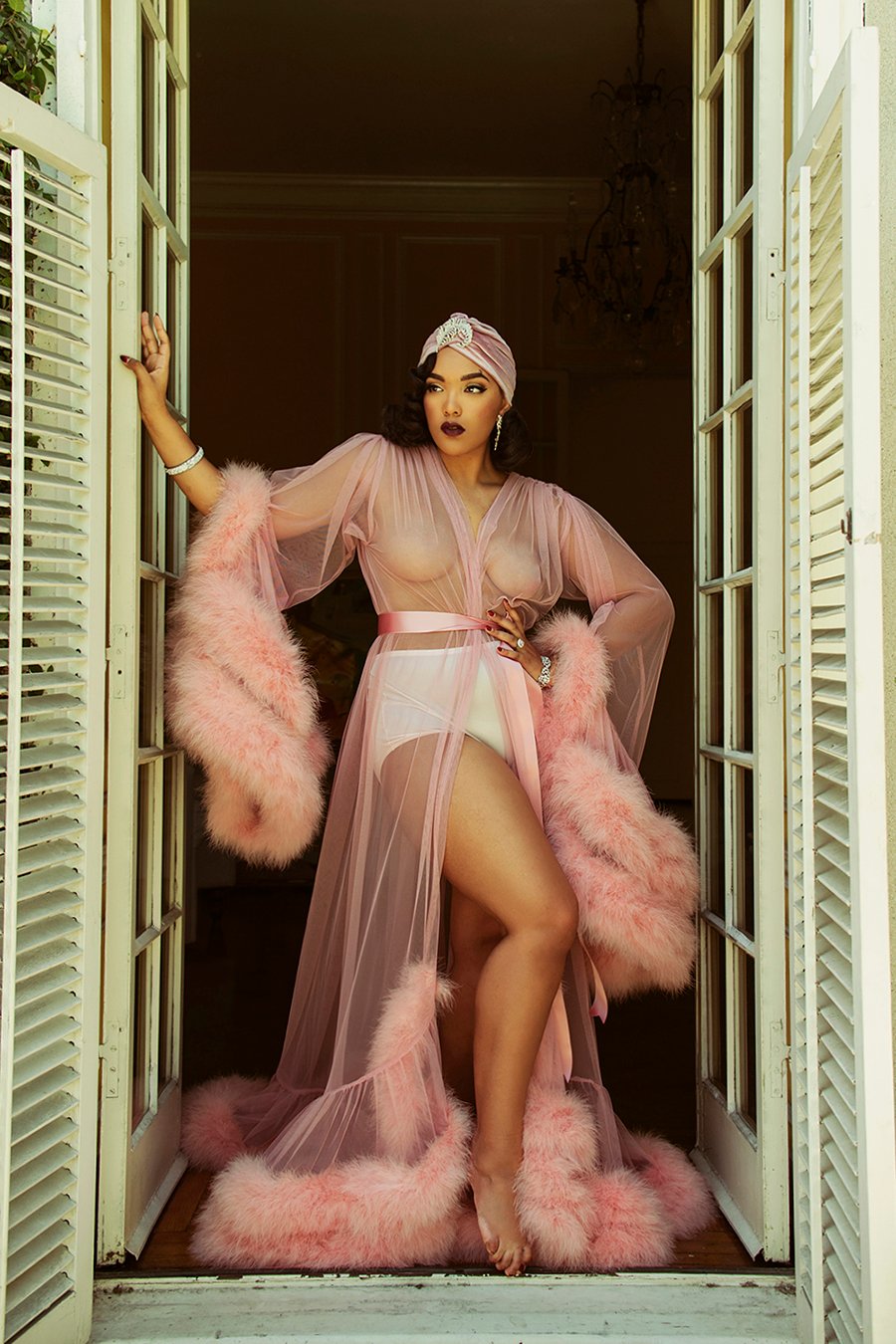 Ashleeta is a phenomenal talent and she was the model Cora chose for this project. Having worked with her before only helped the odds for a remarkable location, wardrobe collection and beauty team. We began shooting elegant slip dresses in the wide open spaces at the bottom of a wrap around stair case. The walls were simple, muted tones that contrasted Ashleeta skin so well. One of my favorite things about shooting in natural/available light is the compliments it lends to women of color. The richness can't be imitated by artificial light […in my opinion].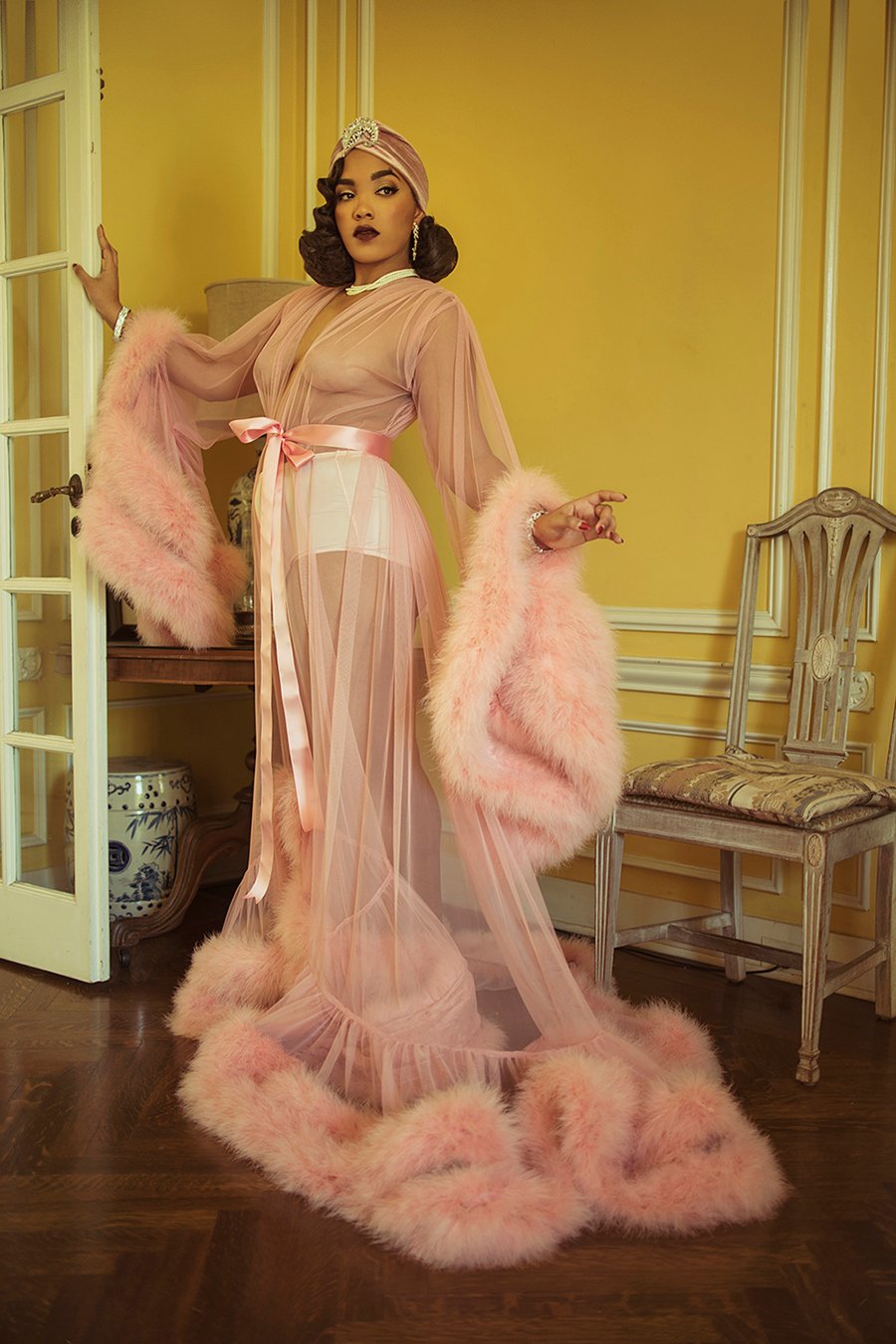 We moved to a study […of sorts] with yellow walls. Cora fixed Ashleeta with a pink Catherine D'Lish robe that commanded the entire scene! We all knew it. It doesn't happen like this on shoots often, but we were all practicing our best professionalism to not freak out and scream "…we're fucking killing it right now!". It was a testament to our composure. We carried on, putting the shoot before our emotions.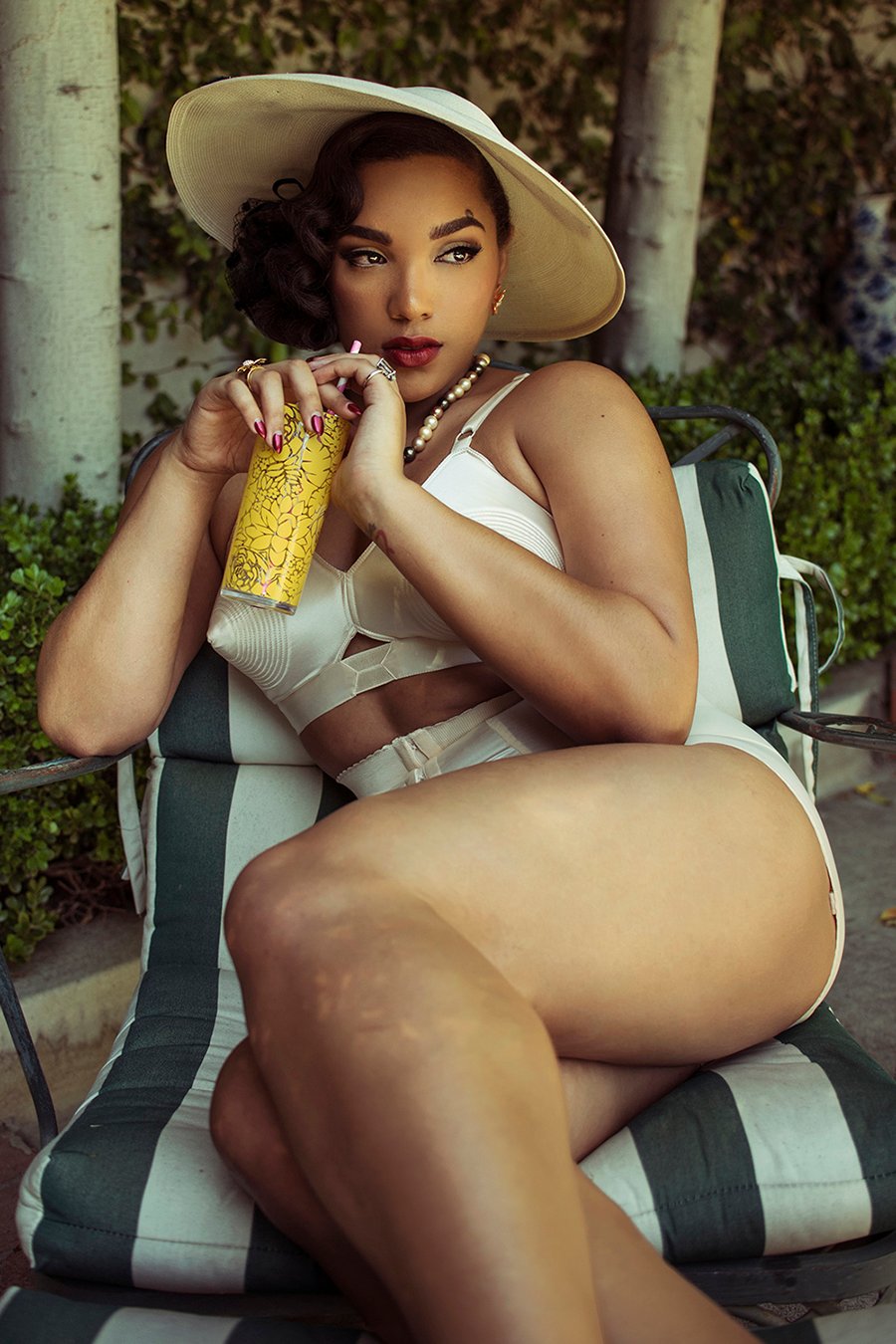 Our last look was outside near the pool area. Cora readied Ashleeta in a vintage bra and panty set by What Katie Did, sunglasses and a hat. We wrapped shooting and thus closed my annual photography tour throughout Viva Las Vegas and the dates in Los Angeles to follow. Cora and I talked a bit before I left, congratulated one another on an unbelievably successful shoot, and I made the long drive back to Vegas to catch a flight that left the following morning.
Thanks for reading. Take time to visit Cora's blog, The Lingerie Addict. For more photography, art, illustration and the stories behind the work, follow me here @kommienezuspadt!