Good evening, Steemit! One more night in Scranton, PA. It was a good day. I ran errands, visited my longtime friend and Steemit newcomer @donvee, then made my way to Wilkes-Barre, PA. At a nondescript Verizon store, tracked down an elusive pair of AirPods for my mom, @bonni, and gifted them to her before we headed to Adezzo to draw together. Moments like this is where I really feel the impact of Steemit in my life. She was SO happy to receive them, and absolutely loved them. A gift I never would have been to afford for her without months or budgeting and saving.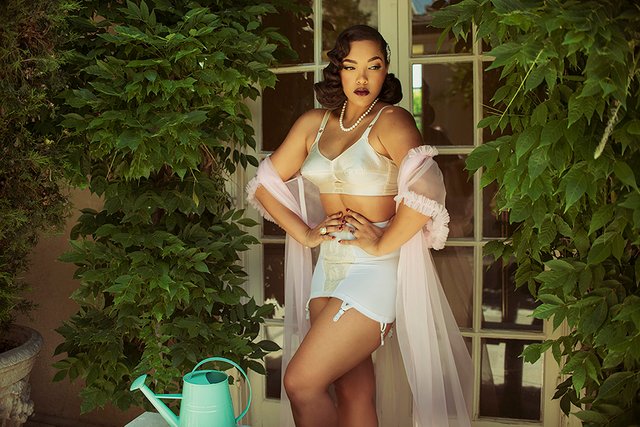 Tonight's photography is from one of, if not my very favorite shoot of 2017. Cora, of The Lingerie Addict, someone I've worked with several times from private sessions to wardrobe stylist for my annual NOIR event, had talked to me about a high production magazine style editorial shoot. She continued to develop the concept over the months that followed, then confirmed a model; our mutual friend Ashleeta, whom I've shot with before previously.
Viva Las Vegas is a brutal time of year for me. I fit in close to 20 shoots during Viva, then make my way to LA for a handful more. This shoot for The Lingerie Addict was the last of almost 30 shoots on the two weeks trip, but I went in to it feeling great! I'd taken care of myself, continuing to run, workout and eat relatively healthy. I felt revitalized at the scale and importance of a shoot that had as much riding on it as this!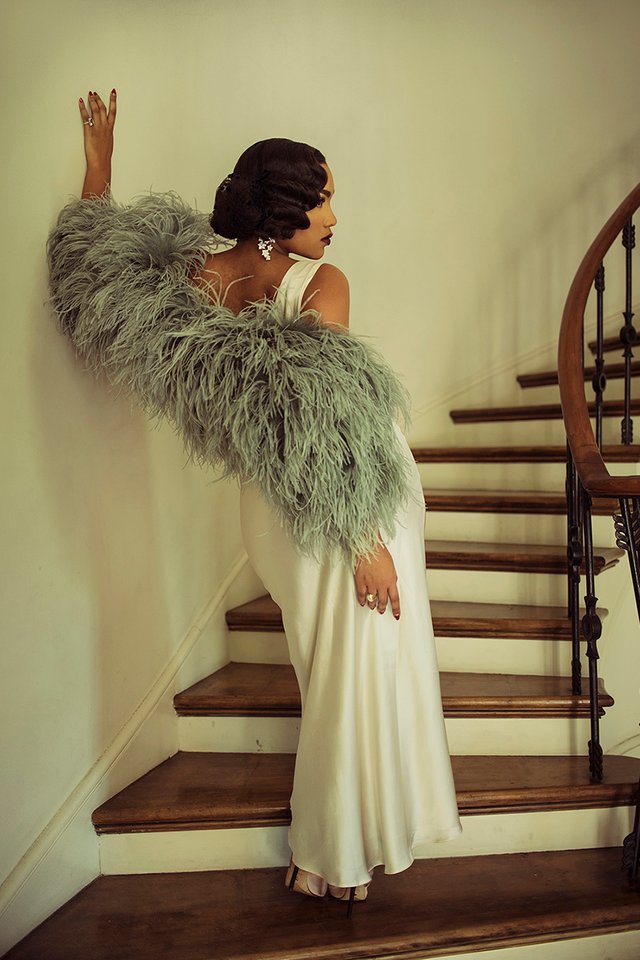 When I arrived, hair and make-up were finishing up Ashleeta. Cora gave me a tour of the entire space we had to shoot and it was breathtaking. Room after room of interesting color pallets, unique furniture and lighting that could make me cry. Even ceiling cutouts in the hall with a single entry of overhead sunlight in the middle of a dark aisle. 
When we made our way back upstairs, Cora showed me the looks she wanted to shoot. Cora is the best in the world at what she does. No one has the kind of knowledge of lingerie and intimates like she. As such, she's developed relationships with the best boutiques and designers across the entire world and the collection of wardrobe at our disposal showed that. Together, we plotted our shooting strategy in regards to time and location, and with Ashleeta shoot ready, we commenced this epic project of editorial fashion photography.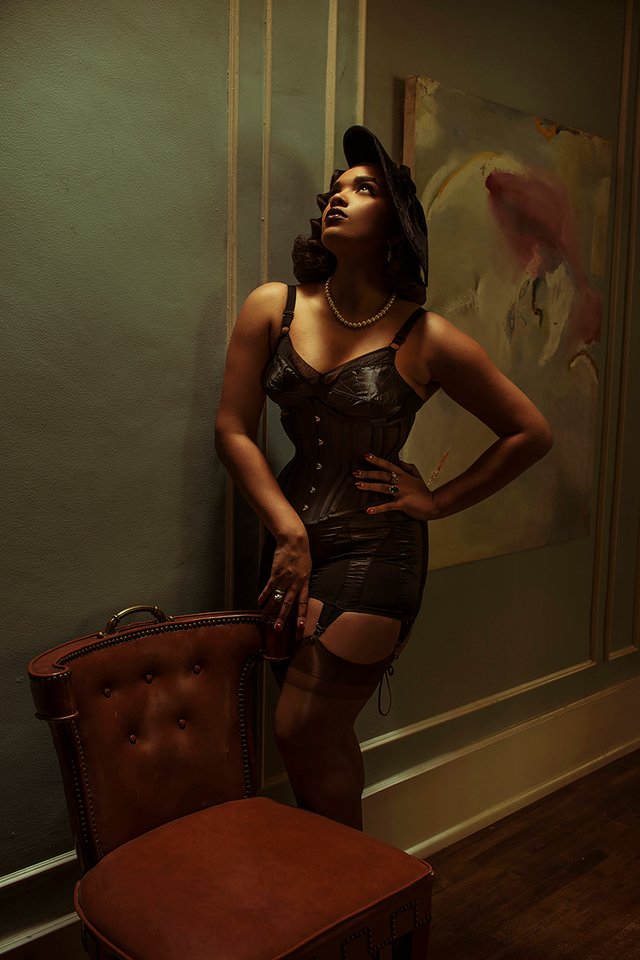 I'll be writing part two of this blog tomorrow. Be sure to check back. For more photography, art, illustration and the stories behind the work, follow me here @kommienezuspadt!