Hey, Steemit! Pleasant evening to all of you. We're all settling in at home for @bonni's last night visiting the Twin Cities. It's been great having her here. We all went out for a big dinner at the Cheesecake Factory to celebrate. It was days like this that I realize the blockchain revolution isn't just a "phrase". It's real and I'm endlessly grateful to be a part of it. Being able to pay for a dinner of ten loved ones, without grimacing when everyone at the table decides to order desserts; those are the kind of changes I've felt most in my life.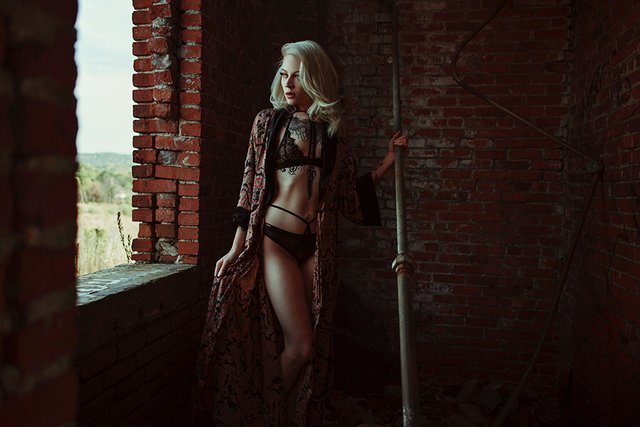 Tonight's photography is part of the final edits I'm working on for "Dark Pinup". New edits of a beautiful model I photographed in October of last year in my hometown of Scranton, PA. Her name is Karli and she'd originally booked a shoot with me years ago. She was in a serious accident and had a long, arduous recovery. Afterwards, in an effort to reclaim her indemnity, she contacted me about shooting in the comics months.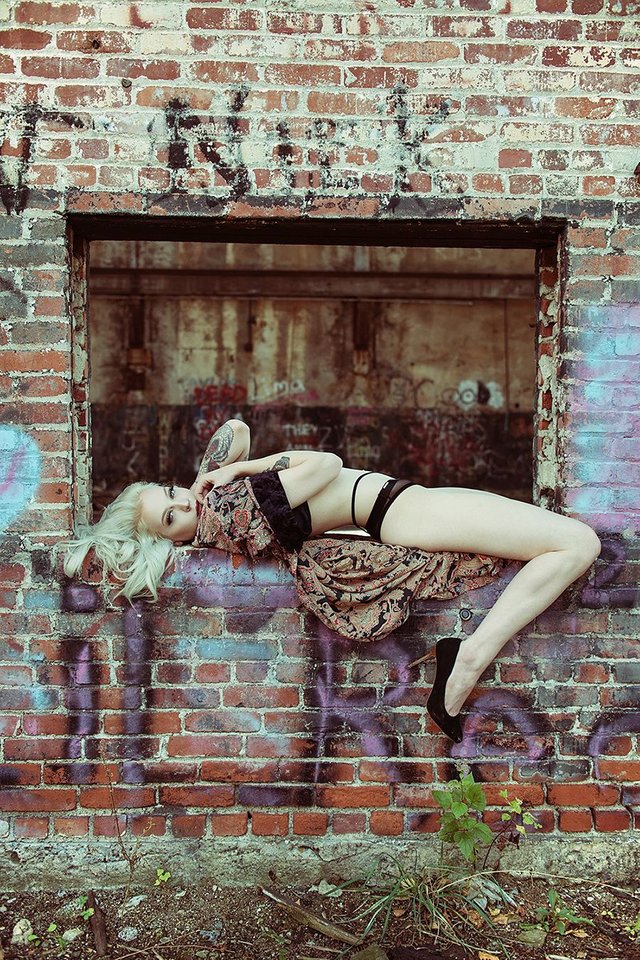 The original plan was that Karli was to meet me in Minneapolis on a drive from Scranton, to her new home on the west coast. Life got in the way and due to family interferences, she wasn't able to make the move […as someone that lived in Scranton his whole life, who finally moved at 30, to immediately regret not moving at 20, I can definitely understand that anchor a small town can have on your life].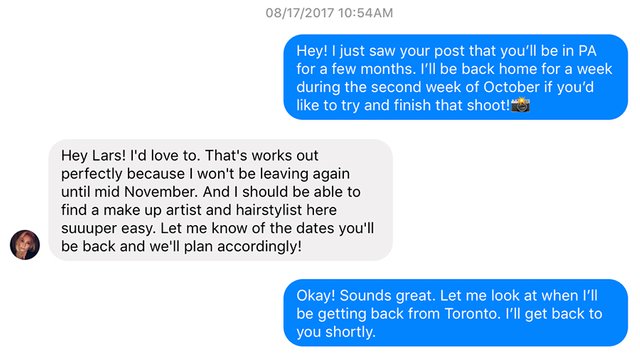 We rescheduled, but it never really happened. I was traveling so much from 2013 - 2015, our travel schedules never seemed to line up. I'm sure after a while, she started to feel I was going to abandoned her, keeping her deposit. I was busy, but I never forget about things like this. Finally, on one trip back to the east coast, I saw a few openings and messaged her on Facebook. Shortly thereafter, we had a date.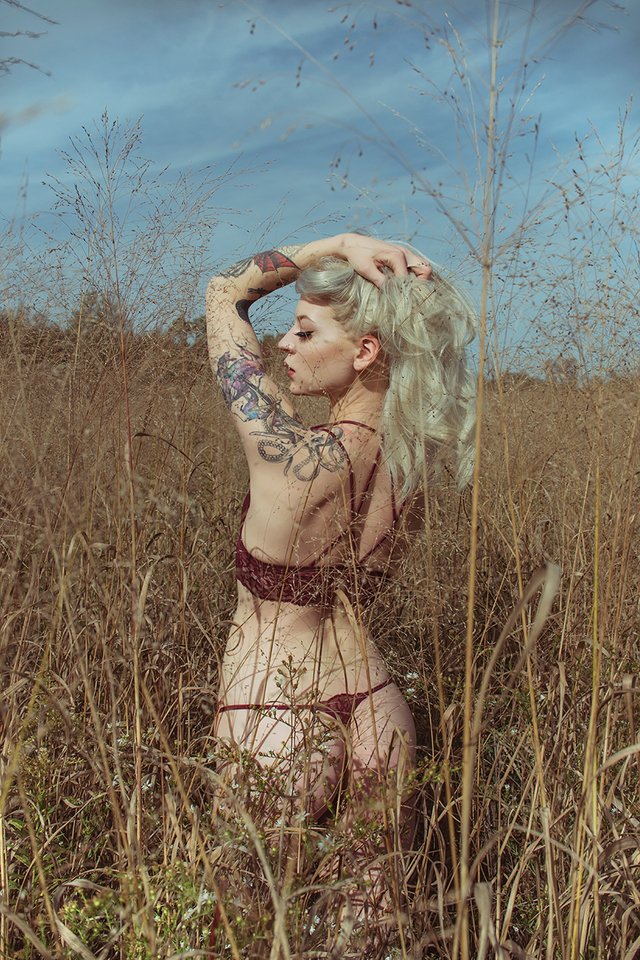 We met up after years of planning. Our location was an old abandoned factory, one of many throughout Northeastern, PA. It was surrounded by fields of high grass, completely remote. It was the perfect backdrop for dark photography within the crumbling walls, but right outside in the field, we were able to making luminous, bohemian images that shaped her body through the grass. What a perfect contrast, all within the same location.
Thanks for reading! For more photography, art, illustration and the stories behind the work, follow me here @kommienezuspadt.