Hey, Steemit! Second post in one day. I'm hoping 2018 has a lot more days ahead where I can fit in more than one blog post. I have a chance make a second lap because I'm avoiding the Cyclone Bomb in New York City. I'm at my parents' place in Scranton, PA. Fast internet, good food and warm flannel blankets. I'll take that over being stuck in JFK for two days.
I have some more photography to share. New work, as I'm grinding away to have the final edits ready a long weekend with @wcpublishing on "Dark Pinup" as soon I'm back in Minnesota.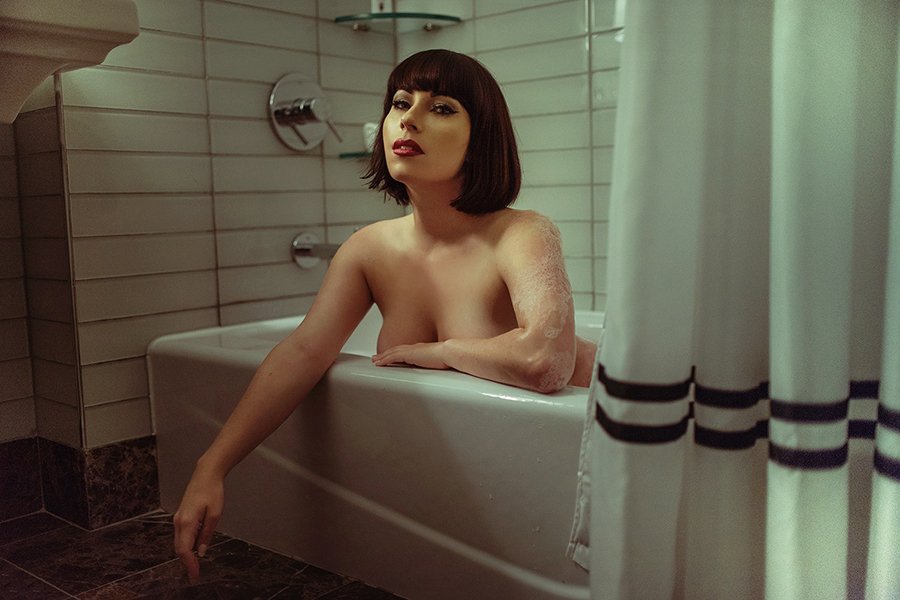 These photos are of my beautiful friend, Sydney. We met through Instagram […the conventional way]. She's a passionate vintage enthusiast and beautiful pinup model. We began following one another almost three years ago and alway talked about meeting in New York City and shooting together.
Sydney lives in Vancouver, BC. We'd made loose plans to meet over the years we'd talked. Unfortunately, they'd always seemed to fall through for one reason or another. When "Dark Pinup" was announced, I knew Sydney had to be included within the pages for it to be perfect […for me at least]. We looked at our schedules to see if it was possible.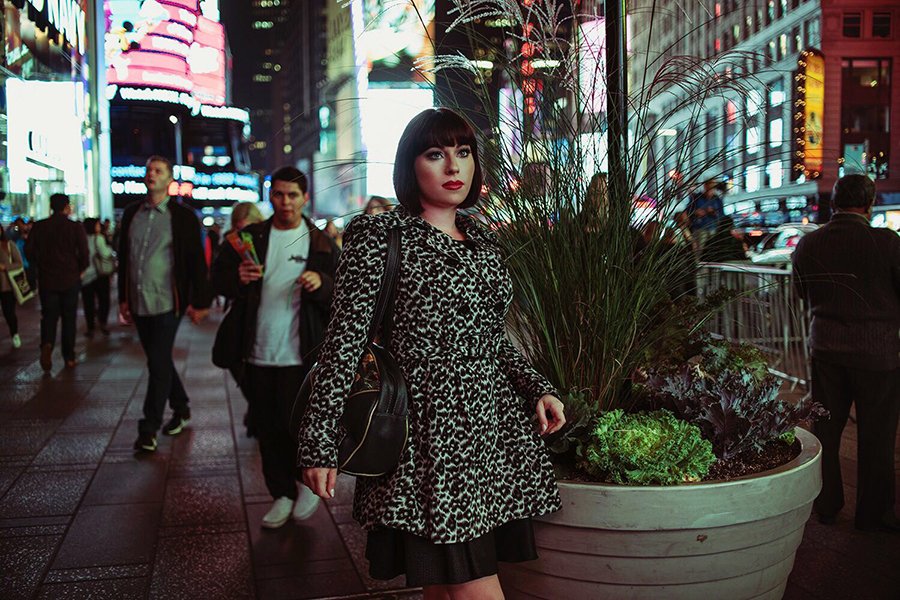 There was a small window in October. She had a work trip to Las Vegas for a designer team building weekend and asked for a few extra days for a trip to New York City. It would coincide with my trip throughout the east coast and Toronto. A narrow possibility, but my fingers were crossed.
Close to the zero hour, she messaged me, pleated! She'd gotten the time off and with that, we both booked our flights! We met at JFK and went straight to meet the make-up artist. Our first photos were taken after nightfall, right in the heart of Times Square. I love bringing friends to the top of the subway at 42nd St. and seeing that overwhelming site for the first time. We shot there, taking our time, then headed back to her hotel.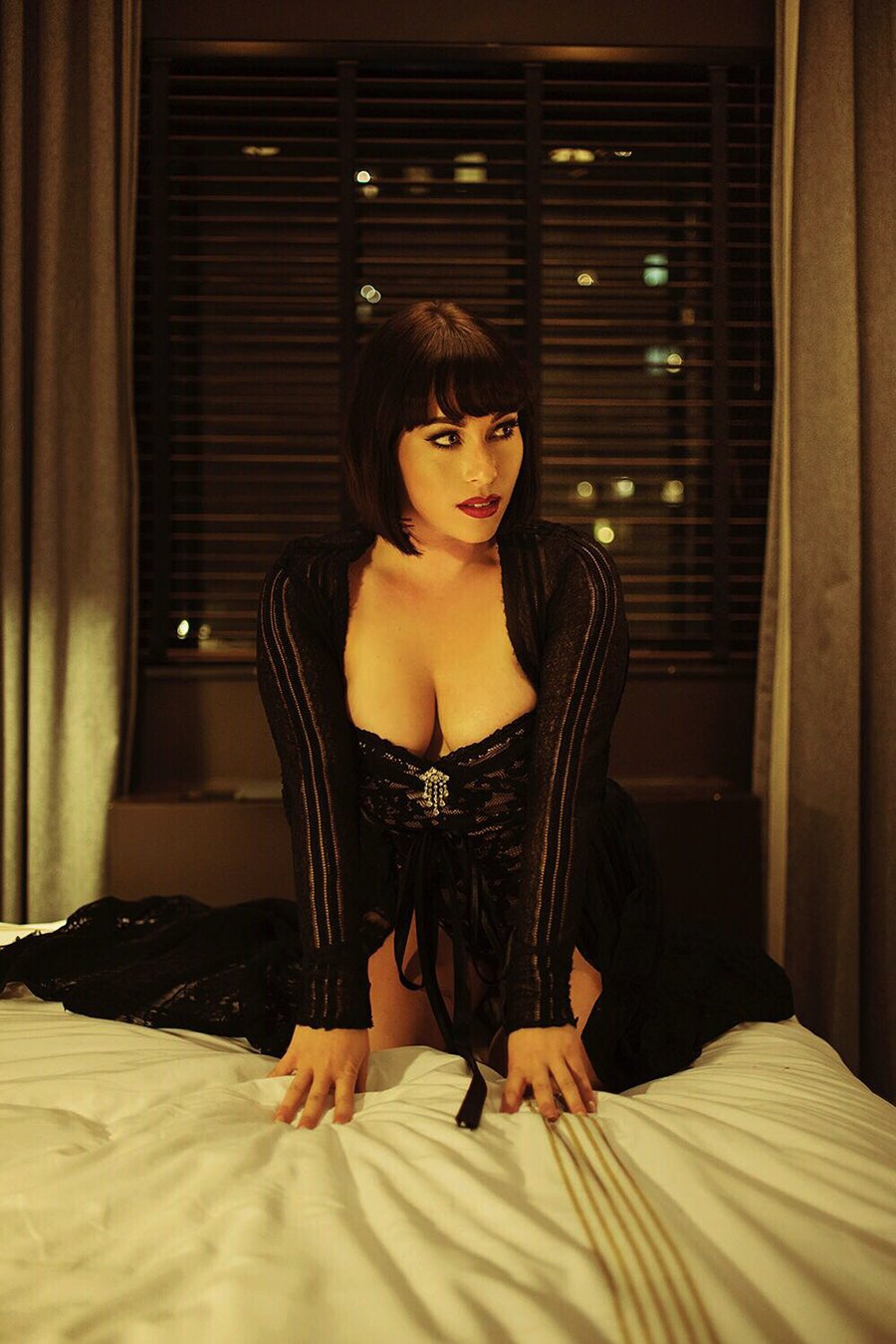 We turned down the lights, hoping to achieve the signature dark pinup look I've become know for. We worked around the room, moving lamps and shooting through lace fabric. It was the culmination of years or anticipation, imagining what kind of photos I'd want to make if I had the chance to photograph her. We finished the shoot with some provocative photos in the bath tub, then ended our night.
Thanks for reading. For more photography, art, illustration and the stories behind the work, follow me here @kommienezuspadt?