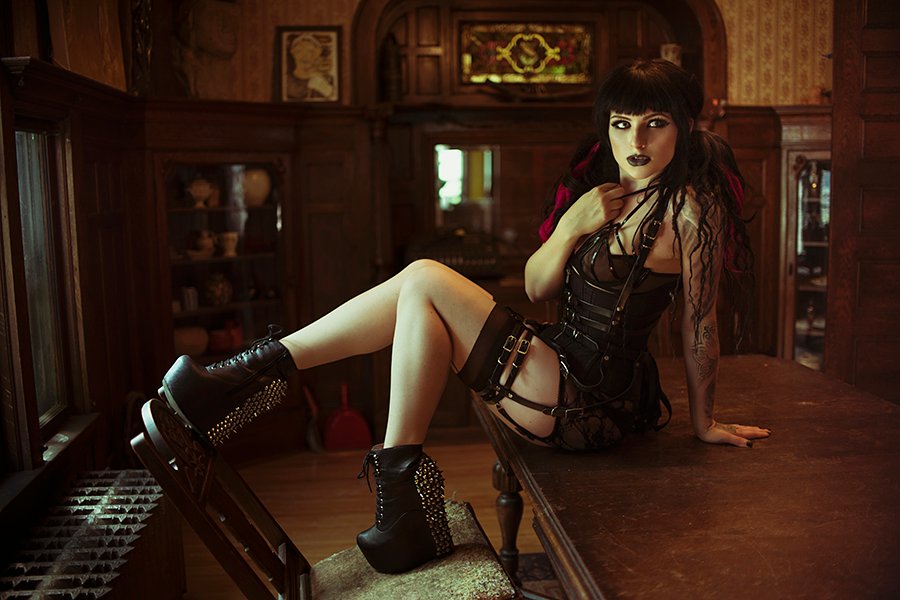 Good evening, Steemit! I'm here at @caffetto. @guthrie is having a sleep over with his brothers and I've got a few more hours at the coffee shop to work, edit and draw. Almost 11:00p.m. currently, but that leaves me two more hours of art time […oddly, the hardest time of my day to secure].

Quickly, I have to laugh and respond to a comment @keikomahr made after last night's blog. He called me out on the nature of my post, more or less "…more about photos and less about card decks", which is fair. Fair warning, though, that's not going to change. The format in which I write these posts has become a few words about my day to day life before getting to the shoots themselves, and Magic: The Gathering with @tarotbyfergus and @vermillionfox is a big part of my life […as nerdy and obscure as it may be]. There are full blown MTG posts I do and I'll be sure to mention some daily photo happenings, just to balance things out.
Tonight I'm sharing a few photo of a girl named Penny. Well, her real name isn't Penny, but she's gone by Penny Dreadful for years […which I gather was frustrating when the TV show Penny Dreadful was introduced]. When I first moved to Minneapolis, Penny was on my short list of models I had to work with. I first saw her amongst the photos of my friend Heather's work. She a great, industrial goth look and a captivating style.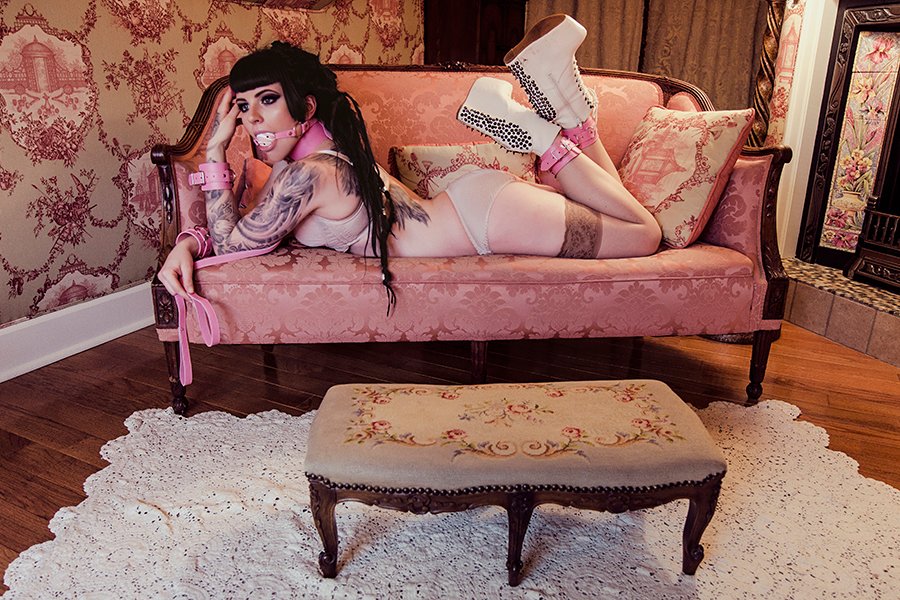 I finally had the opportunity to shoot with her in 2013. We met for coffee and discussed concepts. One idea that came up was a sort of Candyland bondage idea, where everything was pink and floral but there was a dark element of BDSM and shibari. The contrast seemed like a killer idea in my head and together, we split the cost of a small, all pink room I was familiar with at the top of the Rivertown Inn in Stillwater, MN.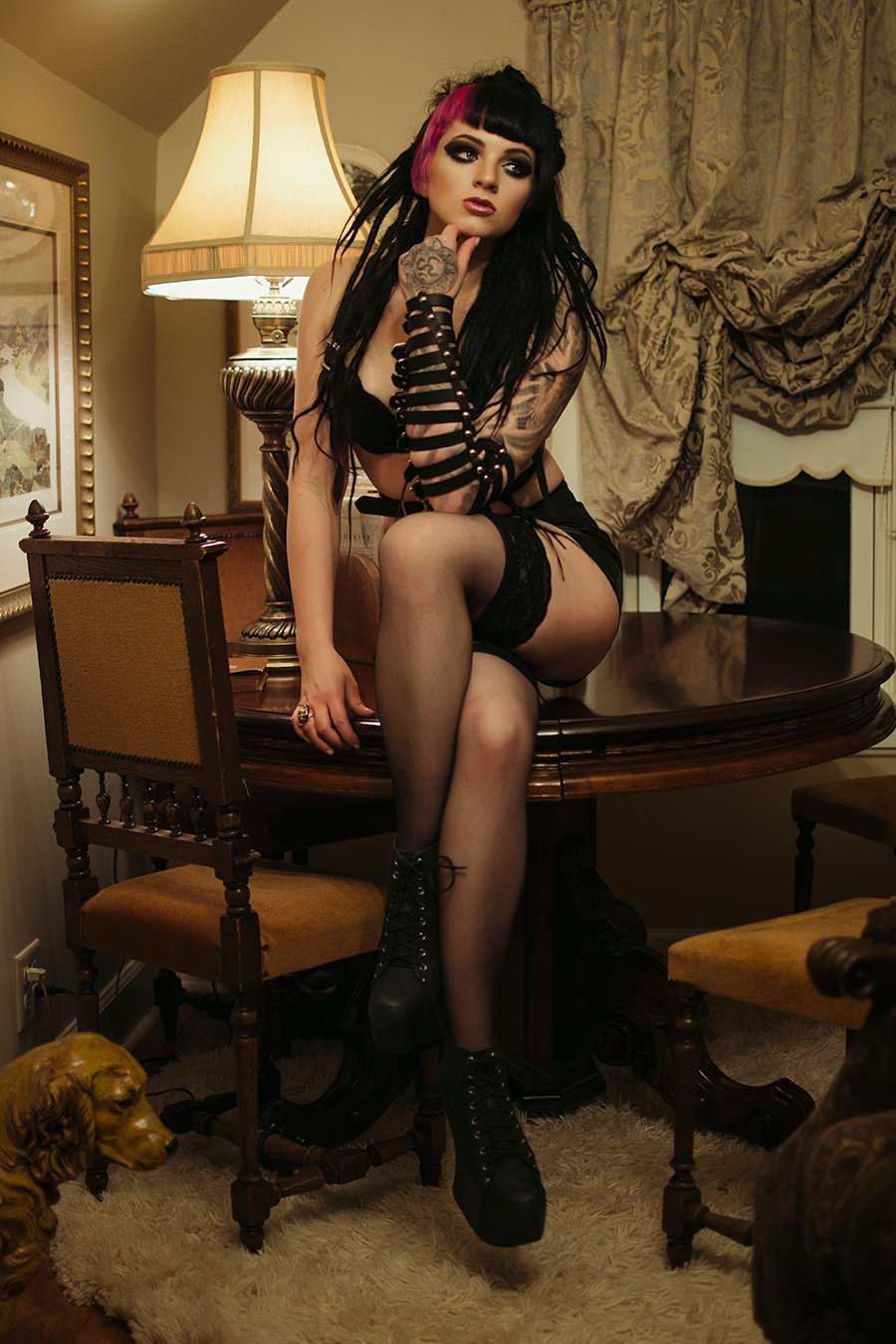 The shoot was successful. We worked with my long time beauty specialist friends, Nicole Crush of Revolting Locks and Sandy Xiong of Fearless Cosmetics. The best in Minneapolis. The room was extrodinary and had a larger bedroom and bath attached. Penny did a great job and we made use of the hundreds of dollars of prop candy, ball gags and bondage ropes. 
Shortly after, Penny stopped modeling for an extended period of time, which was sad. She did have a beautiful little girl and settled in to married life. I had fond memories of our shoot, and then, out of no where, last summer she contacted me about shooting again.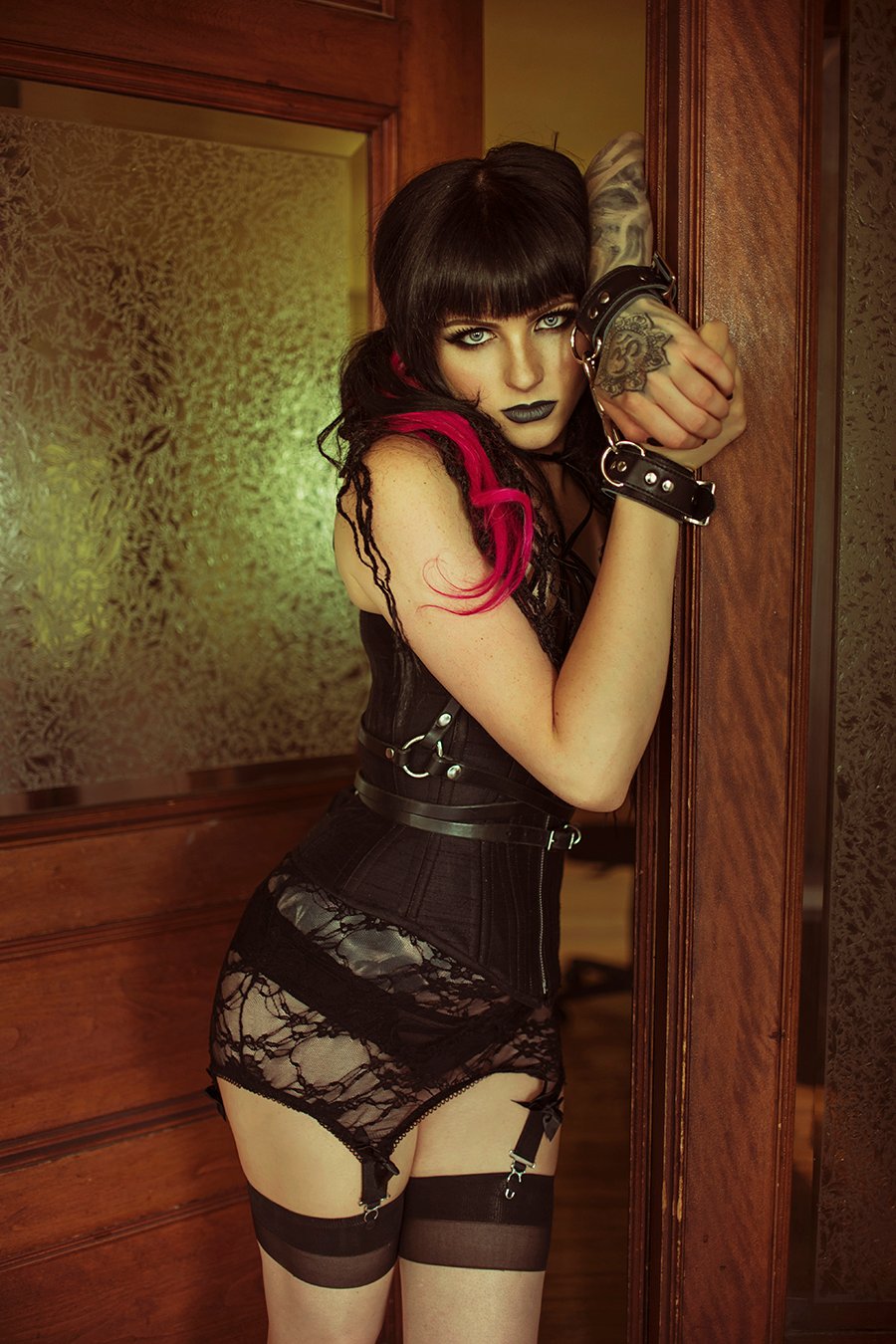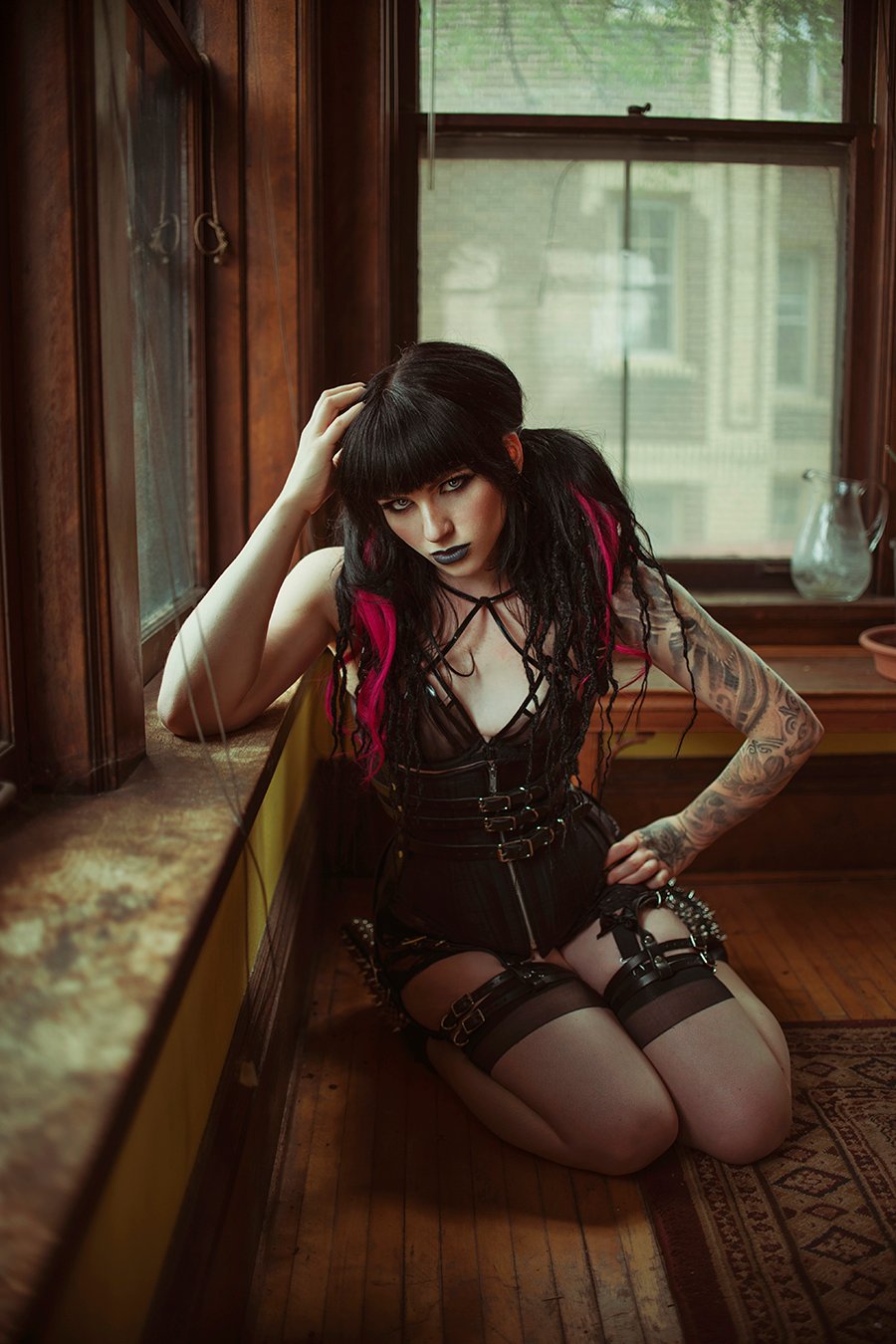 @mada graciously allowed us to shoot in his uptown home and my photography skills had improved exponentially over the years since that first collaboration. We were shooting for Suicide Girls and a few other artist centric websites like Zivity […this was just months before I discovered Steemit]. These pictures have since become the standard for our work together and I'm still very proud of them. I'd just gotten back from an exhausting trip and had seriously pulled a muscle in my back. I could barely walk, but managed to get some great shots. Penny did an amazing job modeling and we left with something to show for the ages to come.
Thanks for reading. For more photography, illustration, art and updates on my Magic games against @tarotbyfergus, follow me at @kommienezuspadt!