Hey, Steemit. Quickly, I want to thank all of you. Anyone that's been following me for any length of time. I'm aware of the reoccurring theme that all of my posts, nightly, always begins with a therapeutic review of my day/night. I do that for me more than for any one reading my blog. It's an opportunity for me to recap the last 16 hours of my life, for good or for bad. 
Today was frustrating, and as a result I'm here at @caffetto close to midnight. @guthrie was basically raised at this coffee shop. As a freelance artist and single dad, he came with me every single day, hanging out for marathon stretches […far beyond what you could ask a toddler to endure] while I edited. 99% of the time, he's outstanding but today was that 1%. He was so needy and intrusive, the prospect of my getting any work done fizzled. Within the first two hours, I packed up my mobile studio and conceded. 
I spent the rest of the day trying to get through my other commitments, i.e. the work I could do from my phone. A few emails, crypto-trades and the occasional epic quest on Plants vs. Zombies 2. Once @guthrie was in bed, I made my way to @caffetto, hoping to make up for the lost afternoon. So far, so good.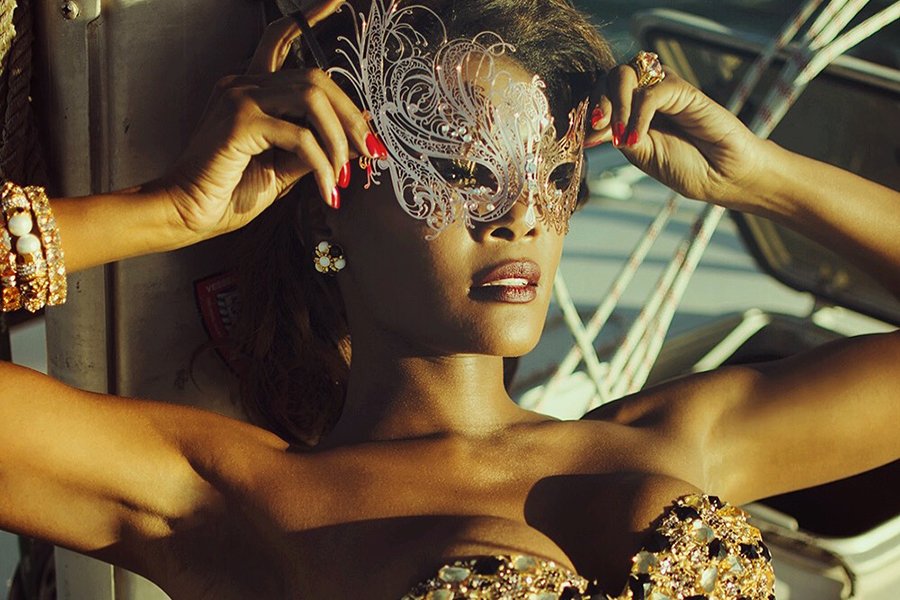 Tonight's photography selection is a #flashbackfriday, from my chaotic years of career propultion in LA. It happened so fast, I could […and I'm still struggling to] barely keep up with it. In addition to dozens of shoot and travel notice inquiries, I was being contacted by really established models hoping to include my dark pin-up style in their portfolios. I received a message from Angelique Noire asking if I'd like to shoot during an upcoming trip, and I was set back. Anyone who is anyone in the pin-up community knows of Angelique Noire. It was a huge honor.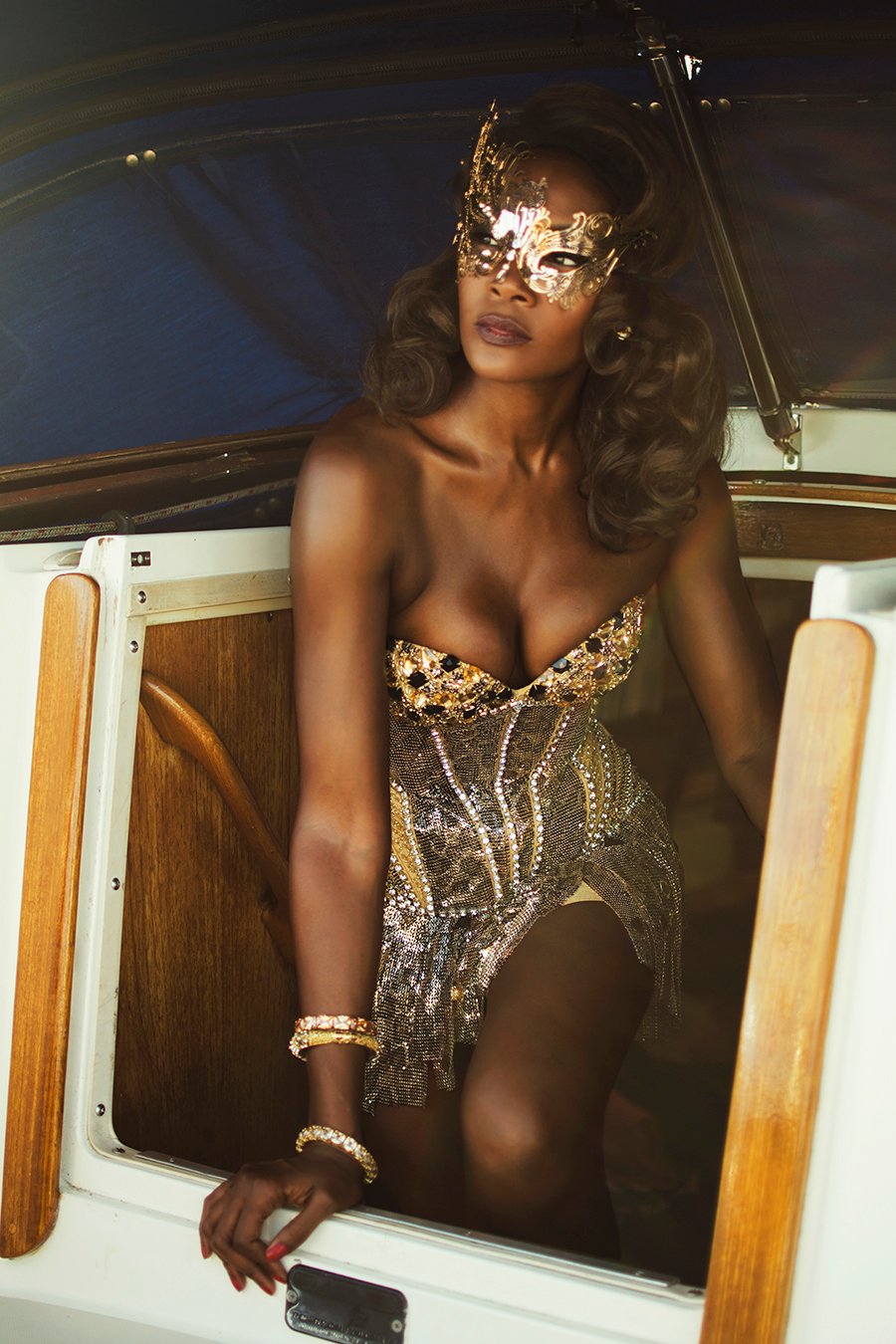 During our back and forth conversations, she asked if I had an examples of women of color I'd photographed. I think in some cases, photographers would be put off by such a request. I wasn't. Not at all. One thing I'm fully aware of is the results of artificial lighting used on black skin. Often times, it turns out brown with a blueish hue. The beauty of how I learned to shoot mentoring under Jim Gavenus […a prominent documentary photographer, world renown for his Civil Rights photography]. Nothing compares to photographing black men and women under natural/available light conditions. It's a richness that cannot be reproduced under any flash or strobe […in my opinion].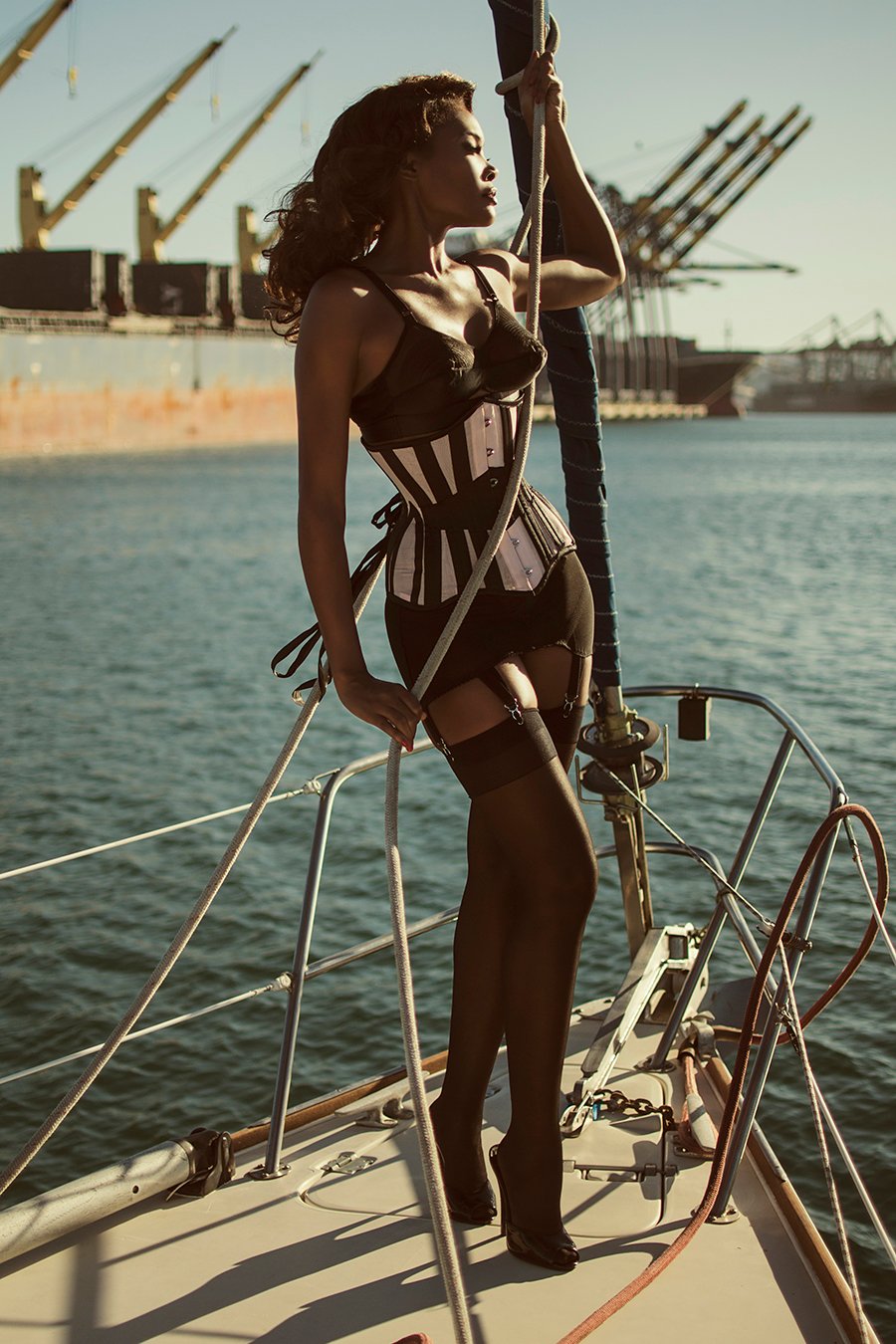 I met Angelique in Long Beach, CA under constrained time limitations. During this chapter of my career, shoots were stacked 3 - 4 a day, sometimes with long drives […if you've spent any time in LA, that's all I have to say] between locations. I arrived, and Angelique was ready. I mean, everything! Hair, make-up, wardrobe. She had it all. Literally, all I had to do was aim the camera. A friend of a friend allowed us to use his boat which was a remarkable setting for such a stellar model. One of those rare times that everything seamlessly falls in to place.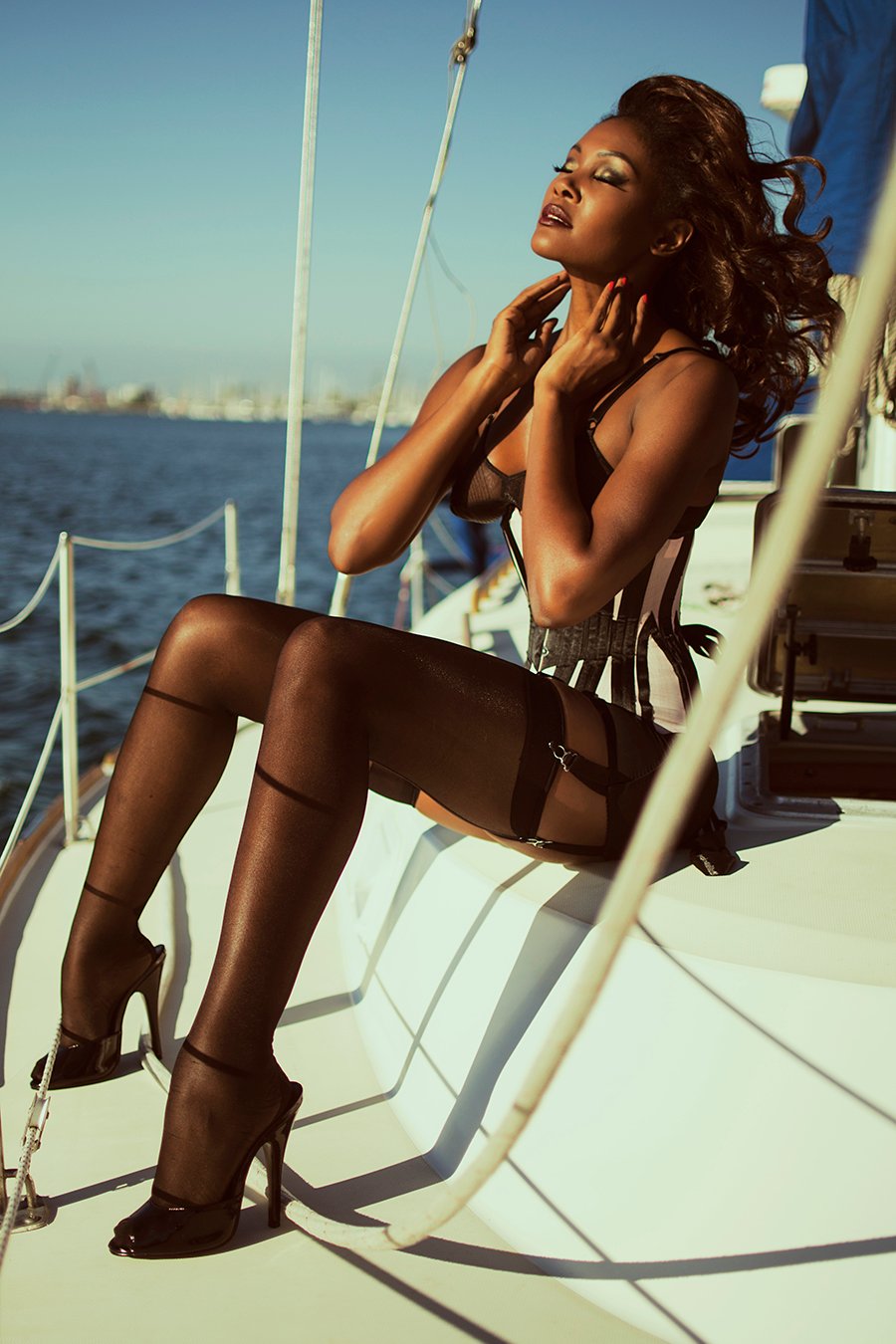 We shot in the cabin of the boat, then were lucky enough to take it out on the waters. Money is rarely a factor when defining what makes my job exceptional, but moments like this summarize it all in just one photo. The experience working with Angelique was a milestone in my career that I won't forget. Even going through these images for this Steemit post, I had my "….damn, we nailed it!", moment. Such  great feeling.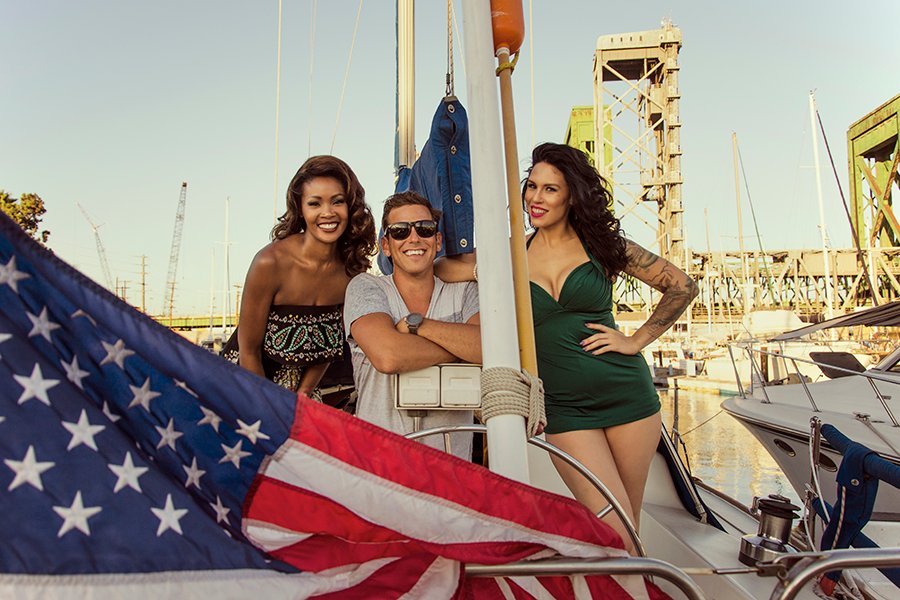 Thanks for reading. I post daily. For more photography, art, illustration and the stories behind the work, follow me here @kommienezuspadt!