Hey, Steemit. Long-ass-day. I'm home now, enjoying some family time after a tumultuous evening. @guthrie is eating up all the Mimi time he can get while @bonni Is in town. They all went to Mall Of America and I make a quick @caffetto run to play a couple of Magic: The Gathering games with @tarotbyfergus. From there, a drive to speak on behalf of an environmental non-profit before Minneapolis Pollution Control Agency board members. Very frustrating, and very stressful. 
As part of my usual evening wind down, nothing calms the nerves like digging through old photography and recounting the stories from some of my favorite shoots of the last five years. Far beyond the money and rewards that make Steemit such a big part of my life, it's having a platform to share both the work, and the experiences that go in to creating these photos and illustrations. The last five years of my life have been so busy, I struggle to remember much of it. These blog posts help me to do just that.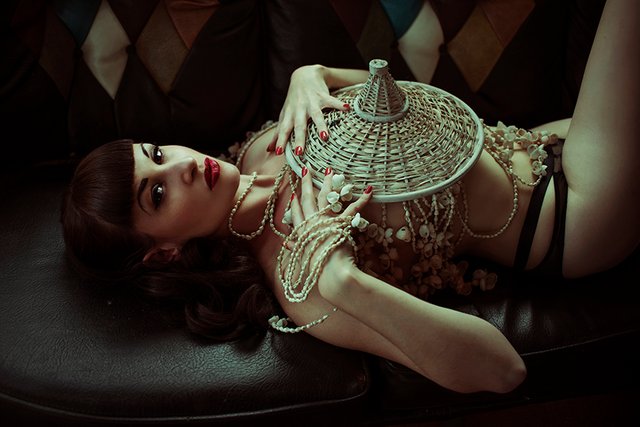 These photos are of a beautiful Irish model living in London named Lucy Fur. She contacted me shortly after the New Year in 2015, inquiring about booking a shoot during Viva Las Vegas. Like many models from Europe, The UK, Australia and beyond, Lucy makes the annual trip to Las Vegas to take part in this global celebration of pinup and vintage culture. I'd recently had a cancelation, and had one session still available. Lucy took it, and we were on for April of that year!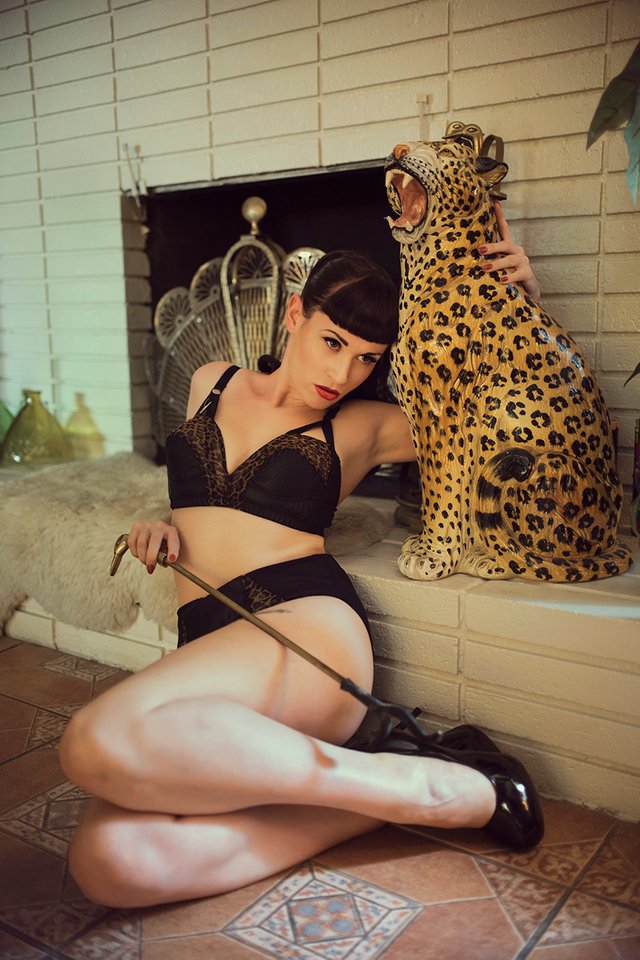 Lucy was an absolutely doll to work with, arriving to our location, a midcentury modern home in Paradise Palms, on time and shoot ready. She had a three looks, which we timed appropriately for the whole session. My friend Ralph's Speakeasy, the shoot location for that afternoon, is breathtaking. Gold accents, natural wood and eclectic decorations.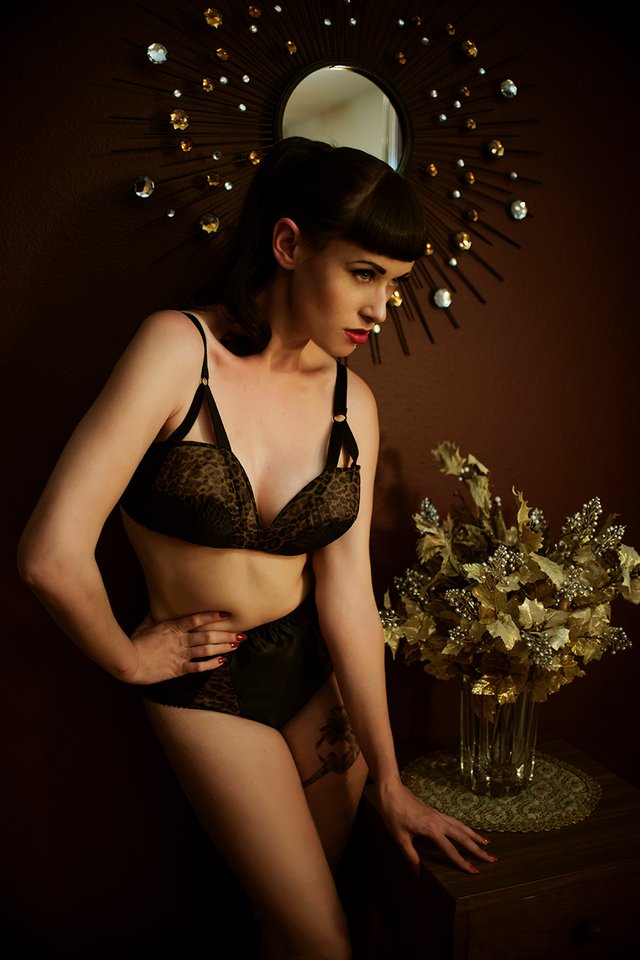 I moved Lucy from room to room, finding hidden spots that I'm sure most photographers would have missed. I have an acute sense for unique shots because I shoot with only available light. The light itself dictates where the photos will be made, often leading me to set the model up in unconventional areas and poses. She was a dream. She took wonderful direction and was a total professional.
More of Lucy Fur, including a few jaw dropping NSFW photos coming in "Dark Pinup's" Proclivities chapter, releasing soon with @wcpublishing. I'm also shooting with Lucy again this spring at Viva Las Vegas. 
Thanks for reading. For more photography, art, illustration and the stories behind the work, follow me here @kommienezuspadt!