Good morning, Steemit! I'm at @caffetto with @vermillionfox and resident MTG player @dartstrife. We're preparing for what will be the first of a series of an on going project involving us, @mada, @tarotbyfergus, @iamredbar and @mad.dawg. I don't want to give too much away but it will involve @dtube and paranormal investigation. If you want to get the early scoop and follow this project, we have a dedicated account called @axiomproject. You should follow that. There's going to be some interesting, scary stuff happening through the months of October and November.
For now, I wanted to share a few new photos. I've been mounting a defense against the avalanche of work I'm behind on. The last couple of weeks, @vermillionfox has been taking @guthrie home around 8:00p.m., leaving me the late night hours to catch up on work and discuss projects with @bryanpolitte and @ghostfish. It's been a big deal in helping manage my stress in falling so far behind. I've been able to finish a few clients I've owed for far too long. A few clients that I've shot in the last couple of months are getting their first edits back, and that also feels great.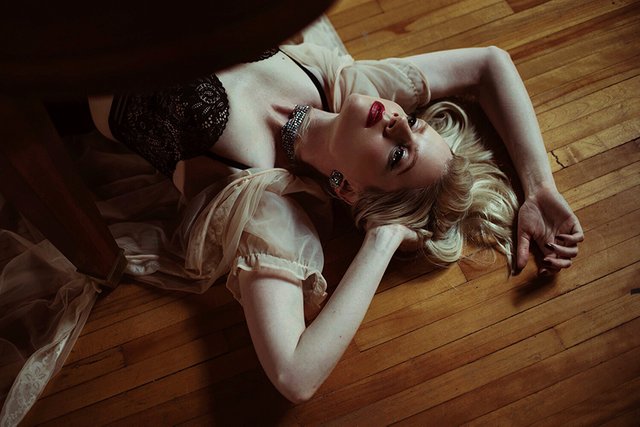 The photos I'll be sharing today are from a client in Minnesota that I photographed in mid July, just before I left with @vermillionfox and @guthrie for our month long, coast to coast photography tour/vacation. Her name is Kristy and she'd contacted me in June about setting up a shoot over the summer. I was really excited to have a shoot in Minnesota for a change. There's a toxic culture here of TF [trade for] shoots. Everyone needs to build a portfolio but it's gotten to a point that no one expects to pay for the creation of artwork. That's why I have to constantly go to LA and NYC.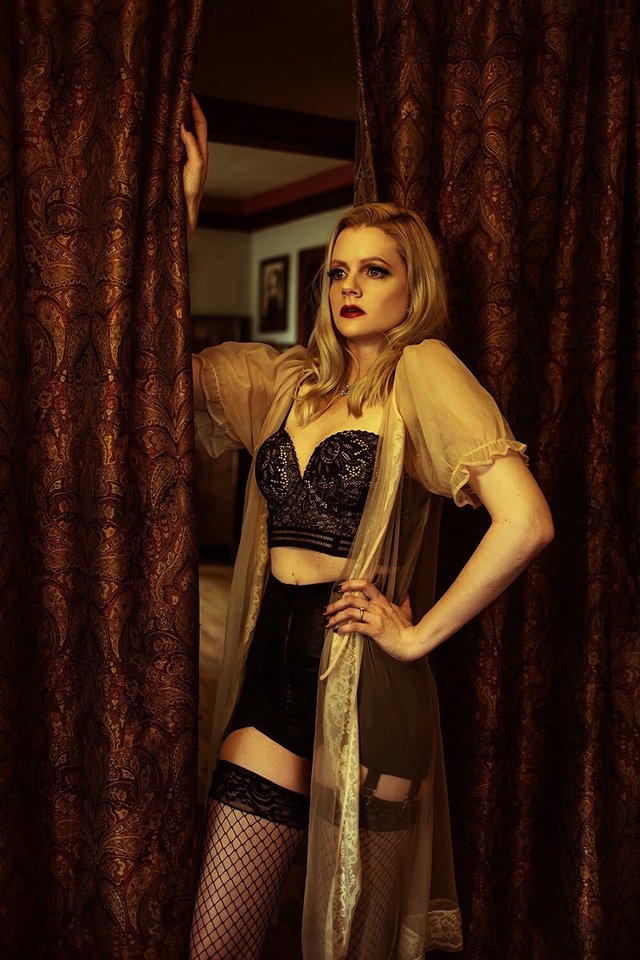 Kristy and her husband met me at @caffetto and we made our way to @mada's house. In a pinch, @mada's hooked me up with a beautiful old home in uptown. Furnished with all original decor, @mada's paintings and giant windows that let in perfectly diffused light. Kristy's first look was a dark dress that we shot between beautifully patterned curtains. @mada's house also has a front bay window and we set her up next to an old birdcage. I love interested surroundings to create a complex arrangement by the model.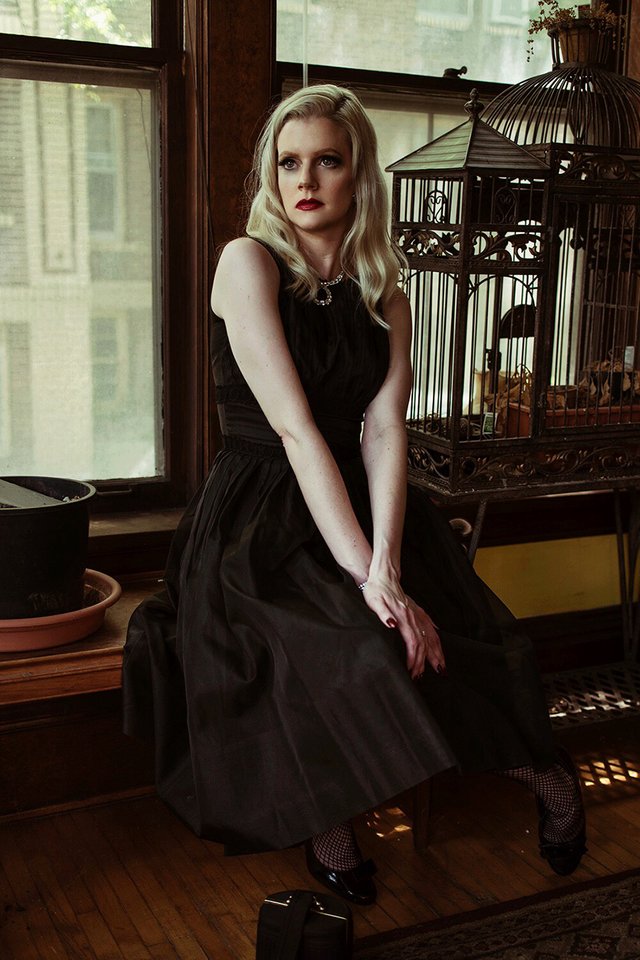 Finally, near the end of the shoot we took a series of photos of Kristy laying under the piano in the living room. The placement near the window allowed soft light to pour in against the hardwood floor. Sometimes, when I come up with these ideas, the model looks at my like I'm crazy. Ultimately, I just hate the "…stand against this brick wall" photos. I go to great lengths to avoid shots like that and sometimes, that means having the model lay under a piano. The shots came our great, though.
Thanks for reading. There will be more photos of Kristy coming in the next few weeks. I feel like I've hit a good stride lately and I'm more productive now than I've been in months. For more photography, art, illustration and the stories behind the work, follow me here @kommienezuspadt!