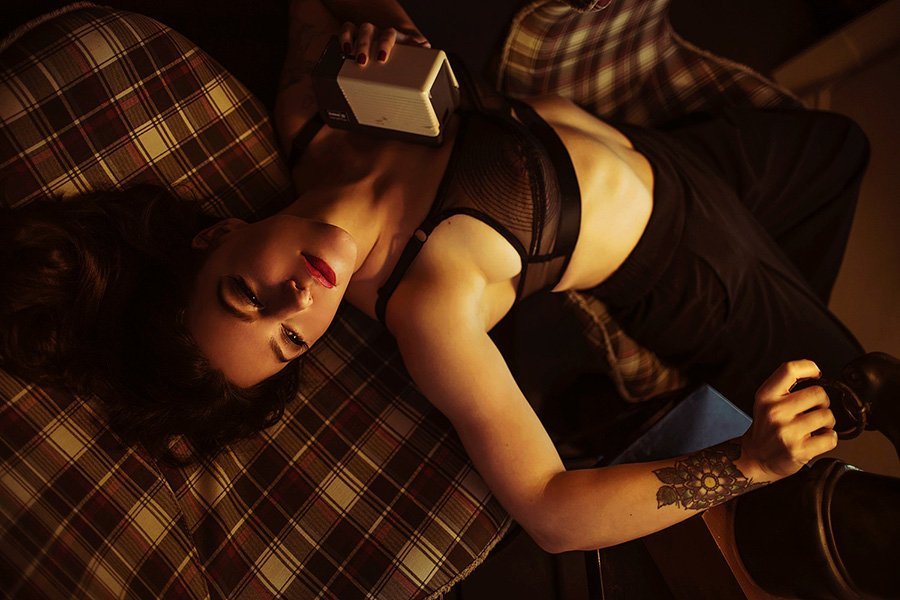 Good afternoon, morning or evening, depending where you are, fellow Steemians. I am fresh off of the most productive days I've had in a month. I have a demanding metric on what qualifies as a "perfect day" in my life. I have to edit photos, draw, play Magic with friends, spend time with @vermillionfox and @guthrie and exercise. That may sound like an achievable goal, but I'm usually only able to fit all of that in once every 60 to 90 days. Fortunately, yesterday was one of those days. The timing was perfect because like many of us, the bear market is clawing away at my will trying to break me every time I look at CoinMarketCap.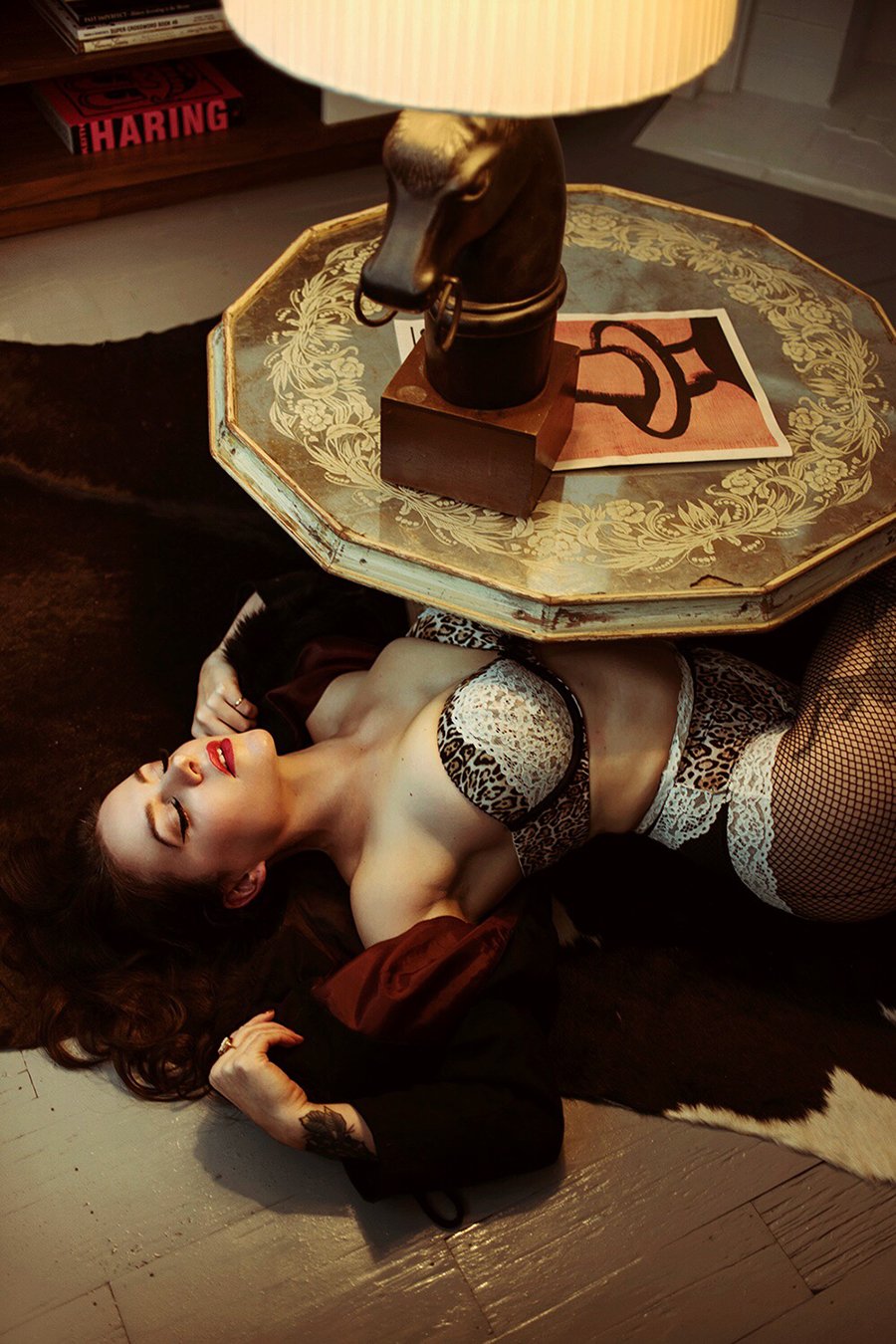 The photography I got around to editing yesterday was nontrivial. It was for a client I shot last year in Buffalo, NY on my way to Toronto, ON. Her name is Delilah. She was a darling, and perhaps one of the most patient women I've ever shot with. I keep a pretty accurate log of what I owe in my head. Sadly, many times, it does become a game of "…squeaky wheel gets the grease" and the most vocal clients tend to get their edits first. I hate catering to that, but harassing texts or emails stress me out and I feel less effective in the rest of my workload. Delilah was a dream client. She trusted me that I wouldn't forget her.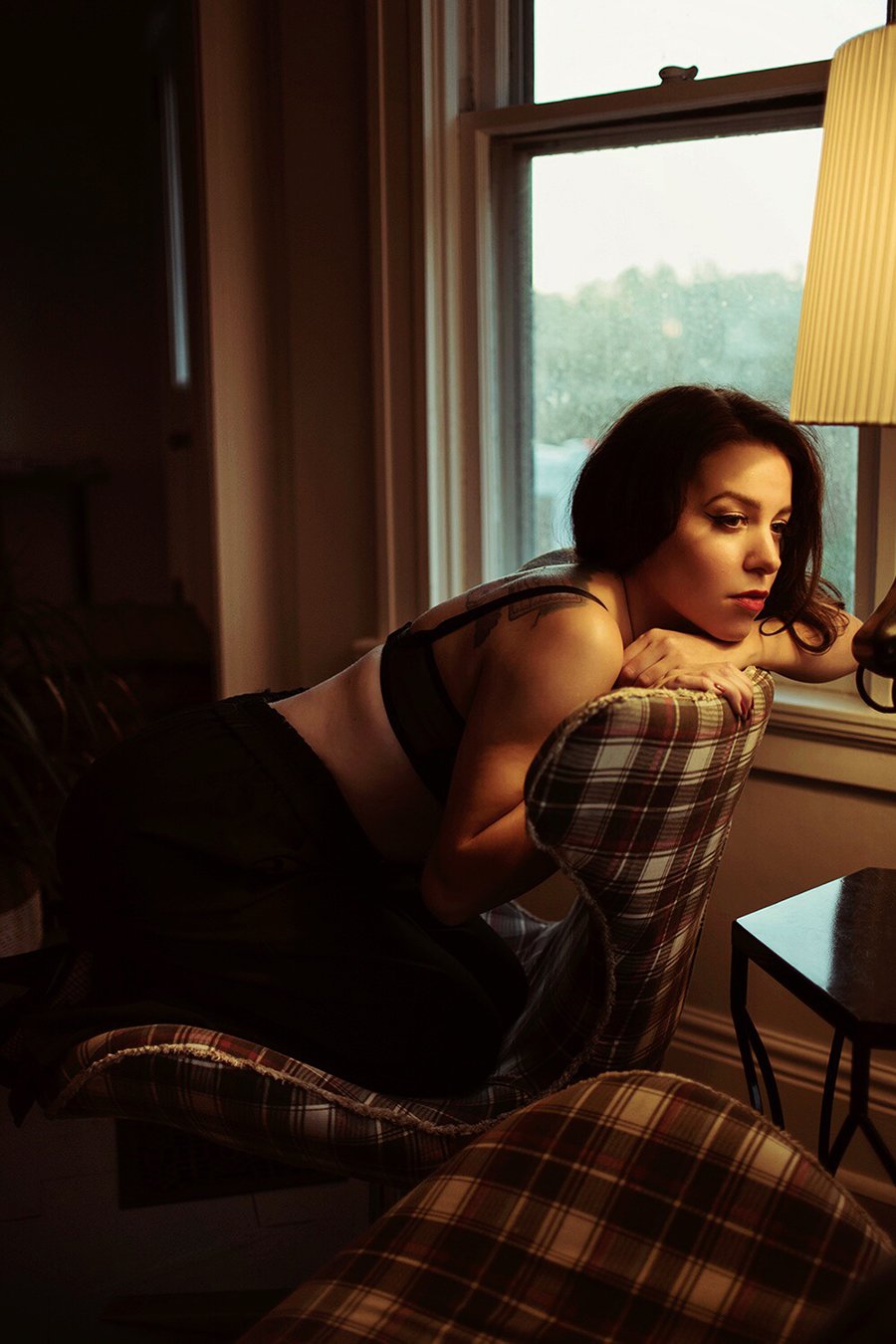 When I opened her folder on my HD, though, I realized she'd only received three images back since last fall. I fully accept the blame in this and it was totally unacceptable. I go on and on about the Dark Pinup book. It really did set me back at least six months, but there isn't really an excuse for only getting three images back within this amount of time. Once I realized that, I set everything aside and for the rest of the day, I wasn't going to stop editing until Delilah was completely finished.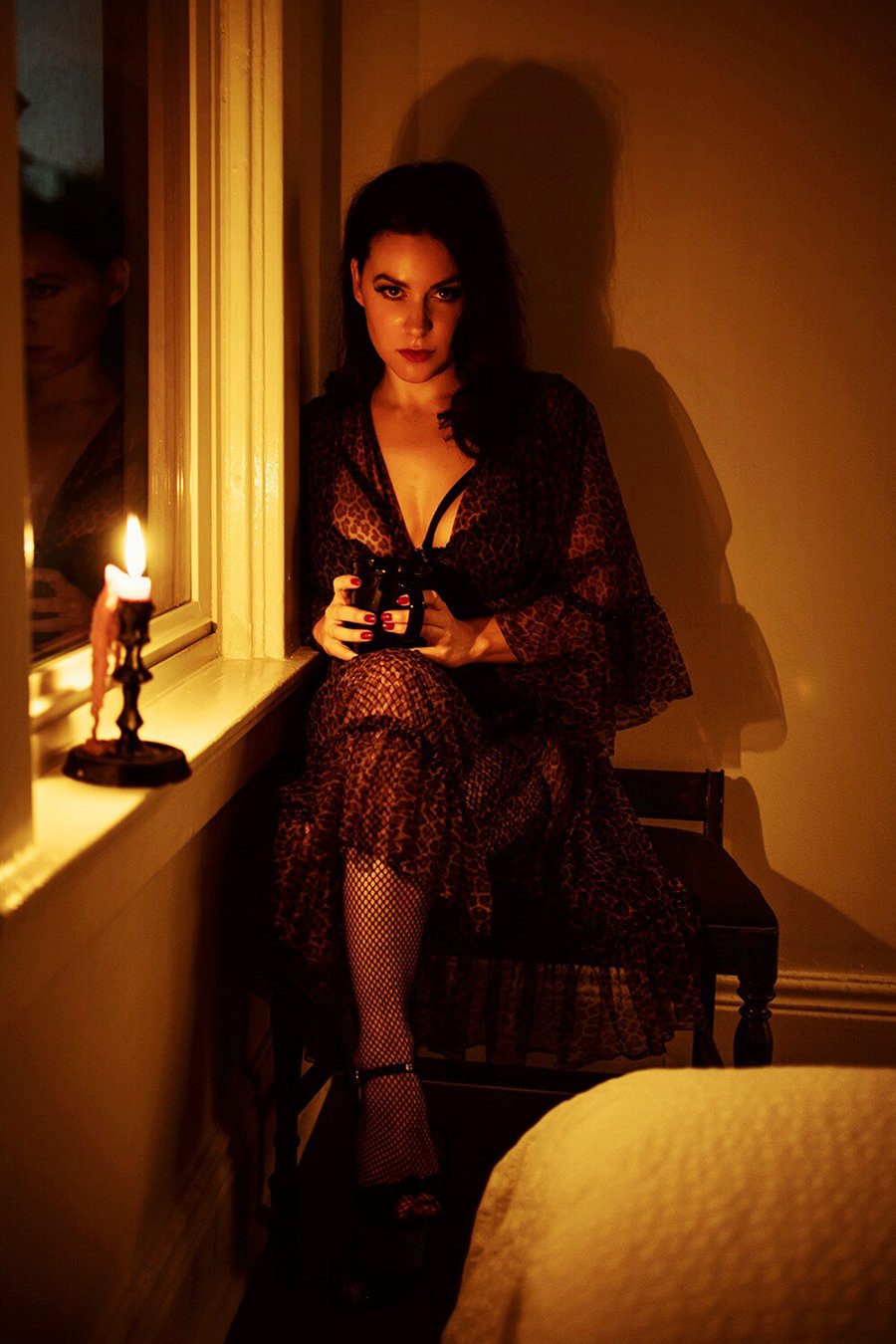 Keep in mind, one edit takes me close to two hours […sometimes over]. I owed her an additional seven, but sitting at @caffetto the entire morning, afternoon and early evening, I was able to get them done. Having a chance to reflect on that shoot was it's own reward. Delilah was such a wonderful model. She knew her body, she knew her poses and had a piercing gaze that she was able to turn on during the shoot. Before the sun went down, we made use of the natural light coming through the windows.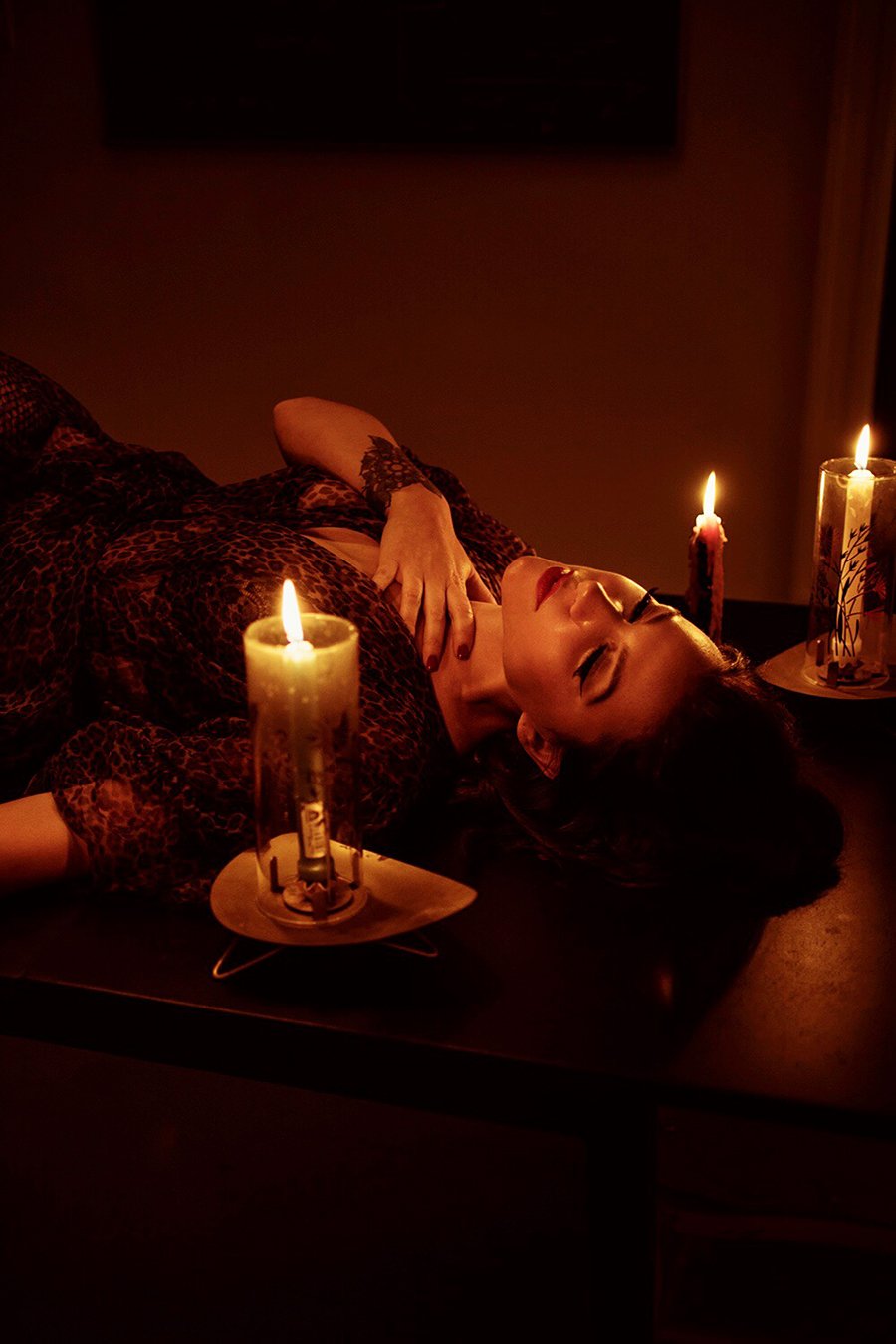 Near the end of the shoot, once the sun had already began to fall, we were able to set up seductive, moody photos by candlelight near the windows. There were some of my favorite of the entire session. Delilah just had a look that complimented the somewhat sinister esthetic. From there, we went to the kitchen table, and in almost complete darkness, laid her there surrounding by candles. The light just bounced off her face. I'd forgotten how beautiful those images really were.
Thanks for reading. I feel so relieved to get these pictures back to Delilah, and the last few weeks, I've been doing a decent job of closing out owed work to clients that've been delayed because of Dark Pinup. I'll have more work this week for sure. Thanks for reading. For more photography, art, illustration and the stories behind the work, follow me here @kommienezuspadt!