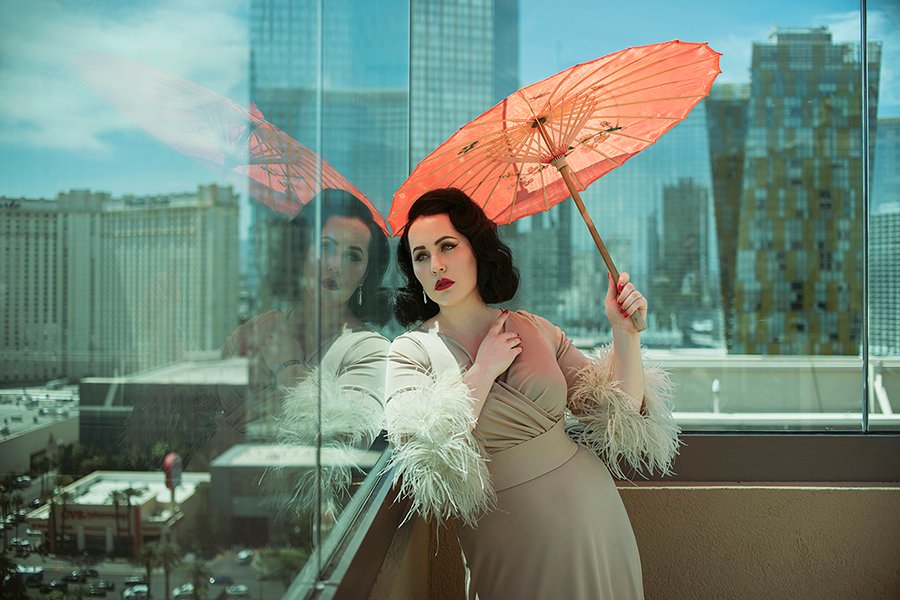 Good evening, Steemit! I'm settling in for the night. I've been all over Minneapolis today and the errand fatigue is setting in. I did have a nice afternoon coffee date with @moony at @caffetto. A meeting with a marketing company and educated them on Steemit as a tool, and technology. I spent some money on new Magic: The Gathering cards, played […and beat, that's right. I know you're reading this…] @tarotbyfergus in a best out of three Commander round. Not a bad day, but a busy one. In bed now for some Steemit therapy.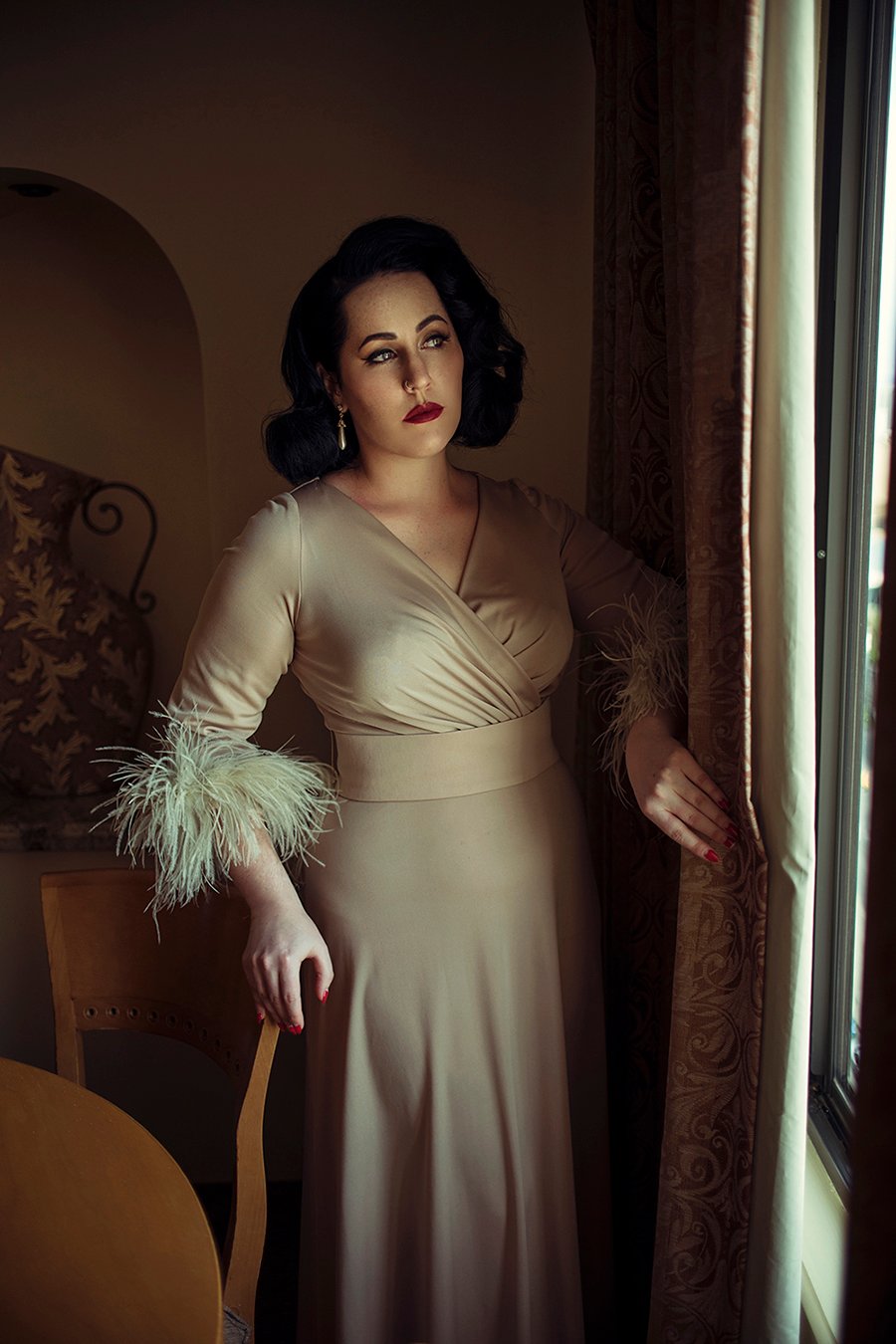 Tonight's photography comes from Viva Las Vegas this past Spring. This client came to be through our mutual friend, Miss Victory Violet. Also a New Zealand native, Charlotte was coming to the US for the legendary Rockabilly Weekend and hired me for a private session in the throes of a crazy trip.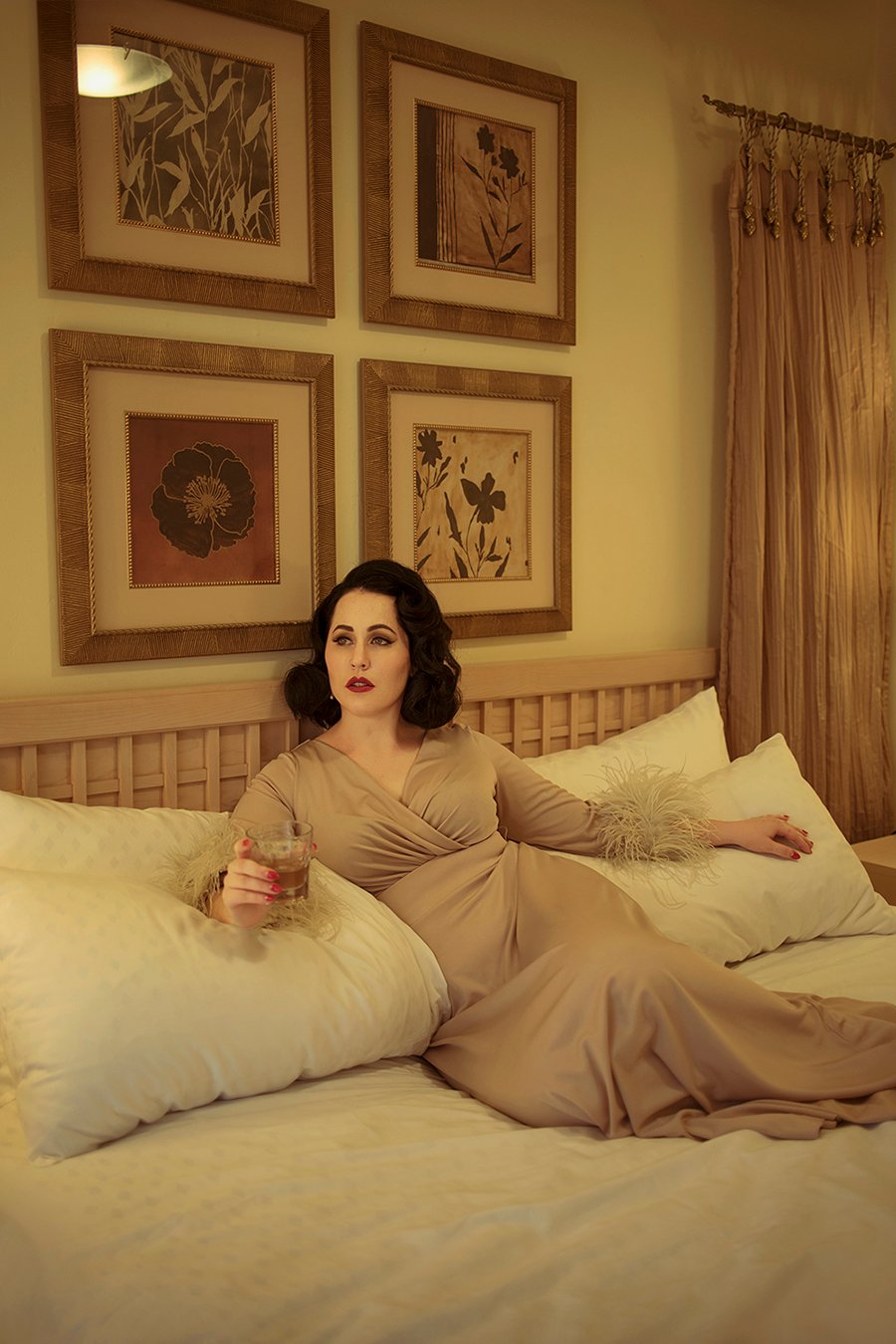 Also, similarly to my kiwi friend, Miss Victory Violet, Charlotte came ready to shoot, hair, make-up ready, with a jaw dropping array of vintage wardrobe. We began shooting at a fancy condo located directly on the Las Vegas strip. I was able to use soft, diffused window light in the dining area, then we made our way to the bedroom which was adorned in gold, from the walls to the bed spread. So unapologetically Vegas, and made for beautiful editorial images. Her hair, make-up and wardrobe fit the era perfectly.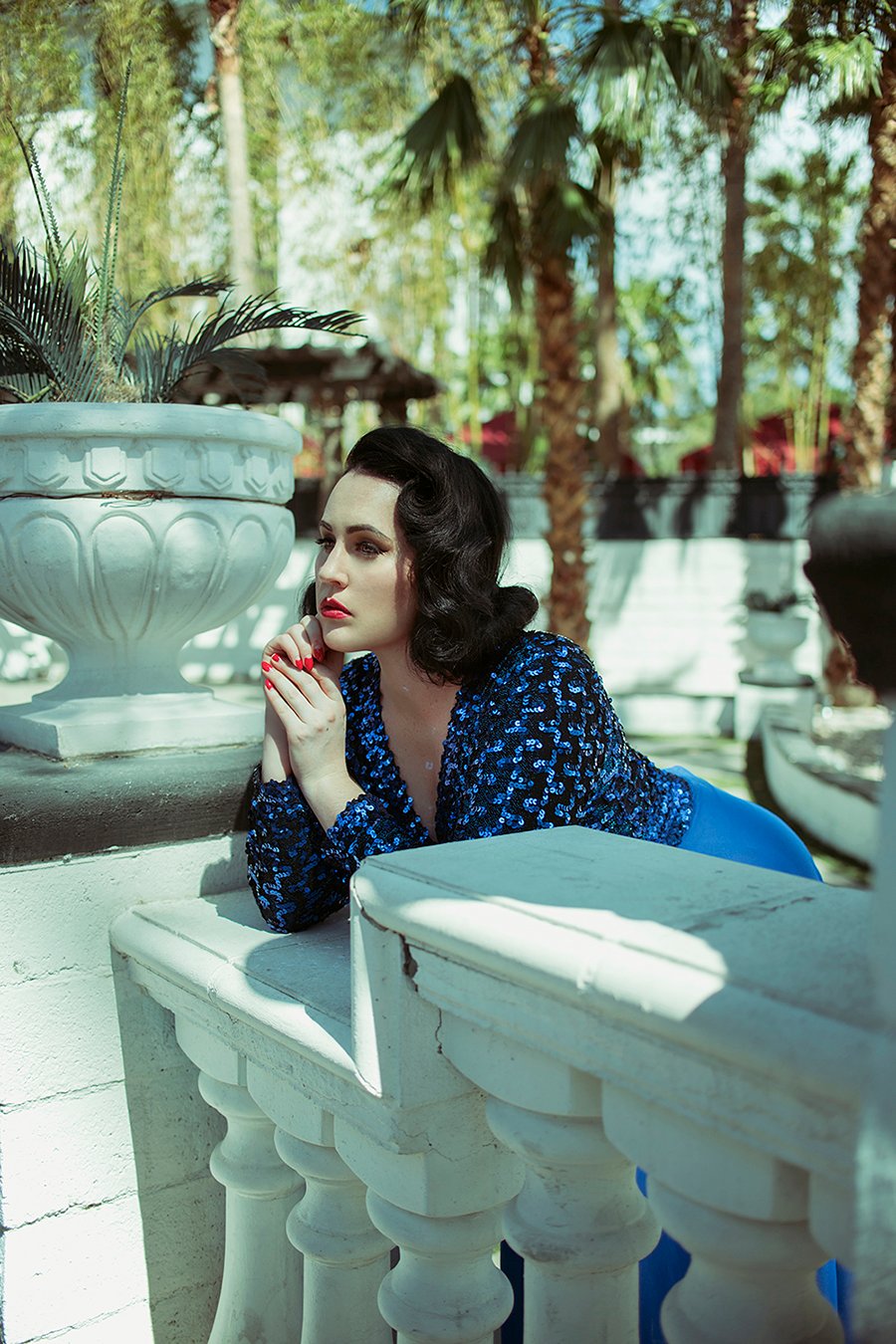 Afterwards, we drove to The Artisan Hotel, my favorite place to stay […and shoot] in Vegas. Charlotte changed in to another awe inspiring custom gown, entirely made of blue accents. We walked around the Artisan grounds making pictures, then it occurred to me, I had to shoot her against the gold Mastiff dogs at the hotel entrance. The color compliments were harmonious, and Charlotte's fair skin offset and balanced the saturated colors.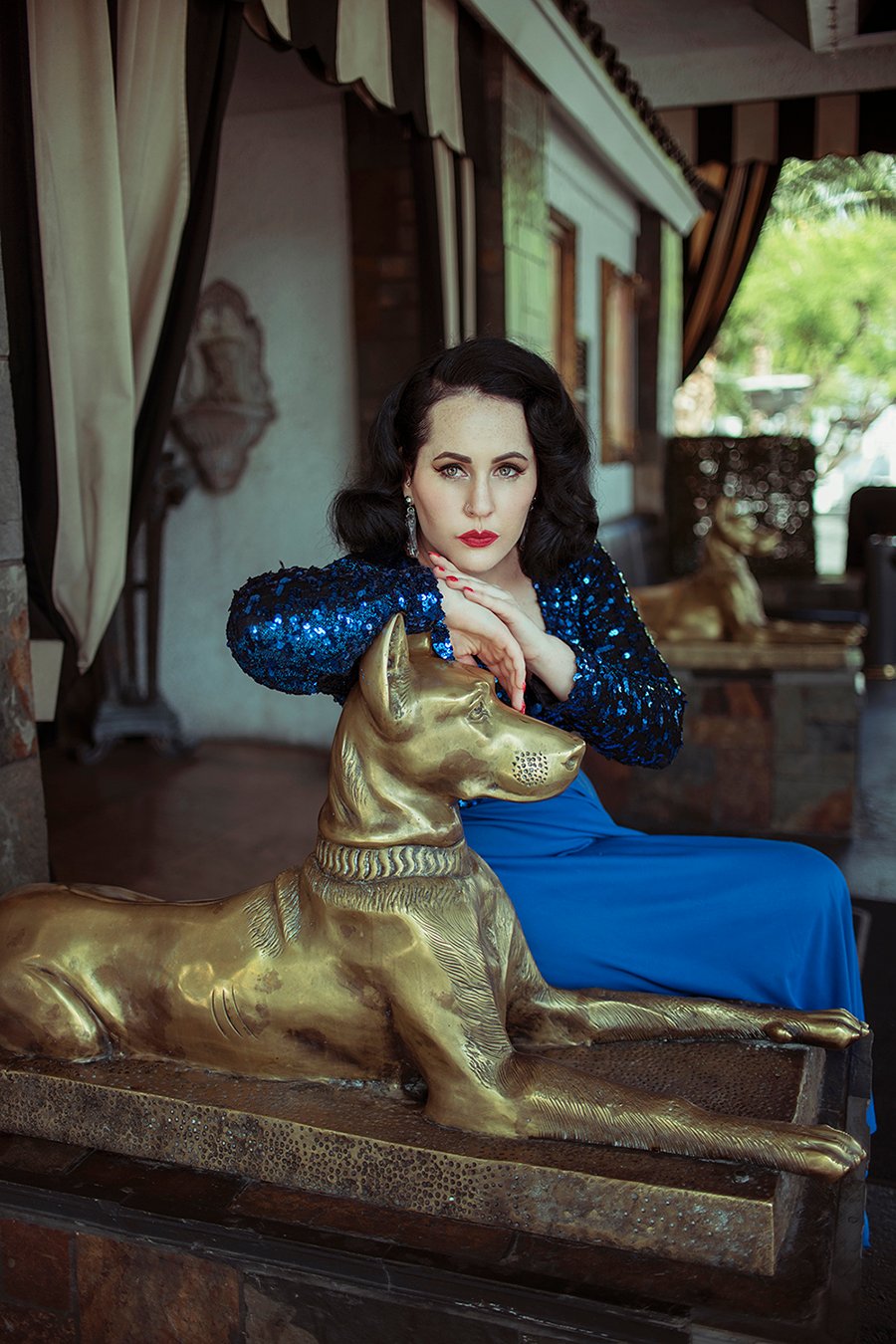 I love having the opportunity to share photos from Viva, and tell the stories. Honestly., that week and a half is so fast and chaotic, it feels like blur. Steemit gives me the chance to slow down and relive each shoot, and this was one of my favorites from the spring. Thanks for reading. I post daily. For more photography, art, illustration and the stories behind the work, follow me here @kommienezuspadt!