How are you all tonight, Steemit? I'm home after a fulfilling day with friends. @guthrie spent some time with his brothers' for a sleepover, which meant me, @mtbmondo, @vermillionfox and @bryanpolitte were able to sit together, drink coffee and draw at @caffetto. Around 4:00p.m. I left for a shoot in Stillwater, MN, but returned early enough to get in a few games of Magic with @tarotbyfergus and @vermillionfox. Home now. Decompressing as much as possible.
I wanted to share with you all tonight, a behind the scenes look at the shoot I finished this evening. Months ago, I received a message on Facebook from a woman looking to start her own bourbon company. I don't drink myself, but even I know that's an ambitious path for a new business owner. I have, however, heard that small breweries and distilleries have gained popularity over the last five or so years, especially in cities like Minneapolis.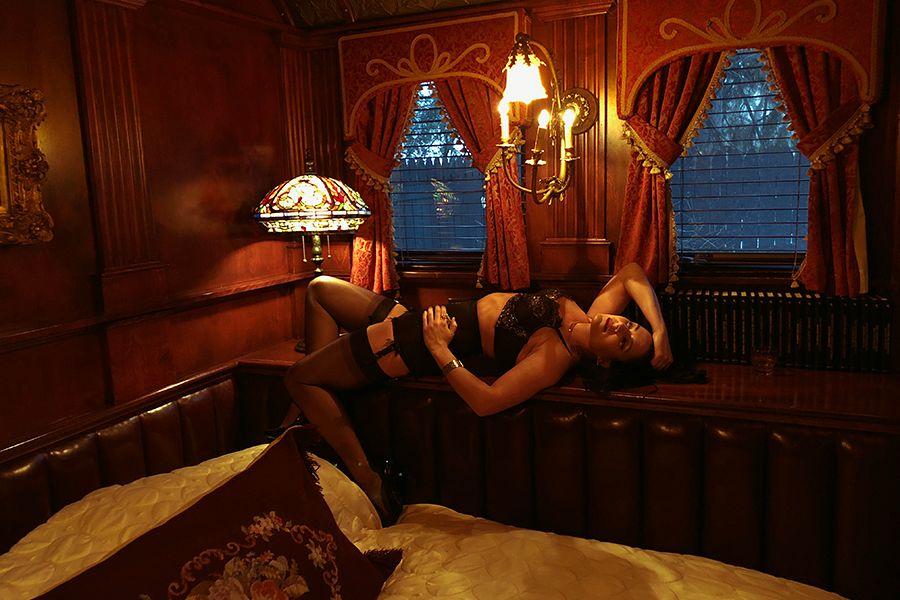 We met at @caffetto in December to discuss her vision, company and the project she was looking to hire me for. Fortunately, Andrea, also known as Bourbon Bettie, was marketing fo a younger, more serious crowd with the reemergence of bourbon as a favorite drink. As an avid pinup up and vintage enthusiast, she'd discovered my work through look books and publications I'd done in LA. I left feeling confident that my esthetic and her brand were a great fit for one another and we set a date to shoot, which was tonight.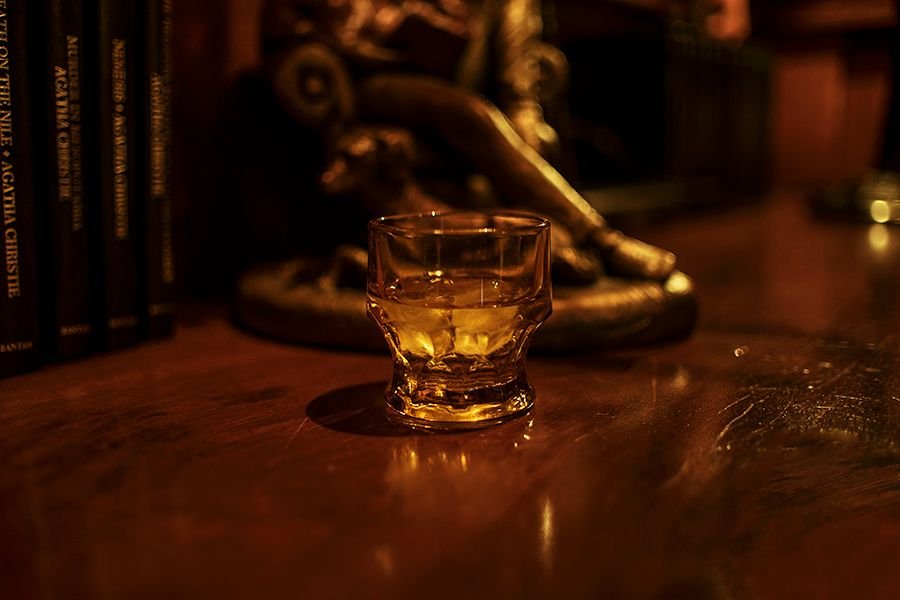 I met her tonight at one of the most breathtaking hotels I've ever seen in my near 20 year career. The Rivertown Inn in Stillwater. I actually shot there in 2011 in one of the many rooms named after famous American writers. One room, however, The Agatha Christie room in the Carriage House at $430/night was out of my budget for almost any project. I remember adding it to my bucket list, and tonight, I was able to check that off.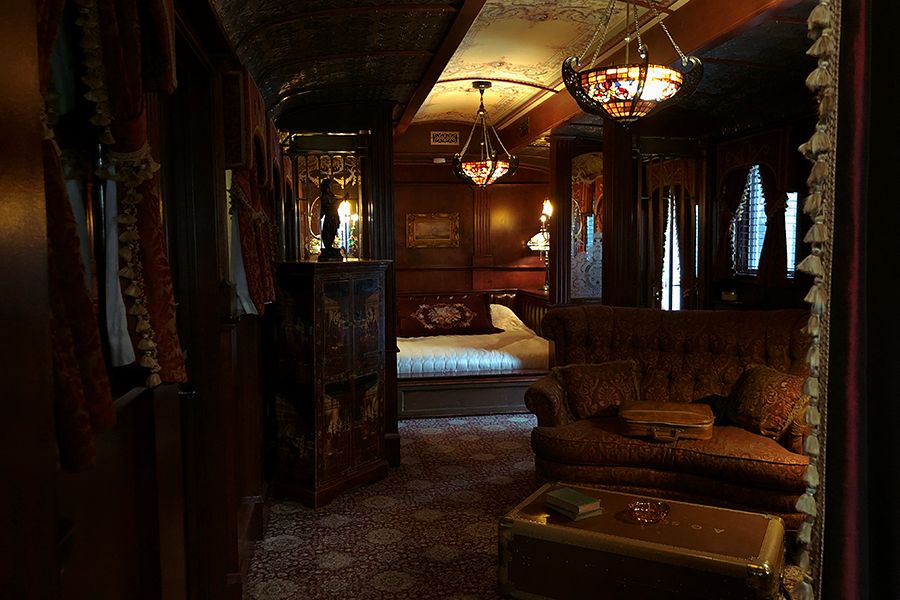 Shooting this space has set and raised an even higher bar for the already ridiculous accommodations I've had the good fortune to photograph over my career. The lighting, esthetic and decor are entirely tailored to my style of photography […or maybe vice-versa]. I was in blissful heaven, and the images I'm sharing here tonight are just taken with my iPhone X. I can't wait to share with you the finished edits in the next Bourbon Bettie Steemit blog.
Thanks for reading. I post daily. For more photography, art, illustration and the stories behind the work, follow me here @kommienezuspadt!