This is How Heaven is Hidden in The Bireun, Aceh
Hi steemers how is your activity today? hopefully all given fluency and blessings and may we all be given health and long life.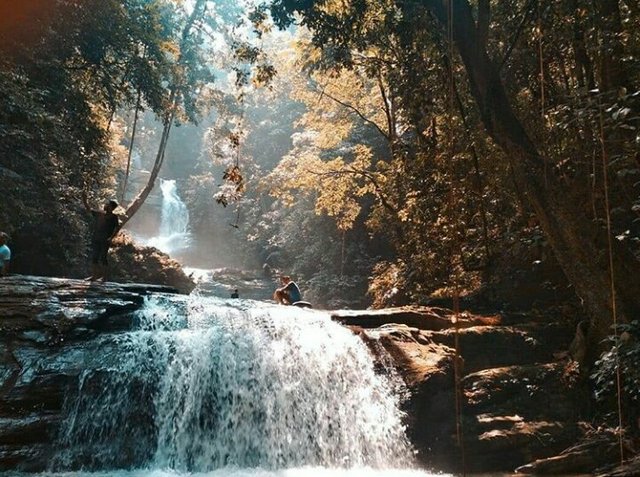 In the district of Simpang Mamplam, Bireun district, Aceh there is one waterfall that will fascinate traveler. Not just one, but 3 levels at a time. Bukit Permai Village is the last village in Ie Rhop Village, Bireun.
This village keeps the beauty of a waterfall that is still very natural. But to get to the waterfall is a special vehicle, and extra energy to get there. Travelers also have to trekking down the hill about 40 minutes drive up to the river. Arriving at the tired river was paid by the cool water and shady trees around the river. Not only there, to get to the waterfall level 3 traveler has to ride the river for 1 hour to arrive at the waterfall.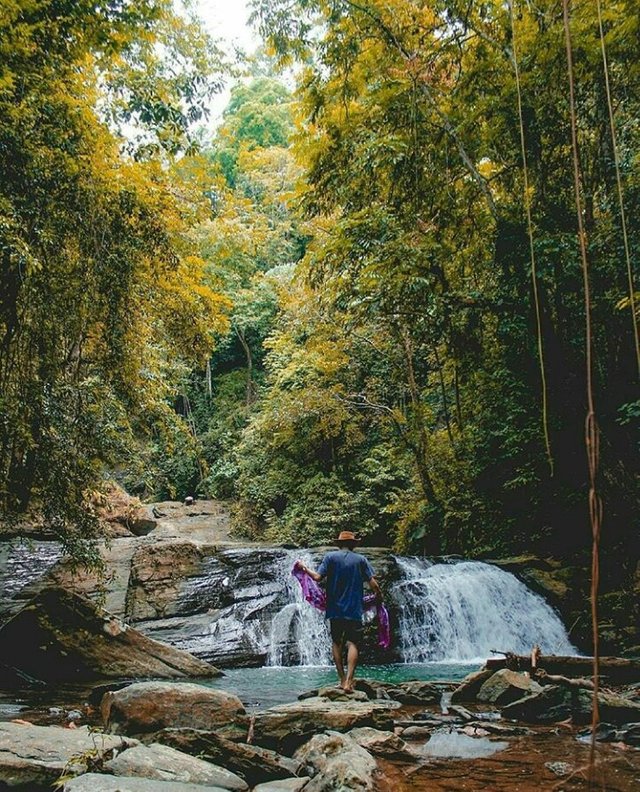 Throughout the journey through the jungle, the traveler will be treated to a variety of beautiful scenery and green trees that are still beautiful and pamper the eyes. So also with a cliff that eroded water like a painting.
Arriving at the site all tired will be paid with the atmosphere is so cool and the rumbling waterfall is terraced, must be tried.
Let's guard the Indonesian forest
Let's visit Indonesia
Let's visit Aceh
Follow and visit my blog @kolasyumar
Thank you for reading this post.