Dolycoris baccarum, the sloe bug, is a species of shield bug
In Sweden, it is called hairy stink bug, not the world's most charming name.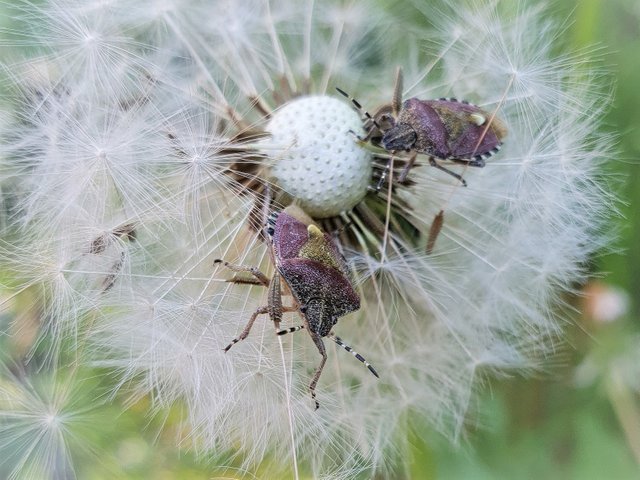 I found one of them on a dandelion, my first guess was that it laid eggs and now watched them because it was very focused on the overwhelming dandelions and stink bugs guarding their eggs and kids.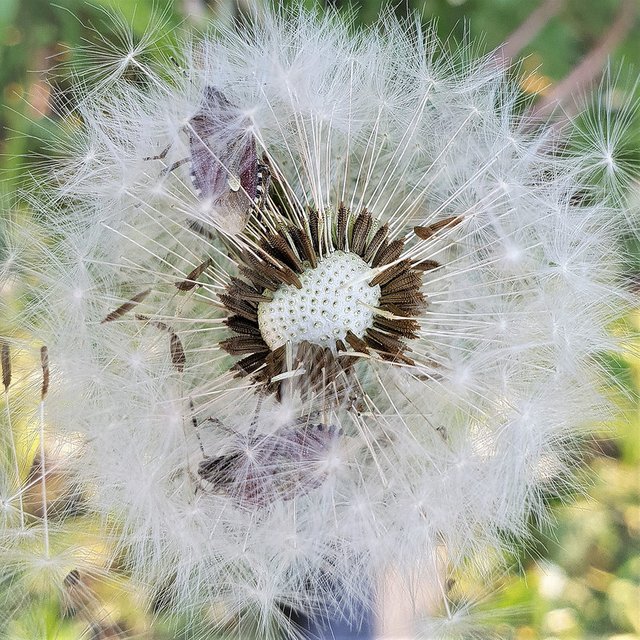 After a moment's observation, I saw that there was not one but several stink bugs on the ball. After googling, I realized that it was not an egg, but it was dandelion seeds that attracted.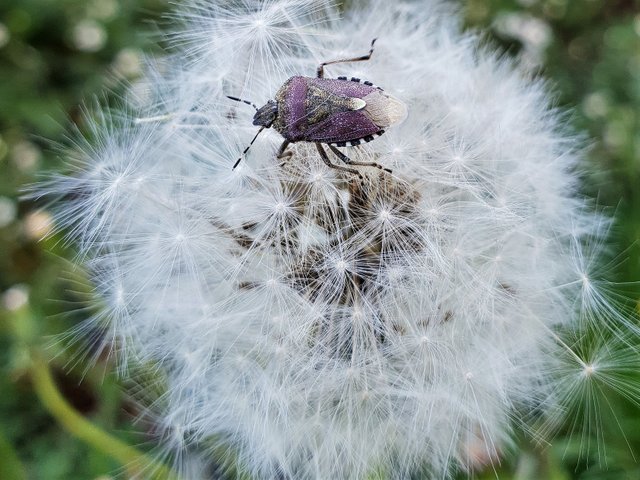 Stink bugs eat seeds, among other things, and they had a feast on the blooming dandelions.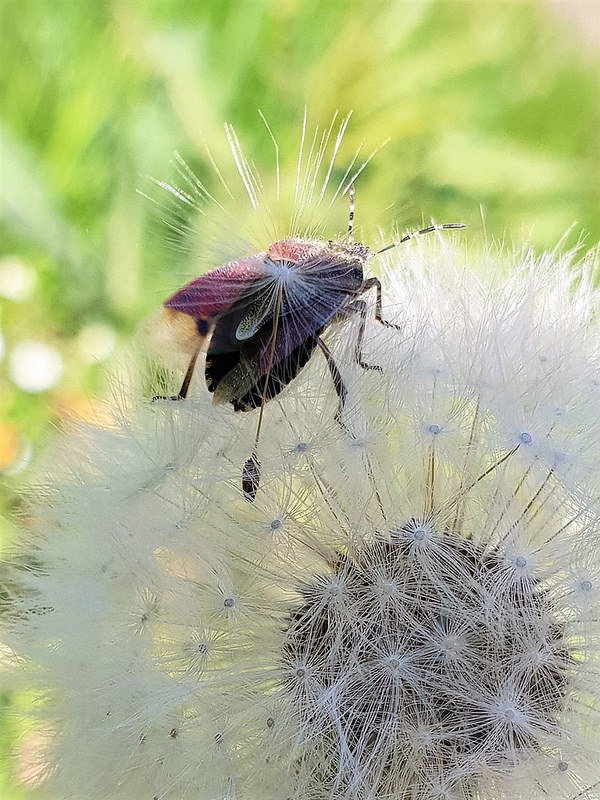 Camera: Samsung Galaxy S9