Dandelion vs bee
On my last walk, I found this bee that was delighted to have all the new dandelions to feast on.   
Incoming!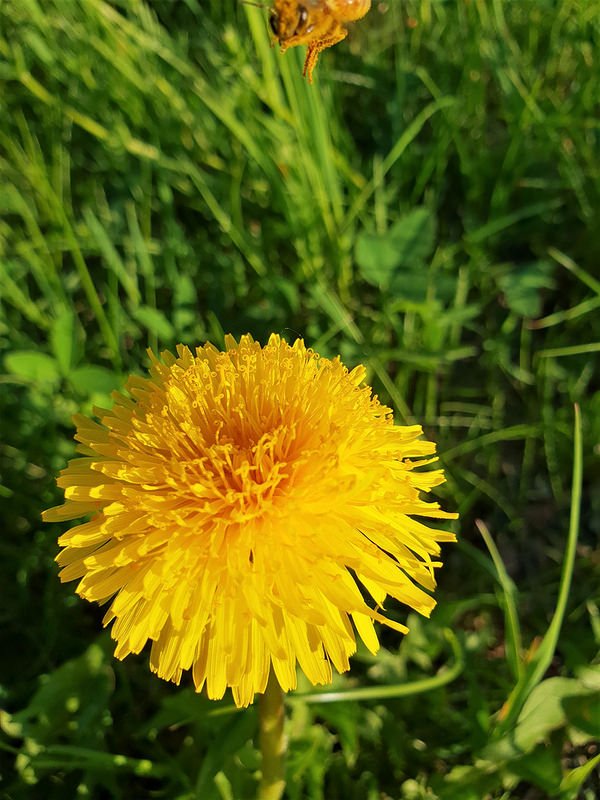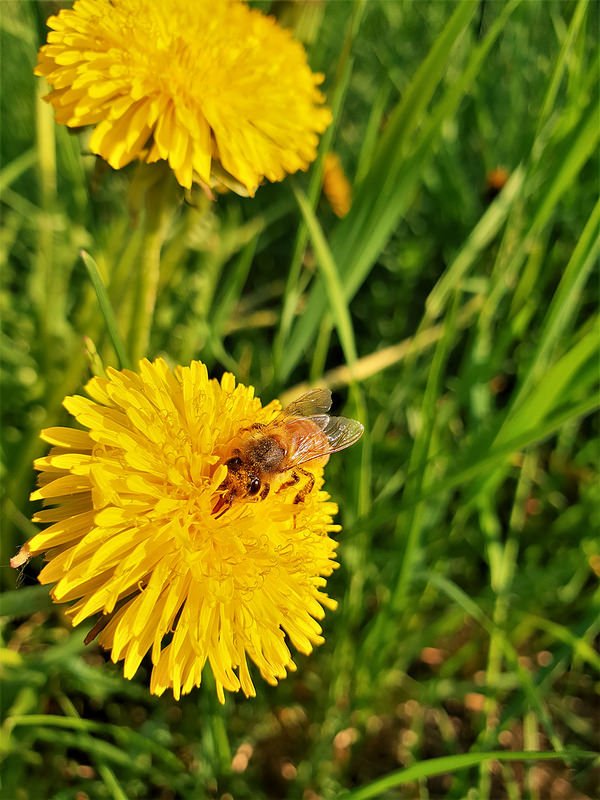 And on to the next.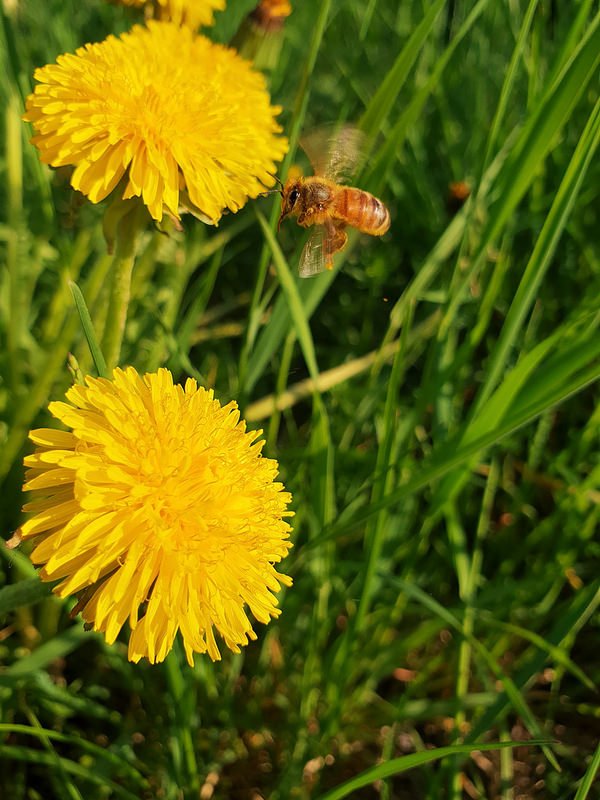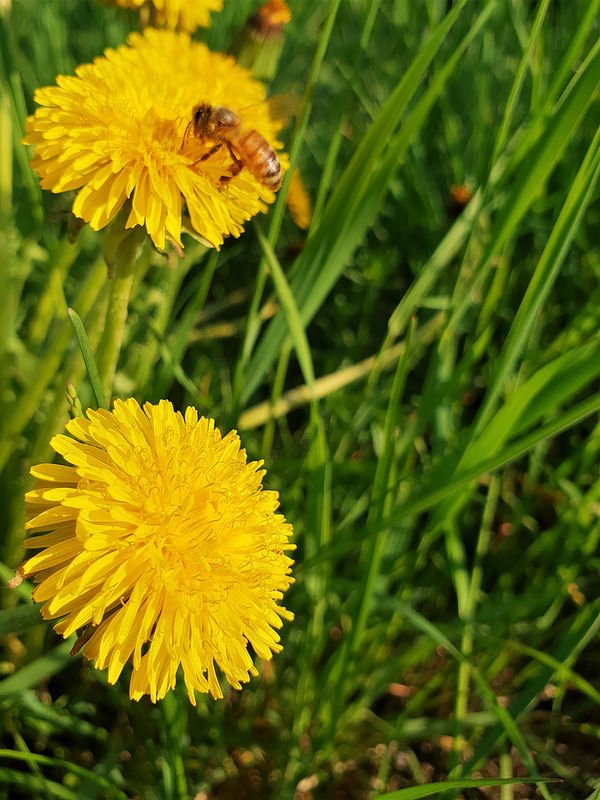 One dandelion was completely covered with ticks, incredibly disgusting.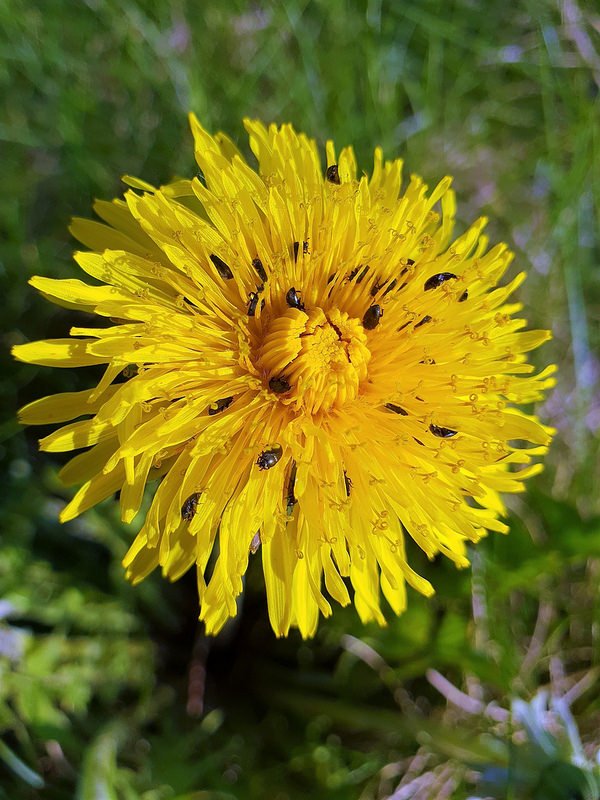 Right now we have high temperatures and I'm loving it.  Hopefully, it will continue this whole summer.  
Camera: Samsung Galaxy S9