📷 Not Man-made Sphinx
Looks like egyptian sphinx, right? But it was created by nature, not by human hands. Time and wind worked to turn just a stone almost into a sculpture.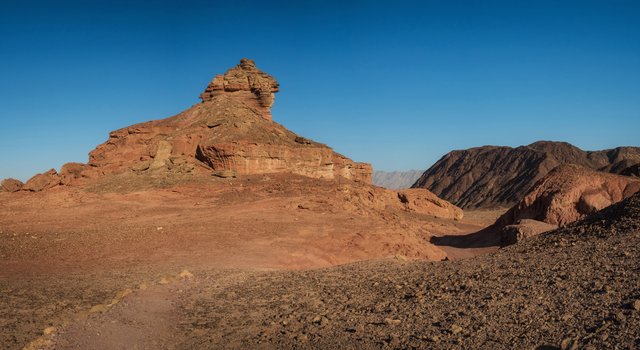 By the way, this is a non-classical view of the object in the Timna Valley (Israel). In maps, this hill is usually called Spiral Hill and the photographs that illustrate it usually have a completely different look. Something like the one on the photo below. Here you can see the spiral structure encircling it.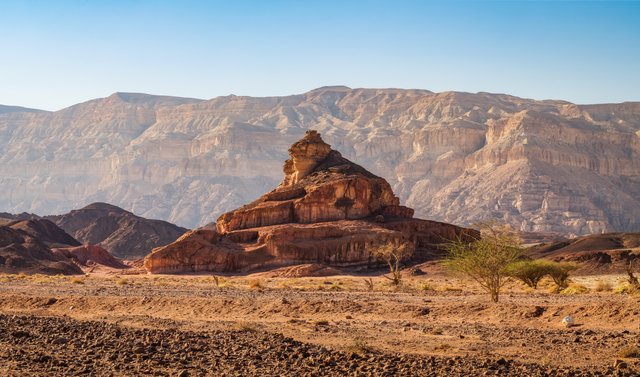 Good view, I agree. And from a geological point of view perfectly illustrates the processes of erosion. But it seems to me that another side view is much more interesting)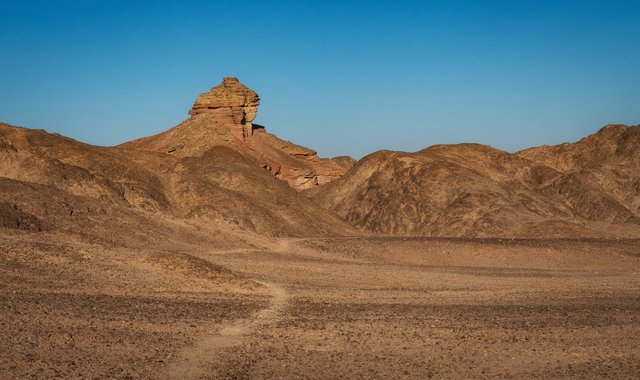 November 2019, Israel.
---
OLYMPUS OM-D E-M5 Mark II
---
P.S. You can click on the photo to view it in a larger size
---