📷 Mountains are not Always Solid
Often, when I look at the mountains and rocks that rise above me, I think that they are eternal, strong and solid. But no, the mountains eventually crumble into sand, into dust, crawling down unexpectedly and suddenly in bulk, showering with stones what is under them.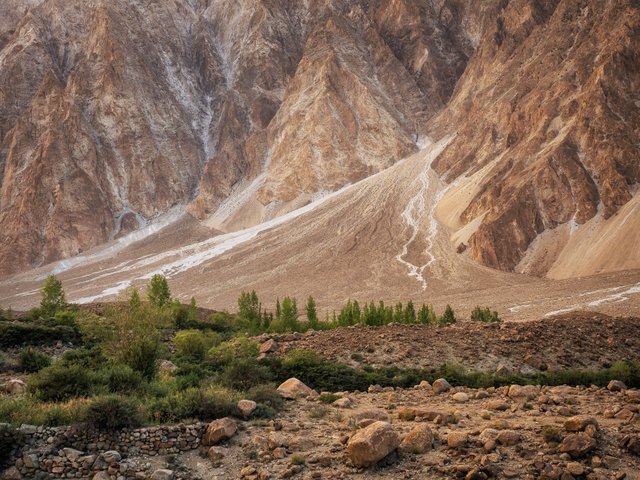 July 2018, Pakistan.
---
OLYMPUS OM-D E-M5 Mark II
Exposure time: 1/3 sec
Aperture: F 8
Sensitivity: ISO 100
Focal length: 23 mm
35 mm equivalent: 46 mm
---
P.S. You can click on the photo to view it in a larger size
---