📷 Climb up the rocks!
Climb up like that Nubian ibex (Capra nubiana)! I don't understand how they climb up the almost steep slope of the gorge. It remains only to watch with delight.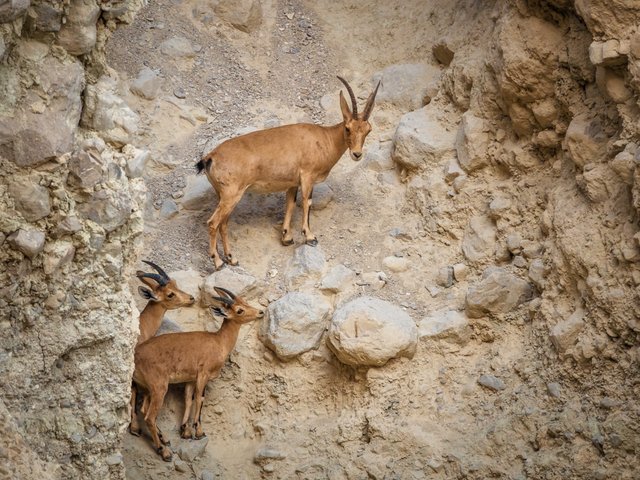 This is female and her children, agile and graceful. Alas, this time it was not possible to see the males - but they are almost twice as large as the females and have really huge curved horns. May be, next time?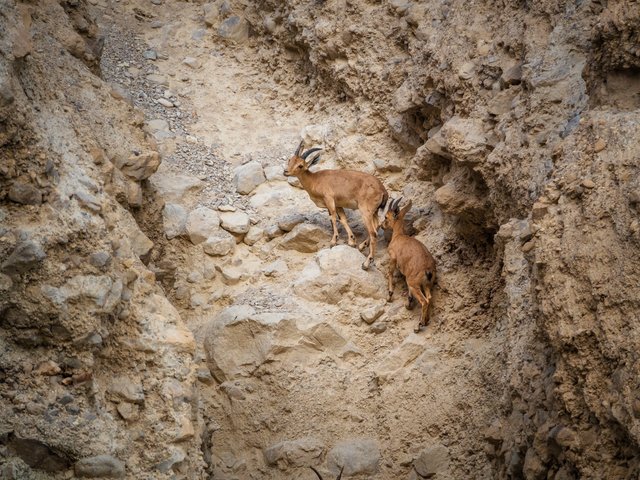 November 2019, Israel.
---
OLYMPUS OM-D E-M5 Mark II
---
P.S. You can click on the photo to view it in a larger size