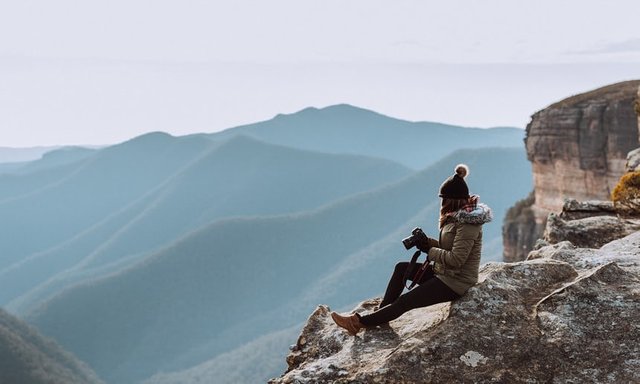 Why do we take photos? For most people it's simply about capturing a moment in time: the crash of a wave onto rocks, the laughter of friends or the menace of an approaching storm. For others, the compulsion comes from something deeper, a feeling elicited by a place, person or thing that commands their attention no matter how mundane the subject might first appear (here's looking at you, cupcakes of Instagram). Either way, the vast majority of the photos we take are spontaneous - prompted unexpectedly and concluded within a matter of seconds. No longer constrained by the limits of physical film and with high-quality cameras built right into our phones, our ability to shoot fast and shoot often meant that in 2017 we took over one hundred billion more photos than we did just one year prior (approximately 1.2 trillion in total).
Not the photographers, though.
Of those 1.2 trillion snaps, it's highly likely the fewest came from the people who do it professionally and the reason isn't equipment or experience. It's intent. Having the ability to take a photo is vastly different from deliberately setting out to do so, and those who do the latter find it not only changes the way both see and navigate the world around then, but also dramatically deepens their overall sense of personal fulfilment, enriches their lives and contributes to elevated levels of curiosity.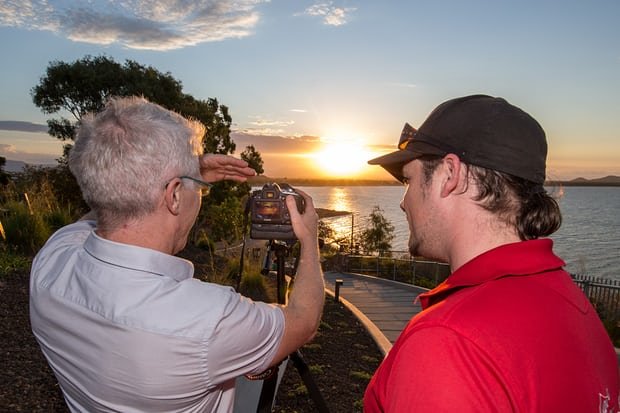 "For me it was all about slowing down", explains Sydney-based photographer Jenn Cooper. "I've taken some amazing photos with my phone and I'm so grateful the option exists, but when I walk out of my house with a camera in my hands - everything changes. It's as if I'm seeing my street for the very first time!" According to Cooper, photography teaches us how to see. Not just to look, or to notice - but to truly see. Whether you're a professional or a mere hobbyist, she believes the greatest aspect of 'photography with intent' is the way it makes you so much more curious and aware of your surroundings. Best of all, she says, everyone can learn the trick.
To give an example, turn your attention right now to the laptop, phone or monitor in front of you and actually look at it. Examine the bevelled edges, the tiny shadows within the grooves, the choice of colours and materials. Run your finger across it. Take in every...tiny...detail. Chances are you'll notice something you never had before, even though it's something you've looked at for hours every single day. Now widen your focus. Look at the room or space around you, the people passing through it and the way the light falls on everything. Finally, ask yourself 'how would I best capture this moment?' or, more importantly, ask yourself why? "That's what we mean by photography with intent", says Cooper. "What can you see through your camera that nobody else can, and what are you trying to say by capturing it? Because if you don't know the answer to that then it's highly likely nobody else will see it either".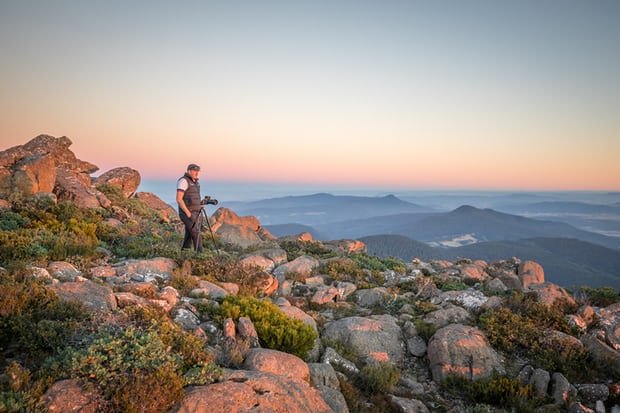 Cooper's suggestion is to start outside with something small, be it a friend, a flower or some food, and to take three photos of it throughout the day: one at sunrise, one at midday and another during the so-called 'magic hour' between sunset and sundown, taking particular note of the way the subject changes with the light. More than any other factor, that's where cameras still hold most of the cards over their smartphone equivalents. Boasting significantly greater control over the aperture (which, like the iris in your eye, can either be wide open or drawn narrow), you're able on cameras to manipulate both the depth of field and the amount of light you let into the photo.
It's a slow, meticulous and experimental process that some photographers refer to as 'eyes-open meditation' because of the effect it has on your state of mind. As you scout for unexpected angles, explore new locations and play with light in ways you'd never even imagined, you begin to foster a mindfulness borne of deep concentration that, over time, enhances your ability to remain 'in a moment' rather than thinking to the past or about what lies ahead. Staring down that lens and with your world framed by darkness, there are suddenly no more distractions: no notifications, texts or pop-ups, just your subject and your intent. You're no longer just capturing a moment in time, you're creating something. Saying something. Feeling something.
So again, why do we take photos? Why not put everything else down, pick up a camera and go discover your own reason to get out of your comfort zone?