Surely everyone has those times when you're just fed up and stressed out that all you wanna do is lie down, soak in the sun by the beach. So that's what I did.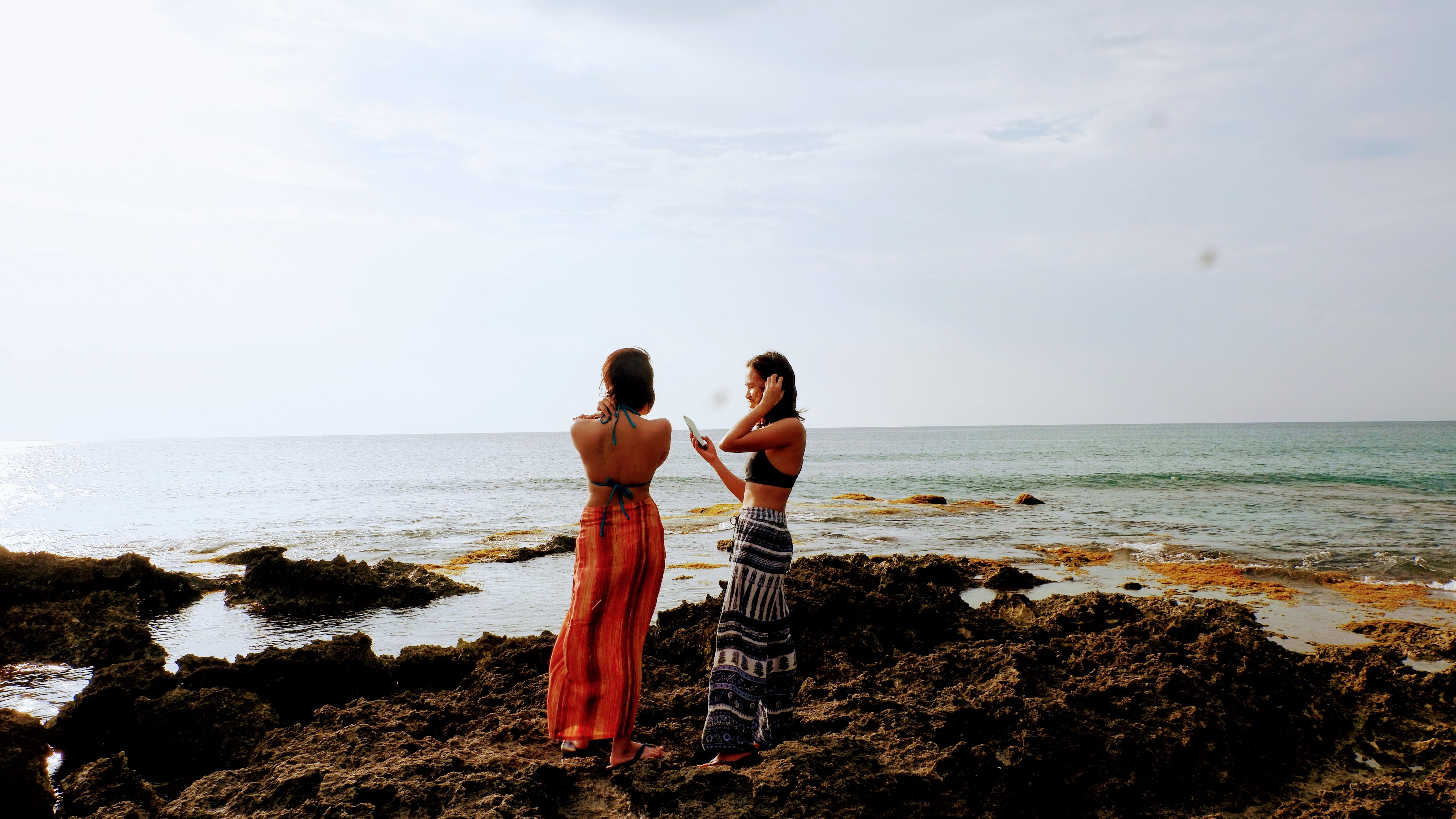 A friend was coming over to visit and I sort of just asked her out of the blue if she wanted to go to a beach with me, and fortunately she did!
So with a couple of searches, texts and calls, we finally decided to go to San Juan, La Union which was about a 4-6 hour ride from where I was staying, but I didn't care much for how far it was gonna be just that I really needed to go on this trip.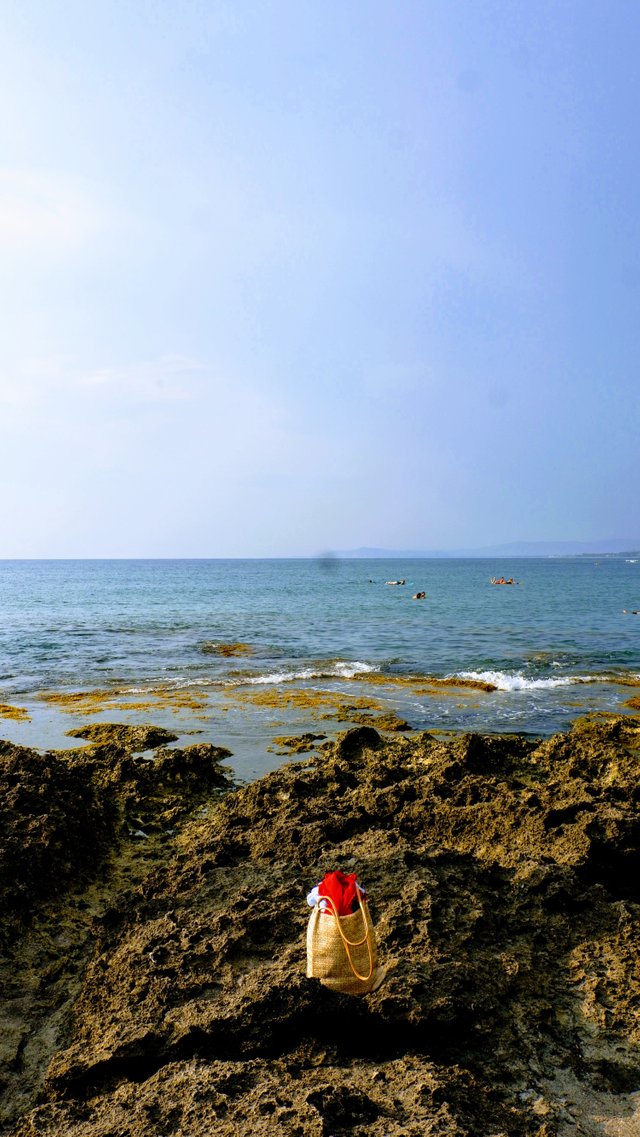 We left early in the morning and rode a bus for about four and a half hours to my friend's beach house who was kind enouogh to offer for us to stay at her place.
As soon as we arrived, we changed into our bikini and went out to walk around under the blistering heat of the sun because around that time it was still noon butwe didn't care. As soon as we went out and saw the blue sea, the blistering heat didn't feel that blistering anymore. It felt like it was the right temperature to be out and about in the beach. Though at some point, it became a teeny tiny bit cloudy but meh, didn't really rain on our parade, figuratively and literally.Camera and our scarves in hand, we were just enjoying the scene and the moment and everything that came with it.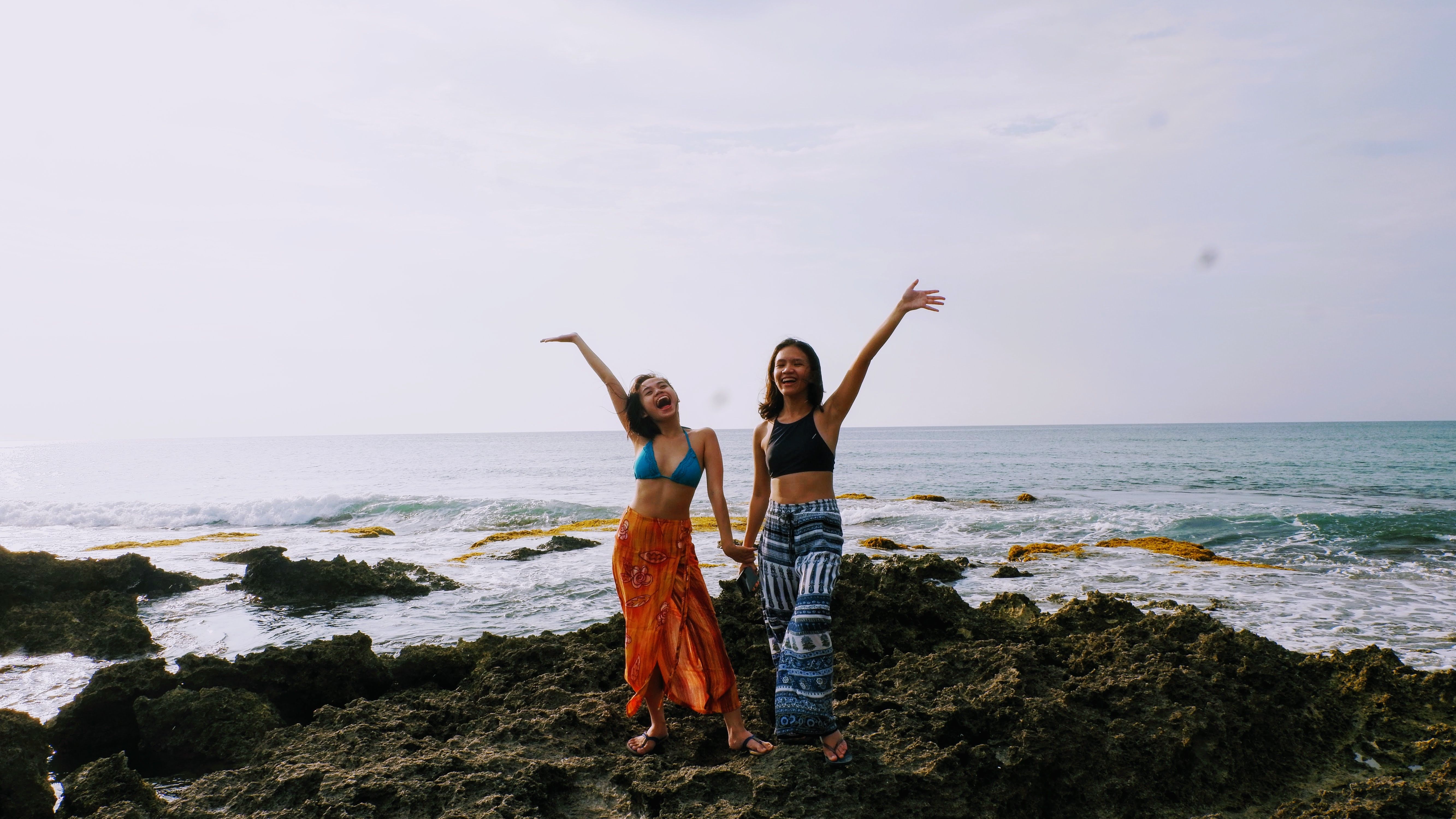 We didn't really do much. Just took a whole lot of photos because that's what me and my friend liked doing together, especially when we're out in some place that's absolutely gorgeous! We strolled along the beach and hurting our ankles from walking because the sand was swallowing our feet, but we didn't care because it was heaven. She took a swim in the water while I lay down in the sand just letting the ambience wash over me. Again, heaven.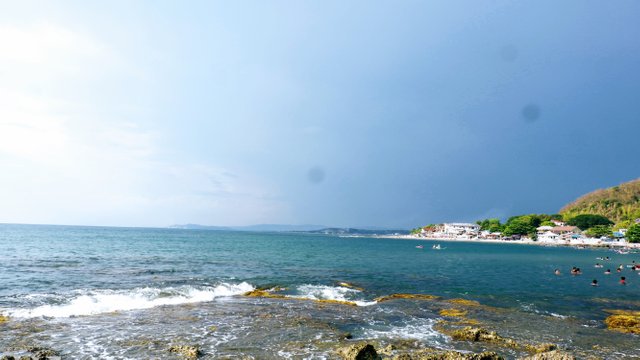 The sunset was a sight! So we just sat down on the sand and talking about everything, anything and nothing while we took everything mother nature had to offer. It was indeed the perfect place to just forget about all the shit that's been bothering me and just be in the moment. I mean, we didn't even have our phones with us. All we had was two bottles of water, two scarves to use as a towel or a something to lie on to and a camera, because who wouldn't want to capture something beautiful.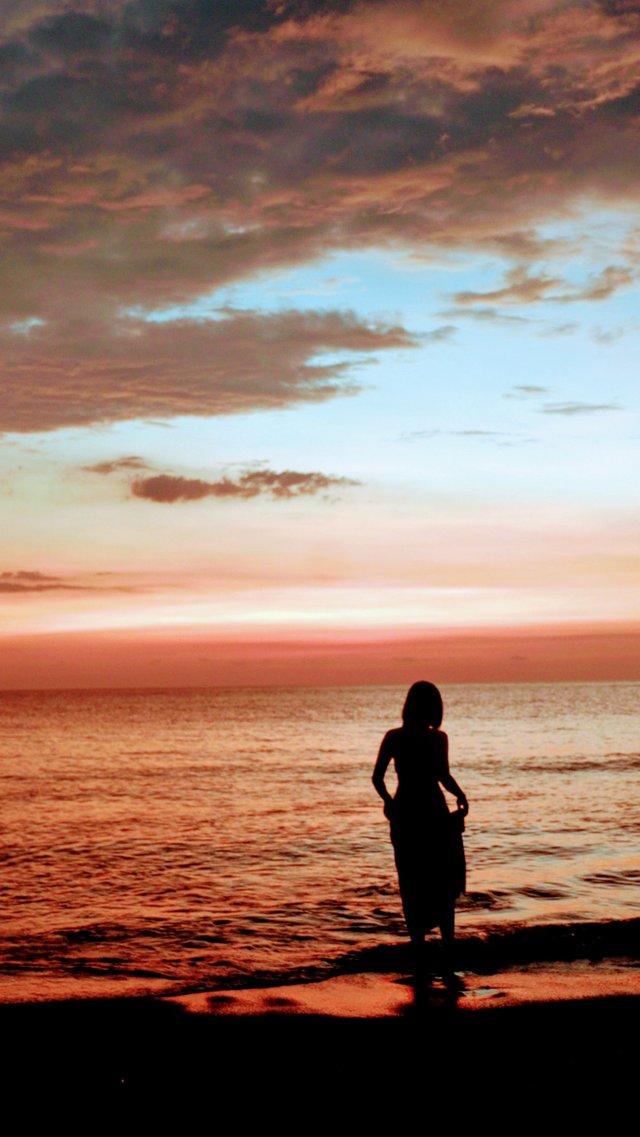 The place is absolutely amazing. You can drink, eat, surf, swim or just chill out by the beach. There's like a line of esablishments such as hotels, hostels, restaurants, bars, etc., that's literally just a a few feet from the beach. It's a great place to hang out with your friends and wind down after a stressful week in the city.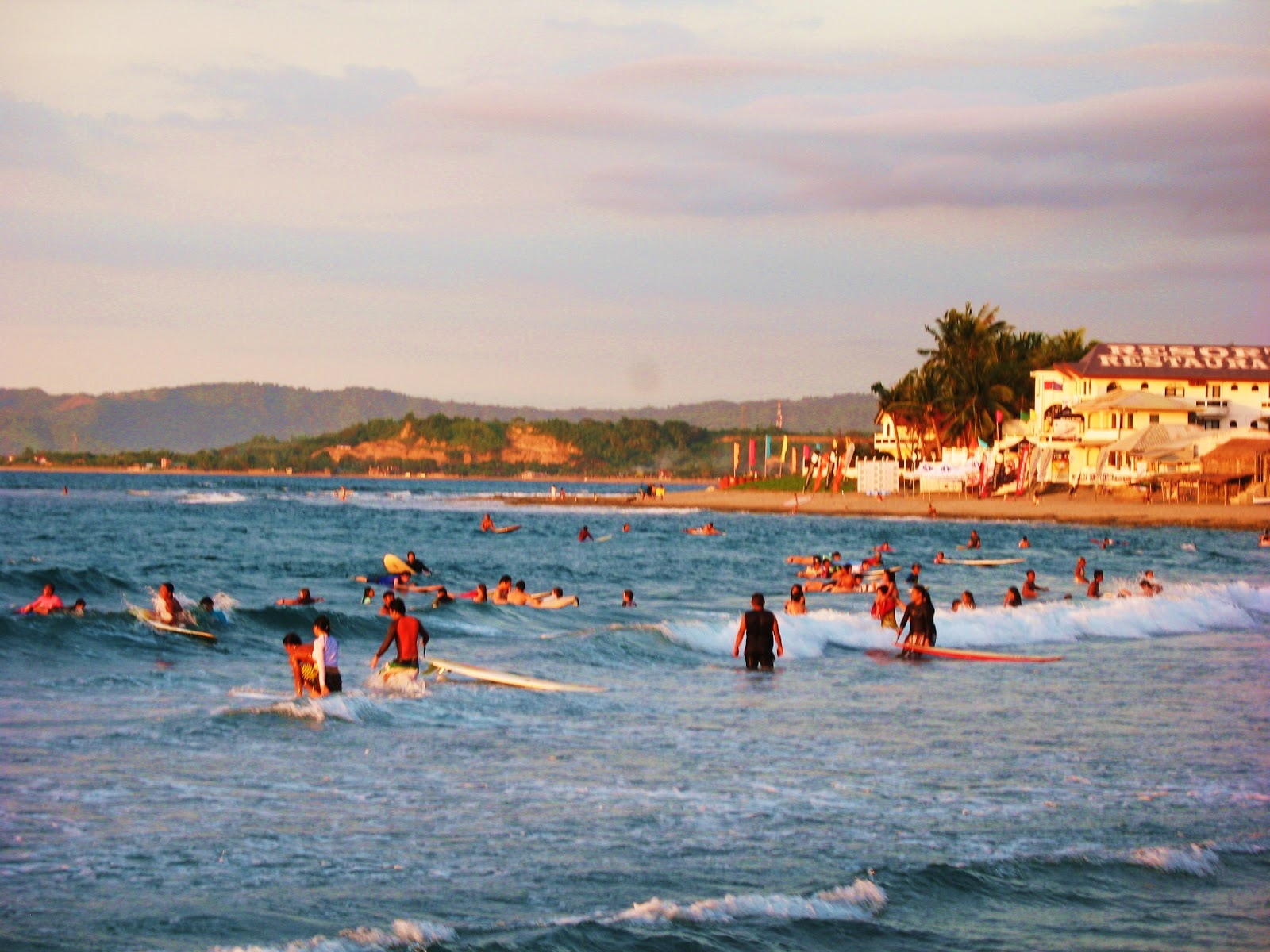 I would definitely go there again! To just disconnect with the world and have some time for myself and a couple of close friends and just be there.