[ENG-SPN] A walk through the Cava de San Miguel, in Madrid / Un paseo por la Cava de San Miguel, de Madrid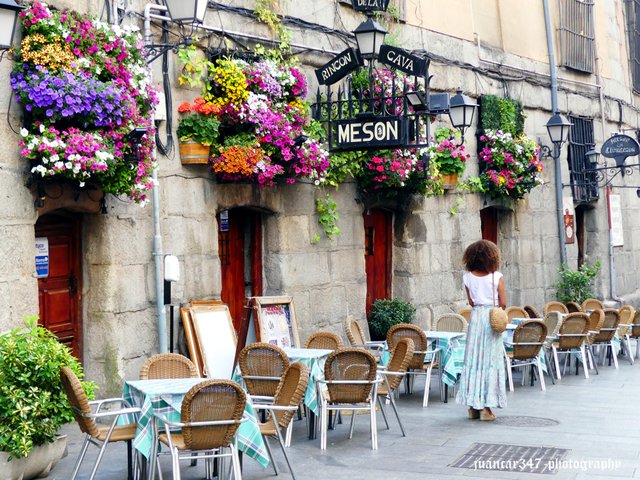 Today, I would like to invite you to take a short tour of my city, Madrid, and show you one of the places most frequented by the thousands of visitors who annually decide to spend a few days here on vacation, finding, in the outskirts of the emblematic Plaza Mayor, as is the Cava de San Miguel, not only part of that colorful period architecture, but also the most select of the city's old taverns and restaurants, which not only offer a wide variety of the rich and appetizing Madrid cuisine, but also In addition, in this spring month of May, its floral decoration is an ideal setting to take the best of photographic memories.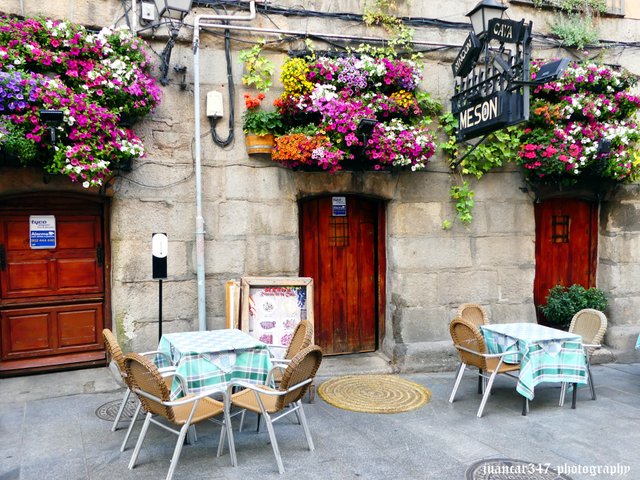 Hoy, quisiera invitarles a dar un pequeño paseo turístico por mi ciudad, Madrid y mostrarles uno de los lugares más frecuentados por los miles de visitantes que anualmente deciden pasar aquí unos días de vacaciones, encontrando, en los aledaños de la emblemática Plaza Mayor, como es la Cava de San Miguel, no sólo parte de esa vistosa arquitectura de época, sino también, lo más selecto de las antiguas tabernas y restaurantes de la ciudad, que no sólo ofrecen una amplia variedad de la rica y apetitosa gastronomía madrileña, sino que, además, en este primaveral mes de mayo, su engalanamiento floral es un marco ideal para llevarse el mejor de los recuerdos fotográficos.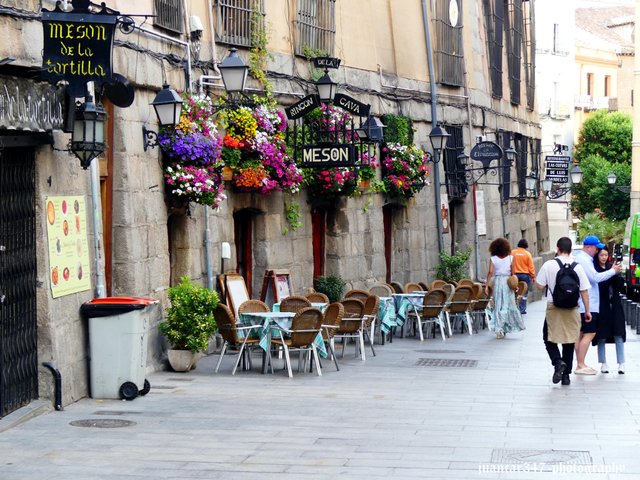 NOTICE: Both the text and the accompanying photographs are my exclusive intellectual property and therefore are subject to my Copyright.
AVISO: Tanto el texto, como las fotografías que lo acompañan, son de mi exclusiva propiedad intelectual y por lo tanto, están sujetos a mis Derechos de Autor.