The First Monthly Columbus Steemit Meetup - the ART Sculpture
I've been on Steemit for several months now. I did it on my own for a while before mentioning it to @yumyumseth and @aweber. I knew they would be great fits for the site because they're constantly putting out awesome content and always have clever things to say about it.
I met Seth and Andrew (we call him Weber) eight years ago now at Rosedale Bible College. I was instantly friends with Seth but Weber and I really didn't like each other for a couple months. Obviously that changed pretty quickly and we've been great friends for years.
The three of us lived together for a few years back while we were single and had some awesome times playing FIFA and COD together. Andrew and I once recorded our FIFA record against each other and after 30 games we had equal wins and zero goal difference. The three of us in various combinations have shot weddings together, we make a great team!
For this meetup we went to downtown Columbus with lighting gear to take portraits. I got this shot of Seth standing in front of the famous Columbus College of Art and Design ART sculpture. The snow was coming down hard and we were able to light it up nicely.
Here's my shot: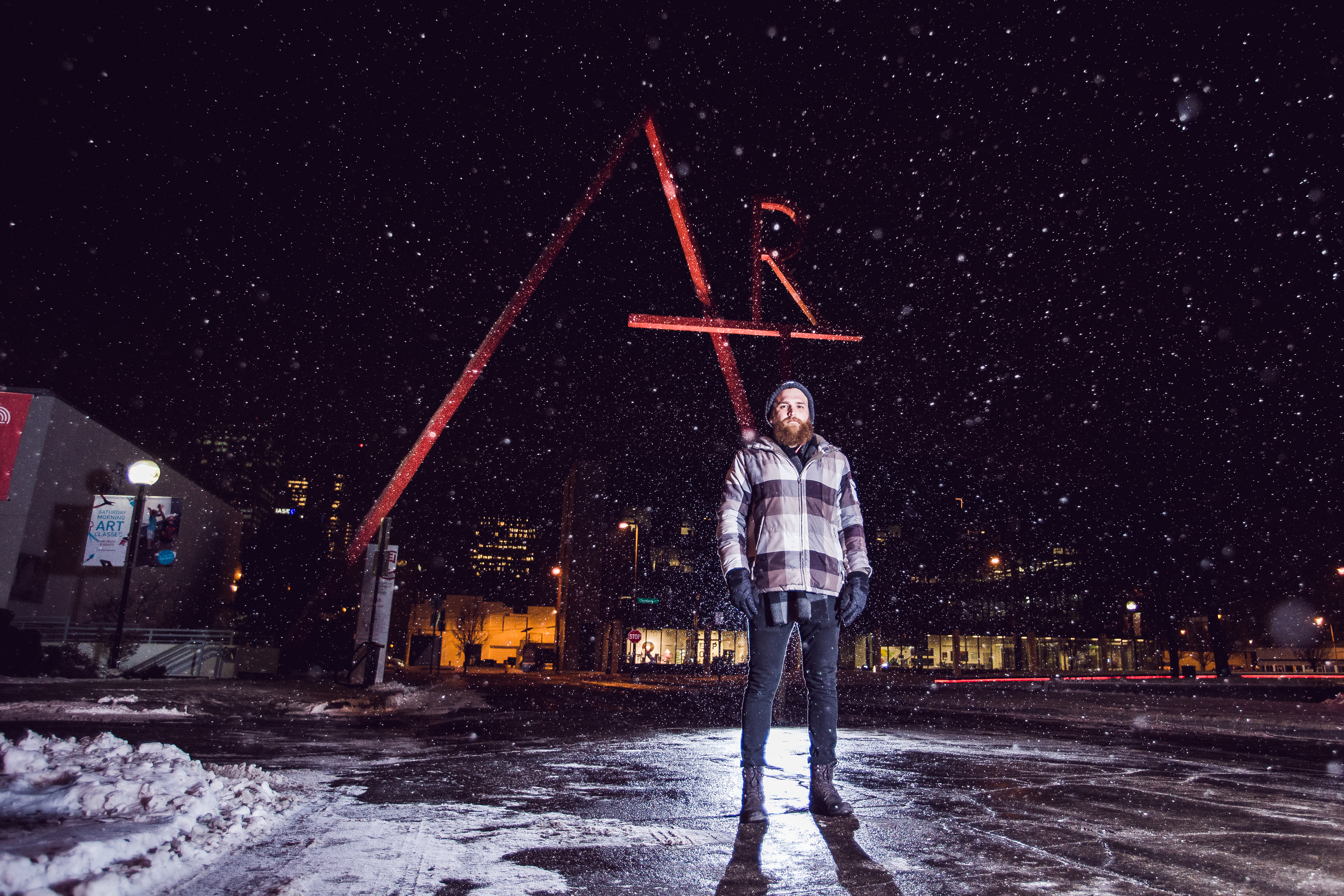 And here's the group! (Andrew, Me, Seth)

Join us next time and check out @aweber and @yumyumseth and their meetup photos!