Today is a special day, the first day we celebrate the birth of Jesus Christ, one of the most important dates for Christianity.
A day to meditate and pray for him and for all the people of the world, regardless of any religious belief, so that we may have peace, much love and that he may enlighten everyone's life.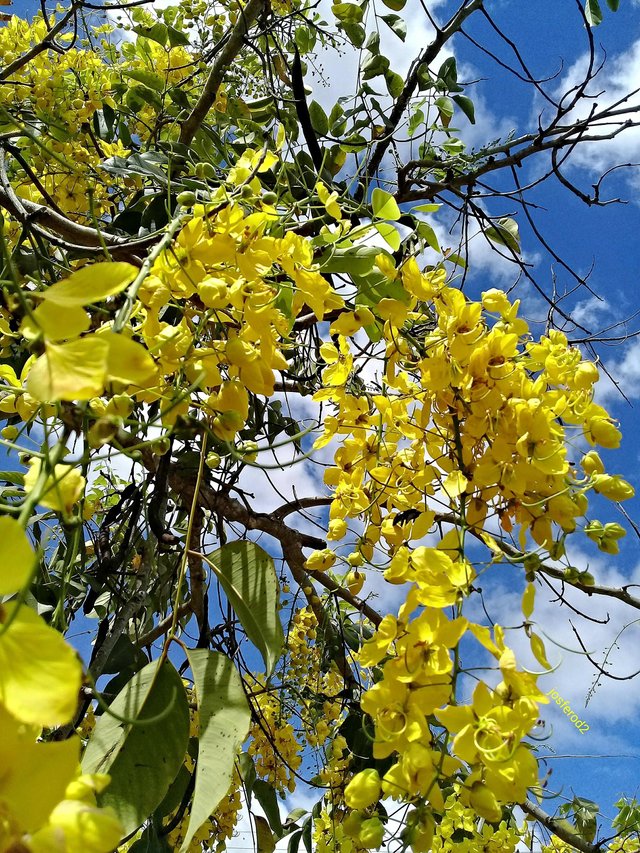 So today on this special day, union day, where my children, daughter-in-law, son-in-law and grandson, came for a special Christmas lunch.
Later in the afternoon I went for a walk, where I found this tree with its little yellow flowers, which I photographed and share with you.
Even the sky was beautiful in the background, with its blue and white clouds, composing a paradise scenery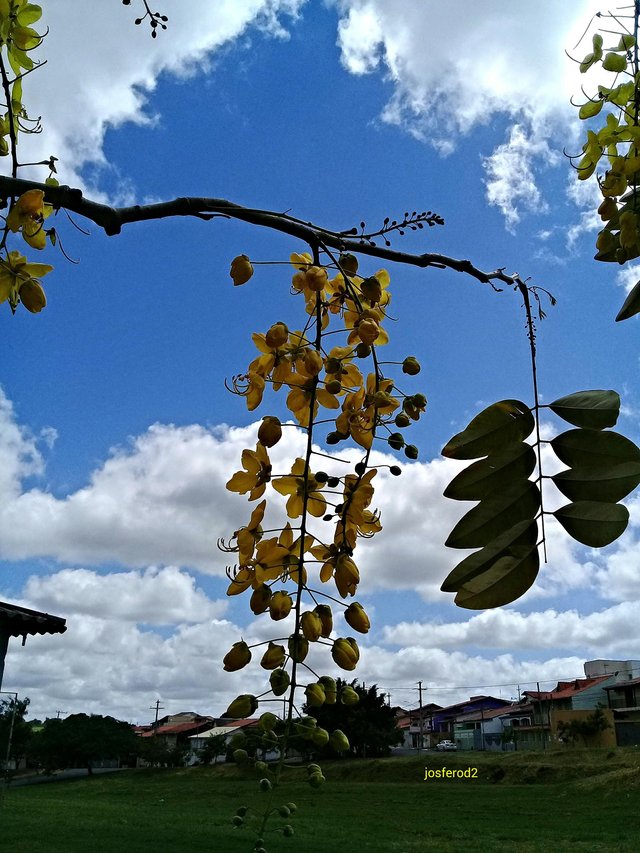 Photos taken with Samsung Galaxy