Today I'm walking next to the lake with no real paths but a much better sense and it really makes you think about life and the evens going on in it. I'm checking my phone every minute only to watch steem prices go down and I have to admit I feel my heart tug when I see it go lower but In my mind I know that it's opportunity knocking because of the properties of steem is why I believe in it so much. The difference between an investor and a successful investor is the successful investor, invest him self into his investment.
I see investors that do research all day, understands the tech or investments and gets scared when things go down while at the same time, wanting it to go down so they can get that chance to buy low and sell high. The problem is fear takes over when it goes down the fear level goes up as hes cashing out his investments out.
We have people who like to play on that fear and spread FUD to amplify the downs of the market and get rich. So as much as you know about the market you really do have to put your fear in check and not let it cloud your mind. It really is easier to say then done but that's why when you start investing you invest small amounts, for the crypto market you can do very small amounts just to test your self in how well you would really do and you will find you have less time to research everything that becomes an investment so you have to relies on a interpretation of others that read the white paper or understand the project and what they want to do. With that being said not every good project succeeds for whatever reason, lack of leadership to funding it all has to be in place, some projects are FOSS and while that does change somethings making it easier it still doesn't take care of all the things that can go wrong.
At the end of the day you keep your ears open and your mouth shut, speak if you have something good to say and if you have nothing good to say then say nothing at all. learn from the people around you and if you can't learn from the change the crowd your hanging around at. There is a time for learning and a time for play, try to keep them separate, remember this is your work people and as the old saying goes don't mix business with pleasure.
I'm not talking about jokes and memes or reading something funny that another co worker or your work friends do, I'm talking about going out to the bar or drinking with them because at the end of the day you can lose everything you've worked for by not keeping it professional even while off work hours. Be respectful on a common level, don't over do it and don't under do it no matter how much you like or dislike another person. This rule is for life not just work because it keeps the drama down and away from you letting you better concentrate on the things that matter more.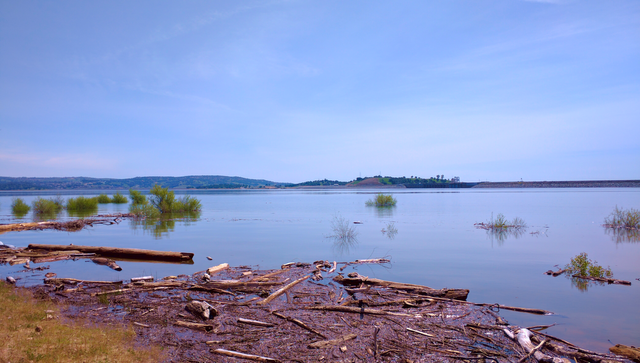 | Camera | Nexus 6 |
| --- | --- |
| Settings | Auto |
| Lens | Stock |
| Style | Landscape |
| Location | California |
| Software | Gimp 2 |
| Artist | Jonbit |

Joining shadowbot was the best thing I have done on Steemit. It helped me build up my account, get noticed, get upvotes while I post my original works all for free! Think of it as one big pool working together with the power of a whale!
How to Join Log in with your name and private posting key. Your account is created on the spot.