Even on a gloomy day.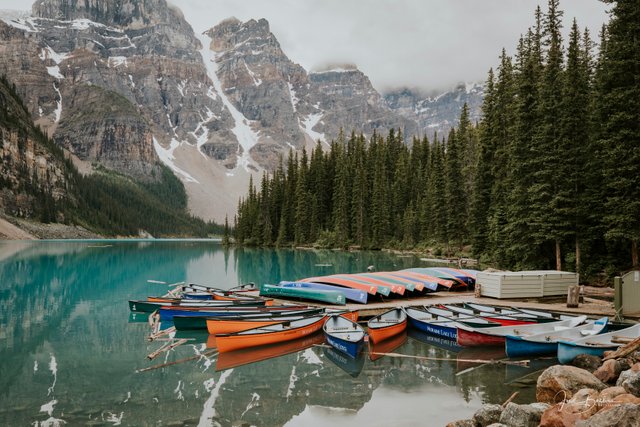 Cant explain the beauty of this lake! Went down here this summer for the first time with my girlfriend. Who has never been to Canada....Yup.. this was the first time i got to spend time with her right here at home. Shes from Australia btw.. and after this trip. She officially fell in love with Canada.
Anyways it was not a good week to do the jasper/banff drive as we were expecting rain.. But driving from Vancouver and till we go to our air BNB in golden BC. The weather had held.. but the next day when we had to hit the road to go see these lakes. it started to rain and get all cloudy.
But look at this photo.. Even on a poor day.. its extremely beautiful and it tells a different story.