Side of The beauty of Tanjung Aan Beach, Lombok Which Has Round Sand Like Pepper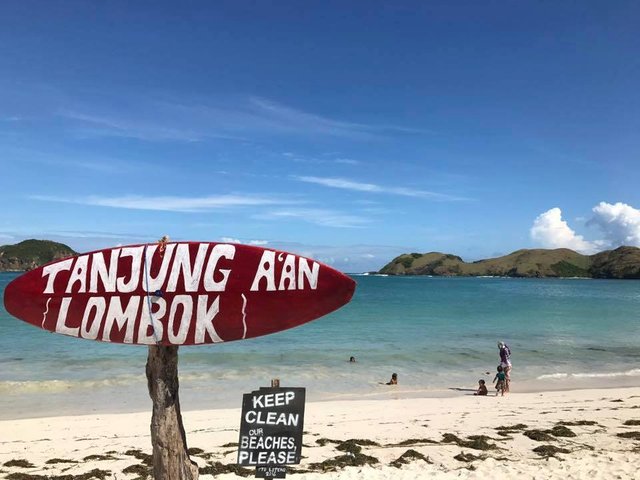 Fill the leisure holiday weekend to visit the island which is an all-round tourist island. Namely cape aan lombok.
Lombok Island does have a myriad of awesome beaches, especially beaches in the southern region of Lombok Island. One place that should be included in your Lombok tour list is Tanjung Aan Beach, home of the Princess Mandalika. This beach directly facing the Indian Ocean, and has a coastline of approximately 2 Kilometers. One thing different when your foot stepped on Tanjung Aan Beach, the sand. Unlike other Lombok Beach, Tanjung Aan Beach sand is round like pepper. Tanjung Aan Beach on Lombok Island is located about 75 Kilometers from Mataram City, or about 3 Kilometers from Kuta Beach Lombok. If you use a private vehicle from Mataram City, the journey will take you for approximately 1.5 hours. By route Mataram - Cakranegara - Kediri - Praya - Batunyale - Sengkol - Rambitan - Sade - Kuta and the last Tanjung Aan. Source
This beach is very beautiful in all time. Following some portraits of beautiful beaches aan.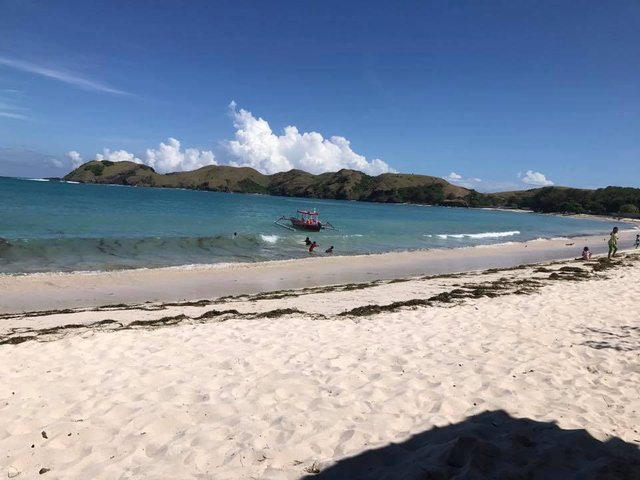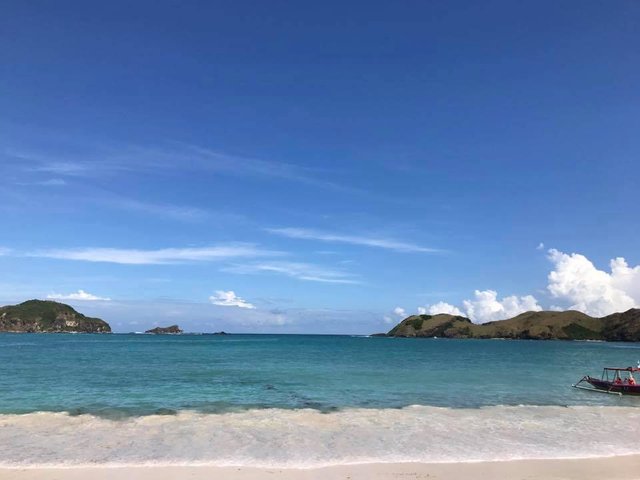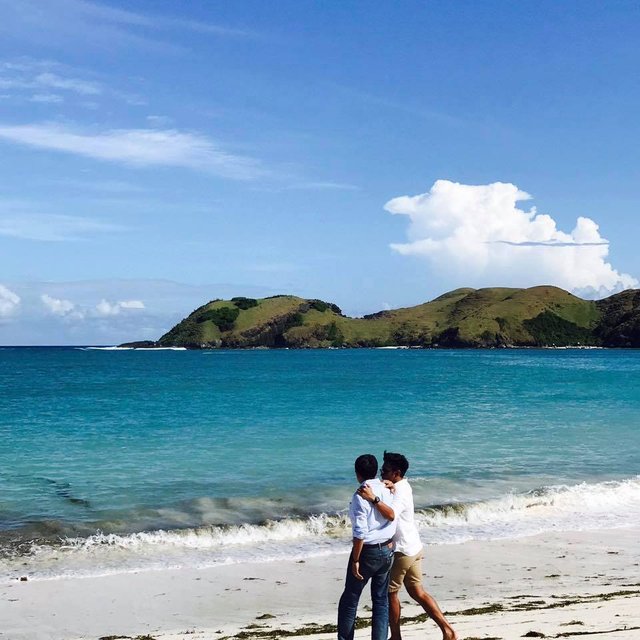 This beach became a best tour in Indonesia, the beauty of the blue sea plus cliffs and small island islands. And suitable for family holidays in forgetting the daily routine activities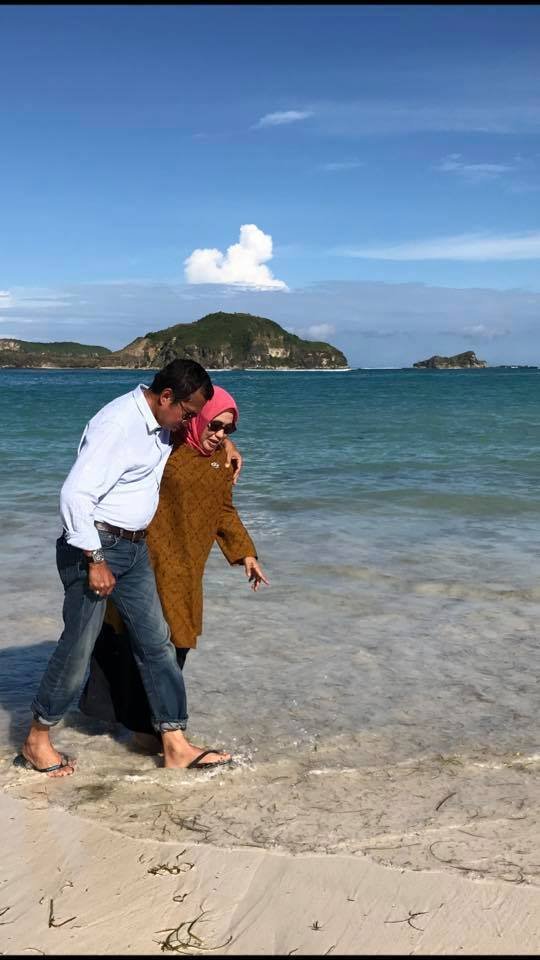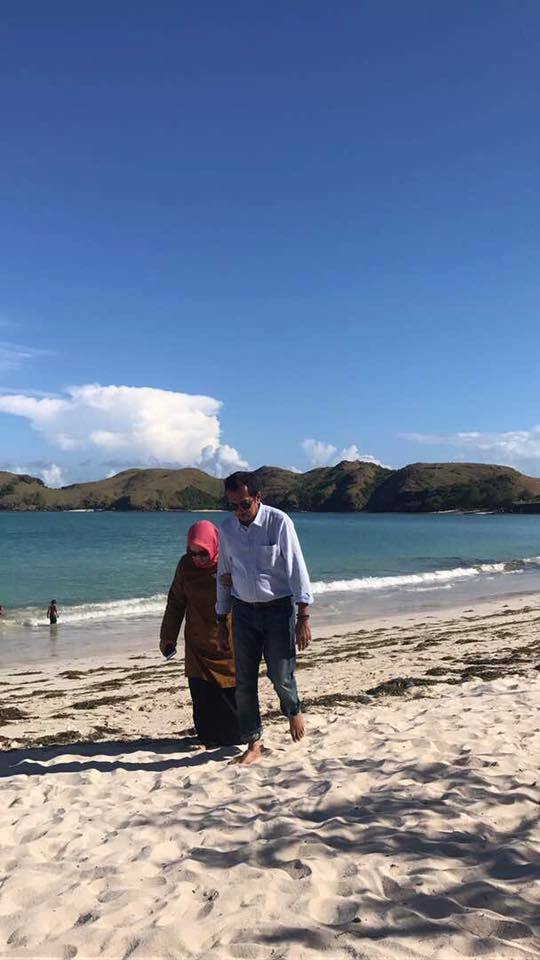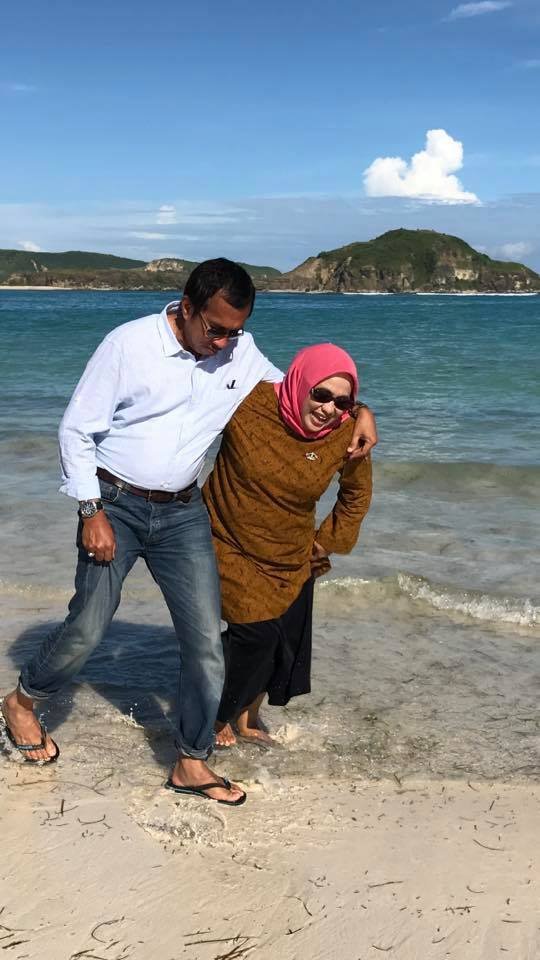 A beauty darn excess of the creator of the universe.
Until this is where my fun holiday,
See you at the next meeting and thank you @joedeteksi