The Grossglockner glacier
It is sad to say but that's it...
I mean, I came here for the first time in my life when I was a kid, my Father brought me to visit this glacier, it was the summer 1965, I remember it was so cold that I never could imagin that temperature could be so low in july...
When you are a kid you see all around you in a completely differen way from an adult... I still remember the smells, the car and the scenes... I remember so clearly that my mum amd dad were two hard smokers, at that time to be a smoker was very fashionable, I could not breath during the travels in our car...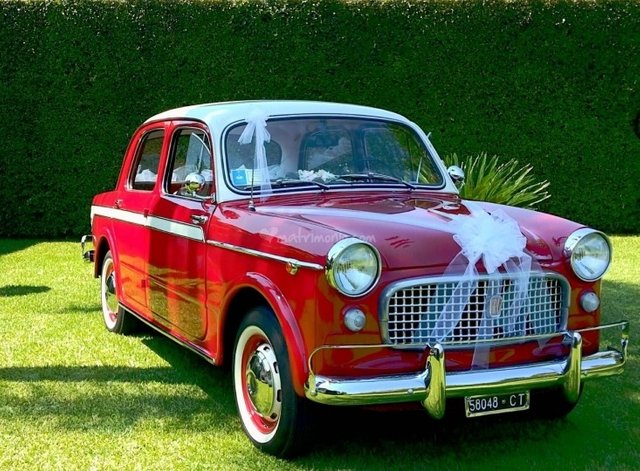 At the time my father owned a fiat 1100 H 103 luxury red and white equal to this ...
But I'm not here today to show you my father's car, I want to show you the glacier's condition nowadays...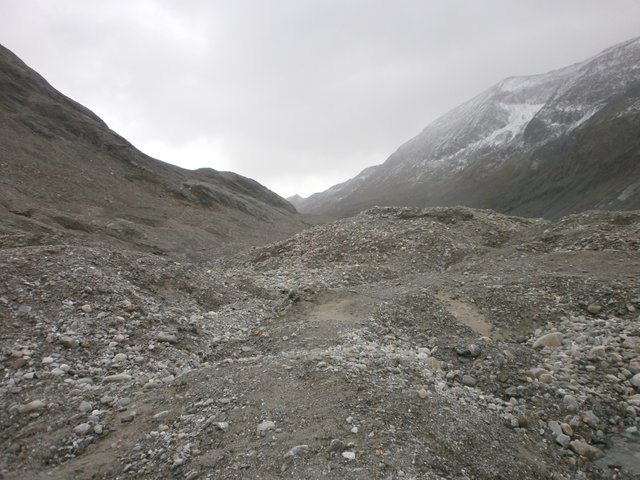 This is the glacier bed today ...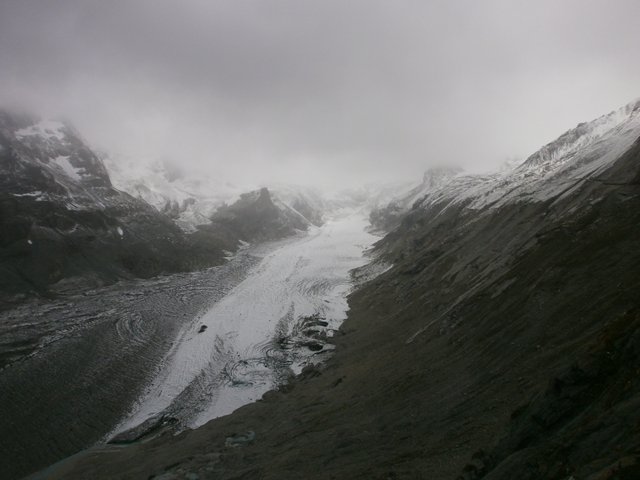 This photo was taken from the top terrace, adjacent to the bar / restaurant ...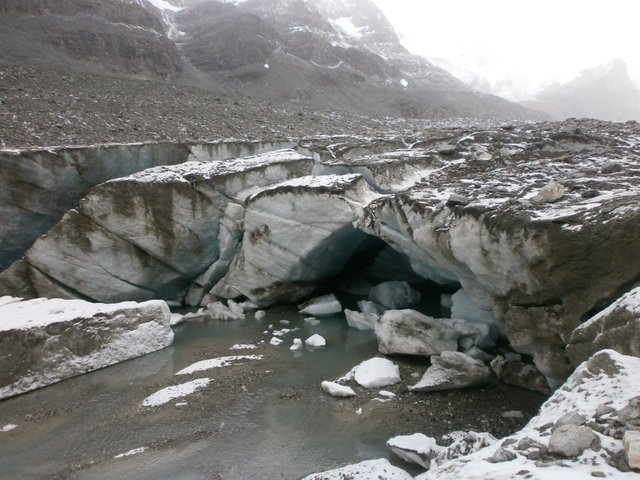 The front of the glacier today...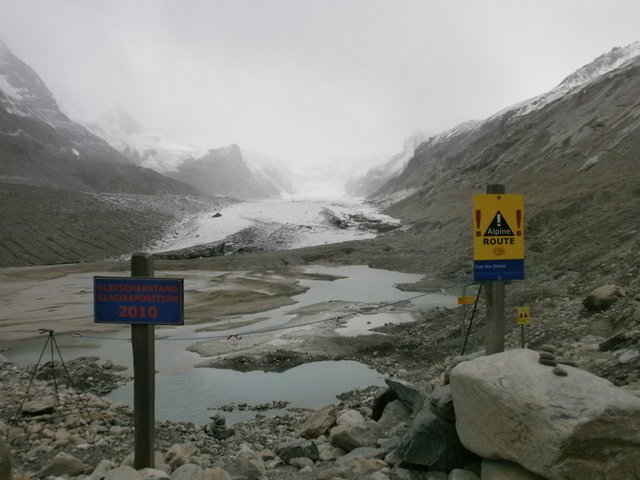 The front of glacier where it was just eight years ago...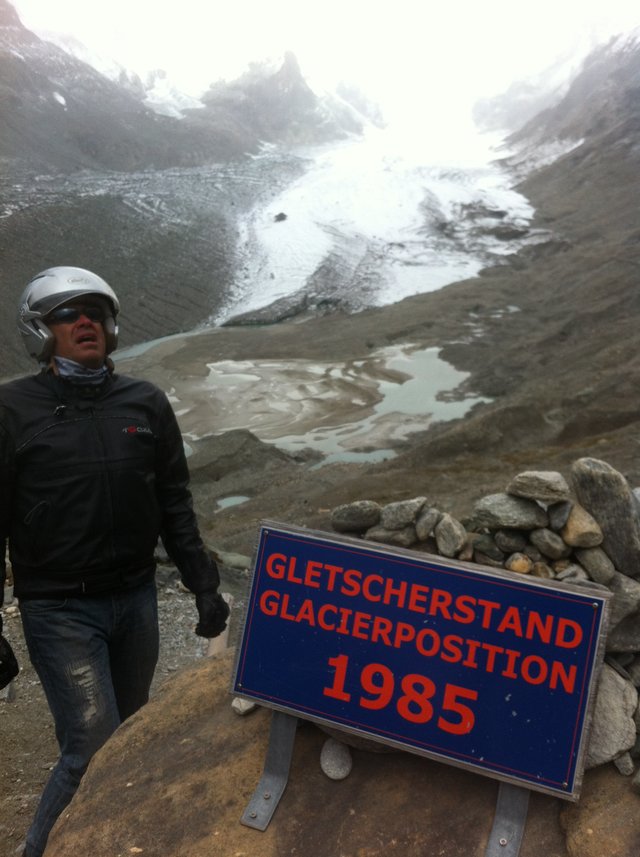 In 1985 the ice was here, the thickness of the ice was more than 150 meters thick and the bed was who knows how many meters longer ...
So, we all should reflect and try to understand why this happens ... we ourselves are the proponents of this result so it would be wise to change our behavior to slow down and / or reverse these natural phenomena ...
The Grossglockner glacier, as same as all others too, is disappearing forever ... go to see it, before it's too late ...