While I was at the thrift store shopping for yarn for my crocheted slippers, I came across a swarm of people around some camera equipment. My first instinct was to pass it by because I saw that the camera equipment was not digital.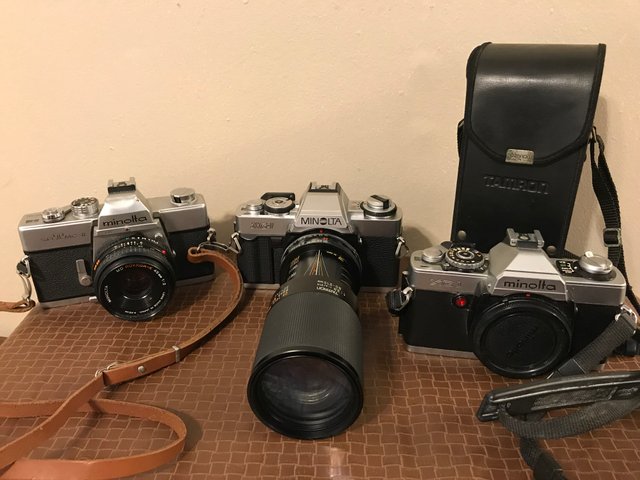 Once I was at the checkout counter, I saw a man with one of the cameras. I asked him what kind of camera he was planning to purchase and how much it cost. He told me that the camera was $9.99 and that he would get his senior discount which was an additional 30% off.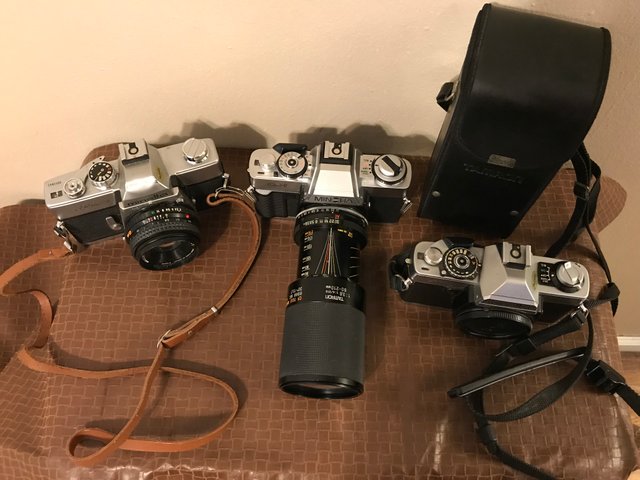 Well, I am a senior too so I got out of the checkout line and went back to inspect the cameras and other equipment. As best I could tell, from careful inspection, it appeared that they were all in working order with no moisture or dust inside the camera bodies.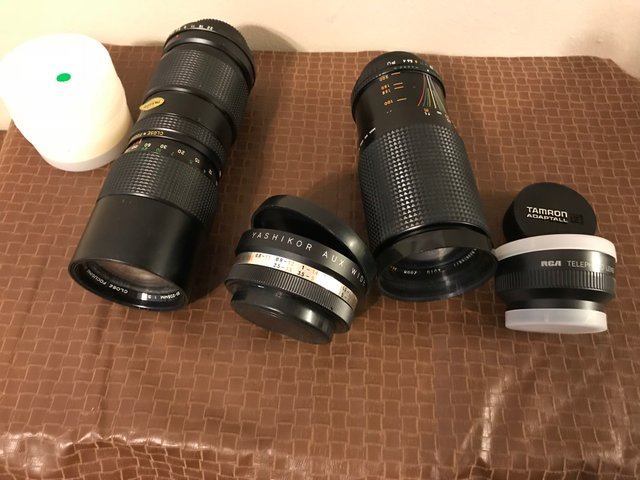 I decided to take a gamble and purchase some of the cameras and lenses. My total cost was $38.50. I figured that surely I would be able to get one working camera that I was satisfied with out of the three that I purchased. I also purchased some lenses that screw on the camera body instead of the tabs that the Minolta camera requires.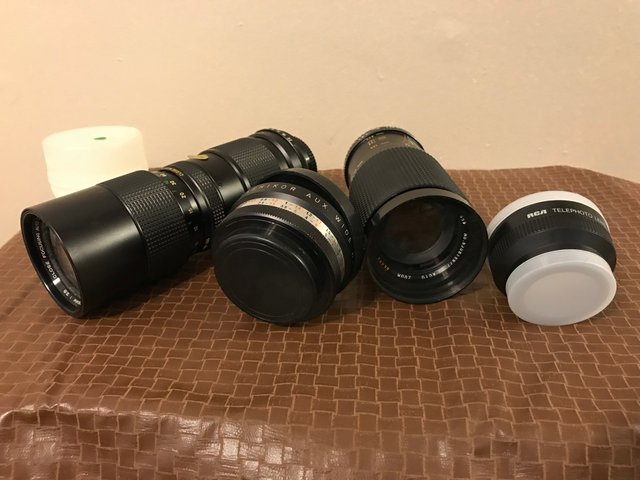 I know that adapters are available, and I also have an older 35mm camera somewhere around my house that has screw on lenses.
I have already read three articles online that talk about how some photographers still use analog cameras as opposed to digital cameras. I have also found out that 35mm film is still available as well as film houses that produce photos.
I am excited about taking some quality pictures with my new cameras. I have been so inspired by pictures taken by Steammians such as @harkar and others on
http://www.worldofphotography.org
Now I am not crazy. I know that it takes more than a camera in the hands of a novice to produce a good photograph. I have more time than money, so I am going to add learning photography to my list of hobbies.
Stay tuned to the latest adventures of @jluvs2fly. I can't wait to add some quality photos from my travels instead of having to rely on my smart phone.