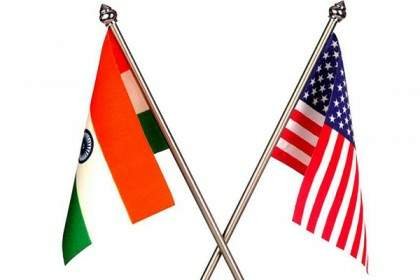 China is becoming intimidated by military power in the international arena Powerful countries in the world are concerned about this.
India is going to buy important defense equipment, including drones from the US for surveillance of security forces. On the other hand, India and the United States want to exchange information on artificial satellites to keep an eye on secret terrorist activities. abc
To finalize the terms of the bilateral agreement, US Defense Secretary Jim Matthews will meet on Thursday to hold talks with India's Defense Minister Nirmala Sitaraman. Foreign Secretary Mike Pompeo will hold talks with Indian Foreign Minister Sushma Swaraj separately.
In this regard, two administrative officials and defense experts say that the upcoming two meetings are not a symbolic meeting. For the last few decades, the tension that has been taking place between India and the United States about India's defense and other relations with Russia and Iran, the meeting will significantly reduce the distance, literally, to arrive near two countries in military power, the upcoming meeting will be the guiding guide. Sitaraman-Matisse and Sushma-Pompey's upcoming meeting will establish the foundation for signing some defense-related contracts of two countries.
Posted using Partiko Android