The clouds have not been too kind this morning for prestine lighting for photography, but they are expected to be gone by midday. Nonetheless, I was still able to capture some macro shots of two different dragonflies this morning. All shots were taken using a Canon 80D camera.
The first three shots are of a green dragonfly.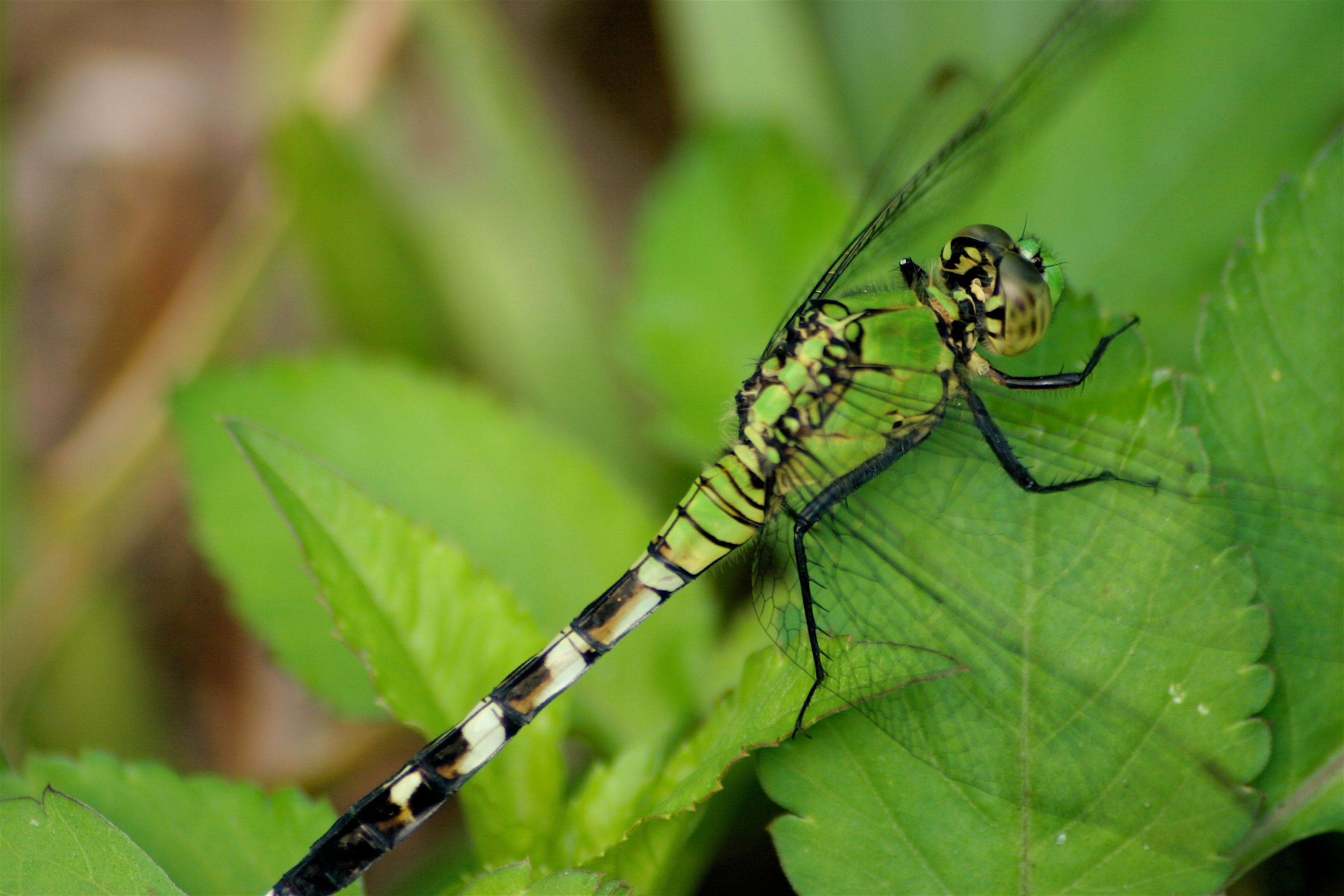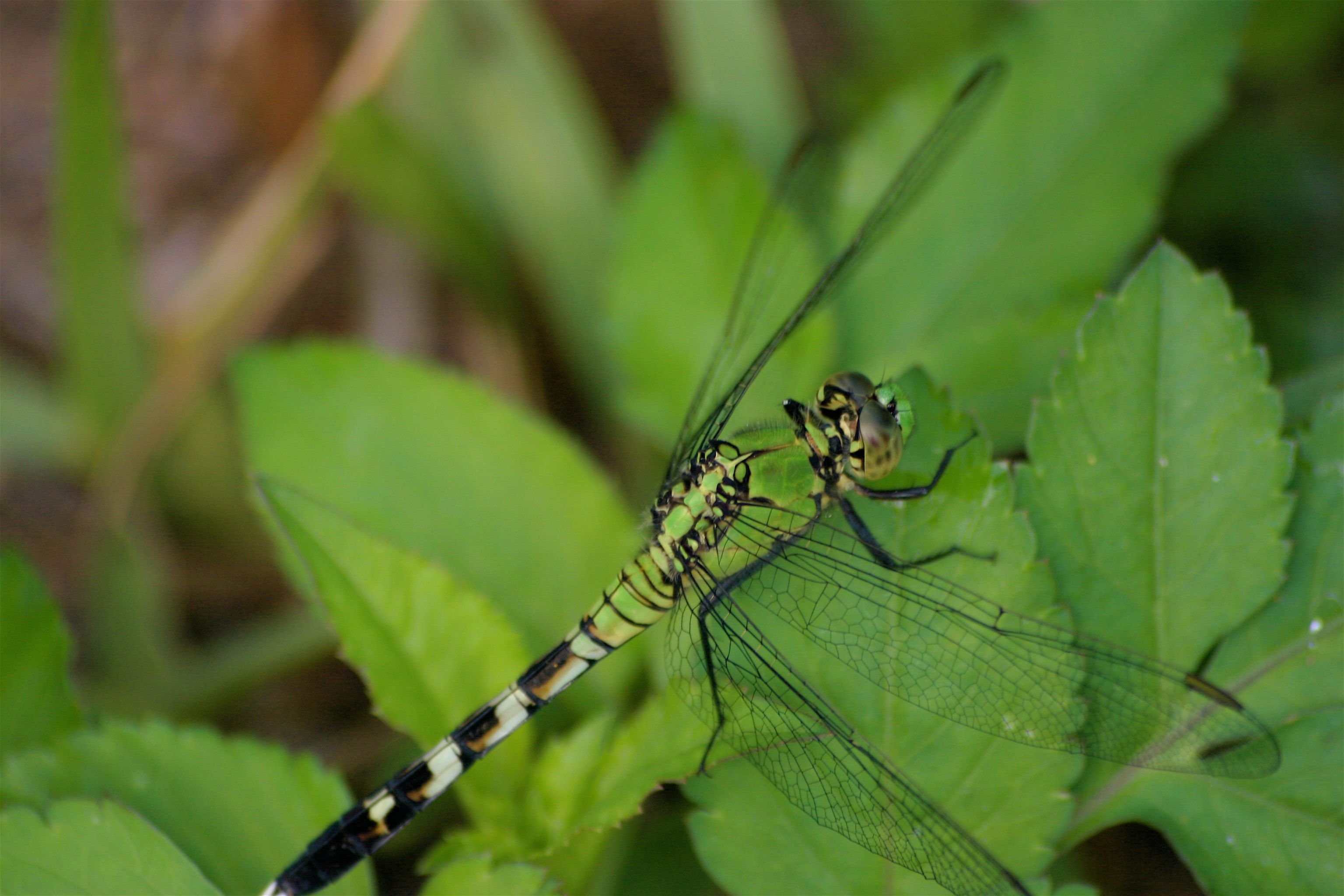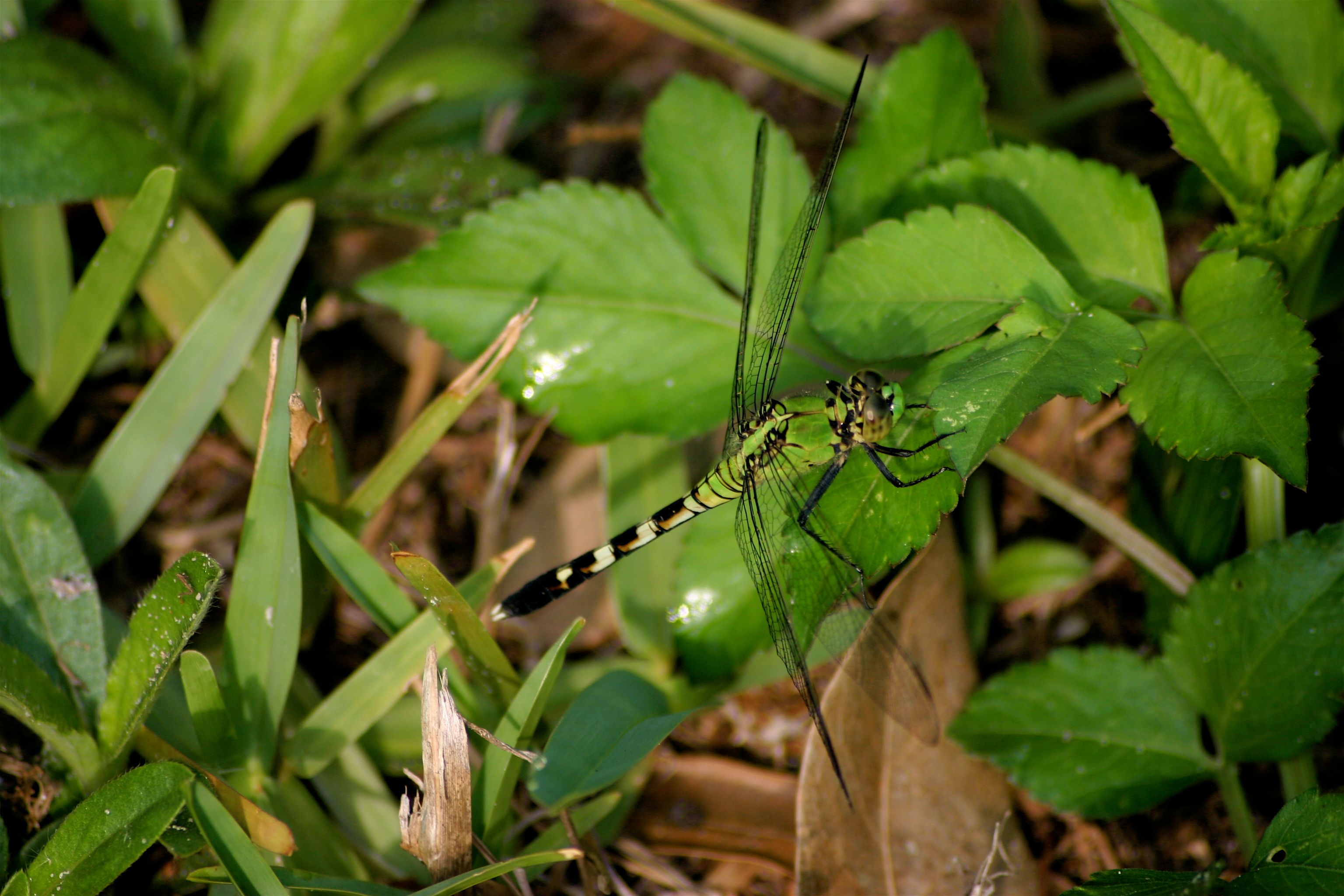 The next macro shot is of a brown dragonfly lying on the leaf of a small plant. Though it closely resembled the plant that it was resting on, it's eyes revealed the dragonfly amongst the surrounding plants.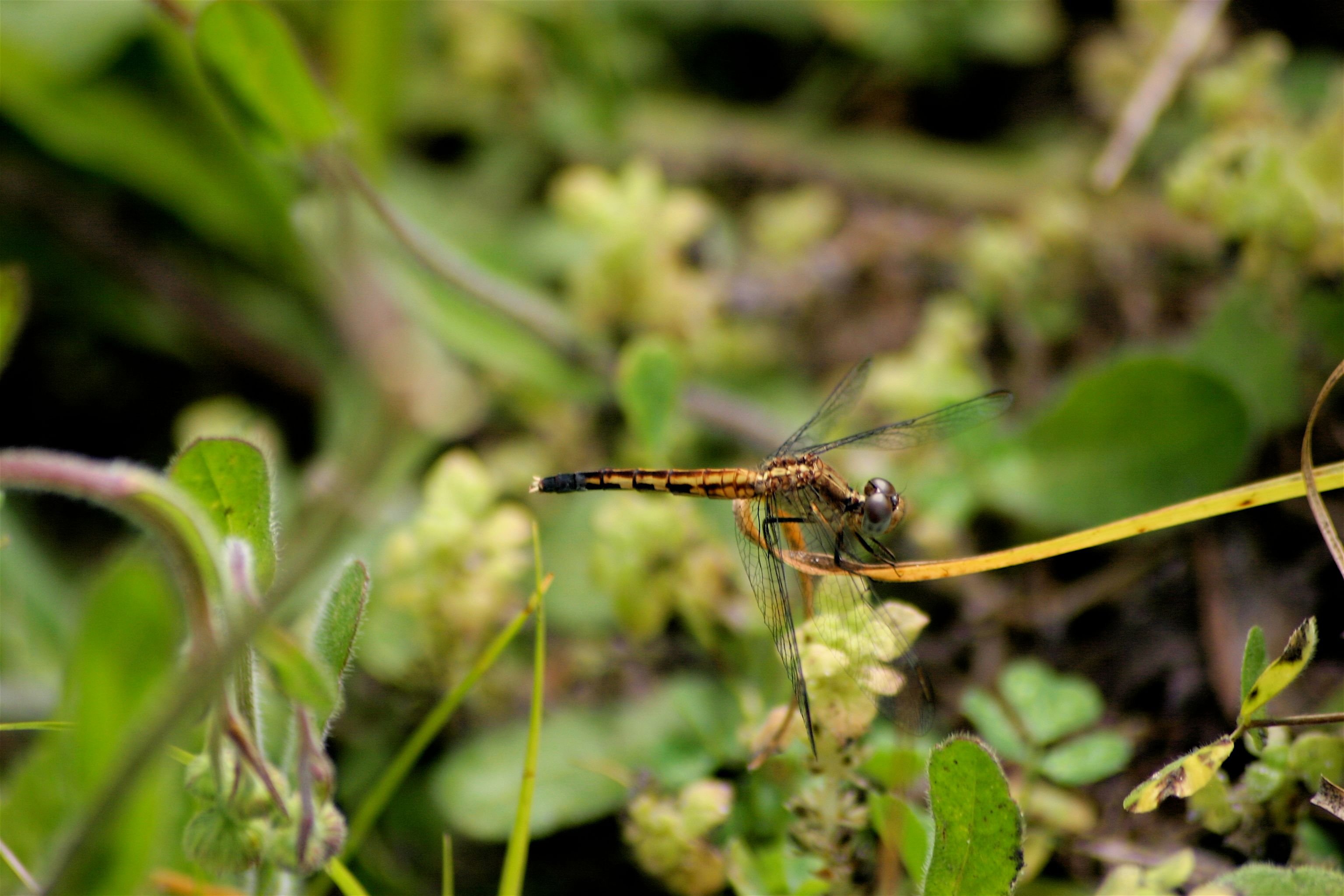 Speaking of their eyes, an interesting fact about dragonflies: humans have three proteins in our eyes, calling Opsins, that allow us to make out colors through rays of light in the color spectrum. Though humans are considered to have good vision, dragonflies have have four, sometimes even five different Opsins. This allows them to see colors through rays of light that humans cannot. One of those is Ultraviolet rays. Crazy cool!
Nature: a place where you can see and learn more about every day.