Fruit Lada/Merica (Piper Albi Linn)
---
#### This one fruit in Indonesia is called by the name Lada/Merica.
Fruit Lada/Merica (Piper Albi Linn) I took this photo while I was in my friend's garden.
---
Photo of fruit Lada/Merica (Piper Albi Linn)
---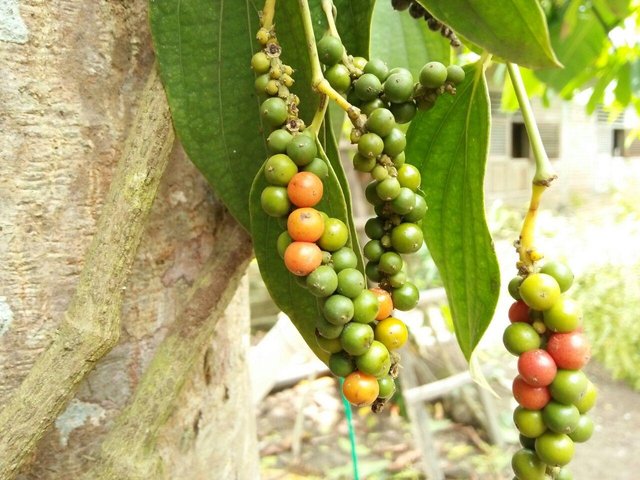 This small grain-shaped fruit is rich in chemicals (Lada/Merica oil, fatty oil and starch).
The taste of this fruit is slightly bitter, spicy, warm, and antipyretic.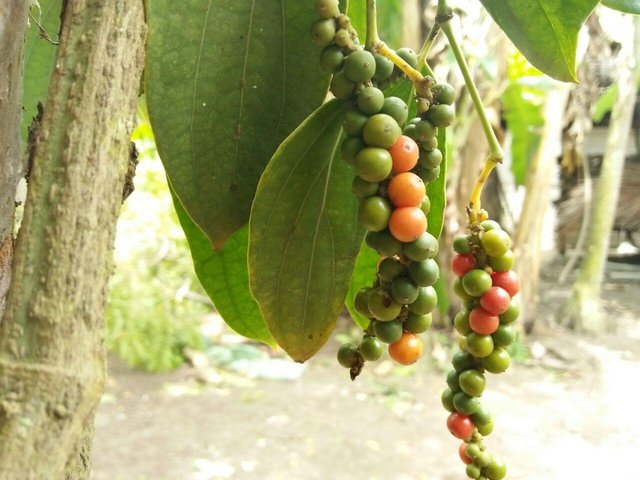 ---
The cultivation of this fruit in my opinion is very precise because the price is high enough and become one of the export material to abroad.
---
Original Photography by @jefryagooner
Camera - Oppo A37f
---
"THANKS FOR VISITING MY BLOG"

---