My Wife Showing She Still Have It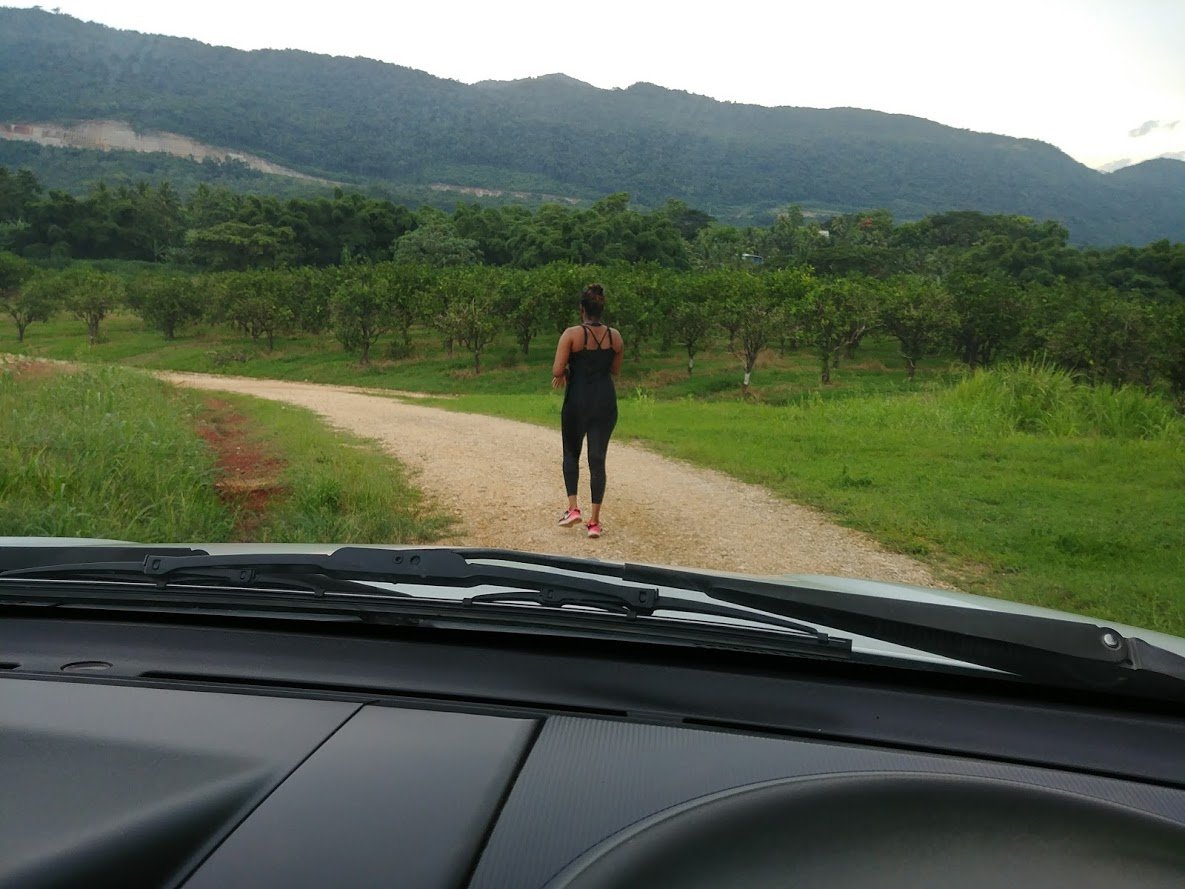 As the colder air start passing over the moist land causing a haze as a result of the fog created, this is the time we normally begin our trail run on a Saturday morning. The air is moist filled with dew as we set off on our morning trial run.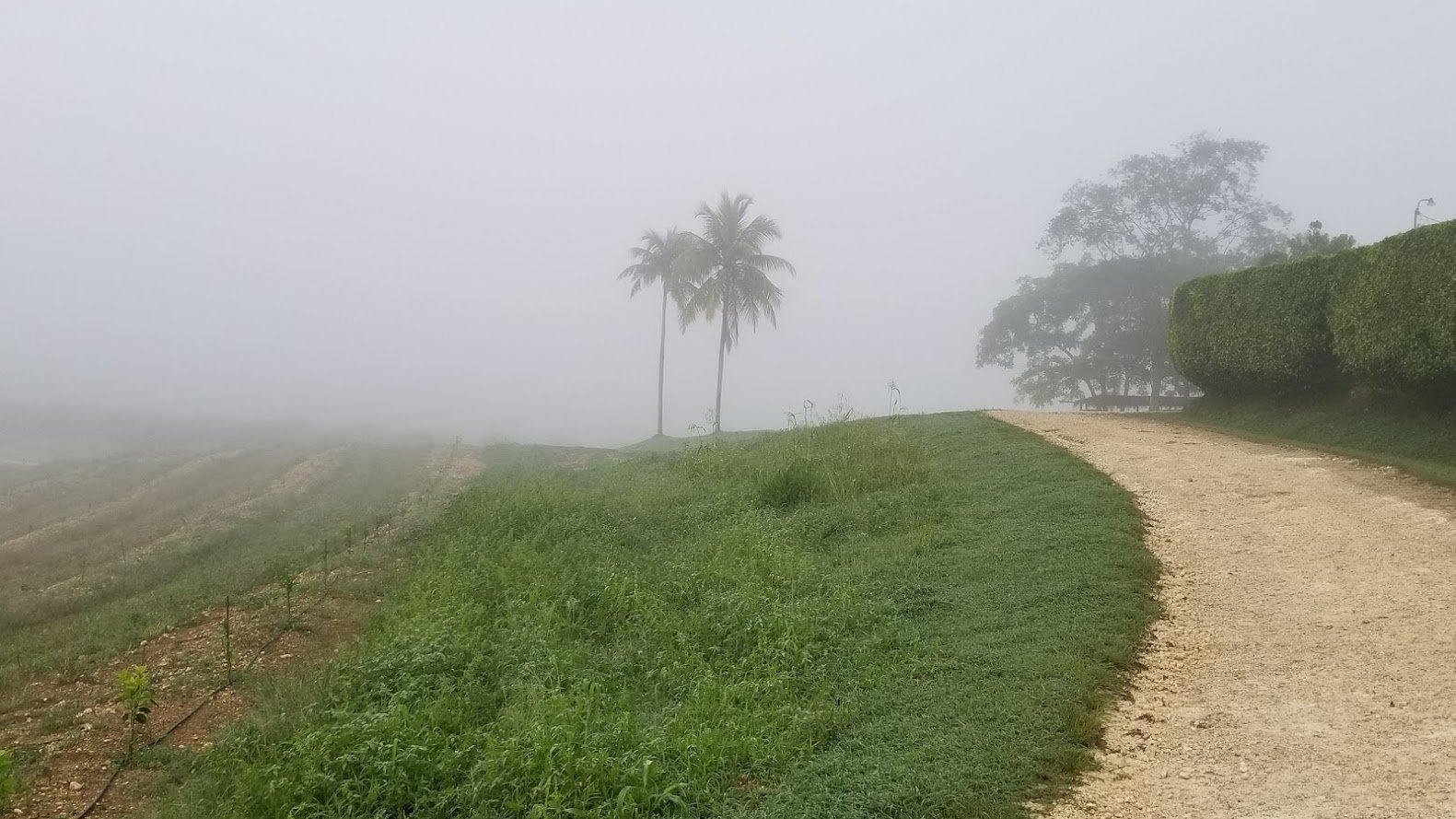 We start with a small hill climb towards the towering coconut tress in the back ground.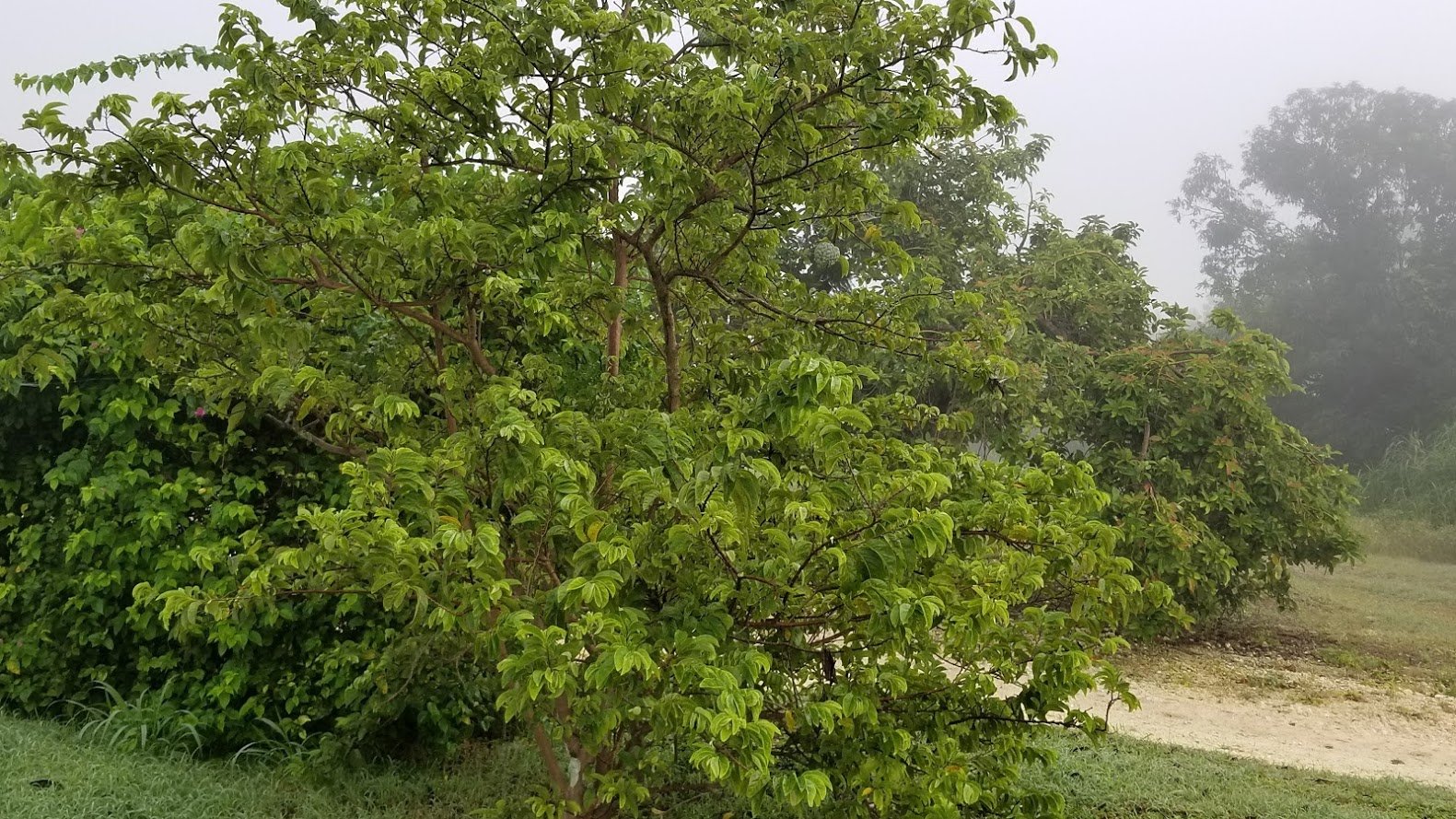 Passing a local fruit that we locals call Sweet Sop, if you look closely in the pic above you can see a young fruit on its way to maturity. Sweet sop is a grainy textured, nutty but sweet fruit as the name suggest.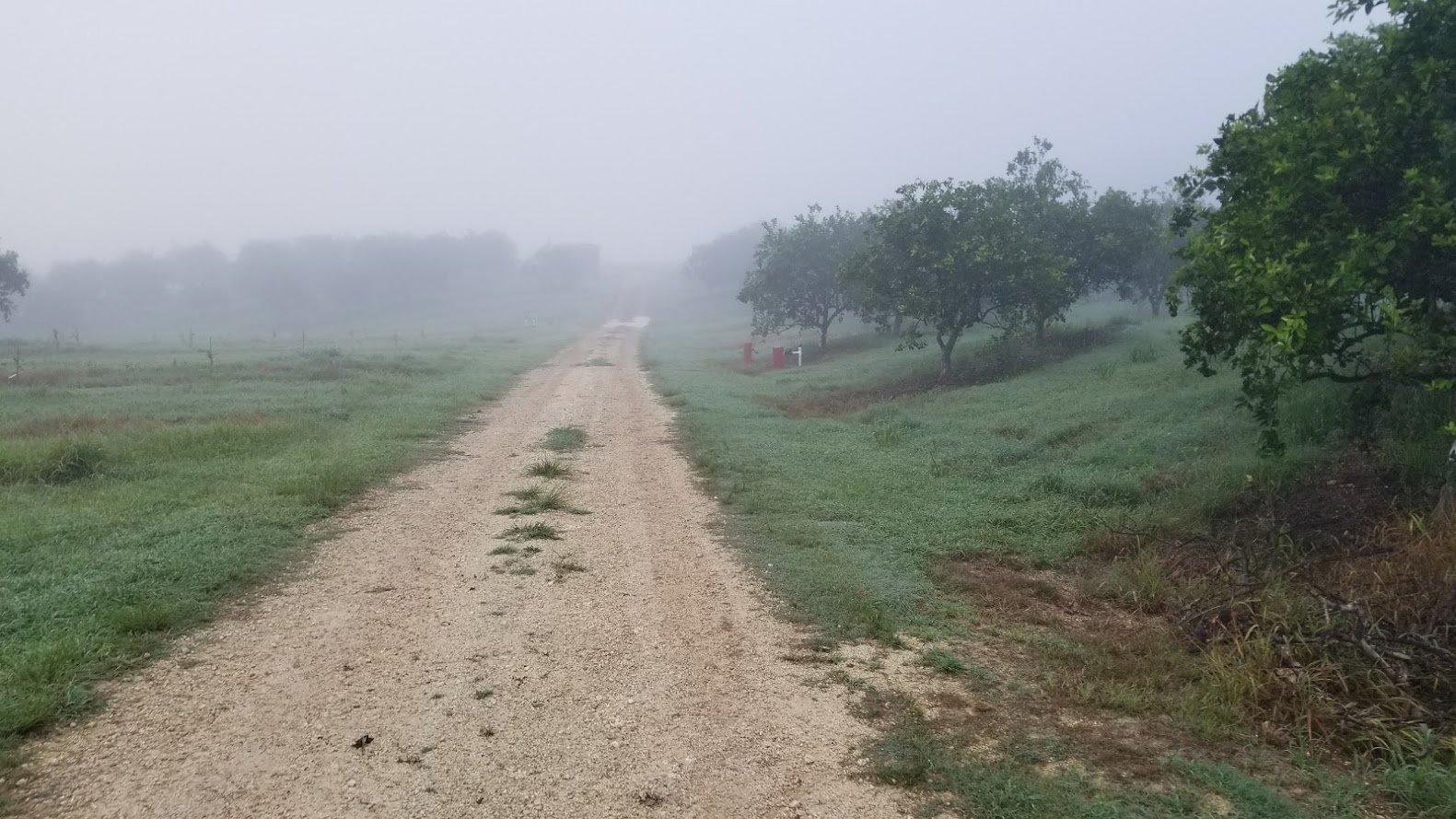 We pass by some orange groves. These fruits are used to produce Jamaica's Number 1 Fruit Juice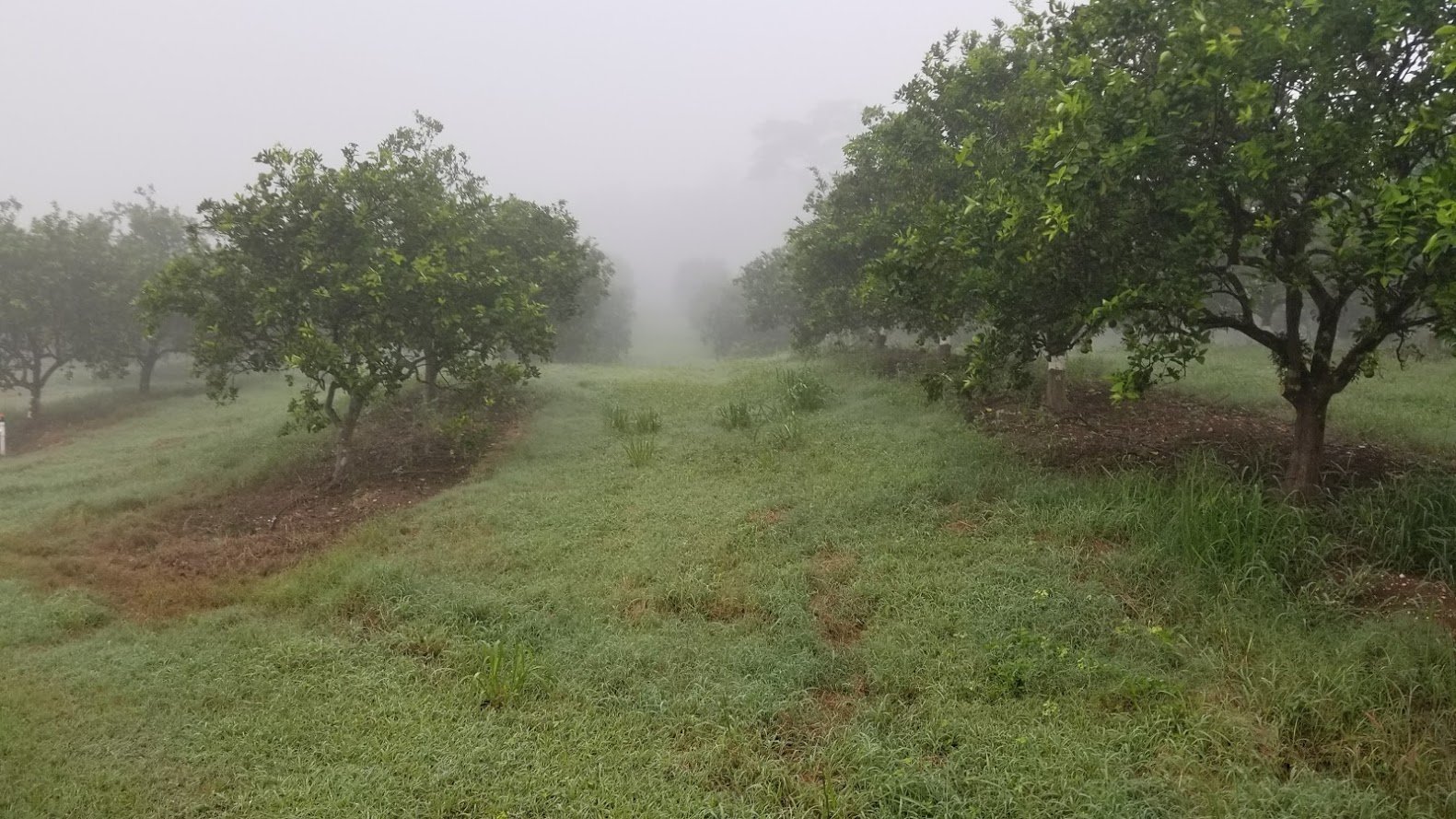 More Orange Trees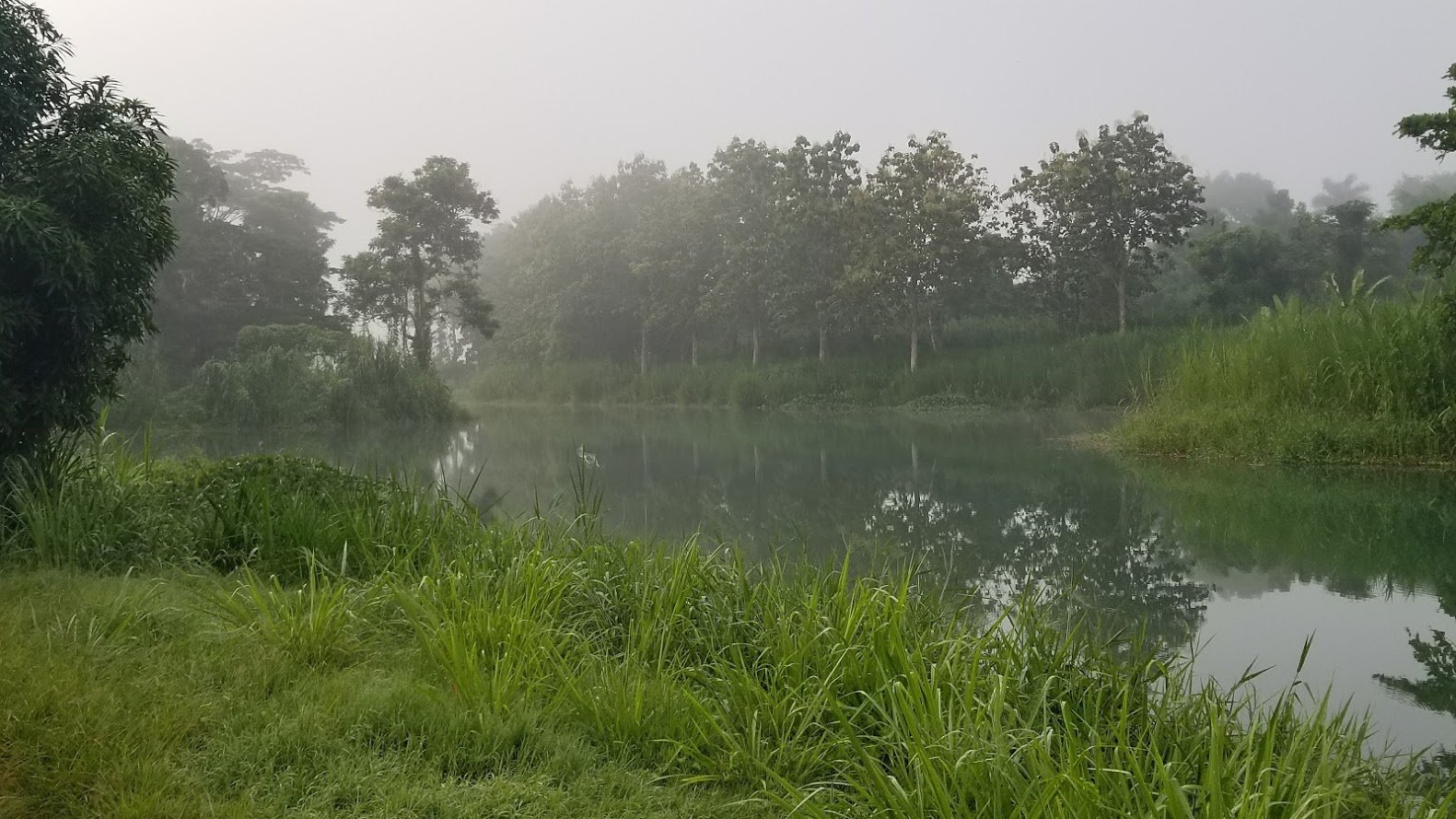 We then pass this lake where the water is as green as the lush vegetation it sits between.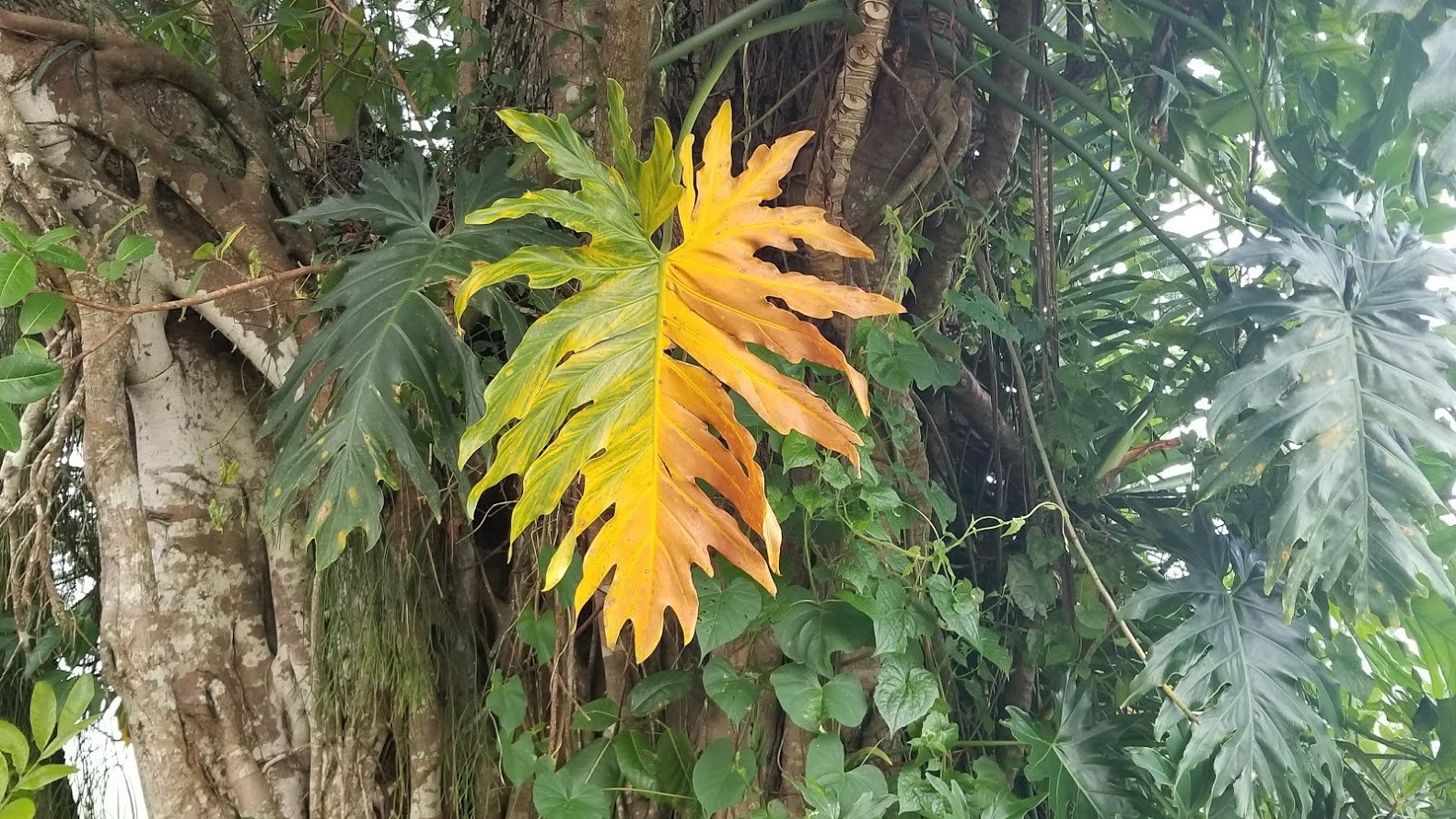 A beautiful leaf that we could not run by without taking a quick snap. Absolutely Beautiful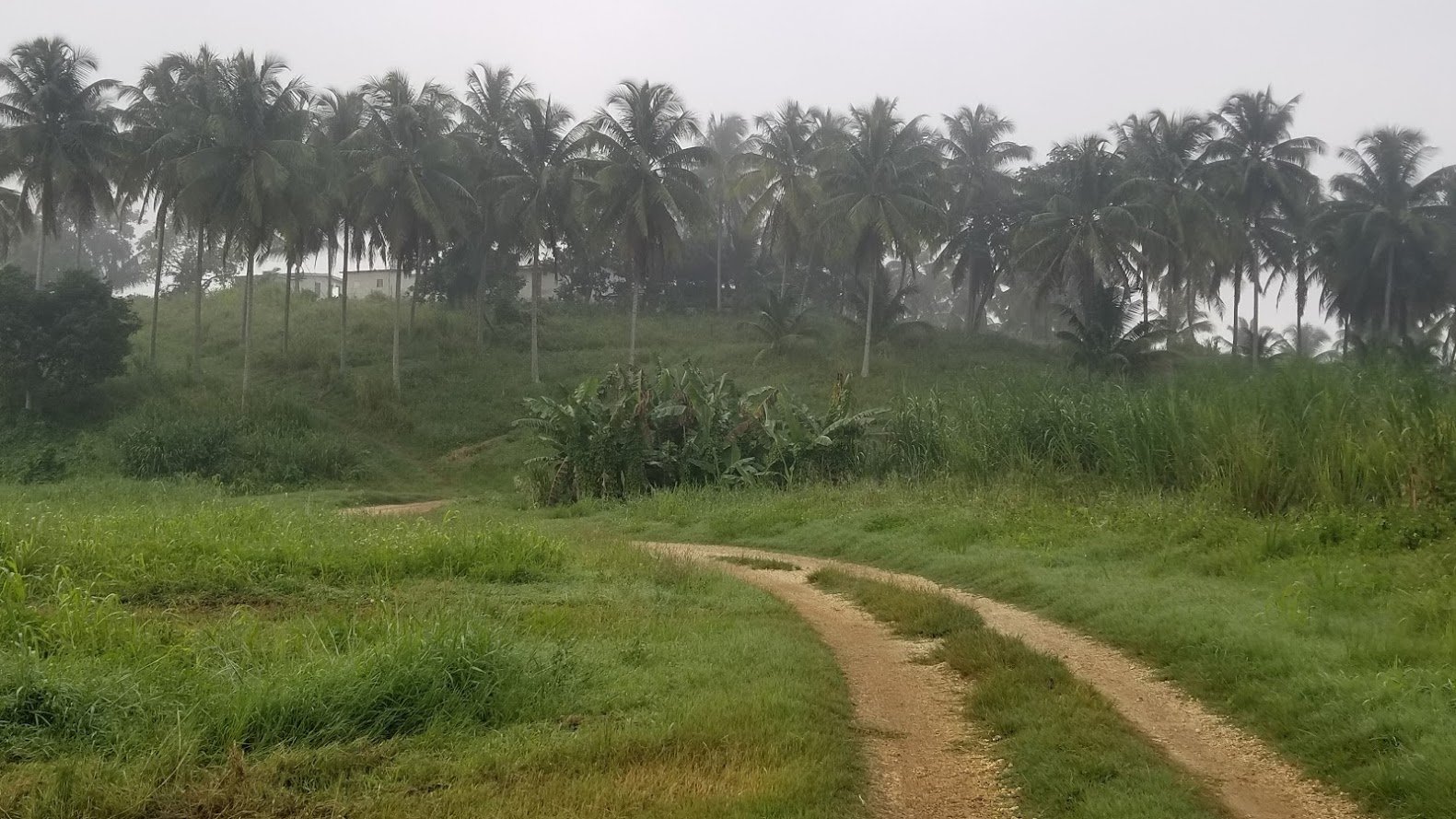 We now run towards an S-Bend with banana trees in the corner and more coconut trees towering over them.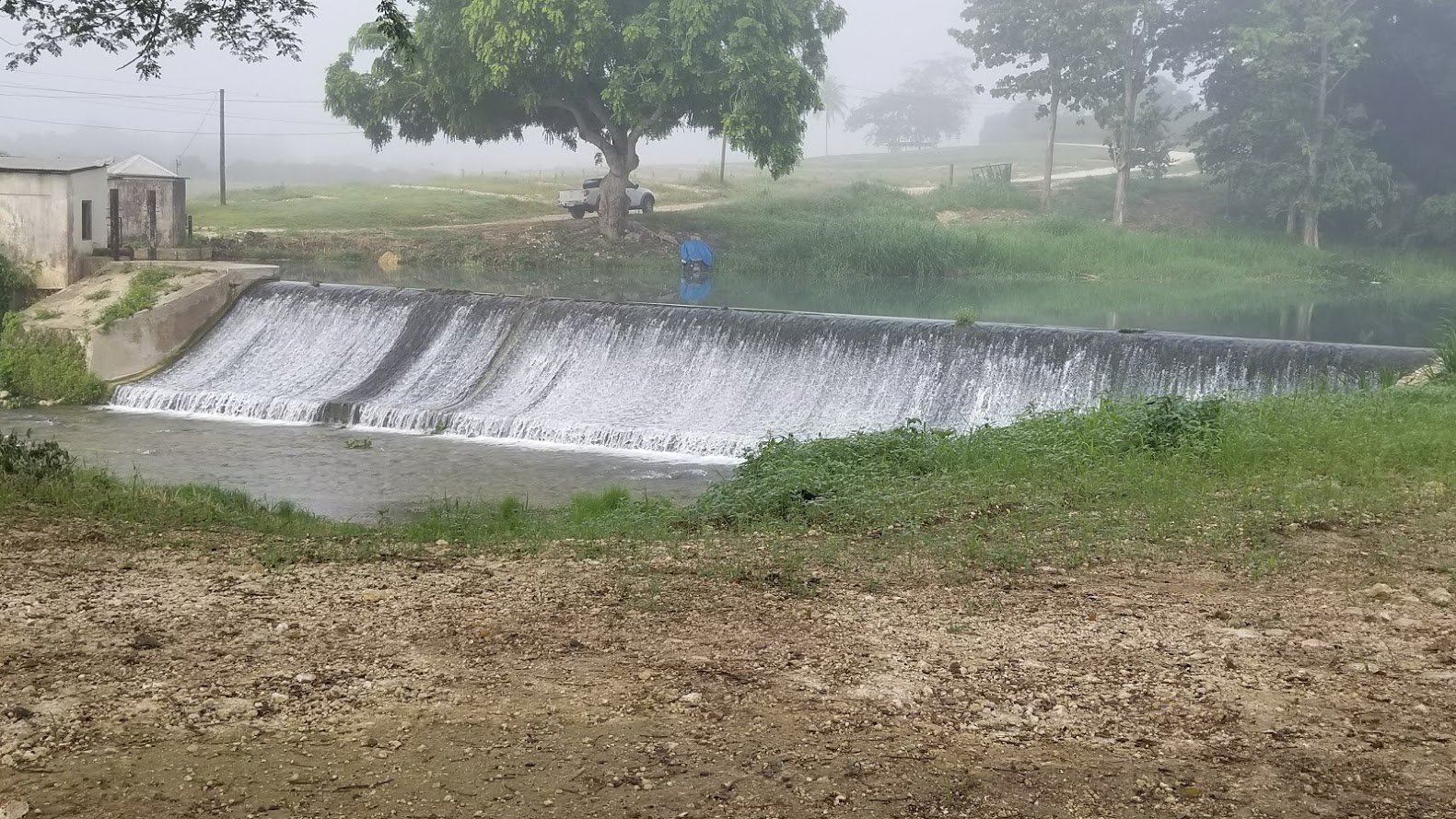 Our run comes to an end at what they called the "werks yaad" in local dialect or works yard in English where we are greeted by the water roaring over a small dam.
At this point we would have completed our 5k run.
THANK YOU FOR VIEWING