Torii gates at Fushimi Inari Shrine, 🇯🇵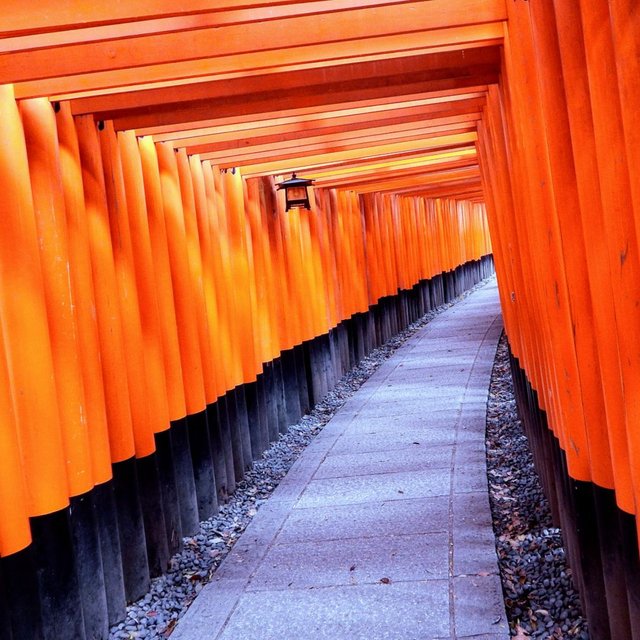 ---
These vermilion gates are beautiful, aren't they? I think they are the second most popular image of Japan in the world, just after Mount Fuji. This was taken in 2014 in Kyoto, and this is just a few of the Torii gates leading to the Fushimi Inari Shrine. It is an extremely touristic location and yet people were very respectful of the place and the noise was limited. I guess the majesty radiating from the place helps in keeping quiet though.
However, I remember waiting for quite some time until there was no one on the picture. It's really not easy!
We sadly did not have much time when we visited, and Kyoto has many (many!!!) interesting places to visit. As such, we did not do the hike that leads to Mount Inari as it takes around 2 hours. But, hey, that leaves one good thing to do for our next time in Kyoto 😅
Autumn looks like a good time given what I've seen online.
Also, if you are there, you will notice that some of the gates are marked with kanji, those are the names of the donators, of individuals and companies. I just read that these donations range from 400K¥ to 1M¥!
---