Panda in Tokyo's Ueno Zoo, 🇯🇵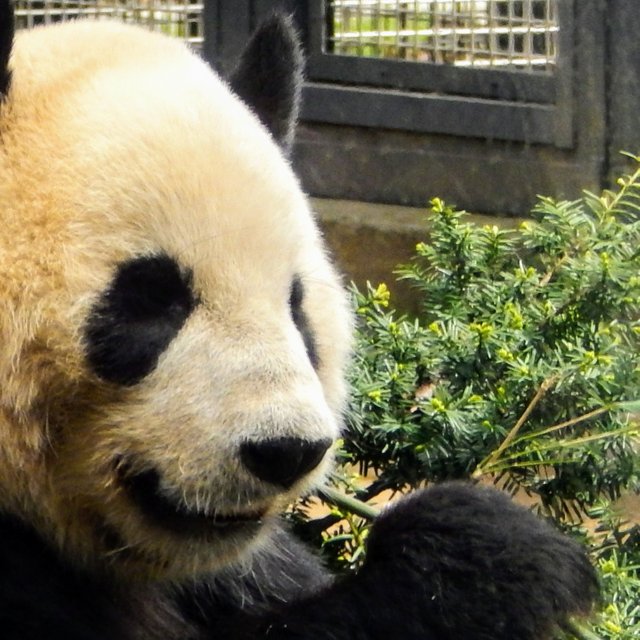 ---
This is a little throwback to our 2014 visit in Japan. Maybe a subliminal message somewhere made me thing about a panda, who knows!
In 2014, the next morning after we arrived, and after having a surprisingly good sleep in an hotel in Akihabara, we took a walk to the Ueno park. We did not even know there was a zoo nearby but since we both like these places my wife and I, we were pleasantly surprised.
The other little surprise was the panda there, because except that one time, I don't recall ever seeing a live panda in a zoo. I also remember one thing: lots of people wanted to snap a picture of the panda, so everyone made sure to be as quick as possible in order to let other people in, spontaneously forming a line... That was the first time I noticed this trait that I very much like: the fact that Japanese people want to be as respectful as possible of others.
I long to get back there again for what would be our third trip... but maybe not when it's 40°C in Tokyo! 😅
ありがとうございます!
---