Sunset at the fairy tale castle
Hi Guys,
From my last year's weekend roadtrip to Liechtenstein, Tirol, and southern Germany, comes a photo of the bavarian Neuschwanstein castle at the golden hour: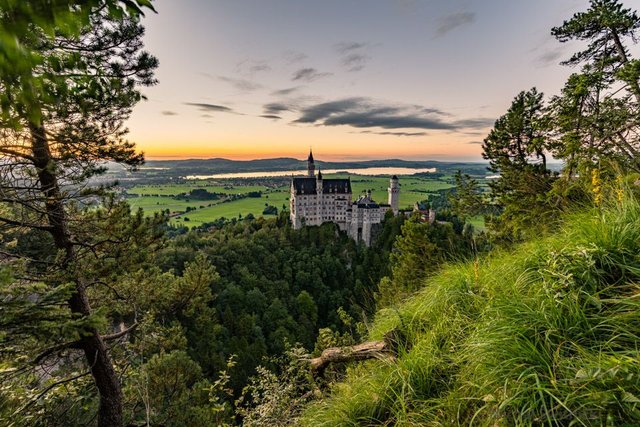 The palace was commissioned by Ludwig II of Bavaria as a retreat and as a homage to Richard Wagner. Ludwig paid for the palace out of his personal fortune and by means of extensive borrowing, rather than Bavarian public funds.
A high-res shot is available at my professional profile: https://500px.com/photo/169945601/sunset-at-the-fairy-tale-castle-ii-by-micha%C5%82-%C5%9Awitnicki.
Don't forget to follow me for more photo stories.