Ever heard of the Neuschwanstein Castle? The most famous landmark in Germany, now to be seen at sunset here
Hi Guys,
From my recent weekend roadtrip to Liechtenstein, Tirol, and southern Germany, comes a photo of the bavarian Neuschwanstein castle at sunset: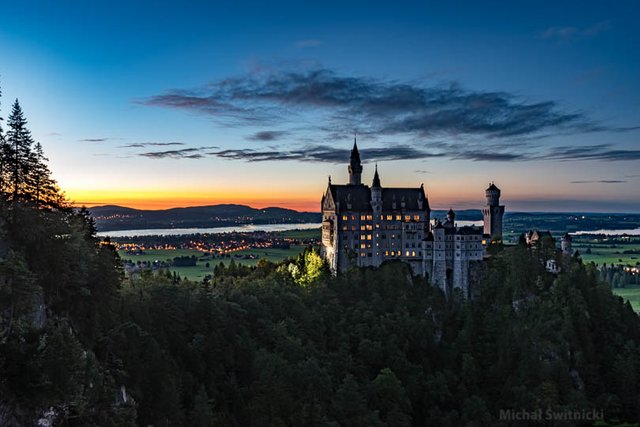 The palace was commissioned by Ludwig II of Bavaria as a retreat and as a homage to Richard Wagner. Ludwig paid for the palace out of his personal fortune and by means of extensive borrowing, rather than Bavarian public funds.
A high-res shot is available at my professional profile.
Don't forget to follow me for more photo stories.