Wednesday we were lucky enough to have both my wife and I with the day off. We decided to take a roadtrip out to Cooperstown NY where they were having a Quilt show at the library there.
We left the Hudson Valley lowlands and started the drive on NY 23. We were heading over the Catskill mountains. Before we came to Windham NY, there was a scenic pull off.

Windham has the ski resort. Even though it was in the sixties and almost all the snow had melted, the resort had made snow for the runs the previous few days.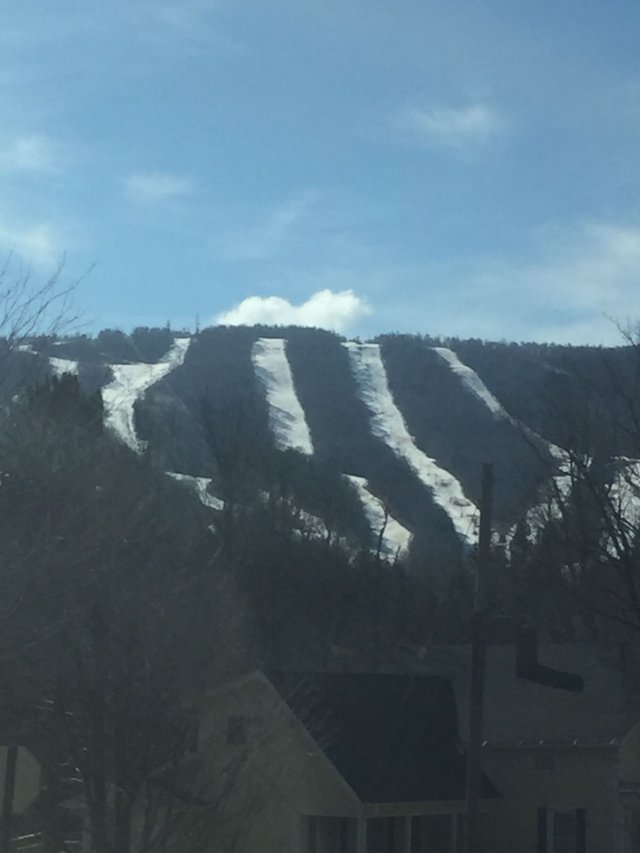 Although driving through the mountains has some great scenery,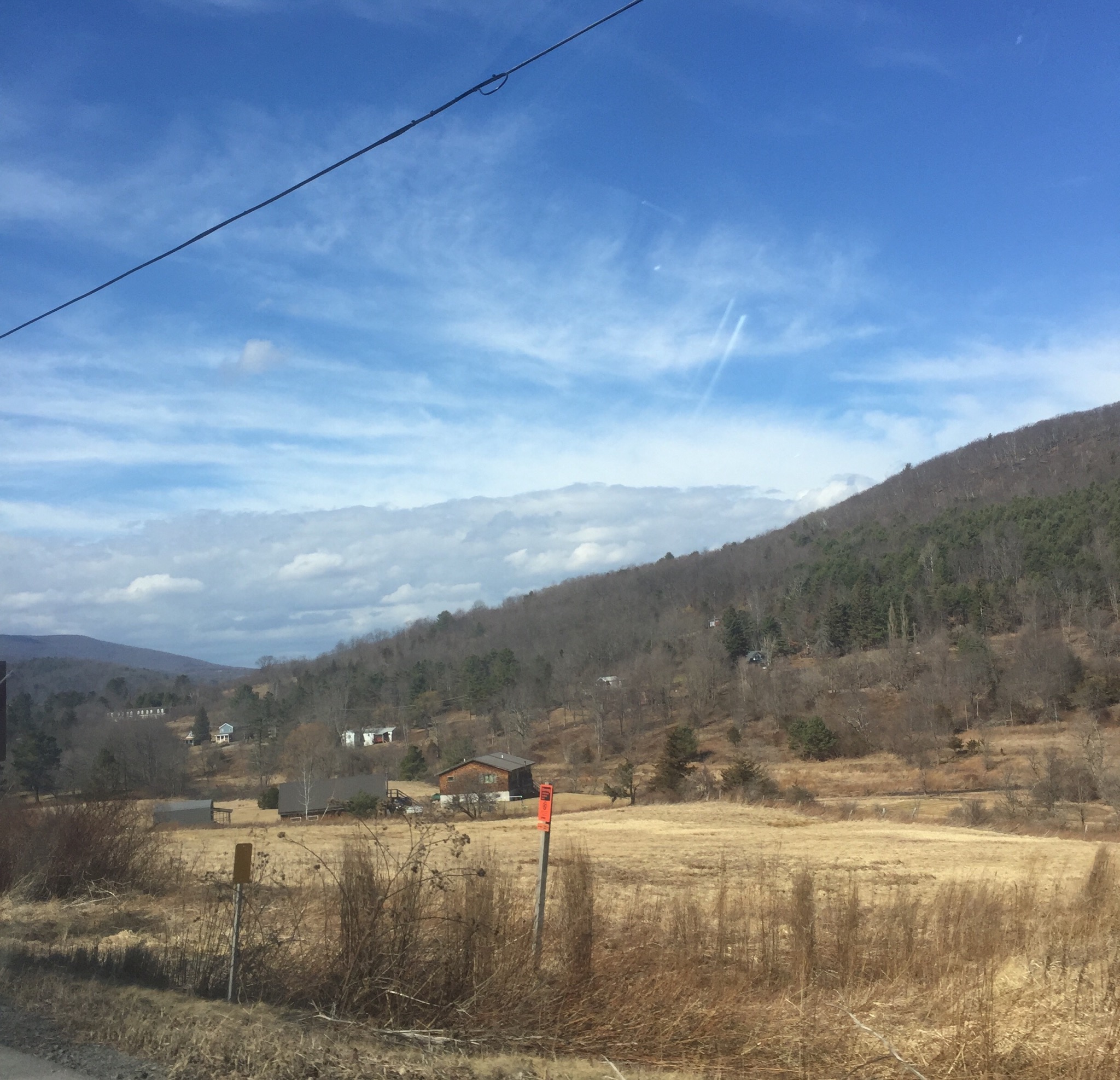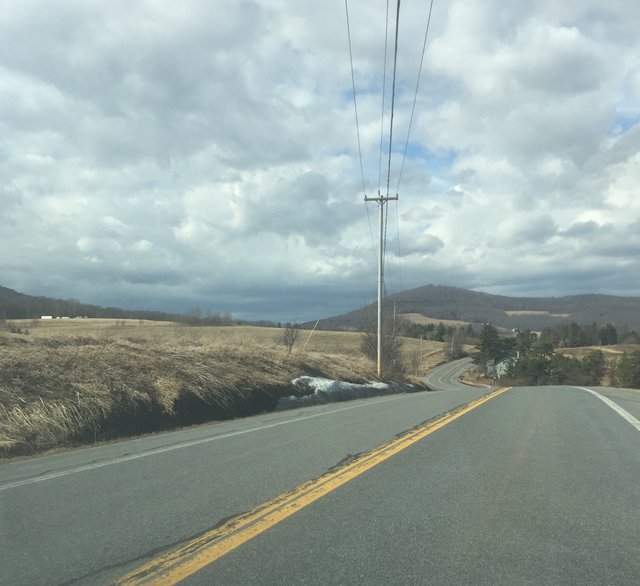 it's a very economically depressed area. The little hamlets and villages usually run alongside the numerous creeks. They had been flooded during Irene several years ago and are in various states of disrepair.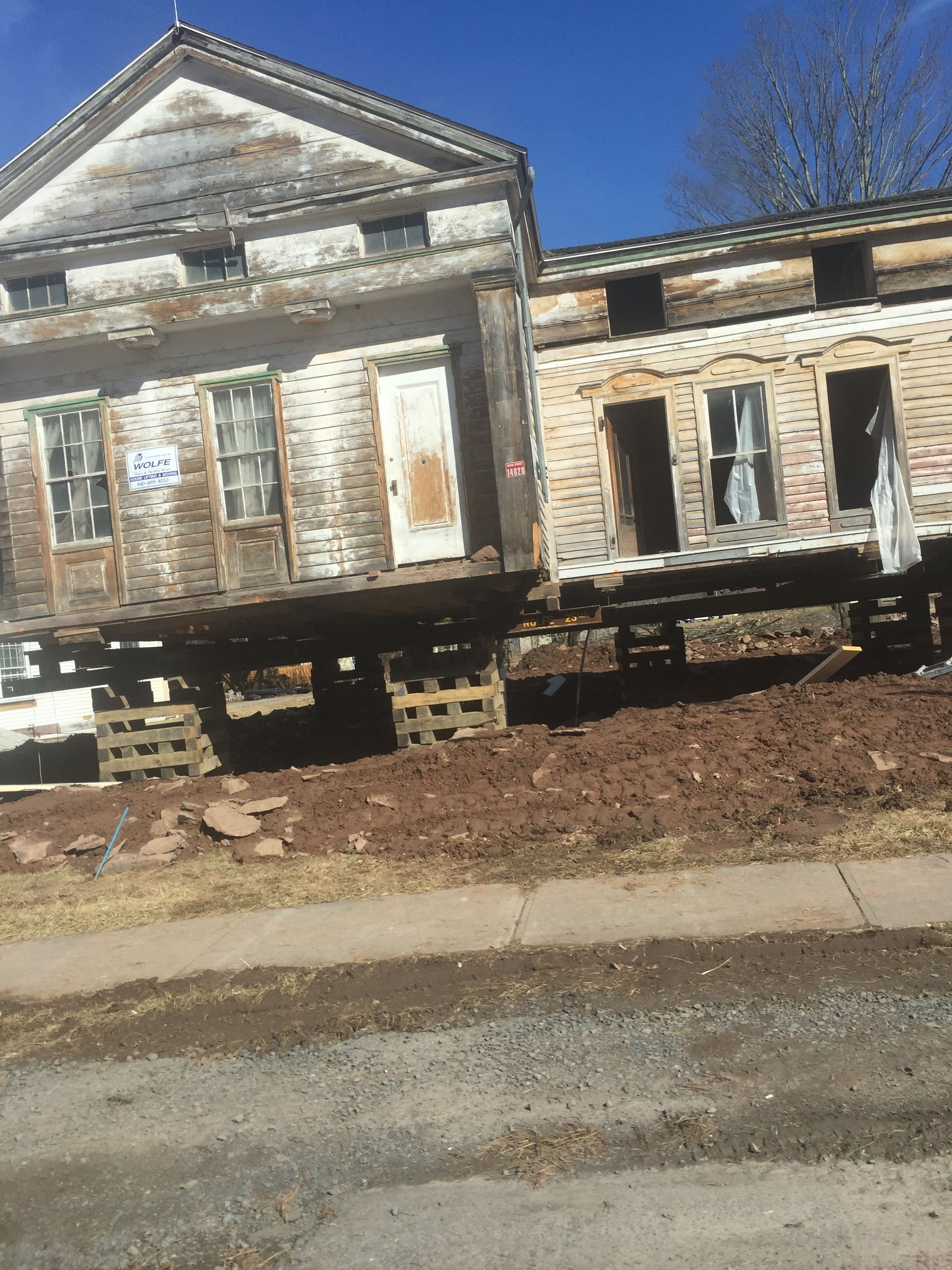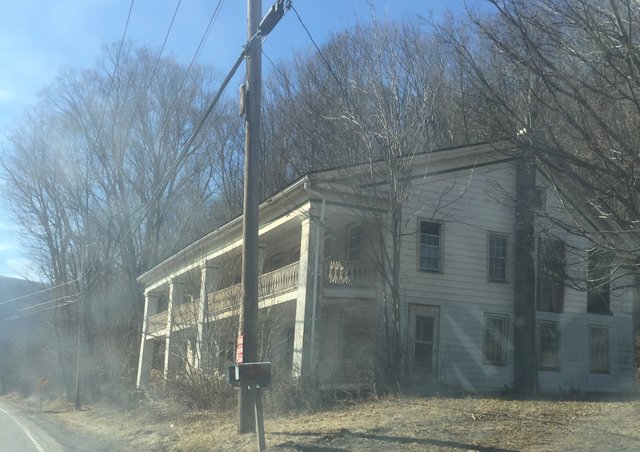 We passed this one farm where they had a collection of old rusted tractors on display along the road.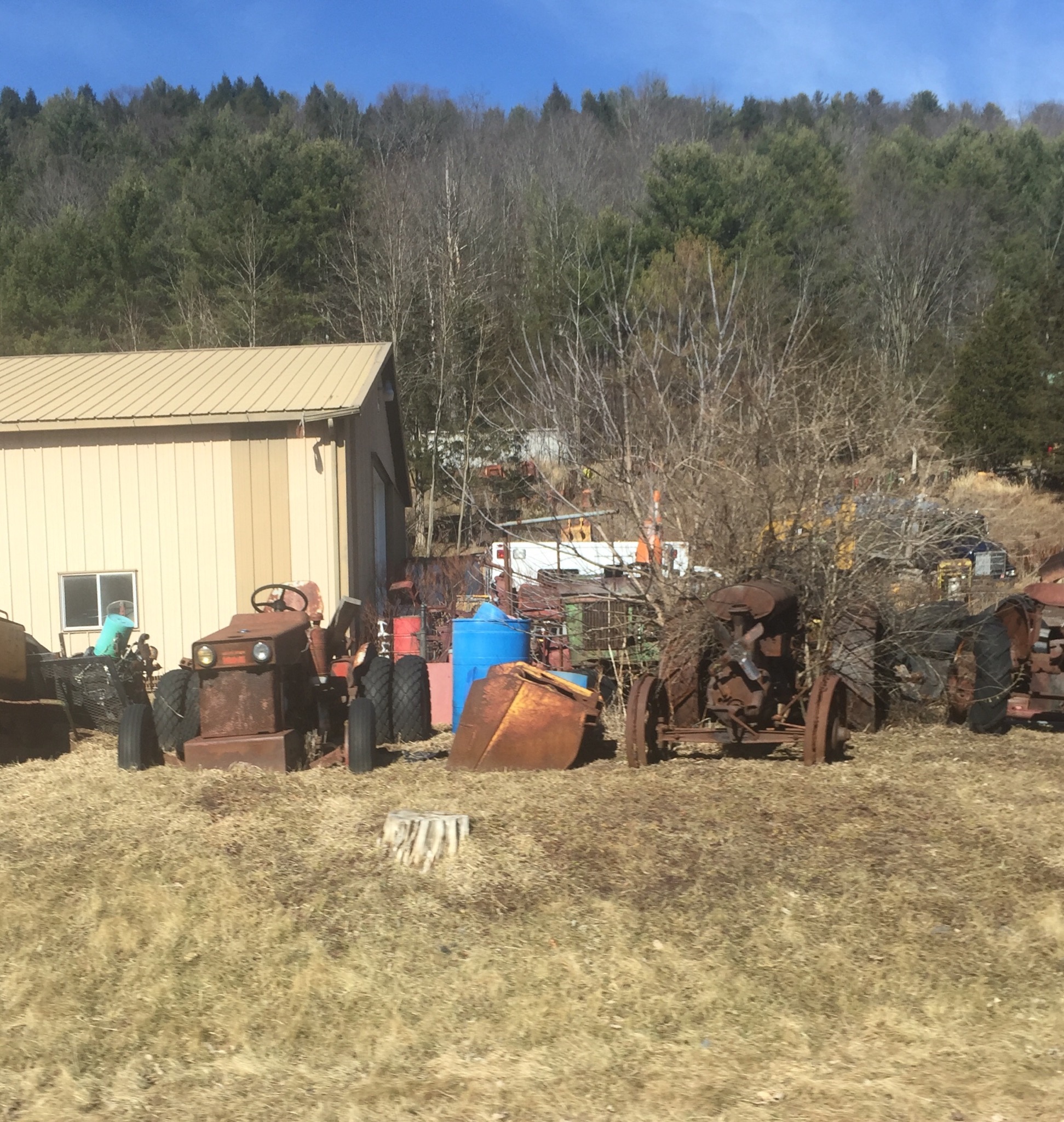 Part 2 will be a stop at a yarn shop before we got to Cooperstown and the quilts.