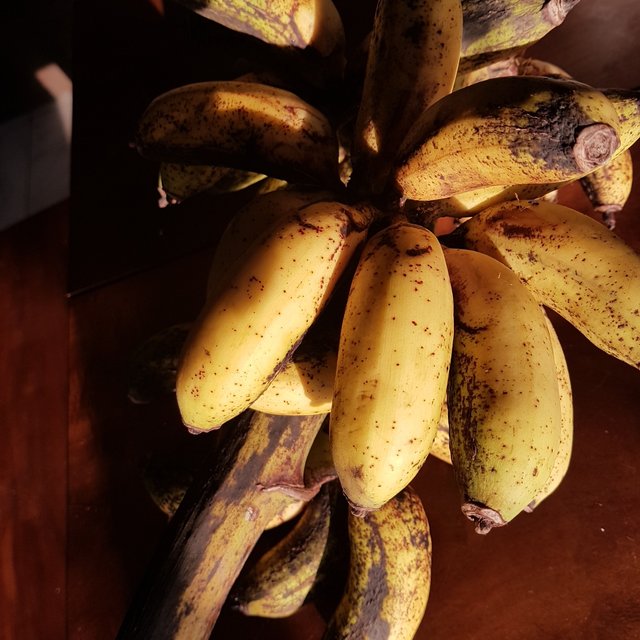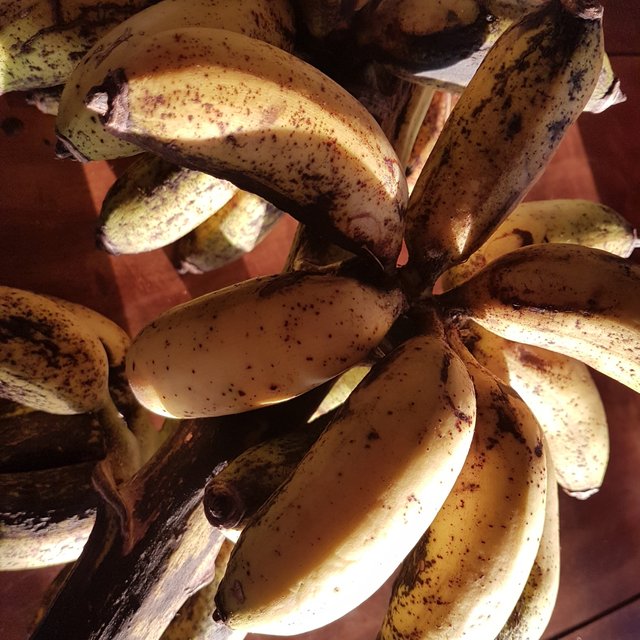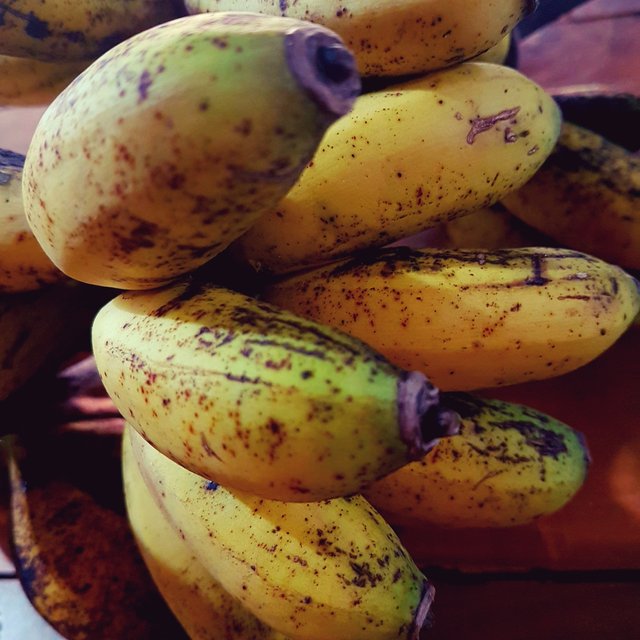 ---
Saw this as i went to our kitchen yesterday morning and find out that it was ours, its' from a fallen tree after the typhoon. Left alone for about 2 weeks till they ripened yesterday. This kind of banana have only this size and not bigger.
Believe me, it is not the smallest banana fruit size in this country. I've seen a smaller one. Don't ask me the name though as i got no clue.
Has anyone seen a red-peel banana?
---