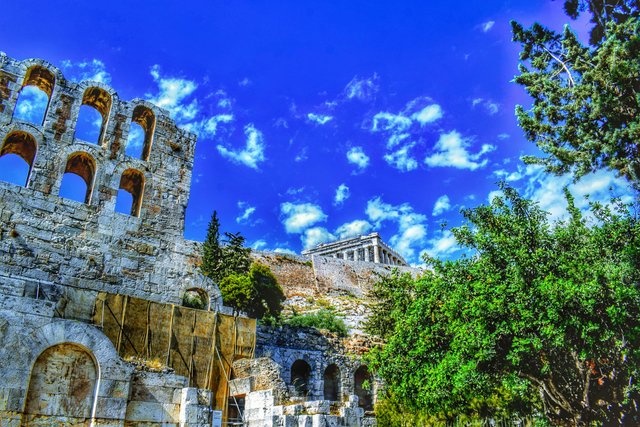 View of History in June 2018
Time Travel
A photo from #myolddrafts series, showing the remains of a great civilization. What you see is still there this year, and it will be for a long time, we hope... These structures are proof of the ancient brain and work. Visiting this historic site is your opportunity to enjoy real time-travel. Easy access via Athens airport if you come from the other side of Earth or for your convenience if you live far from Athens and you decide to spend your summer vacations in Greece, then subway or taxi (it's around 40 $usd for the ride from the airport to Athens historic center), and here you are in the picture!!! Tempting, isn't it?
★★★
Athens city is very beautiful in August just because it is almost empty of people... Don't miss this summer!!! Visit Greece for an unforgettable immersion in History, and... in the blue sea!
★★★
Thank you very much for visiting the @imealien blog

★★★

If you are planning to visit Greece this August feel free to ask about anything you need to know for the best organization of your trip. If you need assistance or guide or just some help, please leave a message.This is Original Content by @imealien © 2019-2020 All Rights Reserved
The photo was taken by @imealien (of course) and is included in the #myolddrafts series. Have a wonderful and creative day!!!
★★★