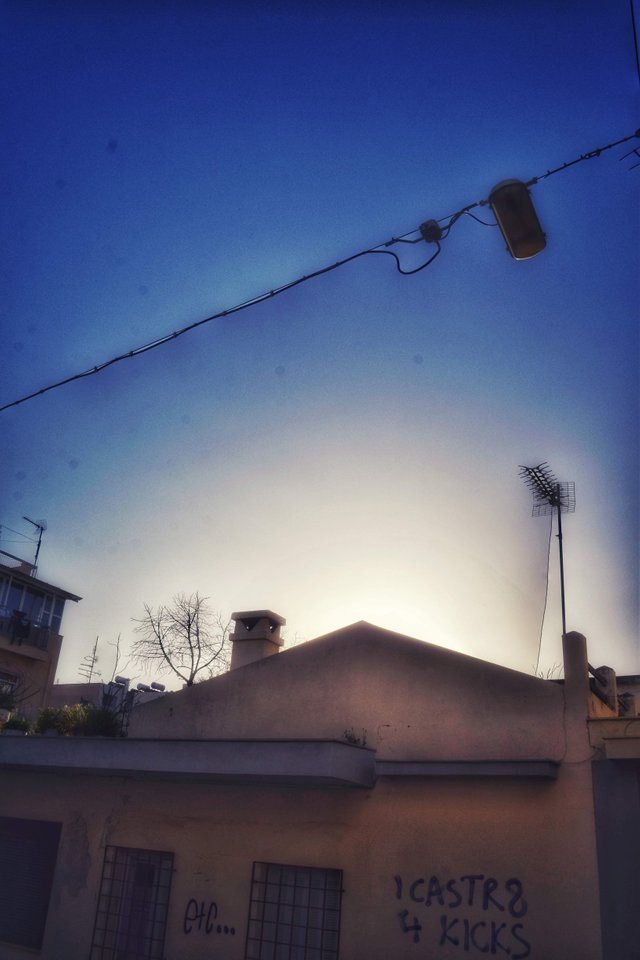 ---
WOW!!! Steepshot seems to be in a reanimation process!!! After a long period of total inertia I saw one of my latest posts... The feed module also is updated, at least I'm able to see some recent posts of steemians I follow! That's great!!!
This photo is dedicated to the full success of the steepshot reanimation!
Well, as about this photo, it's not the best one of this series (February 2019) but I like the unusual point of view and the composition. It's Athens city, it's unique snapshots... Here we see the flirting between the beautiful airborne-style public lamp and the handsome tv antenna with the romantic background of the hidden sunset! Unique moments in a unique city!!!
I wish you a happy Tuesday and great photos!!!
Original Content
by @imealien
All Rights Reserved
Thanks for visiting my photo-gallery on steepshot!
Photo number: New-2019-2-A
---