"Gold glaze and aliens" - or how I was dragged into a new project :)
Greetings!
Although I have long ceased to participate in various competitions, I still could not resist, when Julia, who worked as a hairdresser with me in other competitions, asked for help with several tasks. She did not waste time with the last of our teamwork and learned make-up, whose skills she decided to work out, as well as to test herself in "TOP MUA".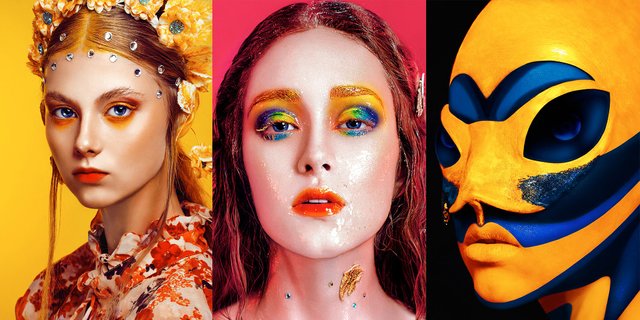 The first task to which I joined was connected with the use of metal jewelry on the face of the model, and despite the fact that Julia did not quite understand him correctly, we managed to get the first place! Which, by the way, became for her the first in the season :) True in this stage I participated not as a photographer ... but as a retoucher, and this picture was taken by another photographer. And at the moment there is voting for the best shot of the season and most likely this work will win, although its only remaining competitor is my other work))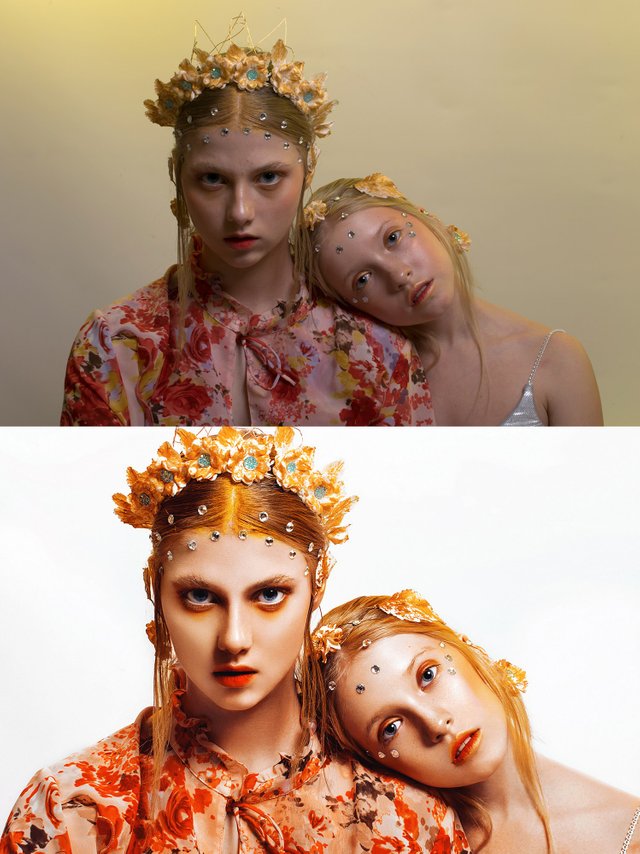 The next job I missed because of some circumstances and Yulia had to process the pictures herself, but nevertheless she coped, thanks to a good image and went to the finals! In the finals, I again took up the job and filming completely passed under my control. The next stage was to create an image using a bright make-up without sudden abrupt transitions and endings with the obligatory use of something that creates the effect of glaze.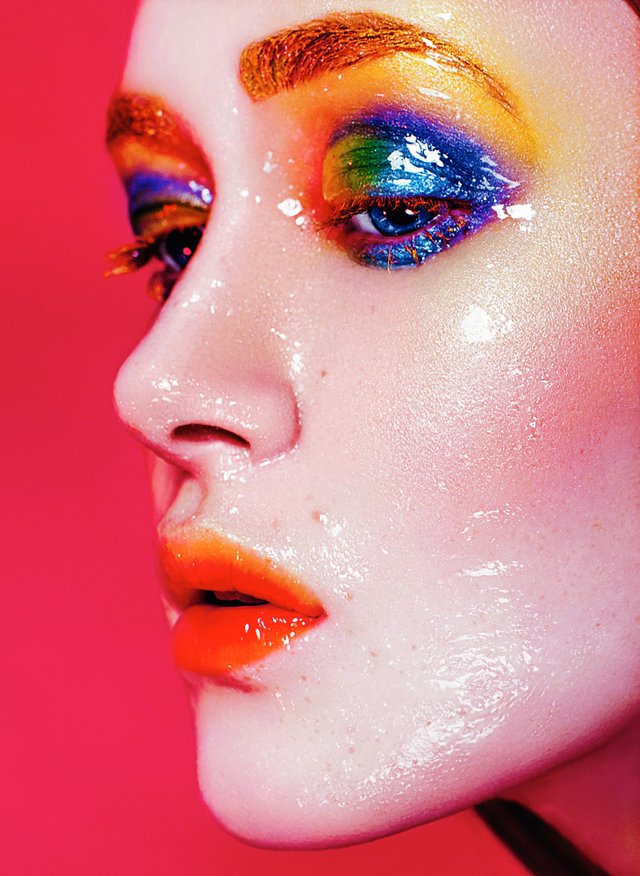 True, Julia thought about the glaze literally and cooked it. Although I would prefer a simple transparent hair gel, because with proper smoothing it will create the necessary evenness of the surface and the desired effect. Because of this, we took only the second place this time. The glaze was very sticky and lodged with lumps, forming folds that strongly stand out in the pictures. But no matter what, I still think that our work was brighter and more expressive than the one that got the first place :)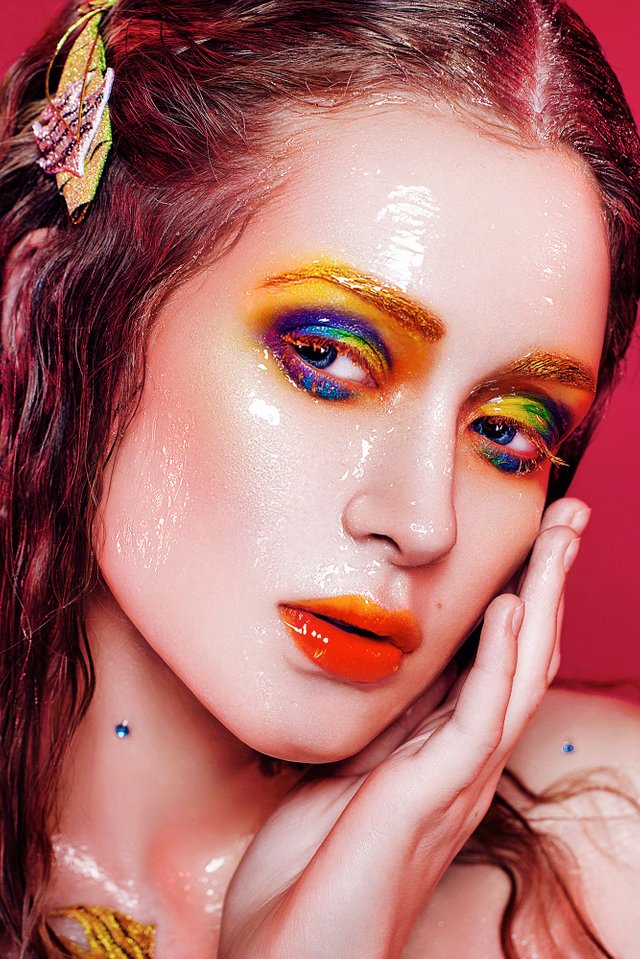 And finally ... my most favorite job, which became the last in the season - "Another world". Here we had to portray this original alien! After talking with Yulia, we agreed on an exemplary concept, although she was still not too happy with the assignment, because this work is not in the direction.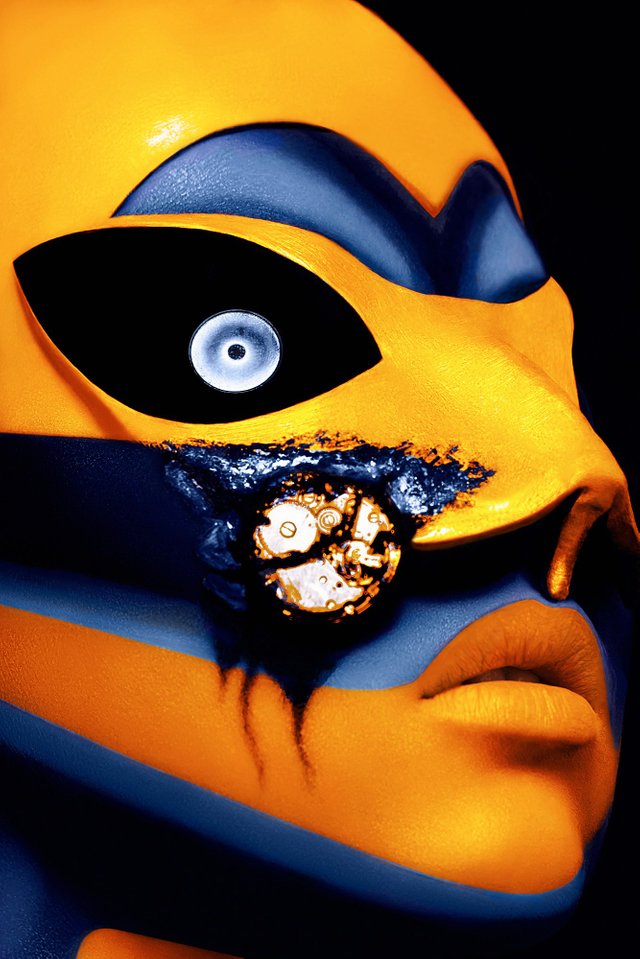 Since the lining was made of plasticine (with the exception of lenses in the eyes), during the application to the face of the model, it began to melt. It was necessary to press the edges under the cap for swimming, because of which the corners of the eyes were cut off and they needed to be created during processing. The cap for me, of course, became a surprise, because I suggested to collect the hair in thick strands, to give them a shape resembling a tentacle, but Julia did everything differently.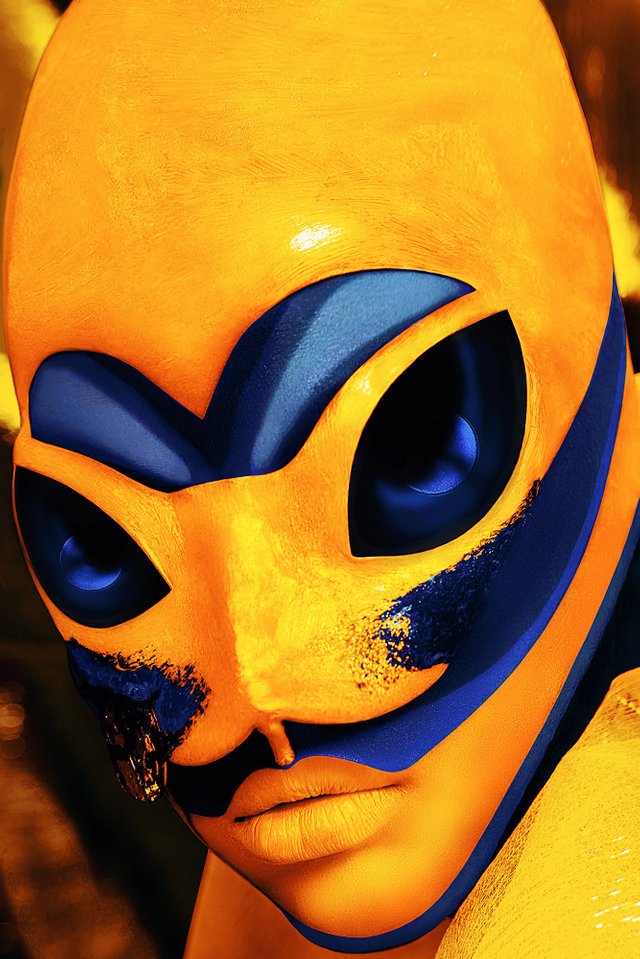 In the end, this work brought us first place in the season! Partly because the second finalist chose to perform work in a minimalist style, not transforming the model into an alien in general. And although Yulin makeup was not at the highest level, she tried to turn it into something more. Also, the judges noted how well the work was transformed after my processing and I think it partly played a plus for us)) Unfortunately, Julia did not win the season, because in the finals balls for the previous stages are also taken into account, but all the same very satisfied and happy to participate in the new project. Especially I, tk. enter into long-term adventures, not yet in my plans, you need to implement many of their own ideas, but still nice to remember again this feeling of competitive excitement :)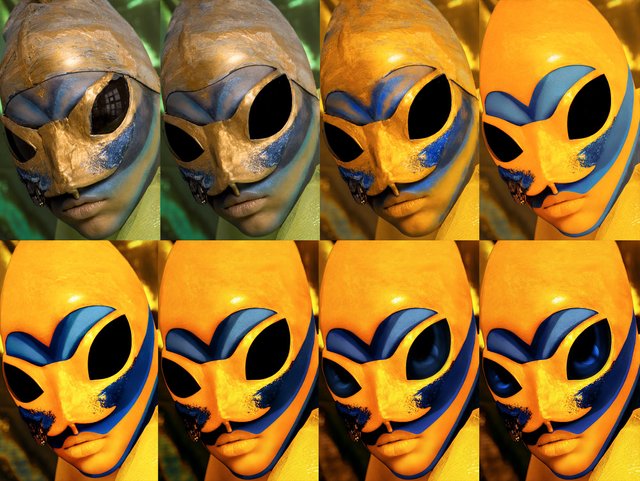 Thank you for attention!

---

---