Based on "Club Kids"
Hello everyone!
Honestly, it's still difficult for me to understand what "Club Kids" is. Google says, this is a group of some people who love parties, which in the 80's and 90's was very popular, thanks to its unconventional shocking and vulgar appearance. They were invited to various discos, where they entertained themselves and entertained the crowd. Some still do not abandon their business and continue to deal with it, thanks to a new wave of such a fashionable current in our days. And it was such an assignment that we found in the contest :)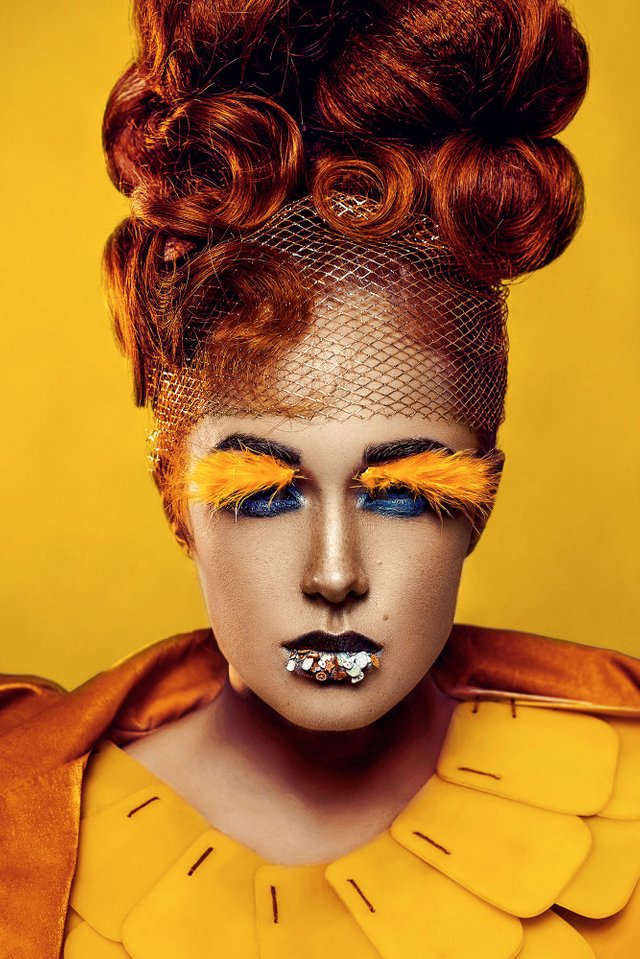 The essence was to create a completely new and interesting image on a given topic. Our make-up artist and hairdresser could not decide on one, so they stopped at once on three) Although, in my opinion, none of the created images really looks like what I imagined. Almost everything turned out to be more feminine than necessary and Natasha was quite recognizable.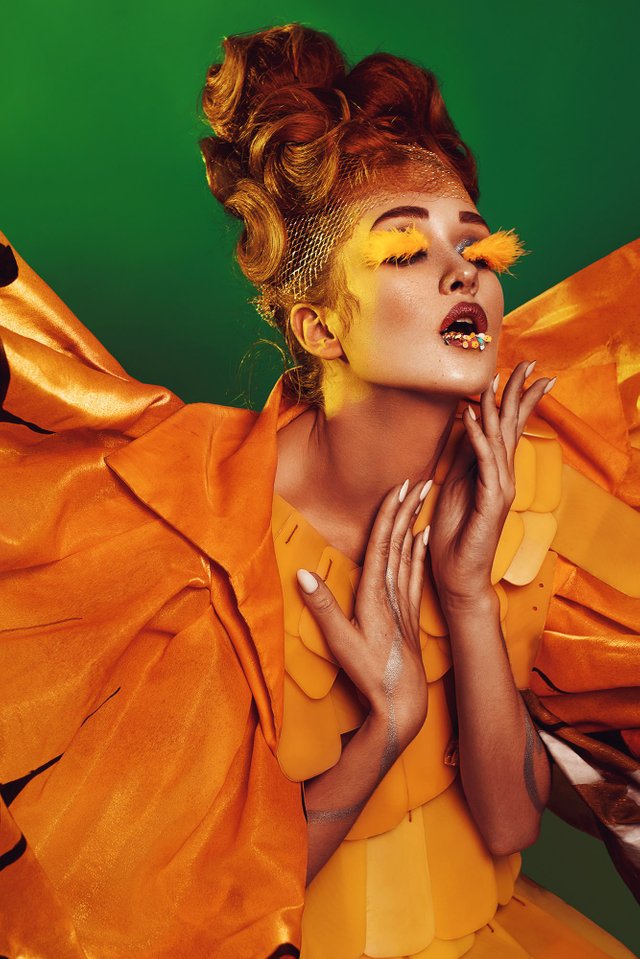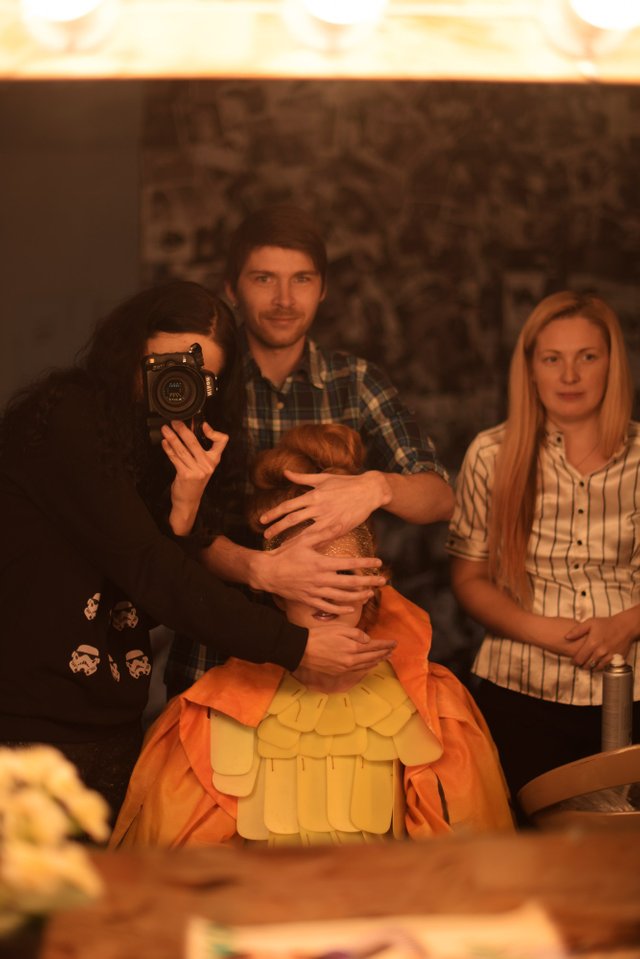 By the way, for the task we used very unusual costumes, which were borrowed in one of the universities of the city, where students design direction sew them, as their thesis work. There was also a cloak, painted under the wings of a butterfly, and a dress made of plates, a space suit and what was on hand :)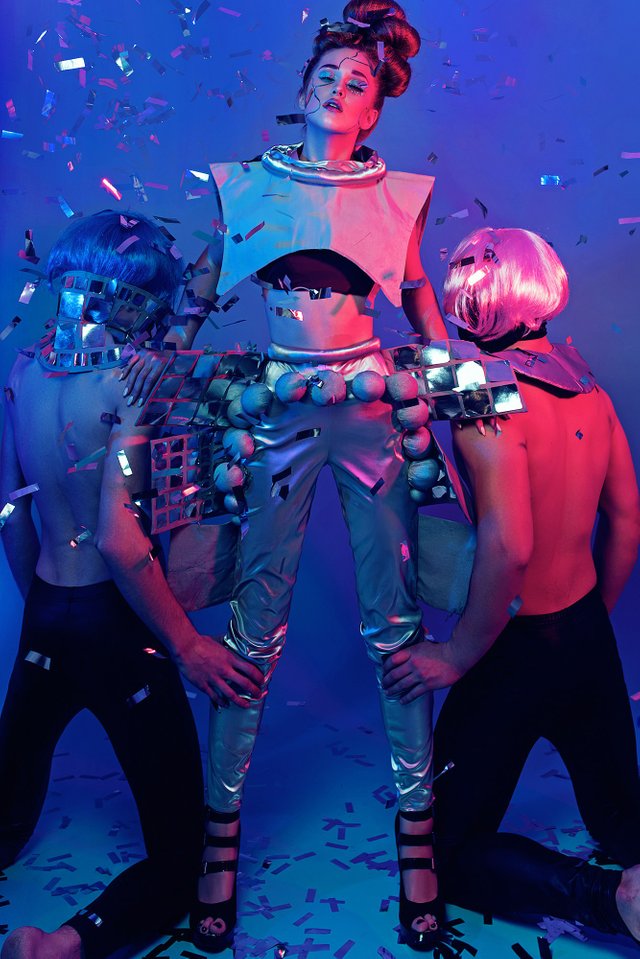 We also managed to attract two guys (whose names are strictly secret :)), who agreed to help with such provocative filming. Even the administrators of the studio could not resist and helped spread confetti! It was very nice, but we literally spent the whole day in the studio.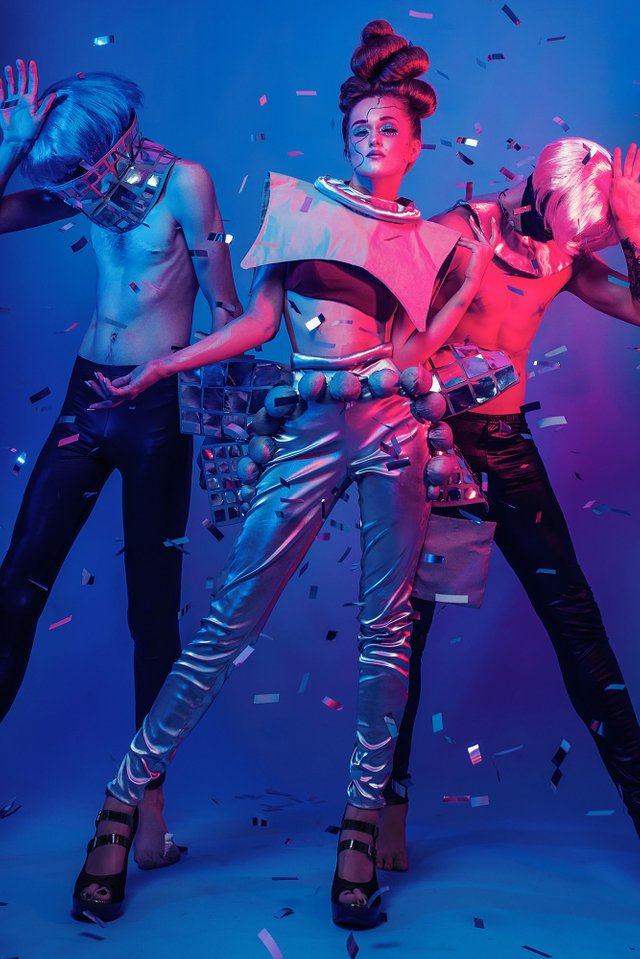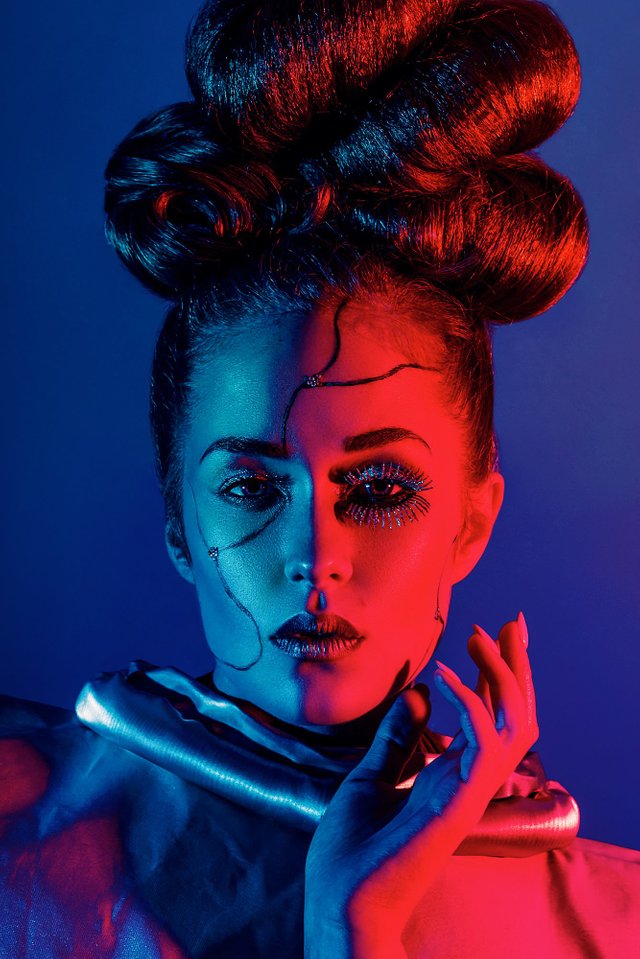 The last image was ... well, very funny and probably the only one who was the strongest for the definition of "Club Kids")) Unfortunately, I have not processed more than one photo yet. there is a lot of work with the "costume" and with makeup, in which I redraw the colors in. By the way, we finally took 4th place! And the judges noted that complex images are given to us easier and better)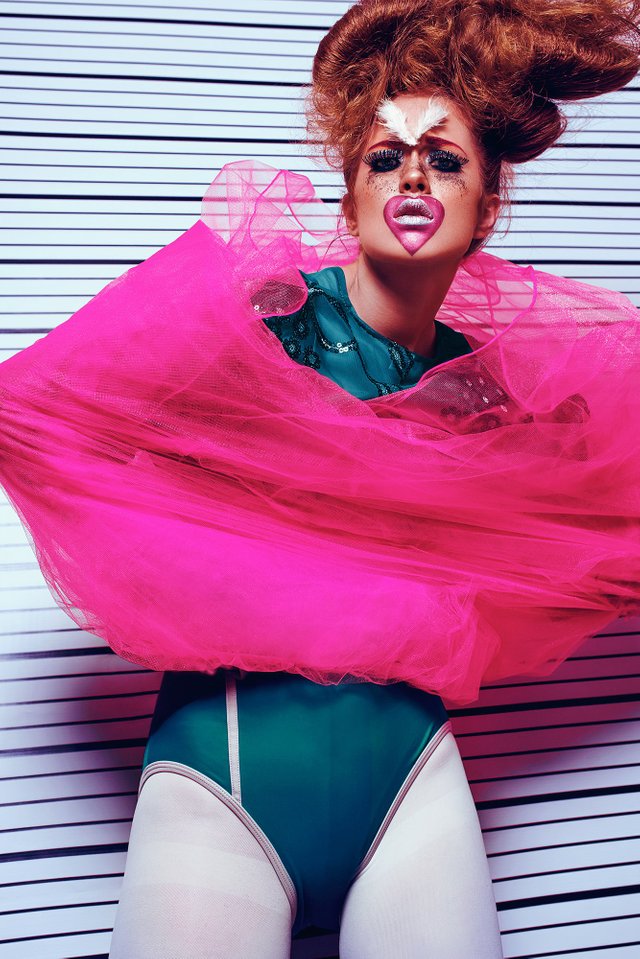 Thank you for attention!
---

---