$110
Do you love sledding, but hate snow &/or traveling at speeds above .5 MPH? Oh, boy, do I have the toy for you. This mamma-jamma travels well (pretty shitty) on hard surfaces AND under most vehicles! In case you need to apply a car-bomb to one of your playground enemies. (We know who you are Donald. Not that Donald. I speak of the lesser known, more orange Donald.)
Must love mold—or, dip this bitch in a vat of vinegar. Seriously. In the process of cleaning it, my skin itch'd for a few minutes where I touched some boldly DARK mold. I have the immune system of someone who traveled the world as a toddler—& then kept on going. In other words, I never get sick. If you ever get sick, you're probably just going to die, & then who's going to use this frucking summer sleigh?! Not you. Your dumbass is dead. Please, use a hand condom before stroking this wood.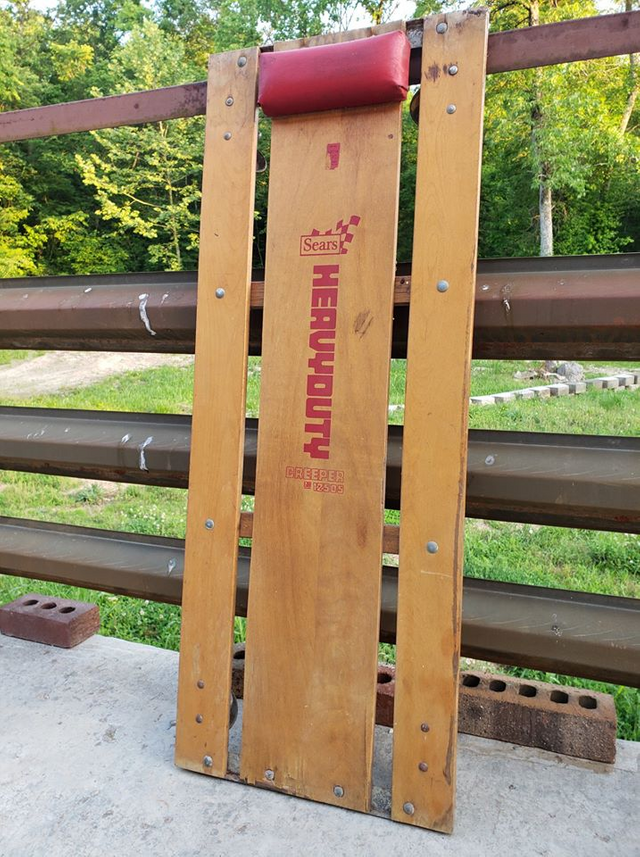 Caption for photo 1: Look at that wear & tear! This thing should probably be returned to Sears. Good thing they don't require a receipt for returns on many of their fine products. I think. Is that still a thing? For 10% more dollars, I'll include a brick of your choosing.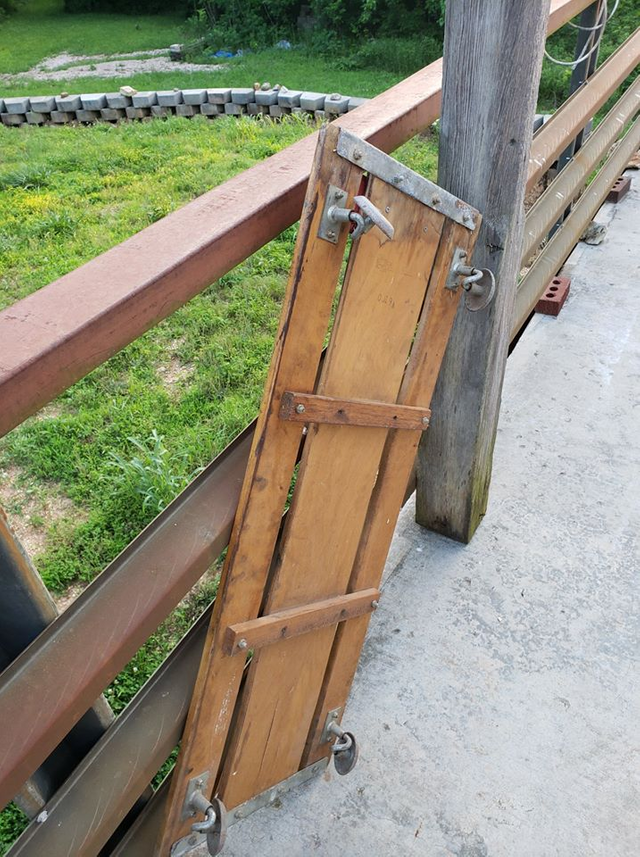 Caption for photo 2: Not those bricks.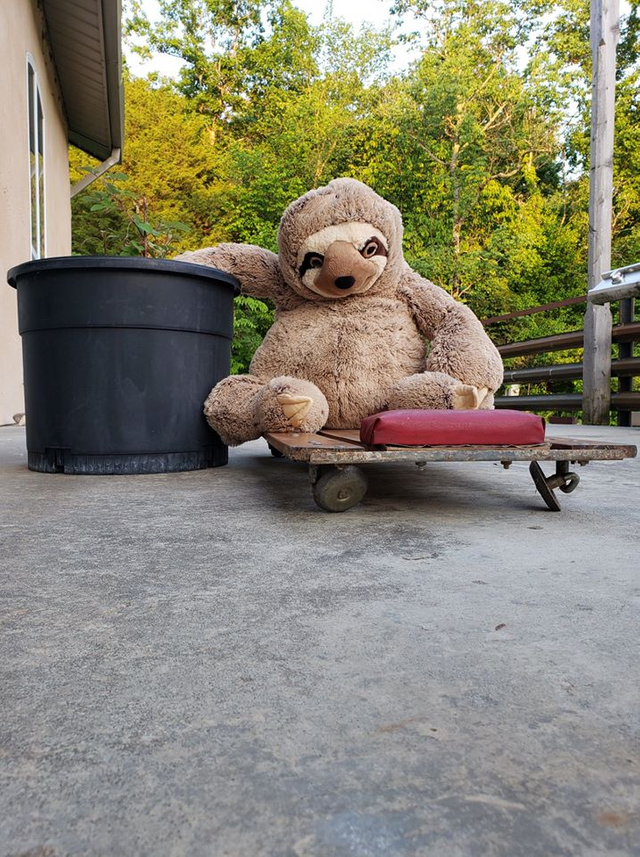 Caption for photo 3: Gerry loves it! So can you, for only $90. Online, these vintage badboys sell for about $100 on eBay. Oh shit, the price is inflating, you better hurry! Art adds value to this world, so I'll be taking the best offer higher than $110. I'm also open to interesting trades.
I'm selling a house full of stuff. Each piece will be numbered, signed with DNA infused ink, & come with a snarky/silly/thoughtful/ranty/whatever post. I'm playing a game of chicken with entropy. 100 years from now (or whenever/ifever), I hope someone is inspired to bring all the pieces back together for one silly-ass art exhibit that helps to show us that our lives can come back together, no matter what happens to us. Individually, each piece is meant to bring the comfort of knowing—even in chaos, we always have a place in this Universe, given that its entirety is our home.
To go along with this project, I'm writing a reality-meets-fiction telling of the process—in the sci-fi genre, of course. If you buy a piece, you get a free copy of the book, & if it pleases you, I'll likely put you into the story.
One final thought on economics. Early investors win more & lose less. If this catches on, that $110+ could grow into $5k in only a few dozen months. Also, others realizing this will drive that $5k even higher. I mean, who doesn't want to be part of a future quest?!