Bloody Moon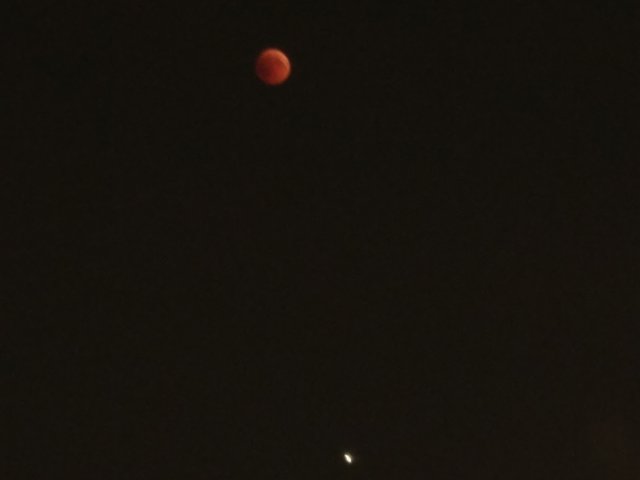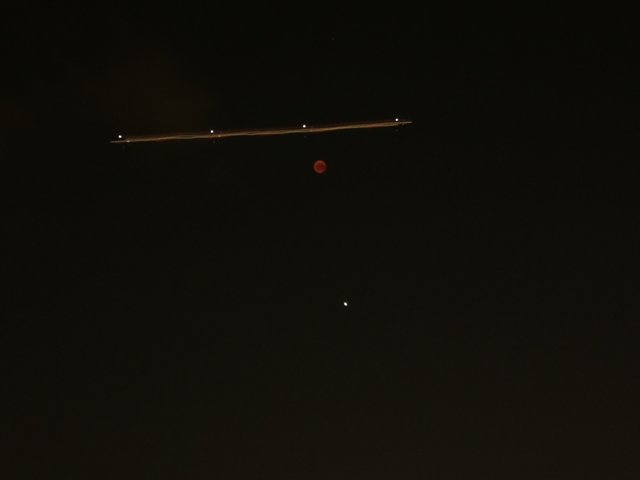 Moon eclipse and plane (taken in 4 seconds)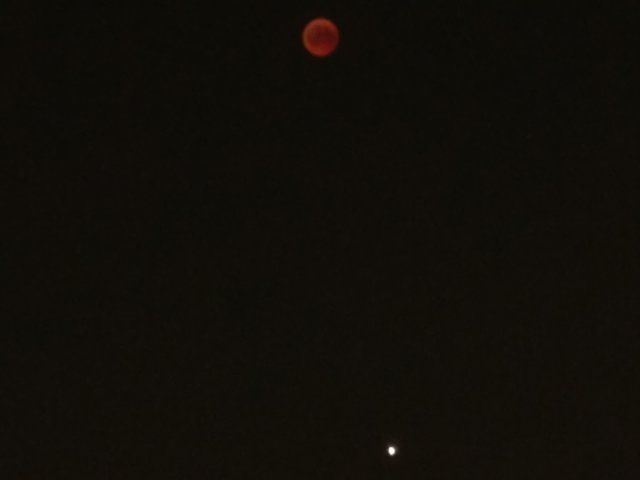 This photos taken by my smartphone Xiaomi Mi5. I took my first manual photos with my phone. There are some photos taken by Samsung NX300. But I didn't send that photos to my computer. After that I will share them.
I would like to state that I think Mars more important than Moon. Because Earth and Mars on opposite position. And this encounter very rare. But Moon Eclipse happens often.
As you can see there is little orange/white dot at the bottom right of the Moon. That is Mars Planet. On the 31th of July, Earth and Mars will be closest to each other.
On the other hand, there are many story about to Red/Bloody Moon. I think these are superstition. It is up to you to believe and not believe.
And me and my friend wanted to watch meteor shower. Because of light pollution, we didn't.
The next eclipse seems to be over America. It maybe wrong. I didn't research it. I am very curious about it, want to see that eclipses photos.
Have a nice day/good night (here UTC +3, time is 02.00 am😁)