One of the main attractions for visitors to California is the wildlife! In this new series I am going to explore some of the local critters as well as the scenic views around me. Today will showcase the very playful and entertaining California Sea Lions that often frequent the docks and shores along the coast.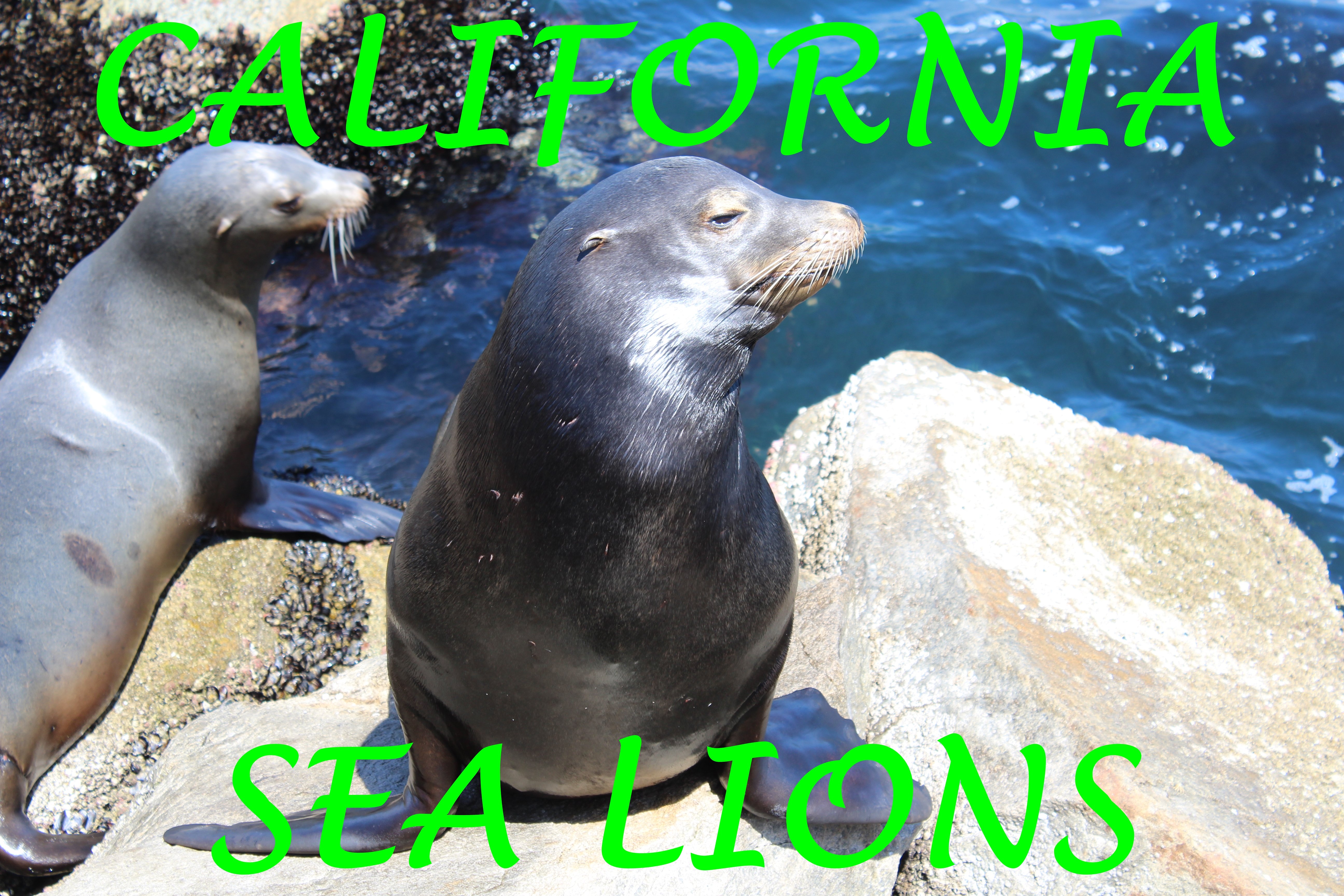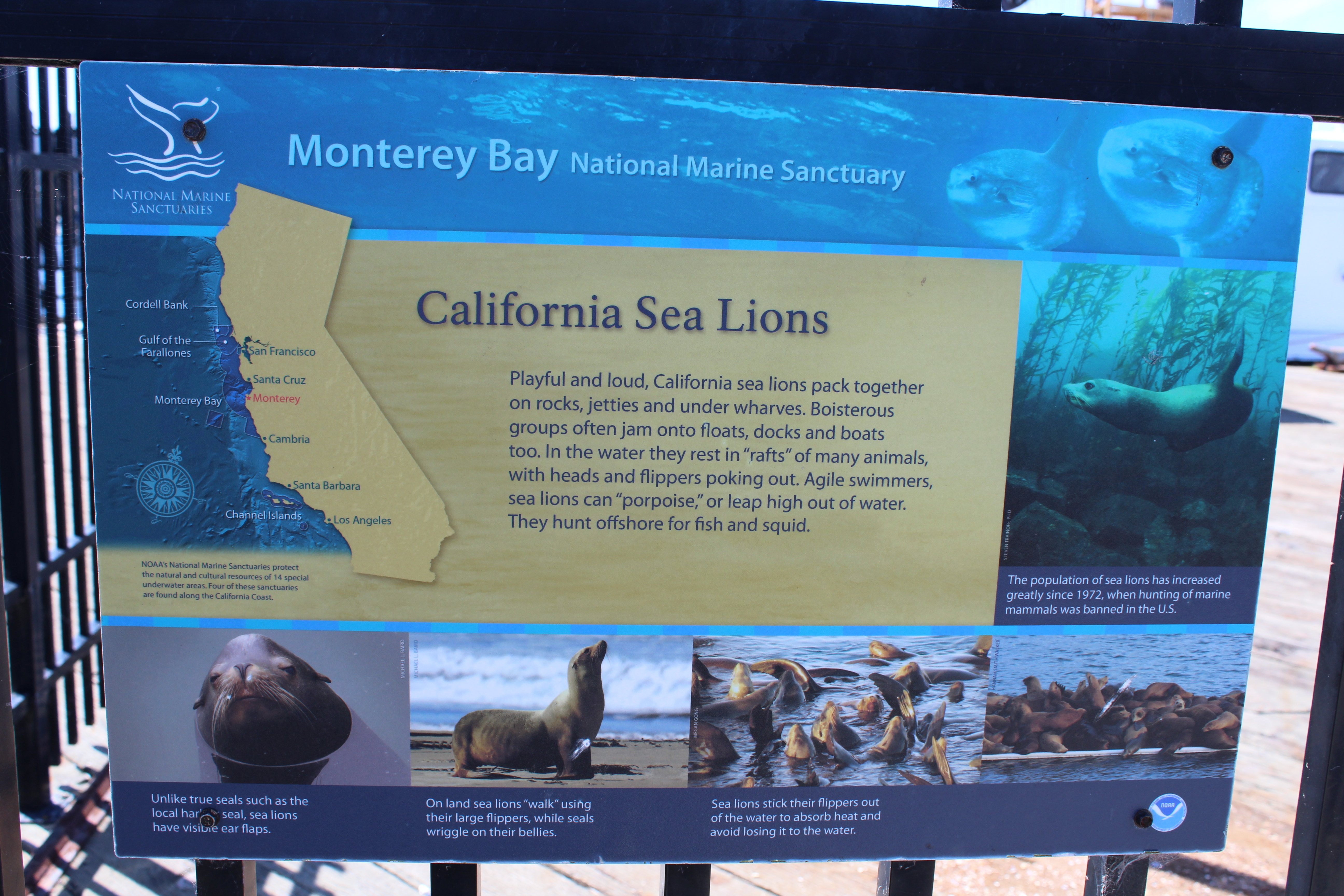 Often confused with seals, sea lions are slightly different in morphology and behavior but easy to identify by their visible ears.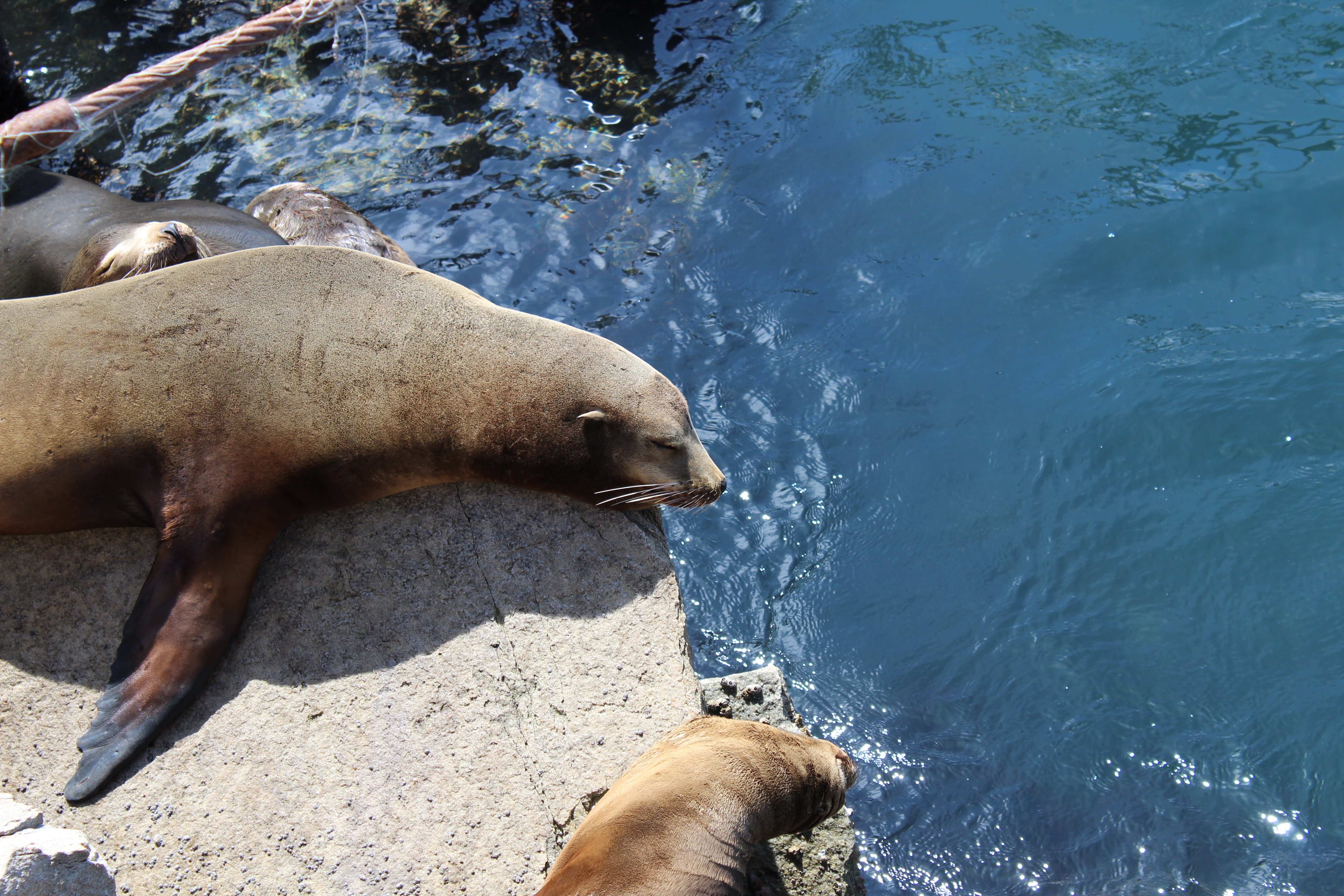 Much of their day is spent basking in the sun.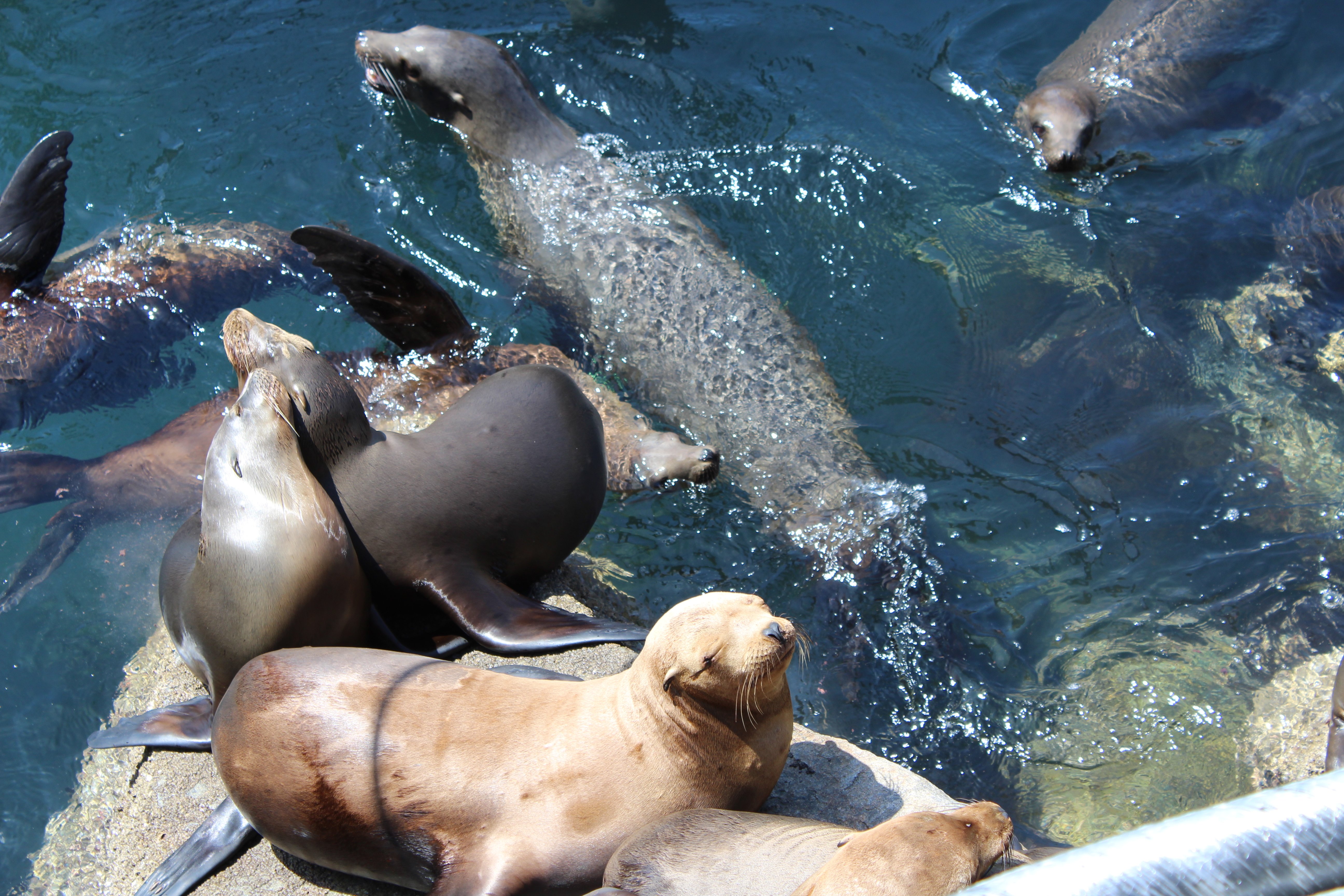 Being very social animals they are almost always clustered together. Some of them are play fighting, others are huddling with their family members.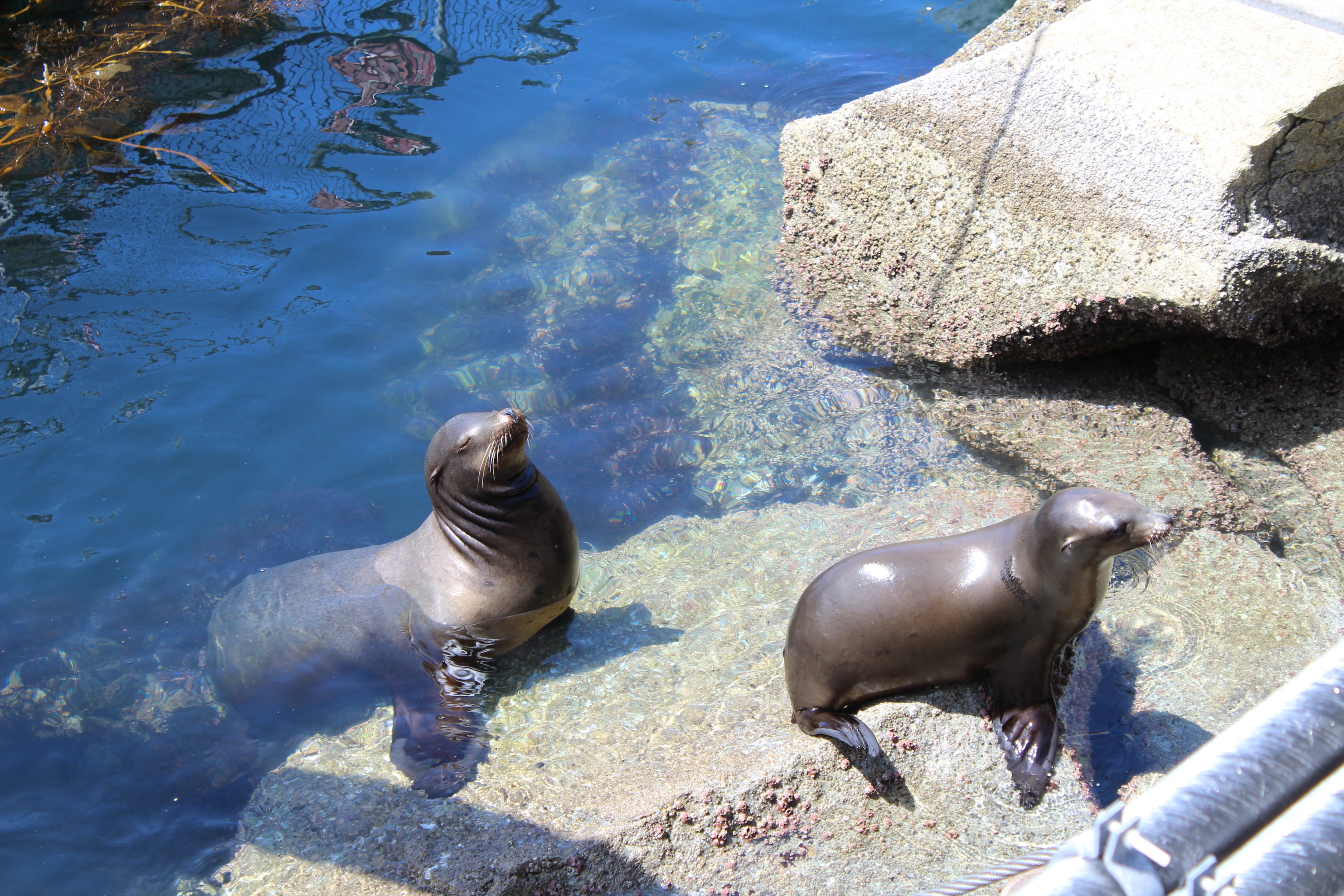 Being a sanctuary there is plenty of space and food for these little guys.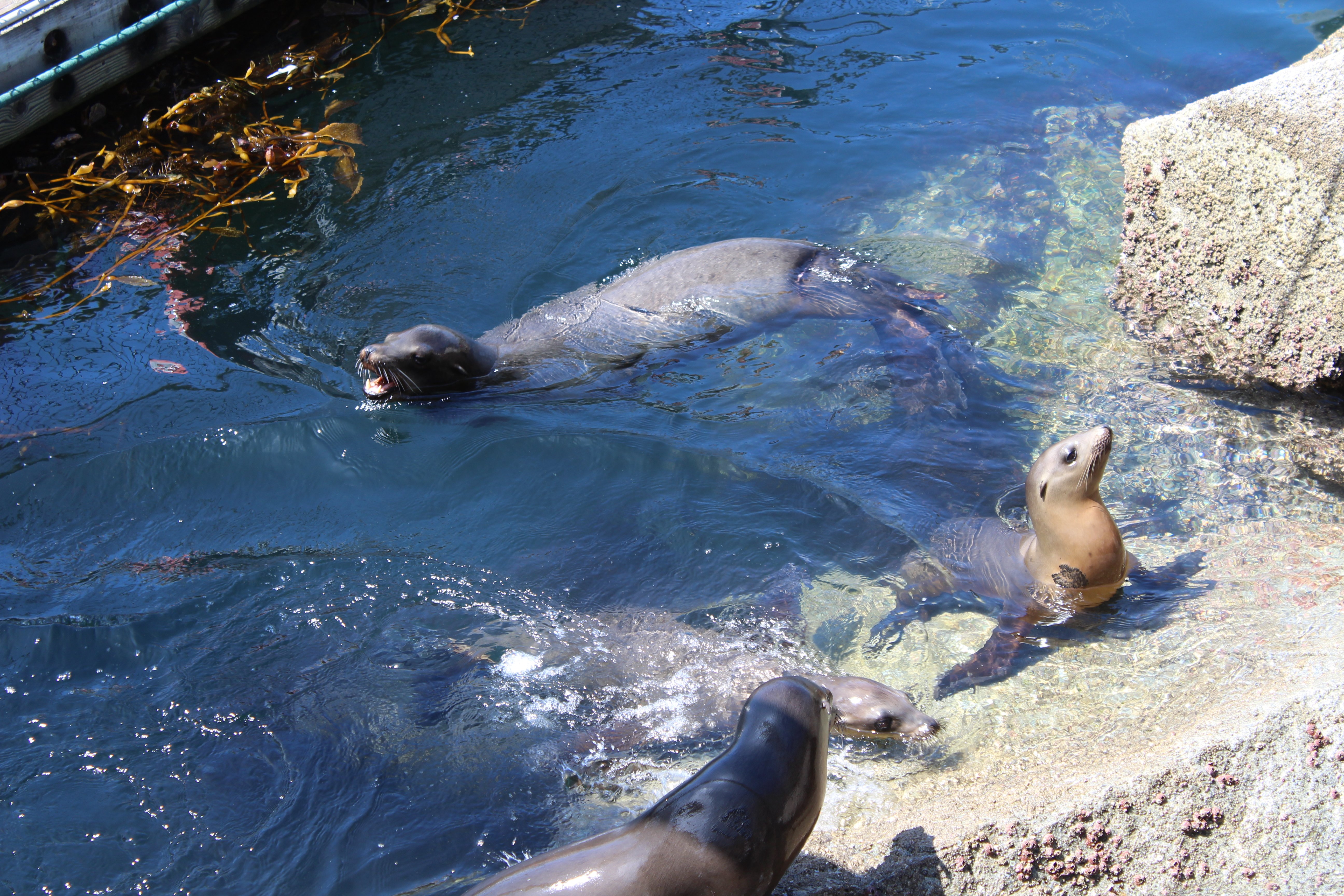 I wonder how old that baby is on the right? He is much smaller than the other ones.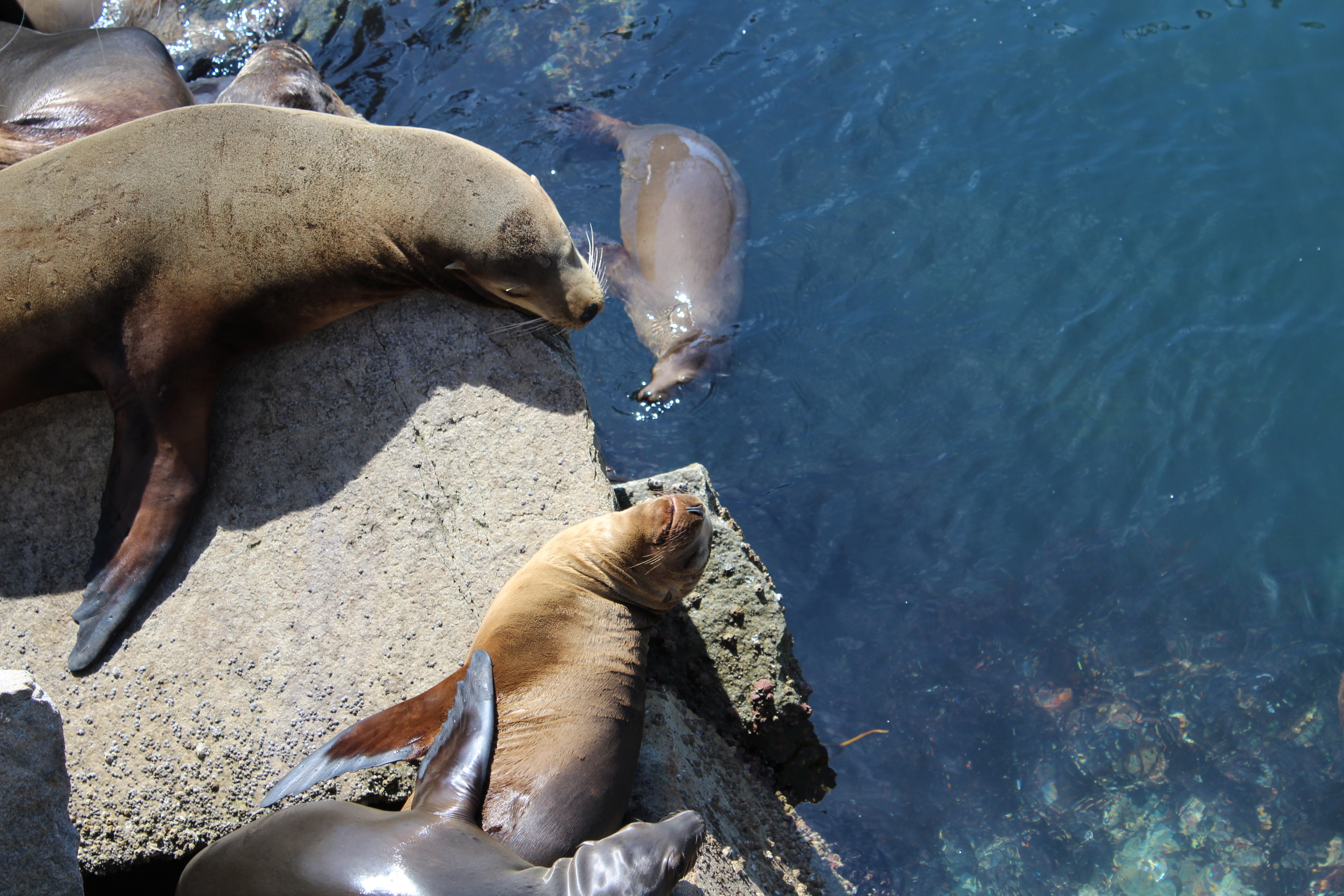 What a life!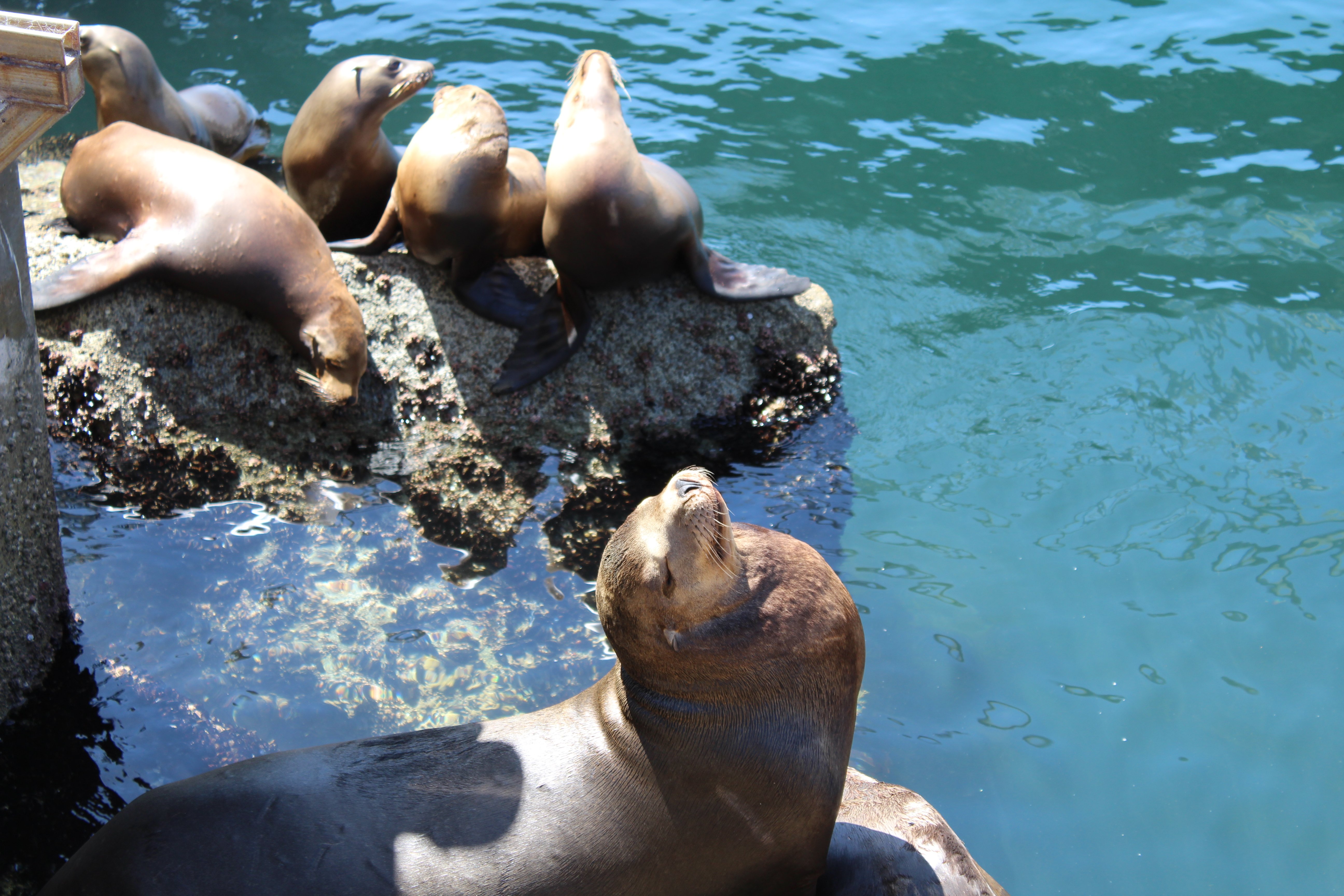 Looks like they are taking a post lunch nap :-D!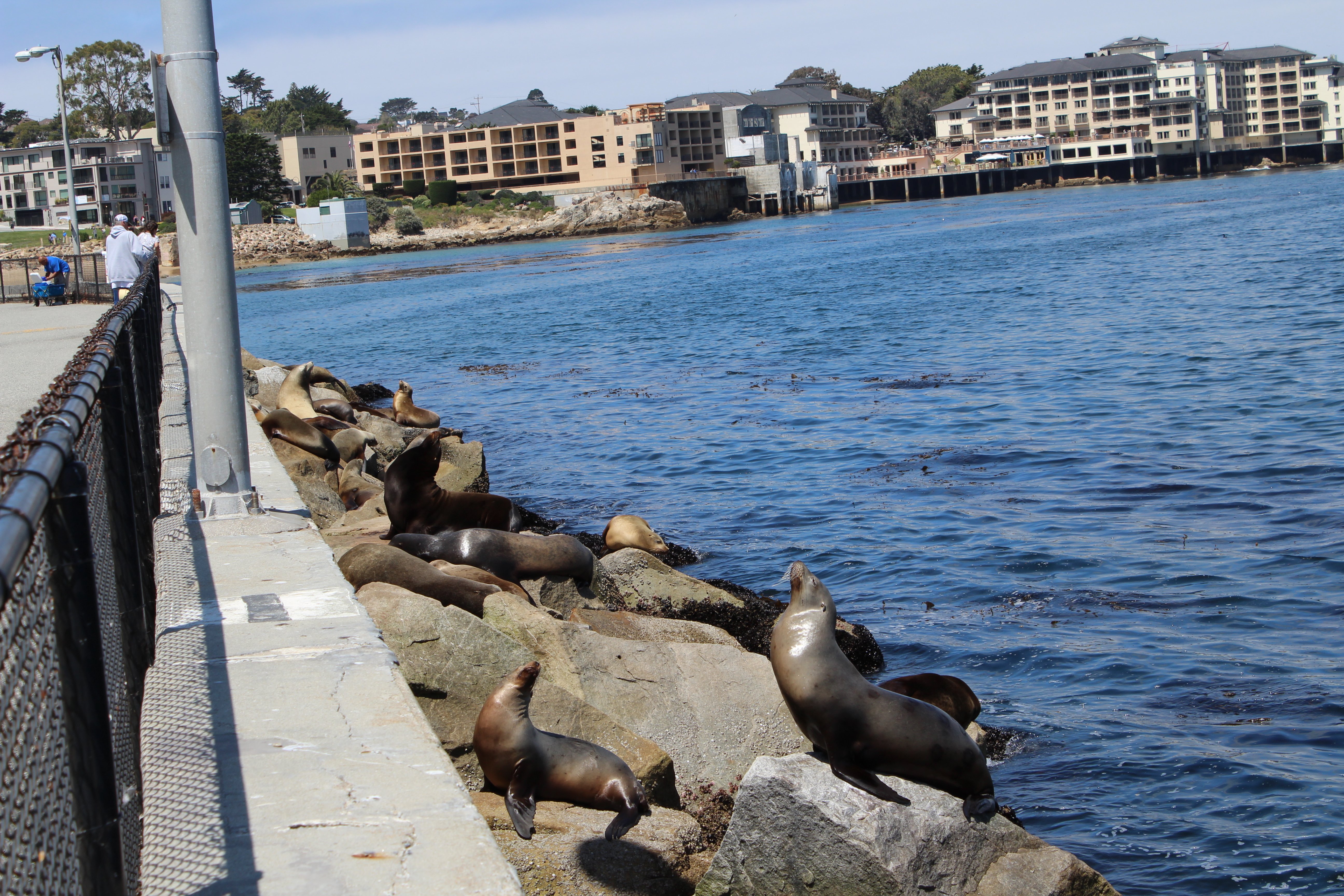 With few predators in these shallow waters the sea lions are living a lush life. Further out there are sharks but rarely do they come in this close.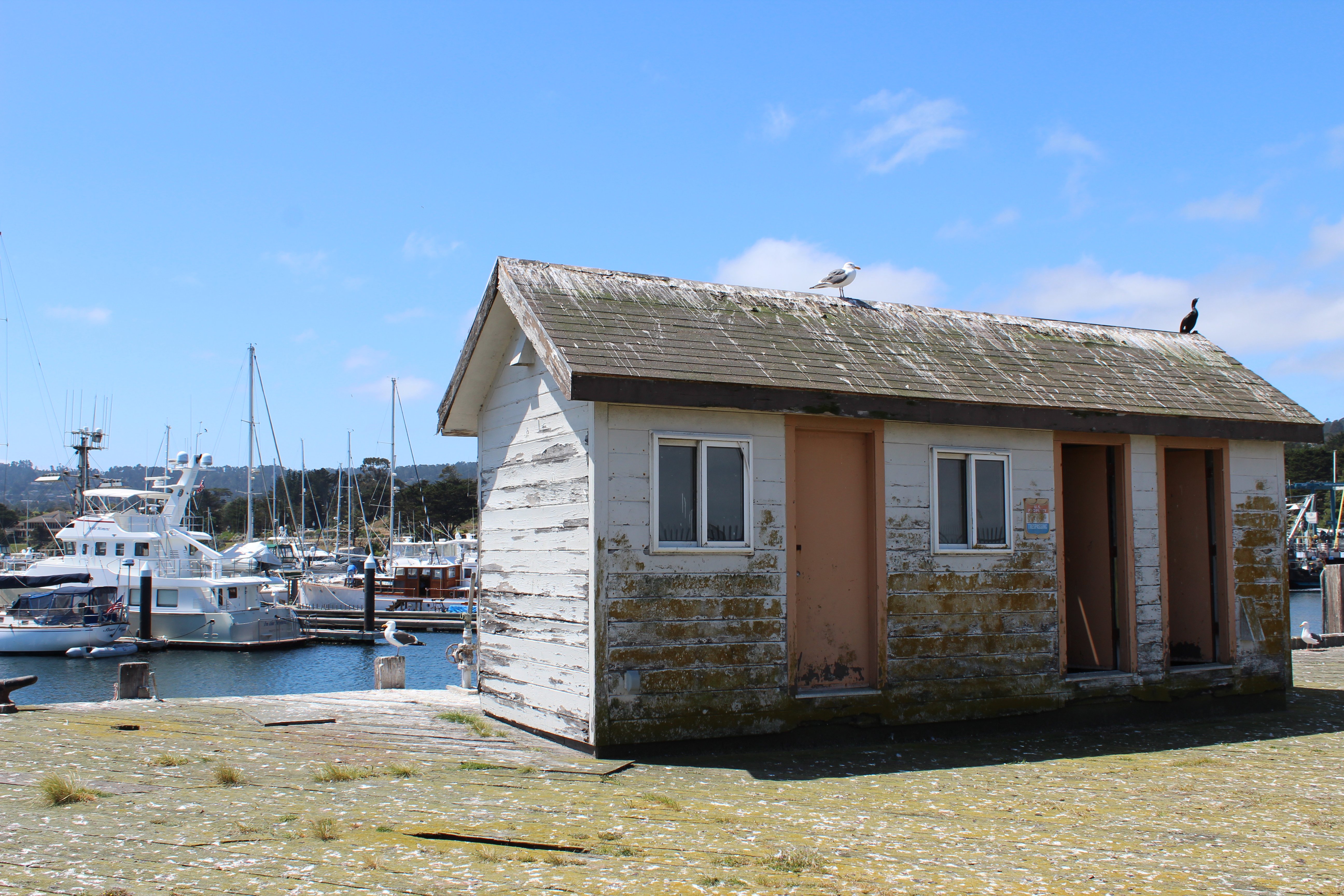 There are tons of boats on the other side just a few hundred yards away.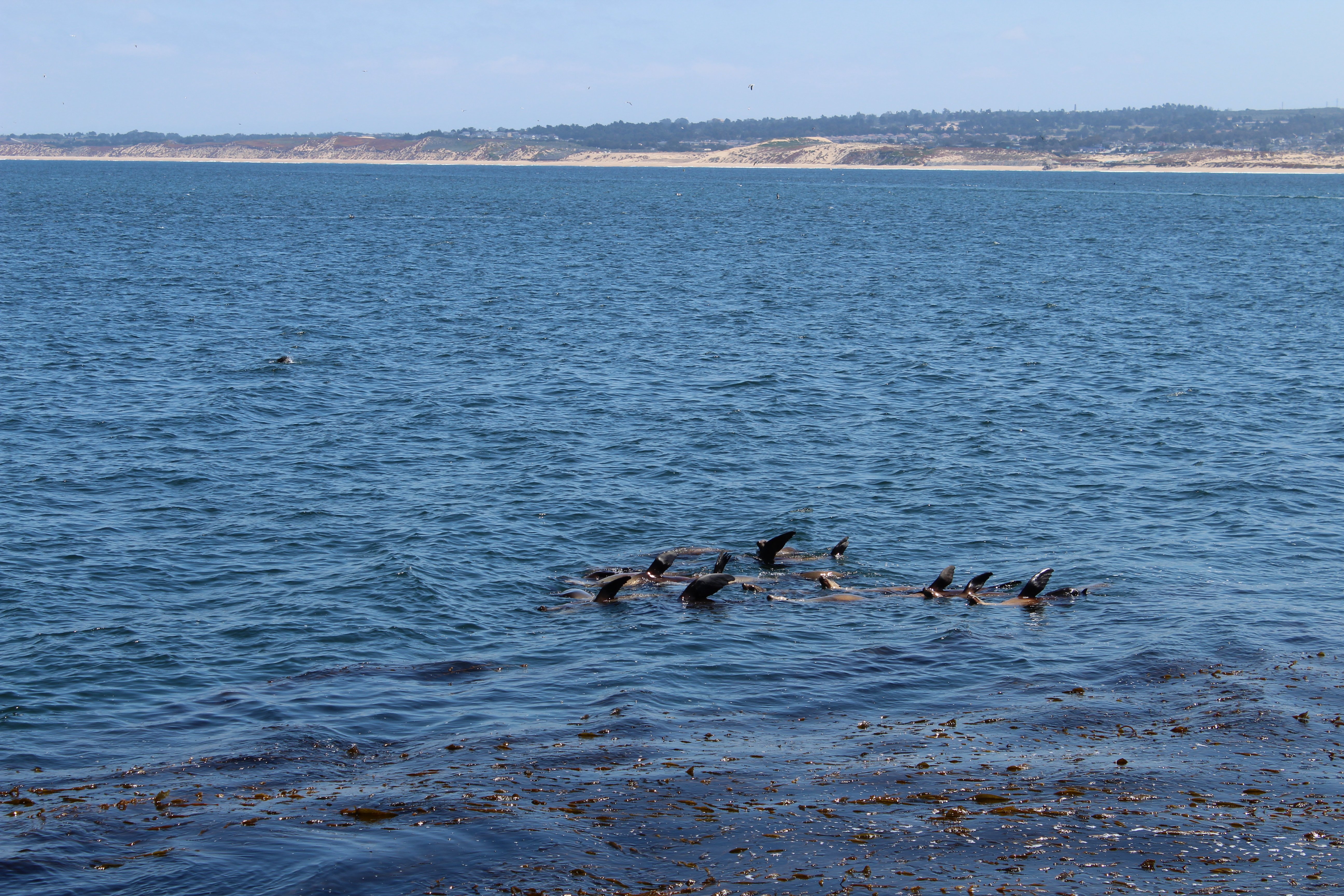 A very strange sight at first until you realize it's just the fins of the sea lions that are trying to retain body heat. If you read that sign closely it explains why they do this.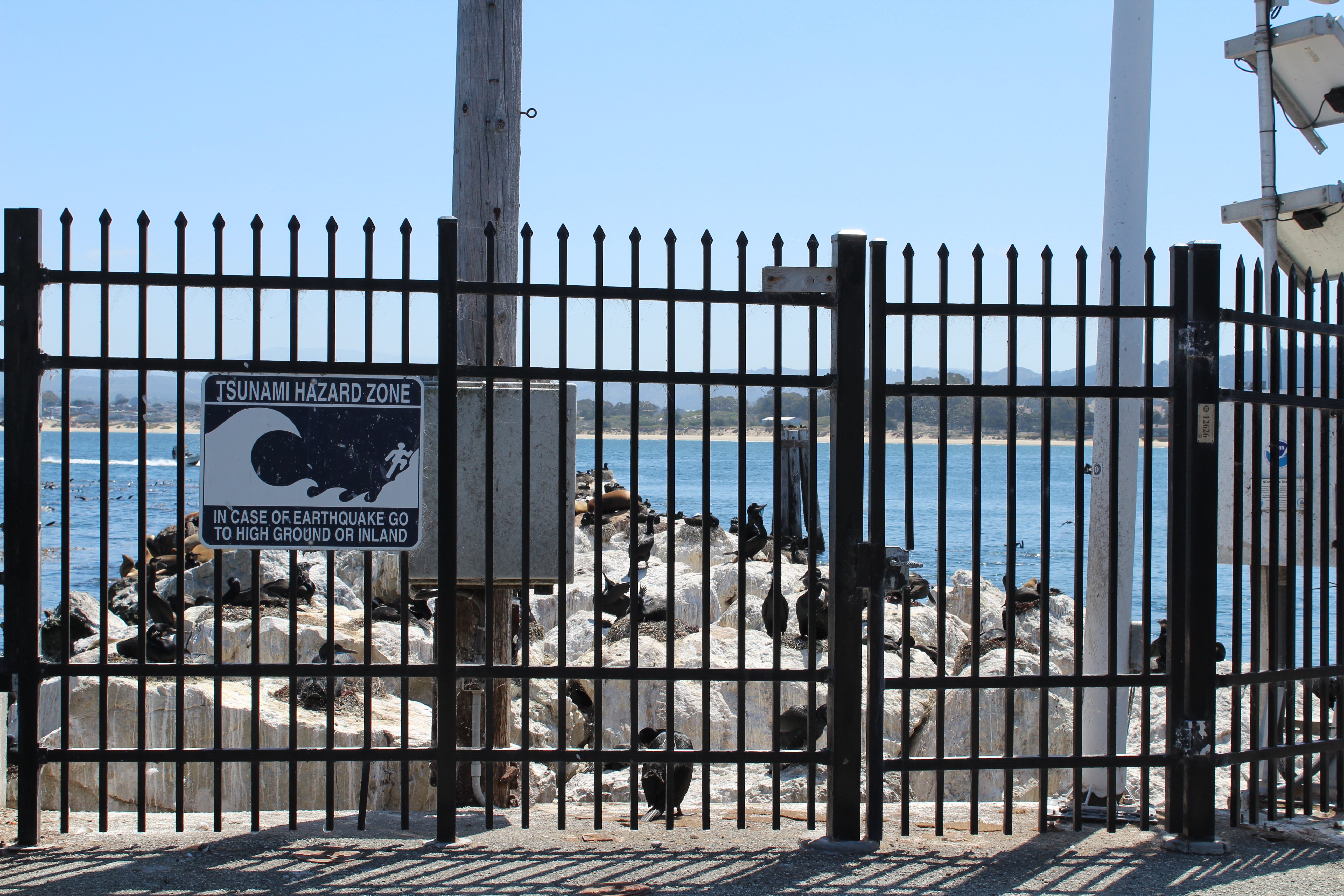 Yes we can definitely experience a tsunami if there is an earthquake. On the other side of the fence you will see cormorants.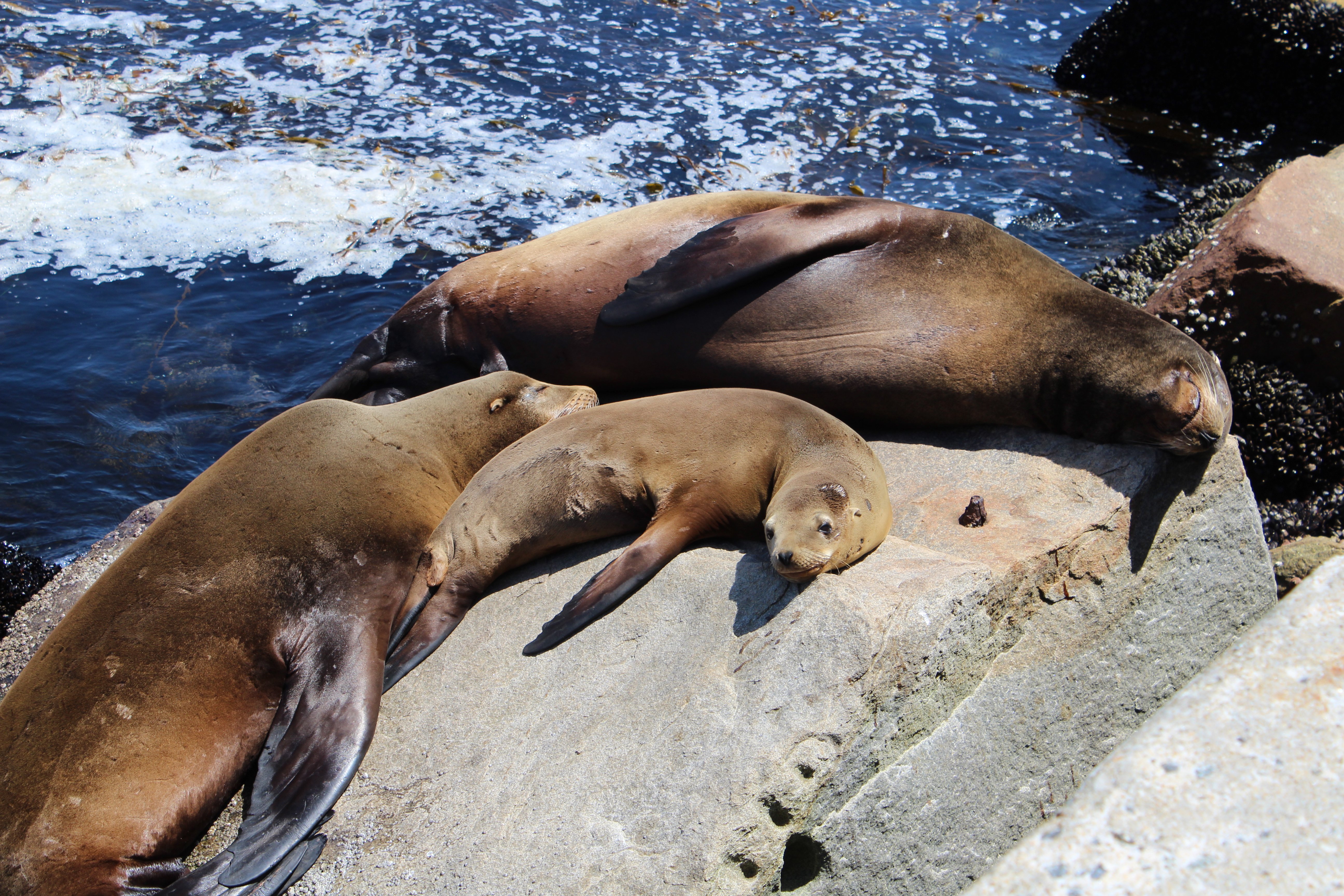 Mom and dad are taking a nap!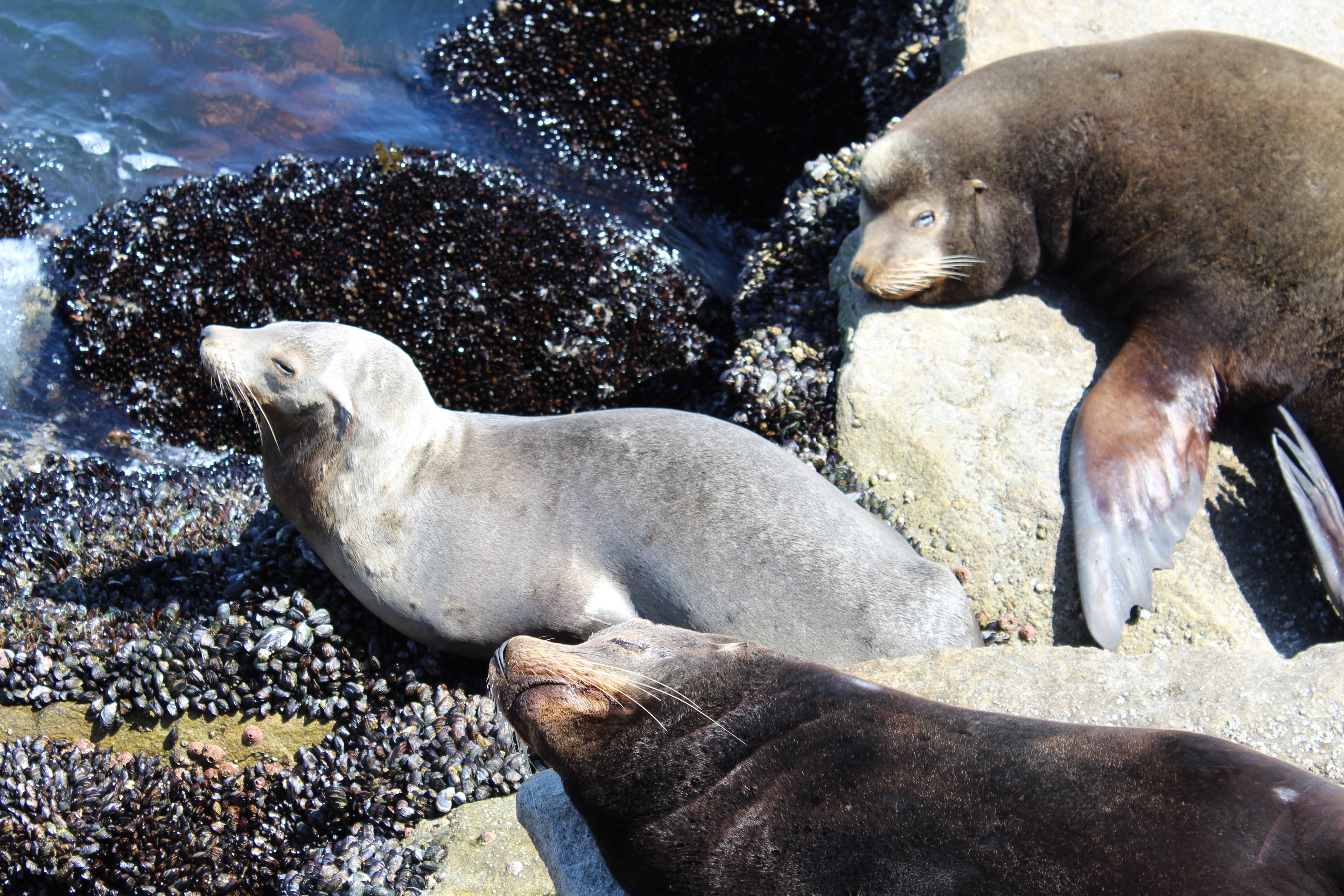 Some of them get gray hair when they get older, just like us :-D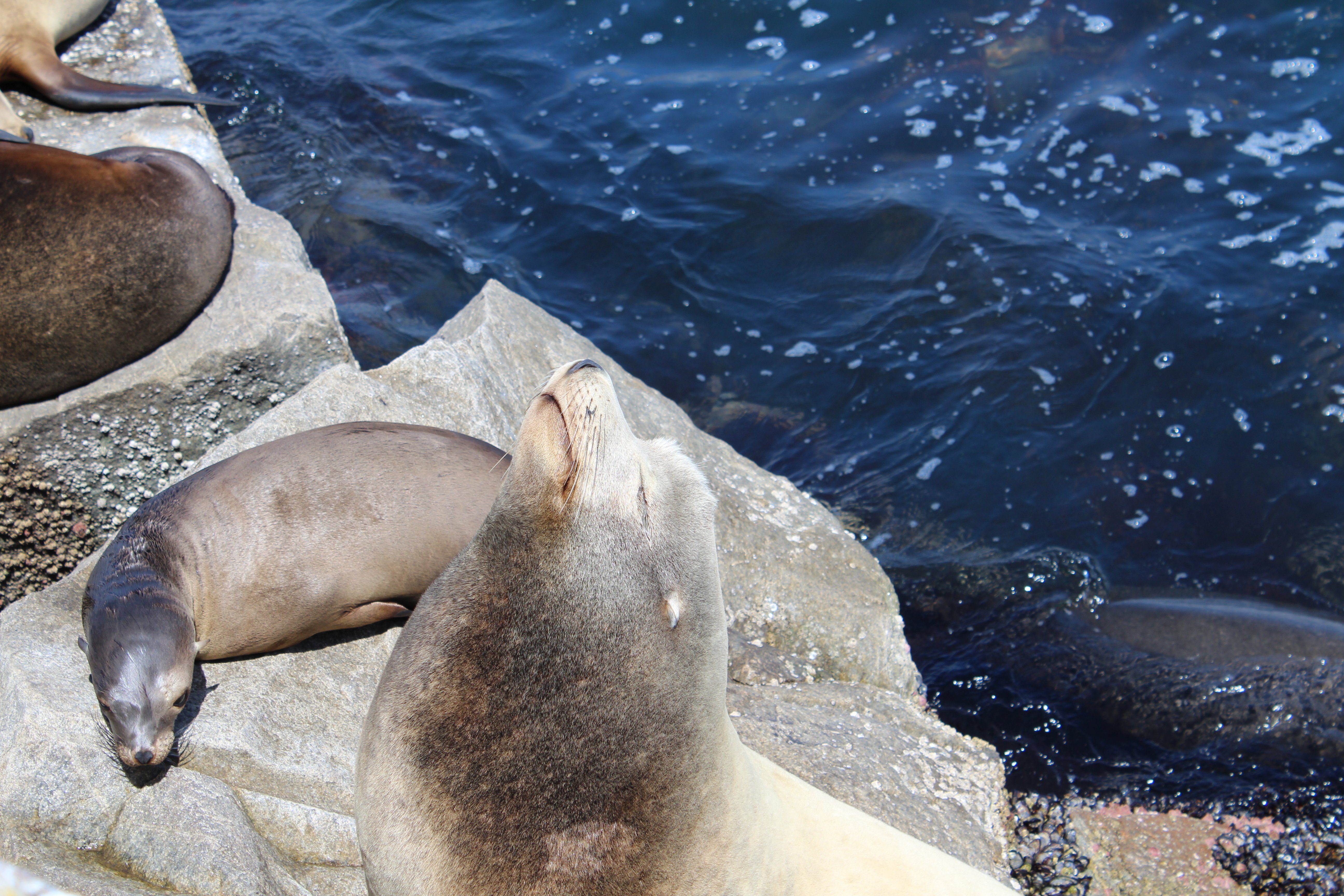 I just wanna scratch his little chin (except he probably weighs half a ton and would bite my hand off)!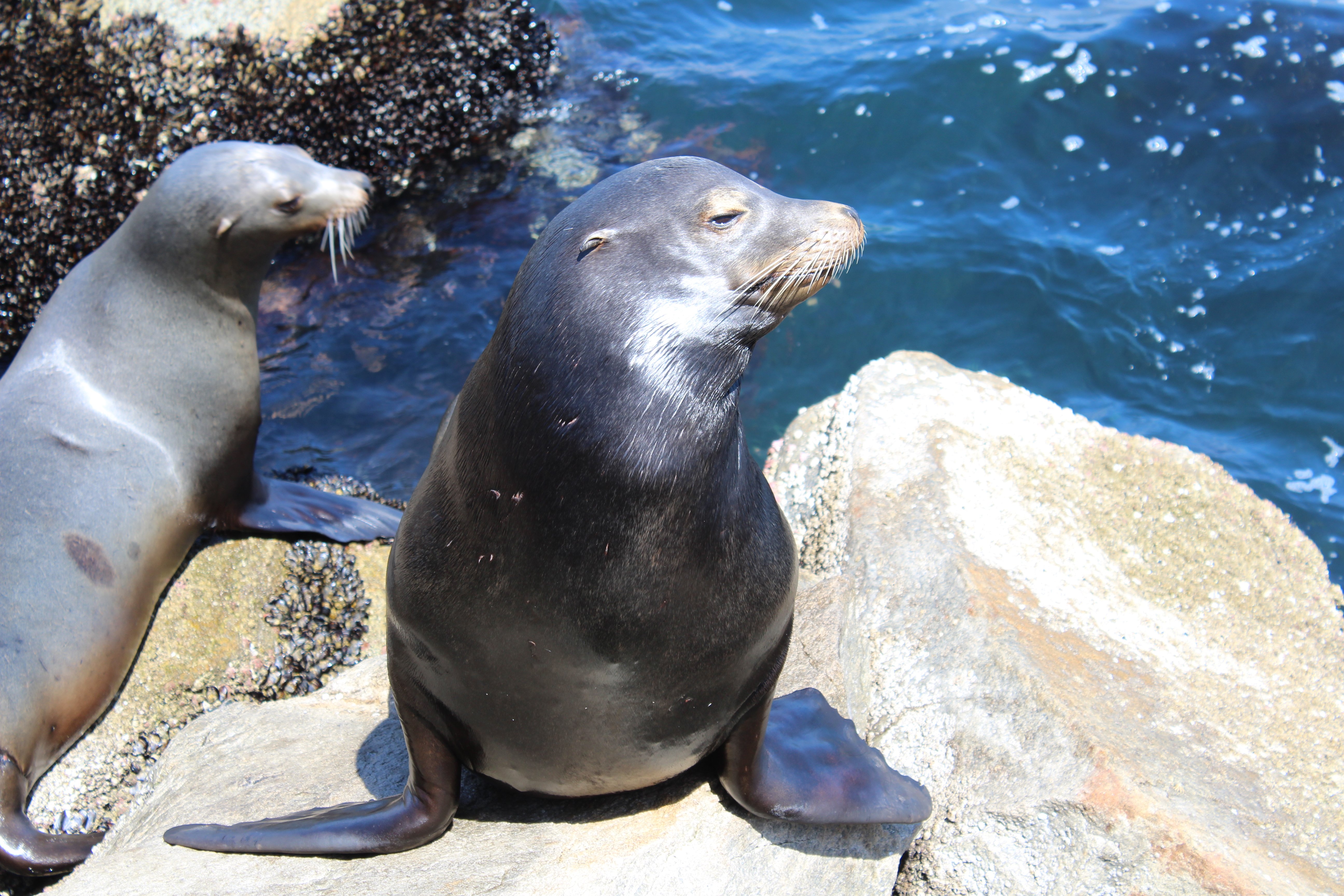 Next time you come to California make sure you get to see the sea lions because they are fun to watch.
All pictures were shot with a Canon Rebel T6. I am releasing all of these pictures into #freedomain so feel free to re-post or use these images, but please give credit to @HotsauceIsLethal (or just Hotsauce) :)