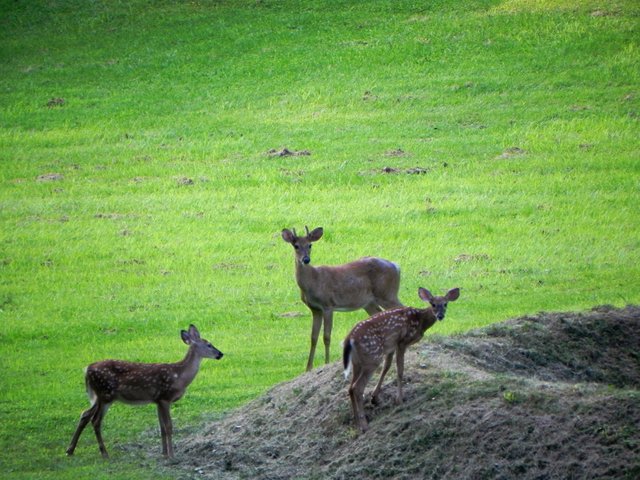 I was sitting on my front porch on a late summers evening. My eyes were drawn to a meadow with 3 deer in it. This is not an unusual site to see where I live in the foothills of the Appalachian Mountains. However, I noticed that on of the deer was a young buck. He was showing off his new antlers to his two lady friends. (I believed them to be sisters due to the fact that doe often have twins)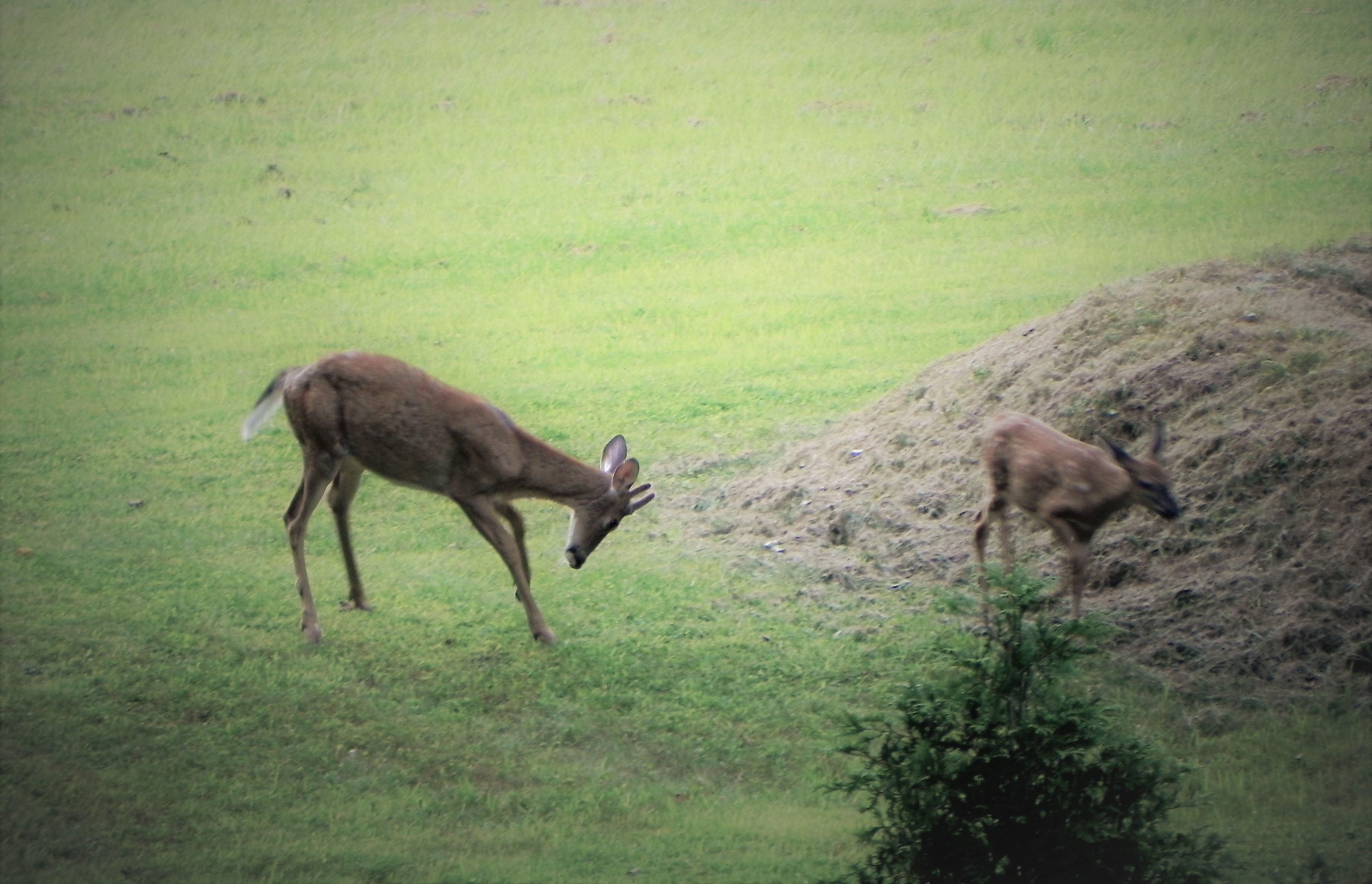 He would bounce up and down off of the ground. He then would hang his head down as if to show off his massive antlers. Oh' to be young again!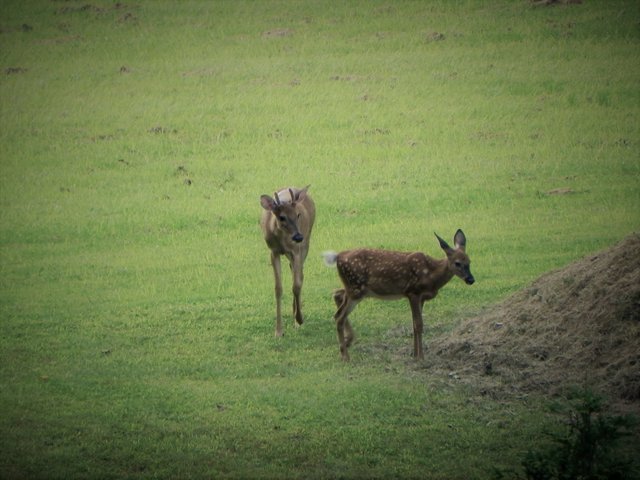 The young doe did not appear to be too interested in the new bachelor.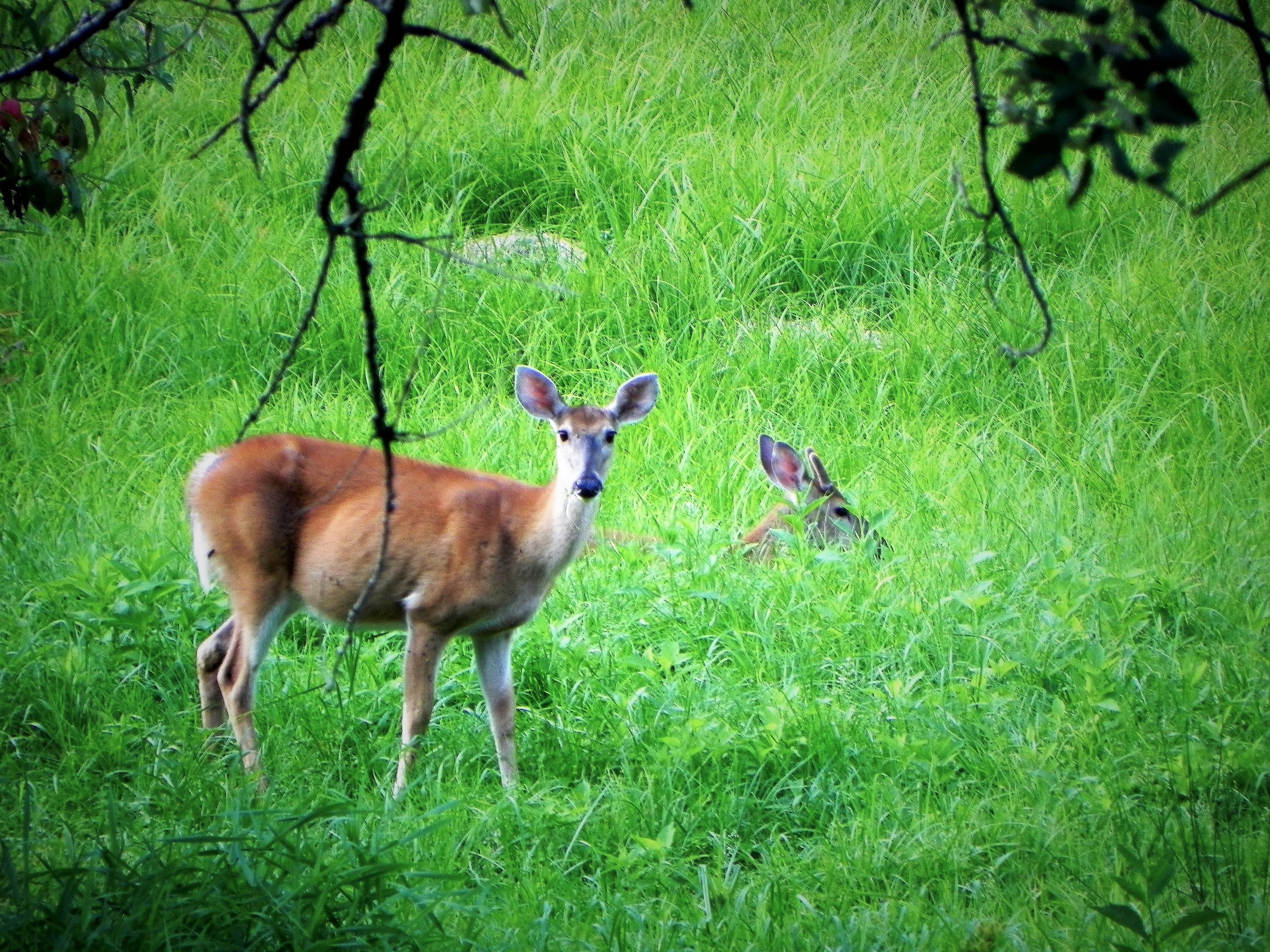 And like most of us human "bucks". We eventually give up, lay down, sleep it off and plan your next adventure.
Sources: Images are my own. Nikon P-100 1900 hours 10-2017